During our stay in Friday Harbor San Juan Islands we had an amazing dinner at the Cask and Schooner Restaurant. We asked a couple of people on the island were we should go for dinner and everyone of them told us the Cask and Schooner was the place to go. We figured with that many amazing endorsements we had to try it out. I am so glad we did! The meal we had was truly amazing!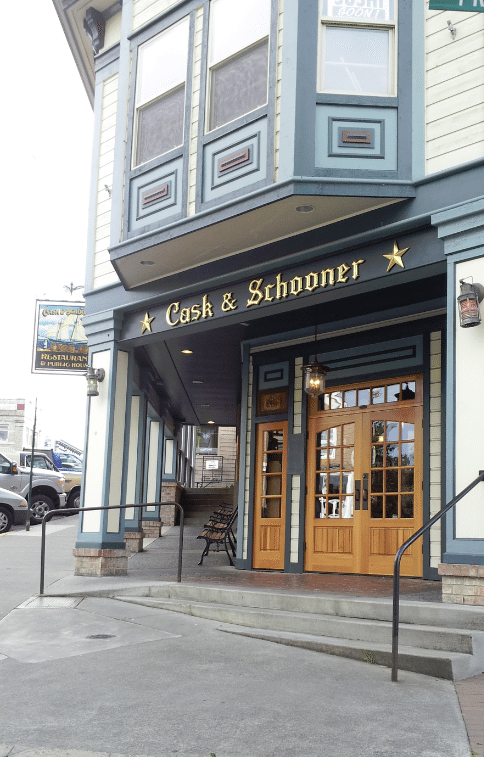 The Cask and Schooner is really easy to find right near the Washington State Ferry dock. We found parking right up the street from the restaurant.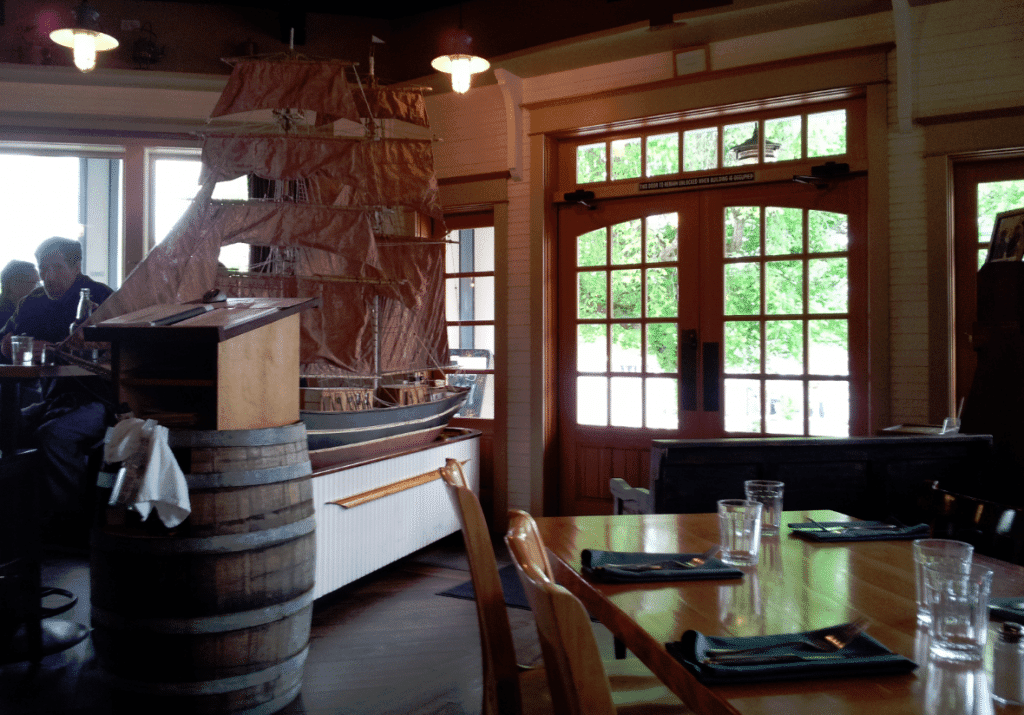 The restaurant is decorated in a nautical theme throughout. The restaurant has a separate bar seating area and a nice sized dining room. We were really impressed with the menu and drink list that was offered. We had a hard time deciding what we were going to order.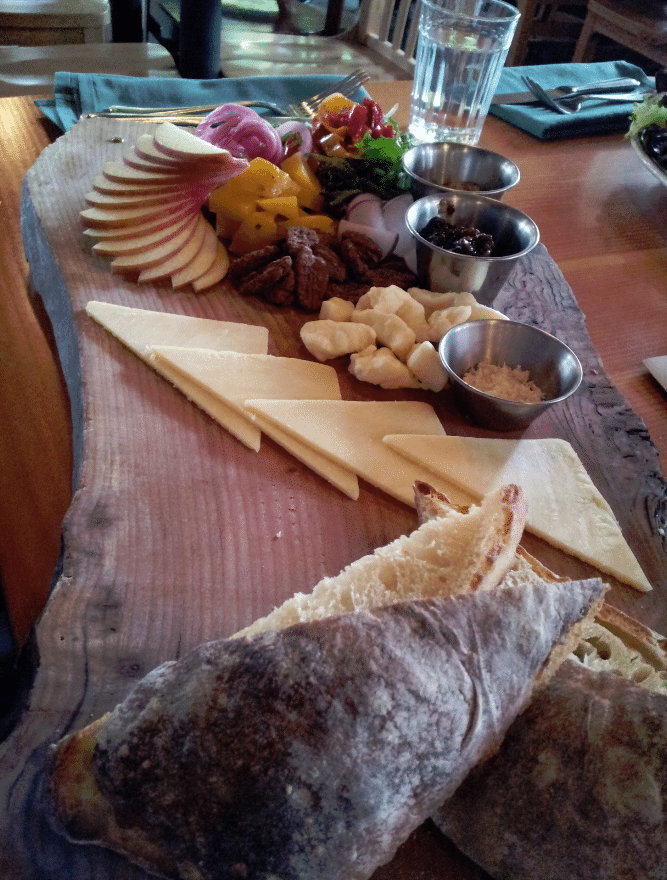 I ordered the prosciutto sandwich board and was amazed when it was brought to the table. The meal was served on a piece of driftwood that I wish I could have brought home with me. Our server told us that the owner makes them by hand for the restaurant. I was hoping they would sell them but sadly they only have them for the restaurant.
The sandwich platter was huge and had so many choices available on it. Our server told me that the bread is made on-site daily and each of the items is specifically picked for this plate. It was so good!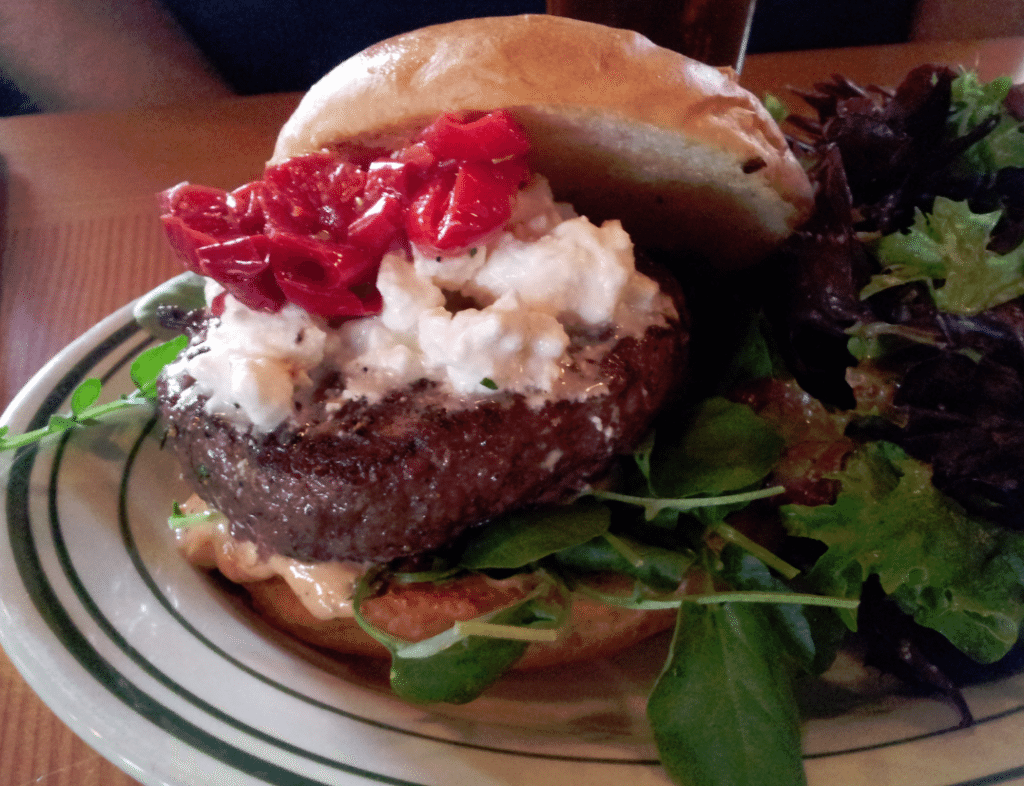 John had the lamb burger and said it was one of the best he has ever had. He did not say much during the meal he was so intent on his food. He finally looked up and told me that we could visit the Cask and Schooner every night we were in the San Juans so he could enjoy the lamb burger.
We finished off our meal with amazing creme brulee and headed back to the Lakedale Resort. I would highly suggest the Cask and Schooner to anyone visiting Friday Harbor. The staff was really friendly and the food was fantastic. This is not a sponsored post. I just loved the restaurant and thought I would share it with everyone.