The Cartagena Cruise Port is often visited on a Panama Canal Cruise and on some Caribbean Cruises. This cruise port has a lot of great things to do plus offers easy access for shore excursions and tours.

Cartagena Cruise Port
The Cartagena Colombia Cruise Ship Terminal has Scarlet Macaws, Juan Valdez Coffee and so much more!
Oh my goodness I am so excited that we visited the Cartagena Colombia Cruise Ship Terminal. We only had an hour after our tour and decided to head over to the terminal to check out the duty-free store.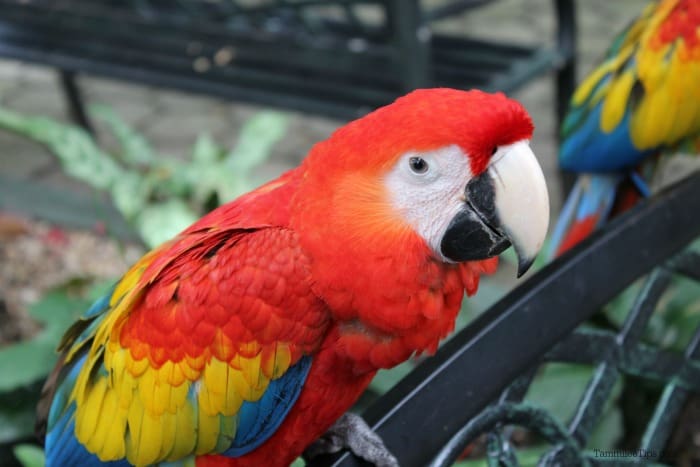 We were greeted by flamingos, parrots, and toucans! Right behind the duty-free store, there is a bird sanctuary that is truly amazing! I am such a bird nerd that I could have spent hours taking pictures of the parrots and toucans.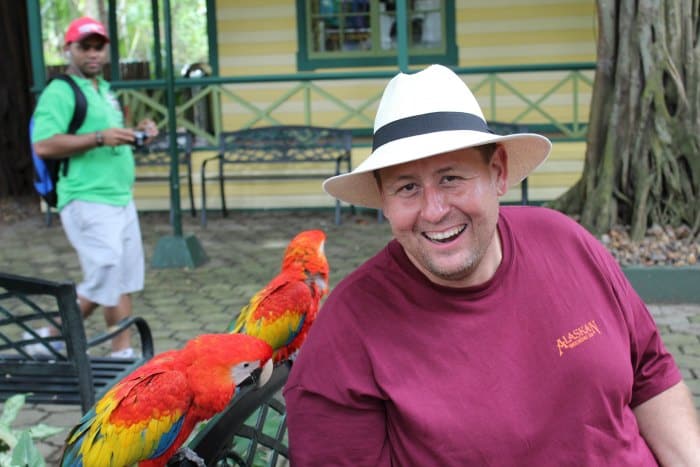 We spent most of our time taking pictures of the birds. There were parrots everywhere out the back of the store. They were sitting on all of the benches and trees. We were able to sit on a bench and have the parrots sitting next to us. One of them nibbled on John's finger a bit but not too hard.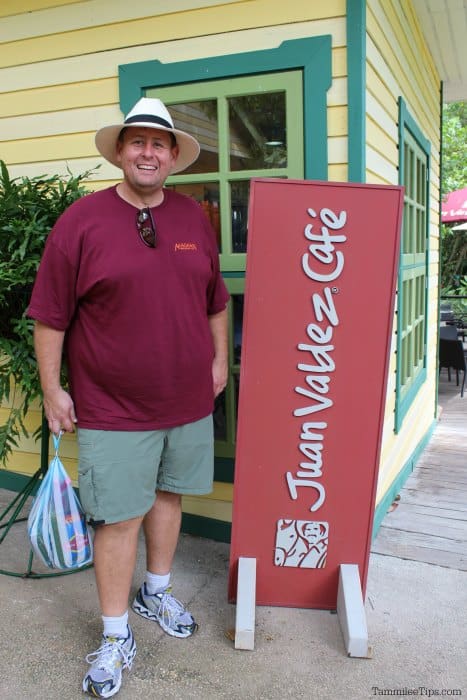 There is a fantastic Juan Valdez Café. We were looking for a couple of gifts to bring home and found some great Juan Valdez coffee.
The coffee in the Old City was about $4 a pound cheaper than what we found at the duty-free shopping center.
The iced coffee at the Juan Valdez Cafe tasted so good! It is hot in Cartagena and muggy! We were so ready for an iced cold drink that we bought the largest size we possibly could. The drink did not last very long. It was melting as we were trying to enjoy it.
There is a really nice duty-free store at the port terminal. You can buy Colombian emeralds, coffee, trinkets, and gifts. The prices in town were a bit cheaper for gifts. The store is nicely air-conditioned, clean, and well lit.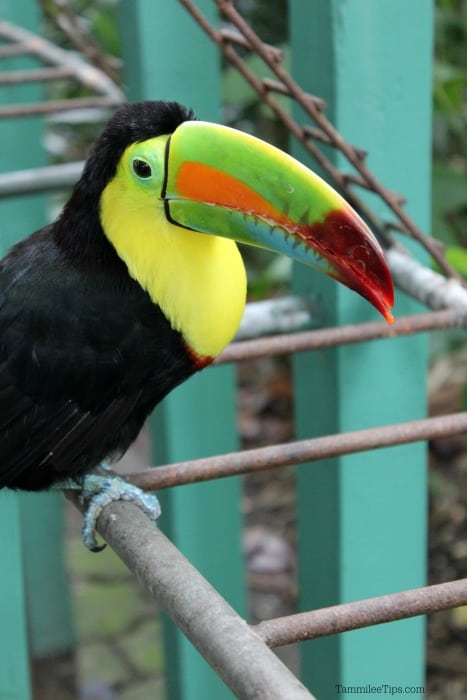 Overall my favorite part of this port terminal was the birds. I am such a bird nerd that I was in awe that there were Scarlet Macaws, Toucans, and other parrots within a couple of inches from me.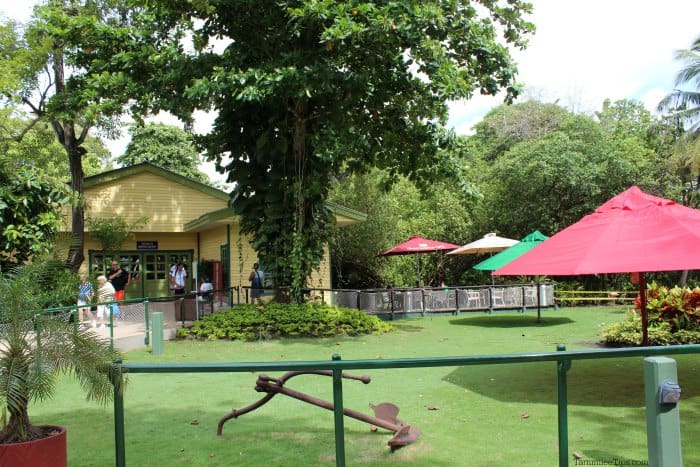 There is quite a bit of outdoor seating perfect for checking emails and catching up with the wi-fi connection.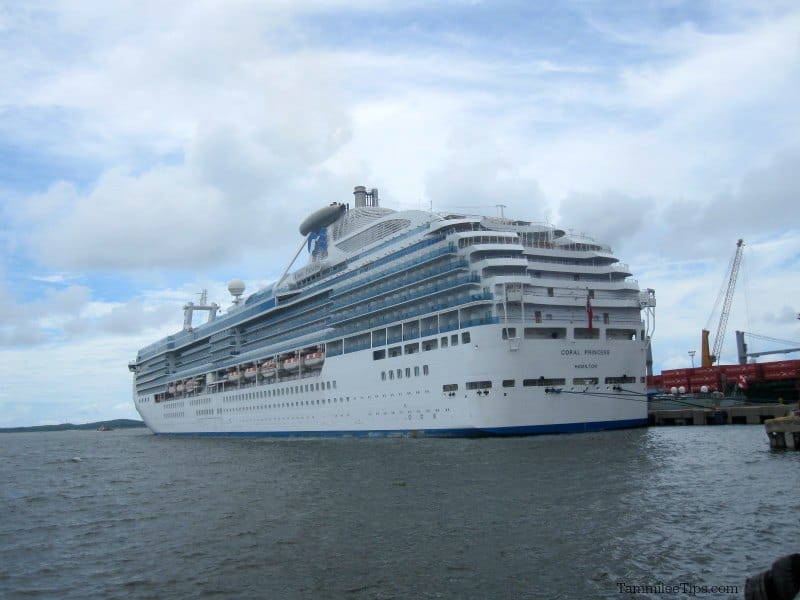 The cruise terminal is a nice easy walk from the cruise ship. The walk runs along the waterfront. There was a crew shuttle that ran between the boat and the terminal area.
We really enjoyed the Cartagena cruise ship terminal.
Where do the cruise ships dock in Cartagena?
Your cruise ship will dock at the Cartagena cruise ship terminal in the neighborhood Manga.
Sociedad Portuaria Regional de Cartagena (SPRC) sea terminal
How far is Cartagena from the cruise port?
The port of Cartagena de Indias (as it is officially called) is located approximately 3.5km (2 miles) from the old city, in the Manga neighborhood.
What time zone is Cartagena Cruise Port?
Cartagena is on Colombia Time.
Colombia Time is equivalent to Eastern Time, five hours earlier than Greenwich Mean Time.
Colombia does not recognize Daylight Savings Time.
Additional Cruise Resources
Caribbean Cruise Packing Guide