Are you looking to spice up your normal guacamole recipe? Have you ever thought of adding tequila to your guacamole? I know a few people who would tell you that tequila makes everything better including this Tequila Spiked Guacamole!
I for one have started to learn to like Tequila but I am not quite to the love stage. Ever since I tried my first shot of tequila in college and promptly spit it out I have been cautious of Tequila. John is a huge fan of mixing with tequila and loves making Tequila Sunrises. I will drink them but they are not the first drink I would pick. I much prefer a Lava Flow or Pina Colada! But I digress from the amazing Tequila Spiked Guacamole…..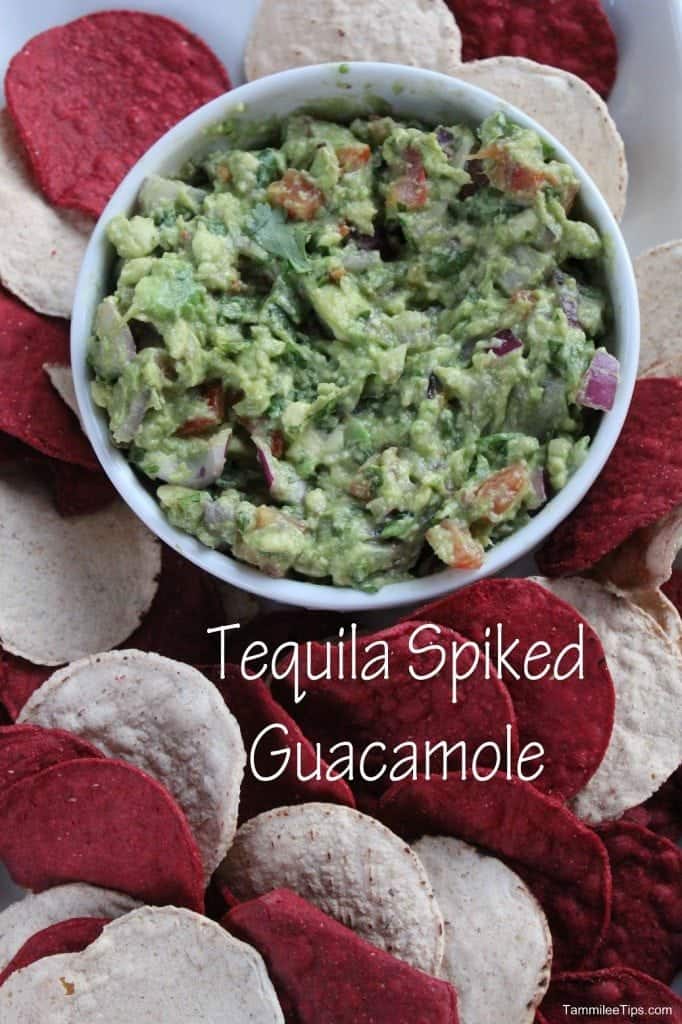 Get ready to take your guacamole to a whole new level!
Tequila Spiked Guacamole
1 whole Large Tomato, Finely Chopped And De-seeded
1 whole Medium Red Onion, Finely Chopped
1 whole Jalapeno, Finely Chopped
1 whole Lime
1/3 cups Cilantro, Chopped — More If Needed
1/8 cups Silver Tequila
4 whole Avocados
Salt And Pepper, to taste
Do you love recipes? Check out our copy cat recipes, dessert recipes, and our Crock Pot Recipes.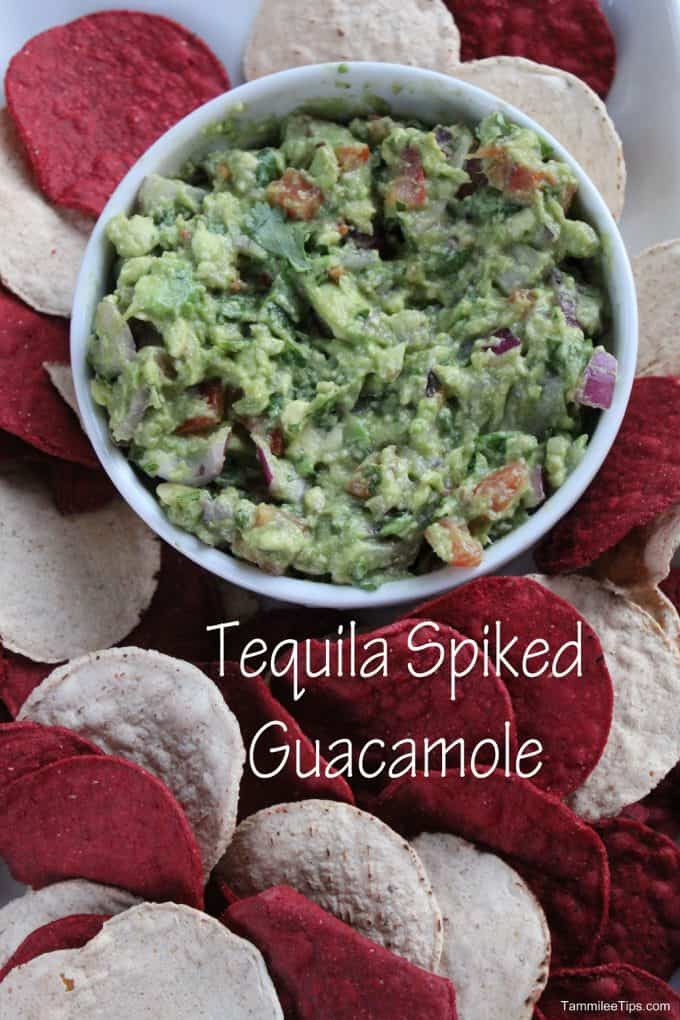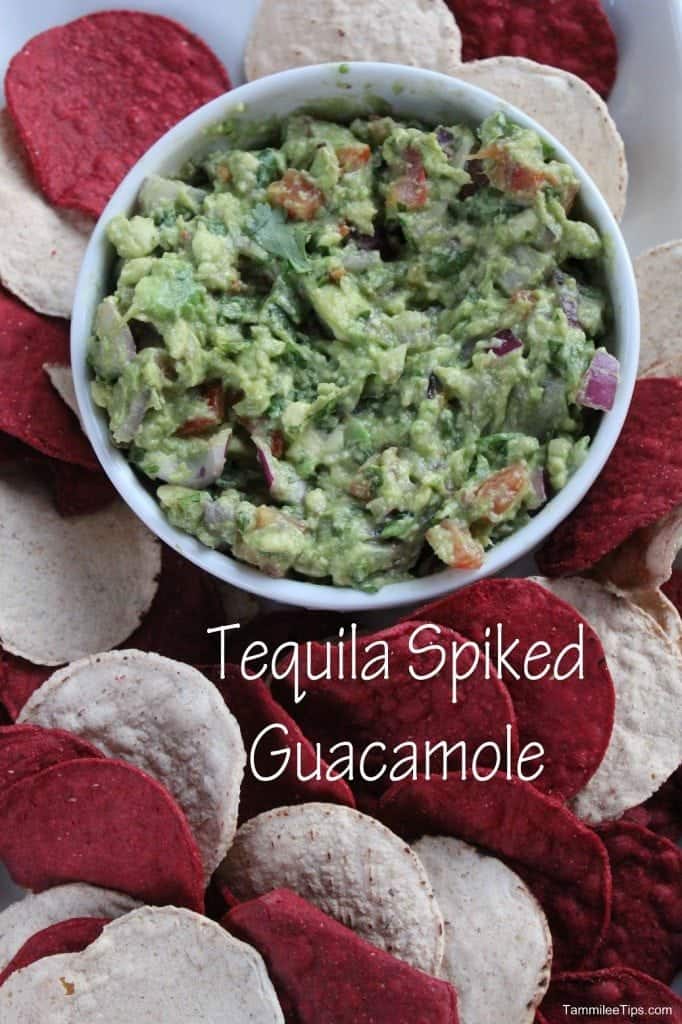 Ingredients
1

whole Large Tomato

Finely Chopped And De-seeded

1

whole Medium Red Onion

Finely Chopped

1

whole Jalapeno

Finely Chopped

1

whole Lime

1/3

cups

Cilantro

Chopped — More If Needed

1/8

cups

Silver Tequila

4

whole Avocados

cubed

Salt And Pepper

to taste
Instructions
Combine Tomato, Red Onion, Jalapeno, Lime juice, Cilantro, silver Tequila in a bowl and mix until combined

Salt and pepper to taste
Adapted from The Fresh From Nancy's Garden blog