Grand Cayman – Stingray City Shore Excursion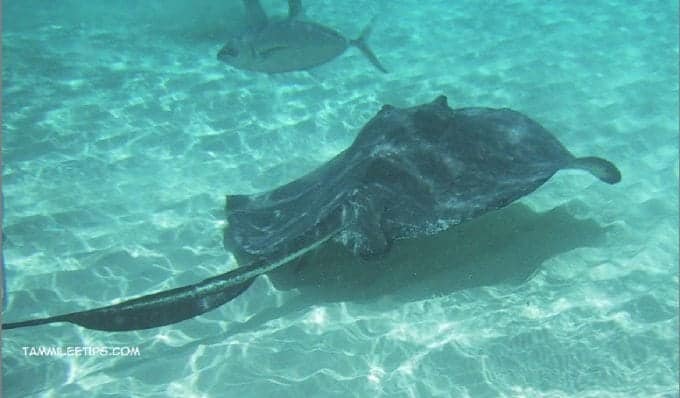 This is one of my favorite shore excursions of anyplace we have been. I have been to Stingray City twice and would go again if I have the chance. The water around Stingray City is amazing. I can honestly say it is some of the clearest water I have seen anyplace in the world. It is amazing and yes a little scary/creepy to be looking over the boat and see the stingrays coming into Stingray City. It just does not seem real that you are getting in the water with them.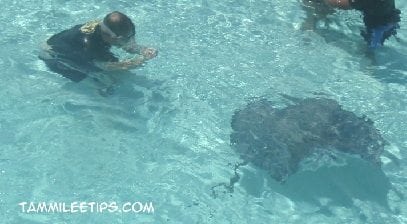 When you approach Stingray City you will most likely see a ton of boats all surrounding the sand bar. I was initially worried that it would be so crowded that we would not see any stingrays. I have to say this fear was quickly diminished. There were stingrays all over the place. They were still appearing as we were leaving for the day. Each boat is pretty far in distance from each other so we did not have any problems running into people from other boats or feeling crowded.
The boat provided everyone with masks and snorkels. I wish we would have brought our own snorkel with a purge valve. The water was a bit rough the day we were there so we ended up having a lot of water in our snorkel. You are only in about 3 and half feet of water so the splashing from other people and the waves made having a snorkel with no purge valve a little interesting.