Today is a big day! Today you can finally download Disneys Ralph Breaks The Internet on Digital 4K Ultra HD™ and Movies Anywhere!!! If you are like us and pretty well snowed in this is the perfect way to spend an afternoon.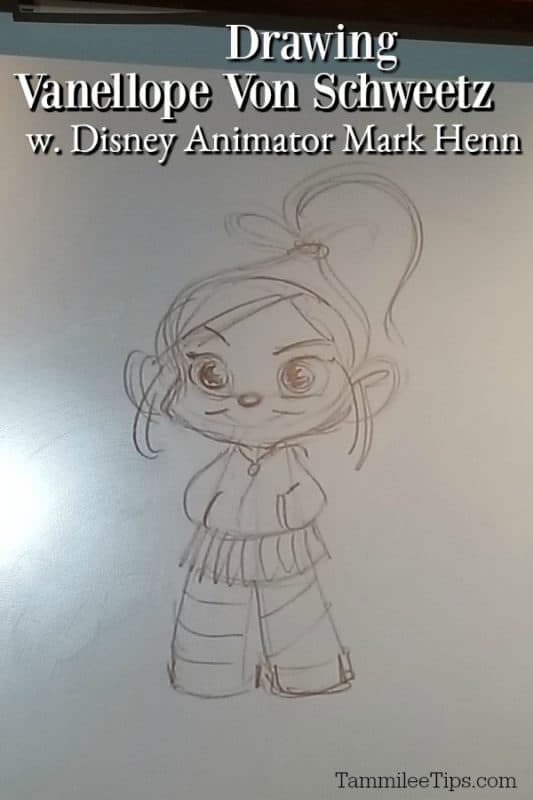 Drawing Vanellope Von Schweetz with Mark Henn
We have been snowed in for what feels like years at this point but is truly about a week. I am so thankful for a new movie to watch while curled up on the couch. Yesterday brought the digital download of The Little Mermaid and today Ralph Breaks the Internet. So pretty much Disney is making my life complete while stuck at home.
My plan is to pop a ton of popcorn, grab my new Ralph Breaks the Internet blanket, and curl up like a true princess.
The princess scene is one of those iconic Disney scenes that you hope turns into more in the future! I could easily watch this part of the movie over and over again. The friendships, the easter eggs from other movies...all of it amazing!
Yesterday I talked about learning to draw Ariel with Disney master animator Mark Henn. During the same drawing class, Mark attempted to teach me how to draw Vanellope Von Schweetz from Wreck-it Ralph and Ralph Breaks the Internet fame. I am going to admit right now that my art skills are severely lacking.
As a kid, I dreamed of being an artist and drawing amazing pictures. I used to draw the pictures that they had in the back of magazines that were entries for drawing school for hours. I could draw this one mouse in an instant I had drawn it so many times. As the years past my drawing skills stuck to that one mouse and never really grew from there. Honestly, when we do the Junior Ranger programs at National Parks and they ask for drawings I always cringe and try to just write a cute description.
Being in a drawing class with a world-class Disney animator was one part thrilling and one part scary! I loved hearing how Mark continued to push for his goals even after being turned down by Disney multiple times. He continued to go to art school, try new drawing classes, and more. He knew what his dream was and he made it happen.
I sat right next to Mark and I am going to admit that I may have attempted to cover my attempt at drawing Vanellope from Mark and the rest of the room. As I listened to Mark talk about pushing for his dreams, not letting negative criticism stop him, and how he has evolved as an animator I realized that I just have to own my drawing and not let my lack of skills stop me from enjoying the moment.
So here it is for all to see...my attempt at drawing Vanellope Von Schweetz!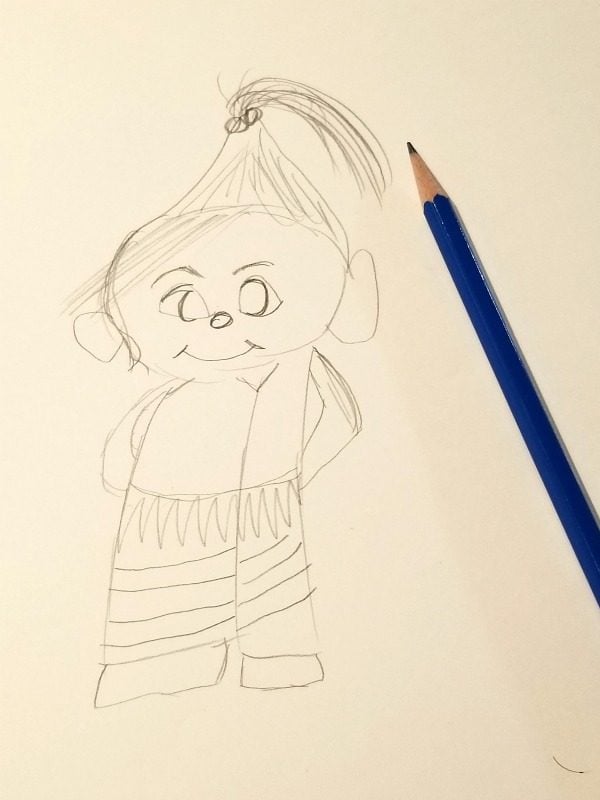 and here is the drawing Mark Henn did of Vanellope Von Schweetz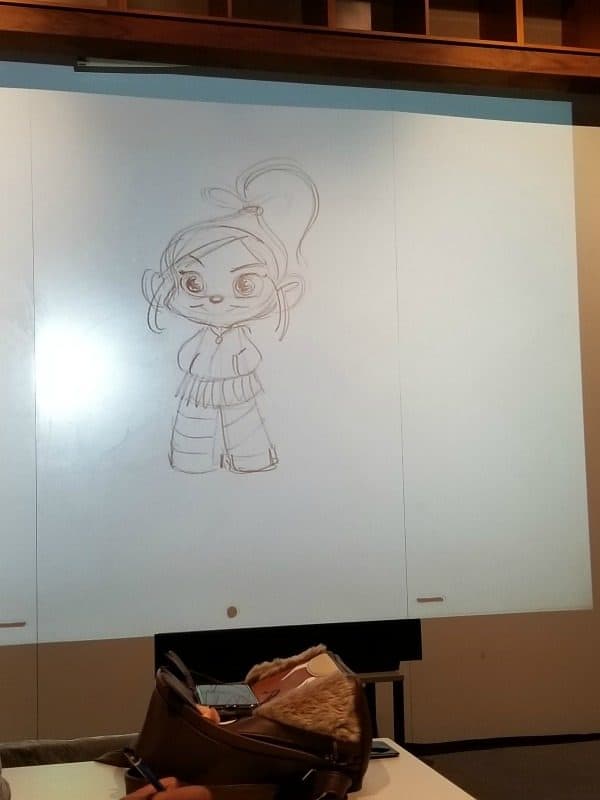 There is a reason Mark is a world-class Disney animator! Truly it is not just his drawing skills but his willingness to push for his dreams and not take no for an answer.
The life lessons I took from Mark are similar to many of the life lessons that are portrayed in Ralph Breaks the Internet.
Today is the perfect day to curl up as a family and download Disneys Ralph Breaks The Internet on Digital 4K Ultra HD™ and Movies Anywhere!
You can download it on Amazon and spend the afternoon relaxing and giggling as a family!
Additional Disney Articles
Ralph Breaks the Internet Premiere Photos
Check out all of our Disney Articles