Earth Day is quickly approaching on April 22nd this year!  I thought it would be fun to make Earth Day Cookies to help celebrate this holiday!
These Earth Day Cookies are seriously beyond easy to make! Trust me on this one!  These are some of our favorite cookies to make each year! I can't believe we originally shared this recipe back in April of 2014!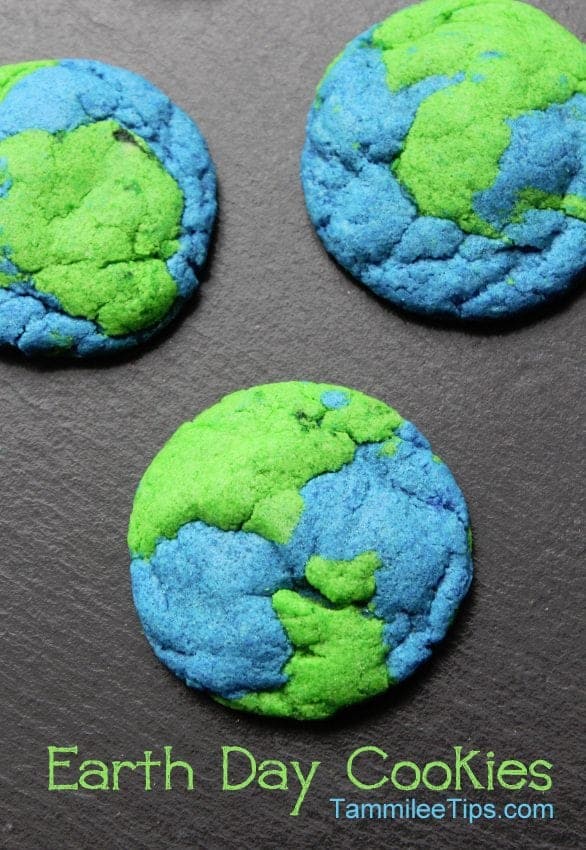 How cute are these cookies!  I was so excited when they came out of the oven! They taste amazing and they are super cute…what more can you ask for.
Oh wait and they are super crazy easy to make so that it pretty much a trifecta of goodness. 🙂
Earth Day Cookies
Are you ready to see how dang easy these cookies are……

I have to let you in on a secret first…..I cheated when I made these cookies.
Instead of making them from scratch I used a sugar cookie mix and food coloring. Yep, that is how crazy easy these cookies are.
I used the generic cookie mix from Costco that comes in a giant bag and blue and green food coloring.
All you have to do is mix up the door and add in a few drops of food coloring until you get the color you want. I made one batch of green dough and one batch of blue dough.
Pin this pic to make it easy to find this recipe when you need it!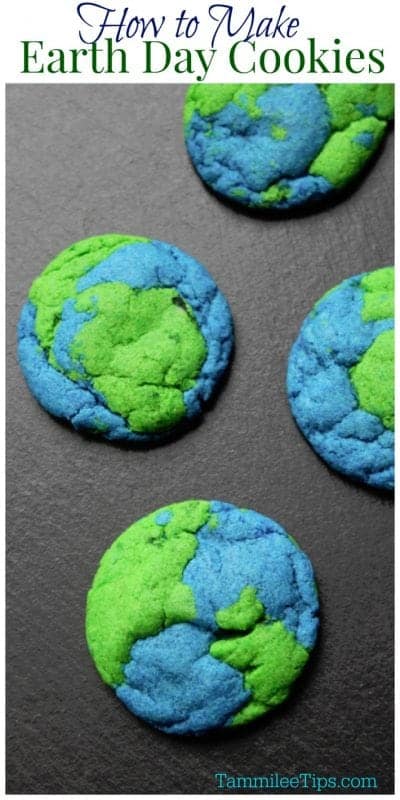 I came up with this earth day cookie idea by mistake….lol! I have to admit that when I went to make these recipes I was honestly thinking about making Seattle Seahawks cookies. The colors were perfect and I thought they would be so fun. When I pulled the cookies out of the oven my husband John told me they looked nothing like a football cookie but totally looked like the earth.
LOL, enter in these delicious easy to make Earth Day Cookies! So dang easy to make and so perfect for celebrating our earth!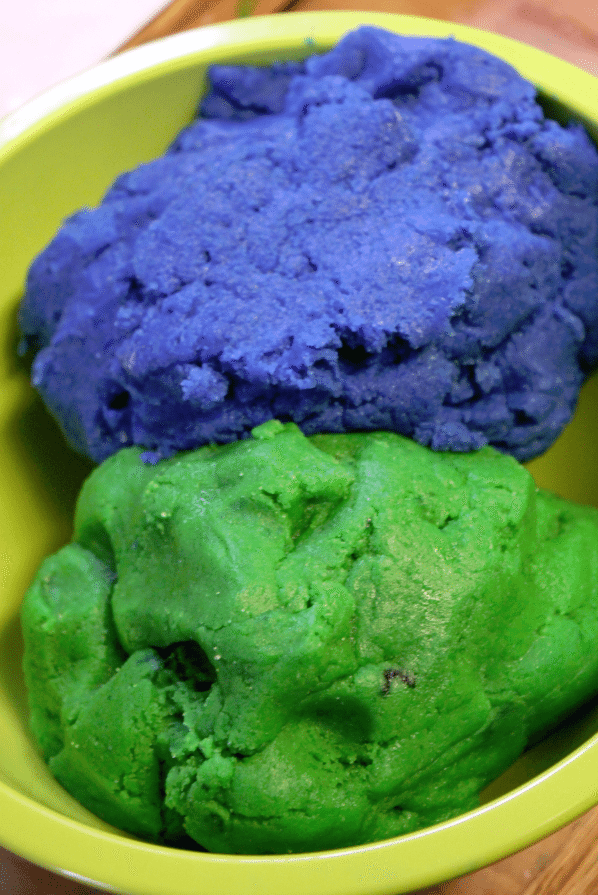 I stuck the dough next to each other in a bowl and pulled pieces of each dough out and rolled them together into a ball.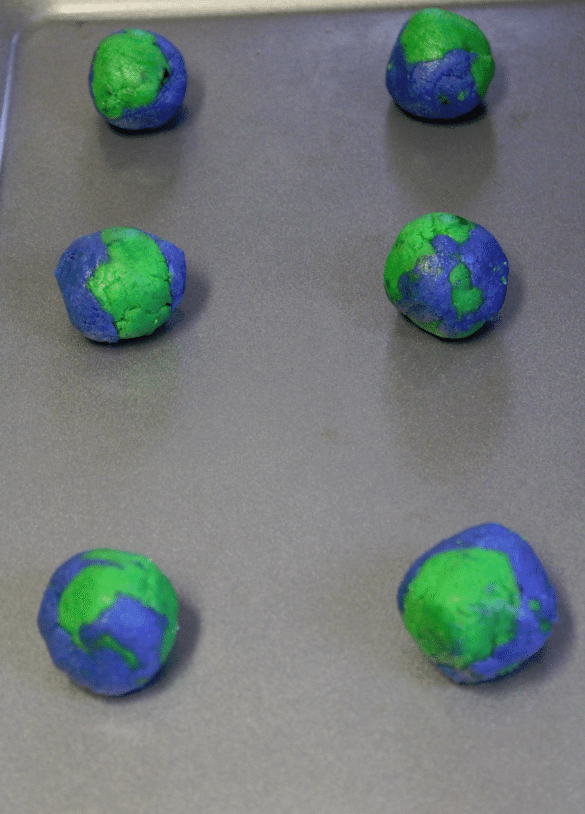 Once the dough was combined I baked the cookies according to the box directions.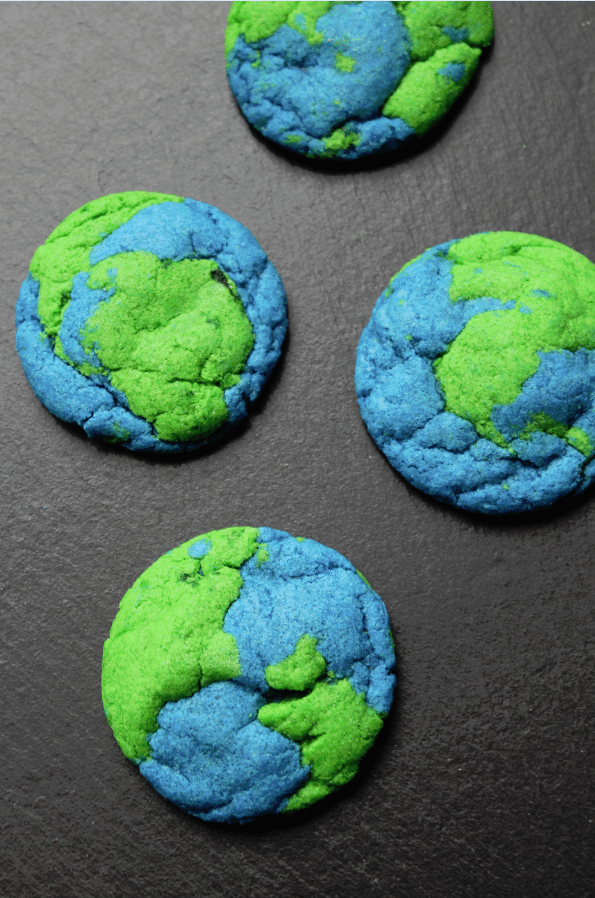 They came out looking just how I hoped they would.  You could easily adapt this method for school colors or someone's favorite colors and make a personalized treat.
These cookies would be a ton of fun for Earth Day parties or if you changed up the colors they are great for Halloween, Christmas and birthday parties.
Do you love recipes? Check out our copy cat recipes, dessert recipes, and our Crock Pot Recipes.
Check out these other great cookie recipes!
Peanut Butter and Jelly Cookies
Originally posted April 10, 2014