Delicious Apple Cider Recipes for fall! Everything from apple cider cocktails to desserts everyone will love.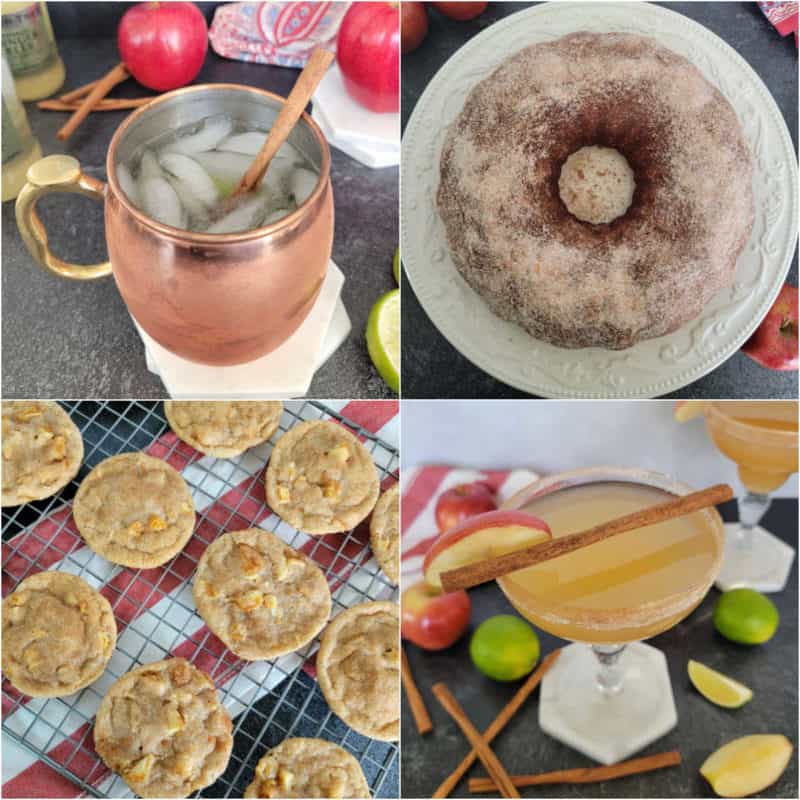 Delicious Apple Cider Recipes for Fall
Do you launch headfirst into all things fall once September hits and Labor Day has passed?
While I love the summer sun as much as anyone who loves warm weather and the traditions of this sunshine-filled season, something about fall makes me happy.
I love watching the leaves change, the steadily cooler nights, and transitioning my wardrobe to sweaters and boots while I begin thinking up Halloween and Thanksgiving recipes for later in the year.
Today's roundup focuses on apple cider, an equal autumn favorite in our household to pumpkin. Let's dive in to all of these great recipes using apple cider!
Please note that these recipes are made using apple cider and hard apple cider. They do not have apple cider vinegar.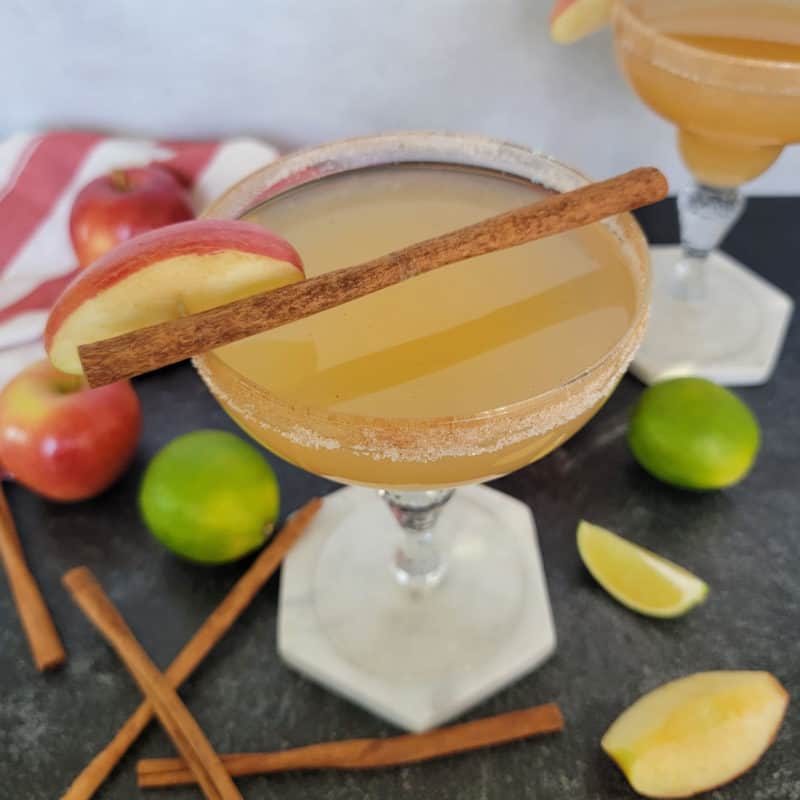 Here's a fall twist on the classic margarita! Use blanco tequila if you prefer a neutral spirit that won't overwhelm the rest of the flavors, or reposado tequila for some extra notes of warmth. Cointreau or Grand Marnier are fantastic stand-ins for the triple sec if you don't mind a higher-ABV drink.
Garnish with Ground Cinnamon Sugar, Cinnamon Sticks, Star Anise, apple slices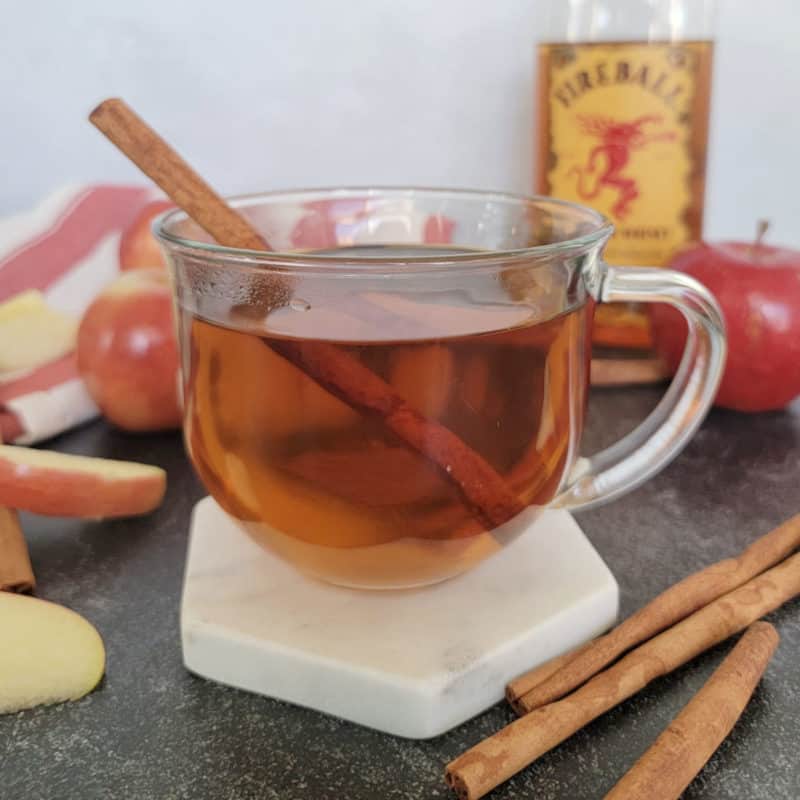 This simple hot libation is another testament to our love for using Fireball in cocktails as soon as the first autumn chill prompts us to swap our summer clothing for sweaters and boots. Apple cider and cinnamon will always be a winning fall combination, and the cooler months make a warm beverage particularly comforting. We drink ours in clear mugs to protect our hands and enjoy the drink's color, but you can serve yours in regular coffee mugs with handles if you don't have them.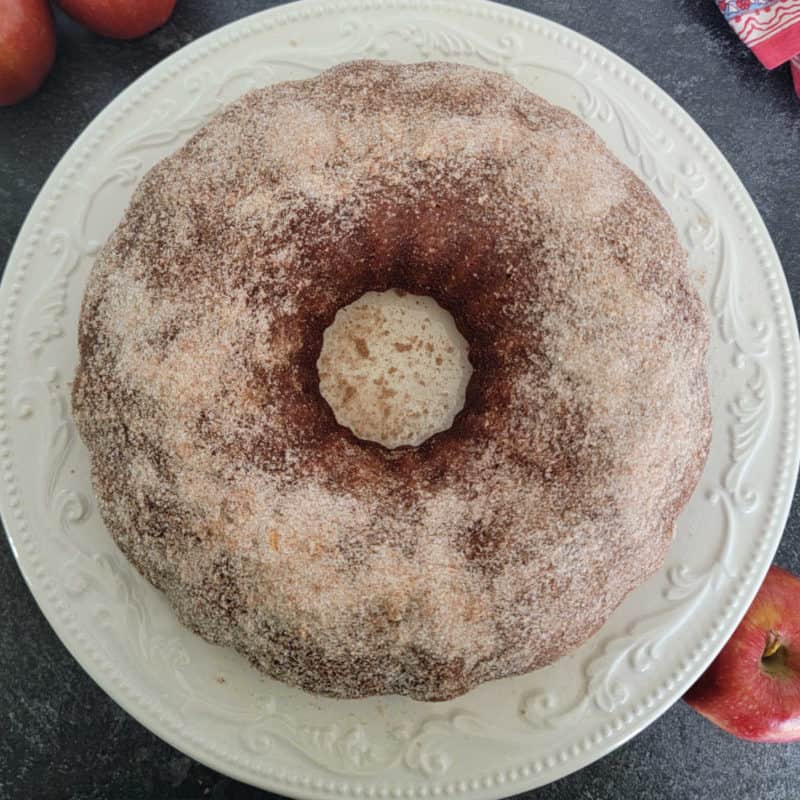 Any quality moist yellow cake mix and fresh or store-bought apple cider works in this Bundt cake recipe. We love serving it warm with a heaping vanilla ice cream scoop or caramel sauce drizzle.
Imagine apple cider donuts turned into an epic cake and that is this recipe.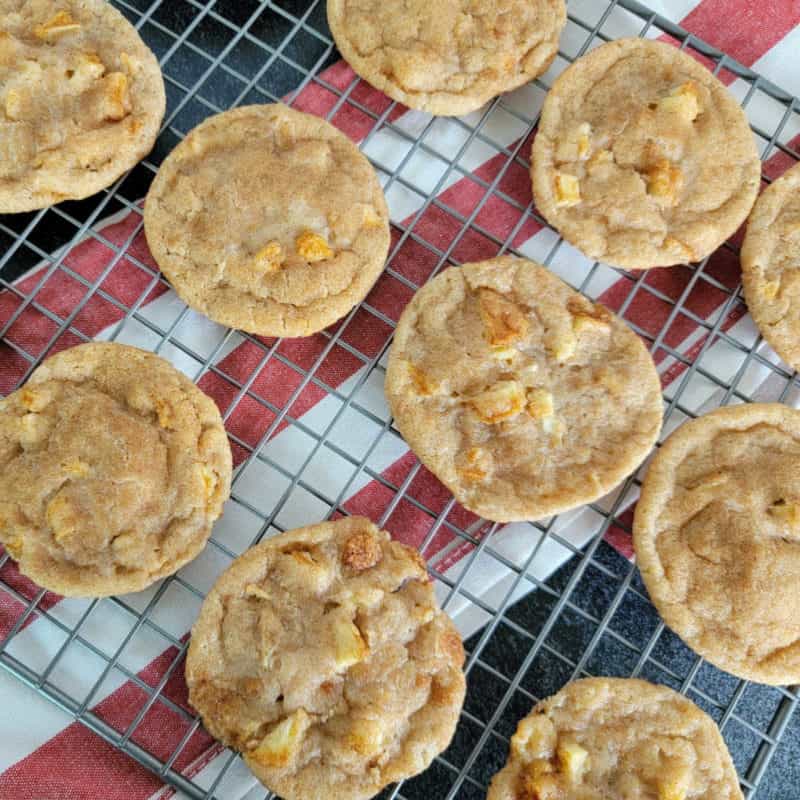 This easy cookie recipe delivers flavor and texture that oozes sweater weather goodness in each delicious bite. We add chopped apples to celebrate the seasonal abundance of fall apples and dry apple cider mix to bring the apple cider flavor full circle.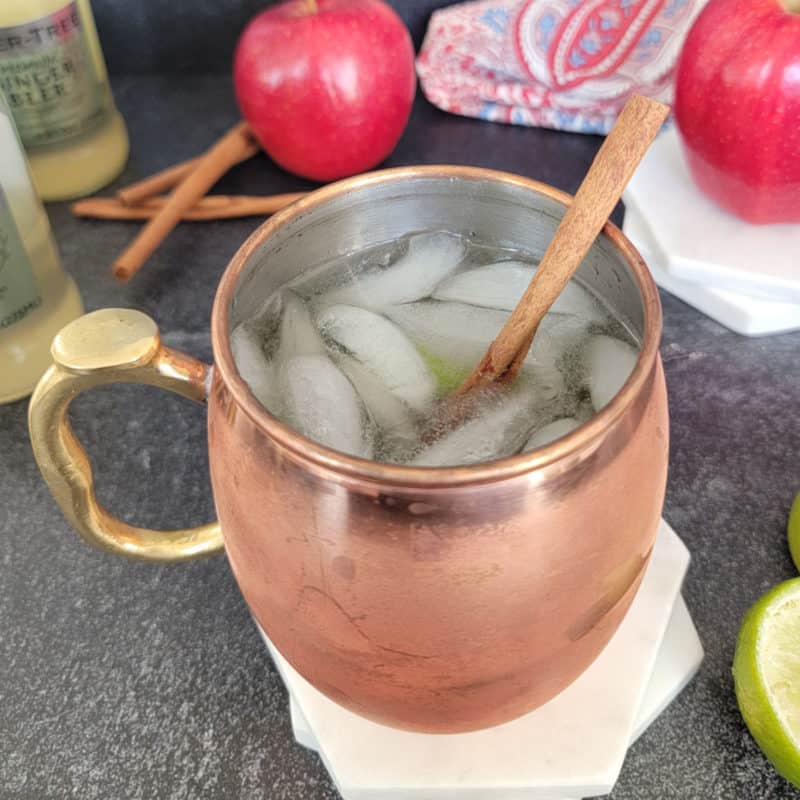 Apple cider and ginger beer are surprisingly complementary flavors in this fall take on the classic Moscow mule. Switch out the non-alcoholic apple cider for a hard apple cider, such as Angry Orchard, for a boozier mule cocktail that'll keep you toasty as temps drop.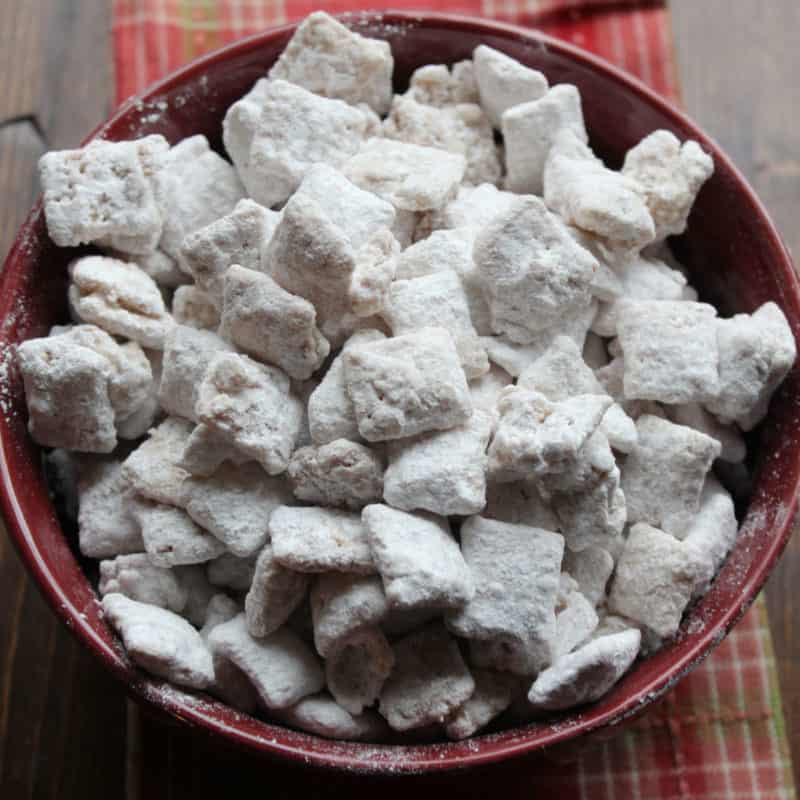 A fateful grocery shopping trip that led to us sampling Apple Cider Muddy Buddies inspired my first foray into making these treats from home. Check out the recipe post for the other Muddy Buddy treats I've whipped up since then!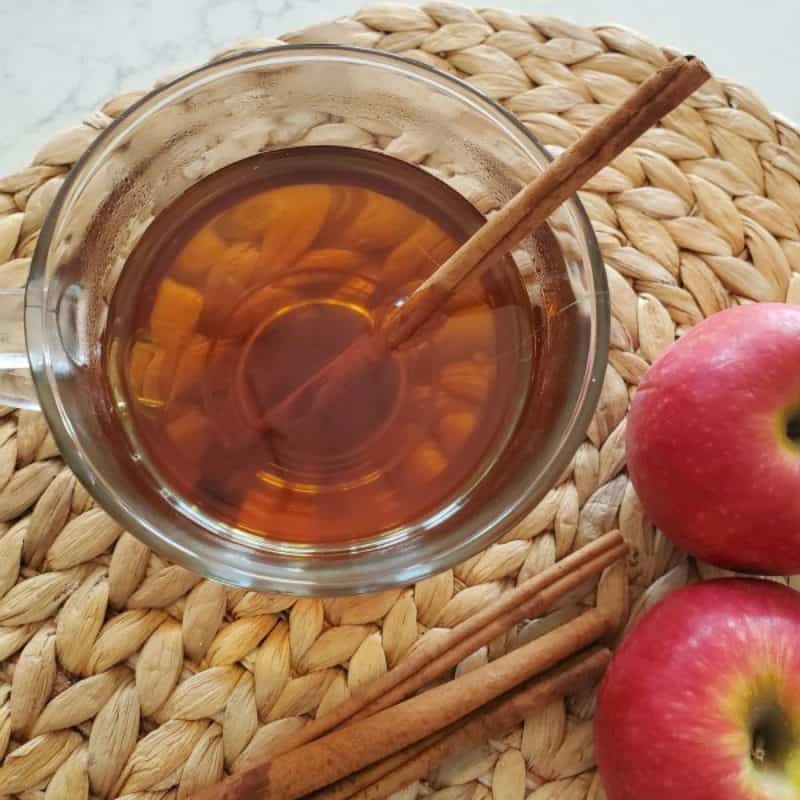 Do you need a boozy handheld that'll gently transition you from frozen beach cocktails to mug cocktails that warm you up as sweater weather takes full hold? If so, turn to this three-ingredient, festival-inspired cocktail featuring apple cider and caramel vodka.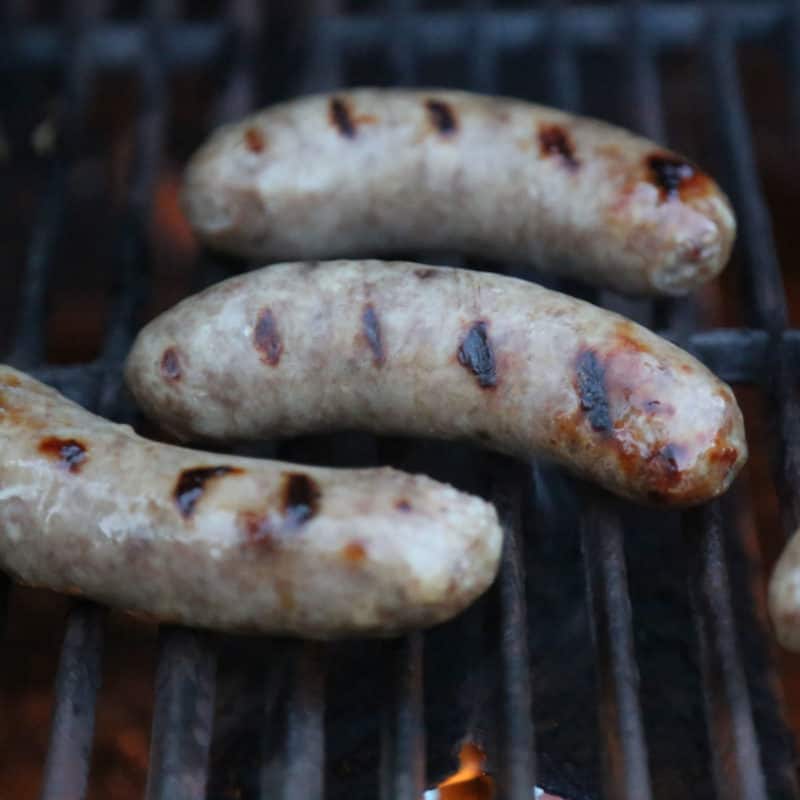 German brats are an Oktoberfest staple, and Oktoberfest is a time-honored fall tradition. This recipe combines the two by simmering brats in two bottles of hard cider to infuse flavor and then grilling the marinated brats to perfection.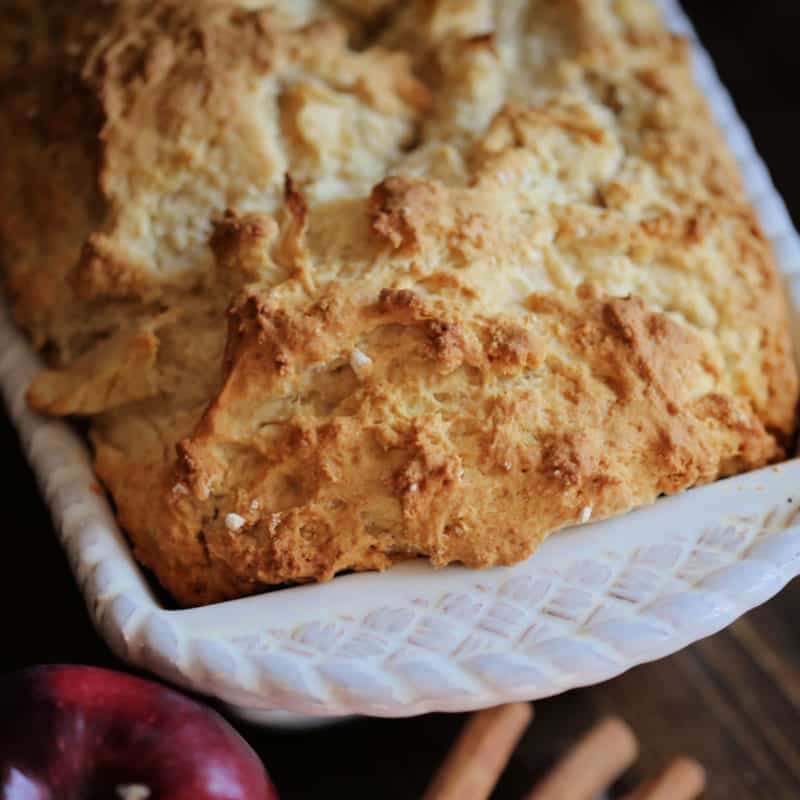 Here's another fall-inspired beer bread recipe: can you tell that we love all things fall? While you can stick to a standard apple cider, you can also choose an apple cinnamon cider for a beer bread that oozes autumn in every bite.
Smear with butter, a dollop of apple butter, or enjoy on its own as a great side dish.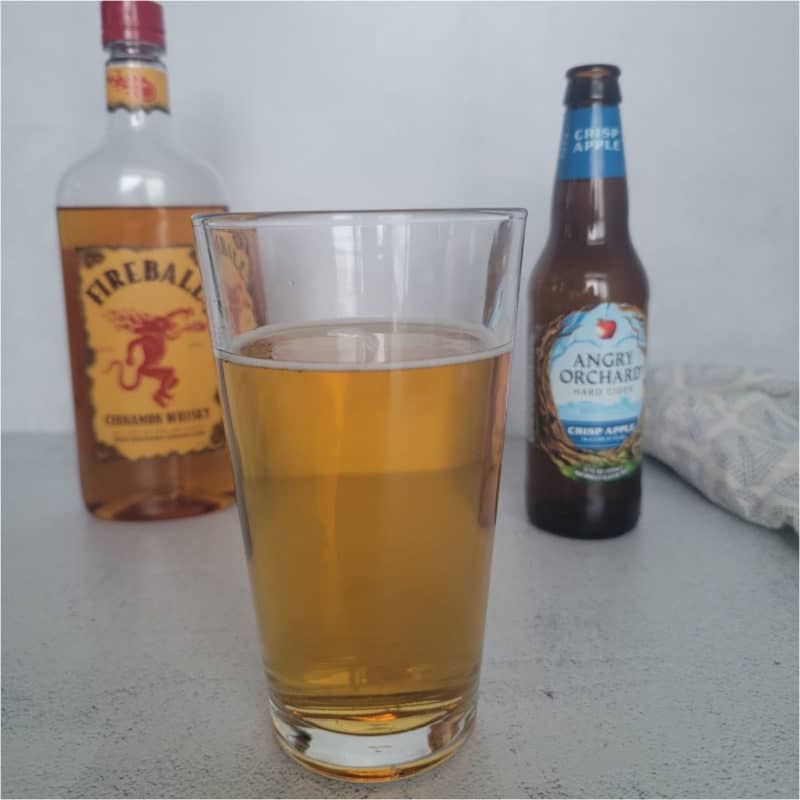 The Angry Balls Drink is our ice-cold counterpart of the Fireball Apple Cider that has its flavors but adds a double-whammy of hard apple cider to keep spirits warm. We use Angry Orchard Crisp Apple Cider, which you can easily find anywhere that sells beer and wine, but your favorite local craft cider would be just as yummy, if not more delicious!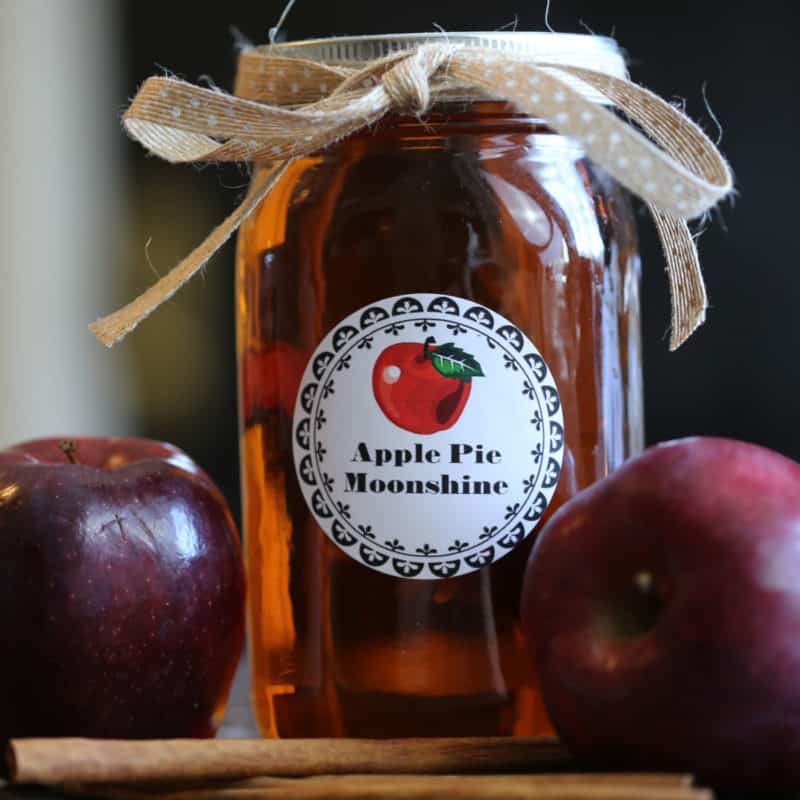 This boozy fall moonshine is one of three flavored moonshines we've made in our CrockPot and shared on the site. Like all moonshine, it packs a punch and is not recommended for the faint of heart! Feel free to use any other neutral, extra high-proof alcohol (think 100-proof-range) if you can't find Everclear at the store.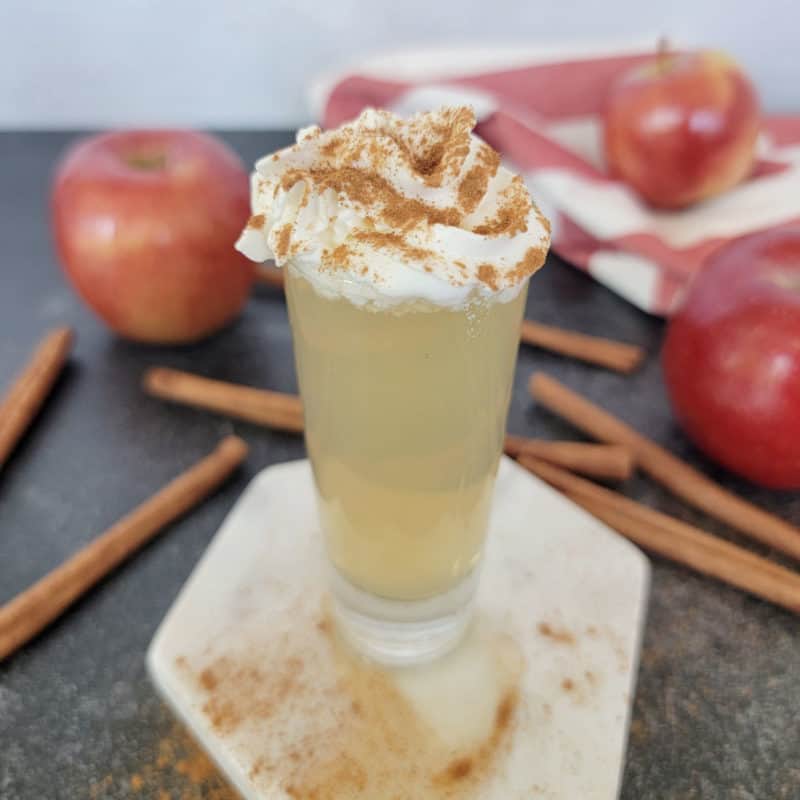 This shot contains the decadence and deliciousness of apple pie, and there are so many fun ways to dress it up and make it your own!
Drizzle caramel sauce on top to turn it into a Caramel Apple Pie Shot, or skip the whipped cream and rim each glass with caramel or cinnamon sugar if you prefer it without a creamy element. You can also make it with Crown Royal Apple if you don't have Fireball.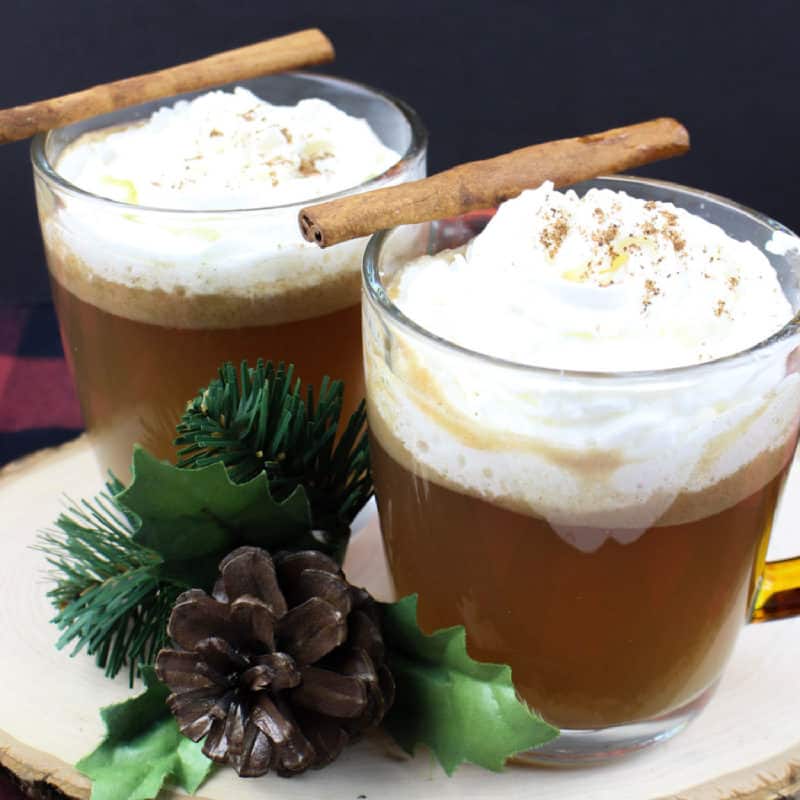 While this CrockPot Hot Buttered Rum isn't a weather machine that'll make the cooler temperatures go away, it will keep you warm, and leftovers keep well in the freezer in case you want extras that'll last you the entire season. You can use apple cider or apple juice, depending on what's available where you are, but we recommend apple cider for the extra spices infused into this fall beverage.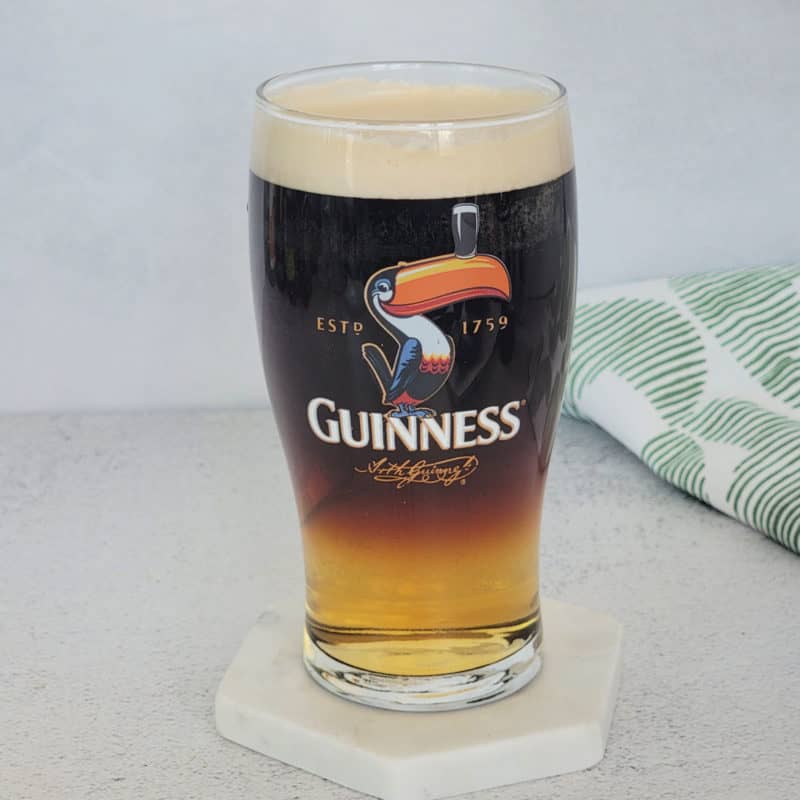 This Guinness and Cider beer cocktail is our twist on the Snakebite drink, a mixture of lager and alcoholic cider popular at pubs across the pond.
It's fantastic for celebrating St. Patrick's Day, as this holiday of all things Irish never goes without a few pints of the most-known Irish stout, and is a fond reminder of the time I learned to pour a pint of Guinness at the Guinness Storehouse in Dublin a few years ago.
Upcoming recipes we are working on include Apple Cider Doughnuts, apple cider chicken, and so many more.
Recipe Tips
Printable recipe card instructions are available in each blog post.
Nutrition information, including calories, protein, calcium, carbohydrates, fiber, vitamin c, potassium, cholesterol, sodium, trans fat, monounsaturated fat, polyunsaturated fat, and more, will vary depending on the products used.
Fun Recipe Collections
Fall Dessert Recipes - All of our favorite desserts with nutmeg, maple syrup, brown sugar, and the flavors of Fall.
Apple Dessert Recipes - All of the fun fall desserts you can make with apples!
Epic Fall Cocktails - The best cocktails to celebrate the fall season.
Desserts with 5 ingredients or less - All the recipes in this collection are made with five or fewer ingredients, ensuring you're never more than a few steps and ingredients away from sweet treat bliss.
Great Kitchen Tools
Heat resistant potholders - A couple of years ago, we had a fire scare when we didn't realize we had turned a burner on, and a cloth potholder caught fire. Thankfully we walked by the kitchen and saw the smoke and were able to get it out ourselves. Since then, we have only used these heat-resistant potholders.
Bundt Cake Pan - We like this Bundt Cake Pan since it has easy-to-grip sides on it to make it easier to remove from the oven.
Ice Cube maker - This ice cube maker produces the most amazing cubes of ice perfect for cocktails. It easily fits in the freezer and you can make up to 3 trays of round ball ice at a time.