Cake mix recipes are one of my favorite recipes to create! Boxed cake mix used intentionally can be a canvas for scrumptious yet creative cookies, brownies, cakes, and desserts. Here are our favorite ways to elevate store-bought cake mix.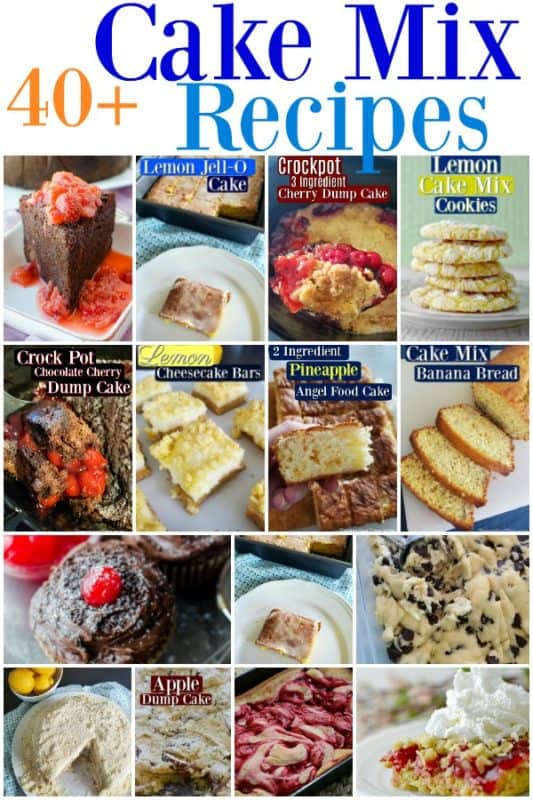 40+ Recipes That Begin With Cake Mix
I love that you can make so much more than a standard 9x13 cake with the box cake mix!!
Make an easy dessert recipe tonight with these epic recipes with cake mix! With a few additional ingredients, including eggs, cream cheese, pecans, brown sugar, pudding mix, salt, powdered sugar, almonds, vegetable oil, and cocoa powder, you can bake a huge assortment of amazing desserts.
We use Duncan Hines, Pillsbury, and Betty Crocker cake mixes depending on what we have available in the pantry.
Here are some of our 40+ Cake Mix Recipes we have shared on the blog. Do you have a favorite cake mix recipe?
Click on the recipe name for full instructions and recipe tips.

Cake Mix Cookies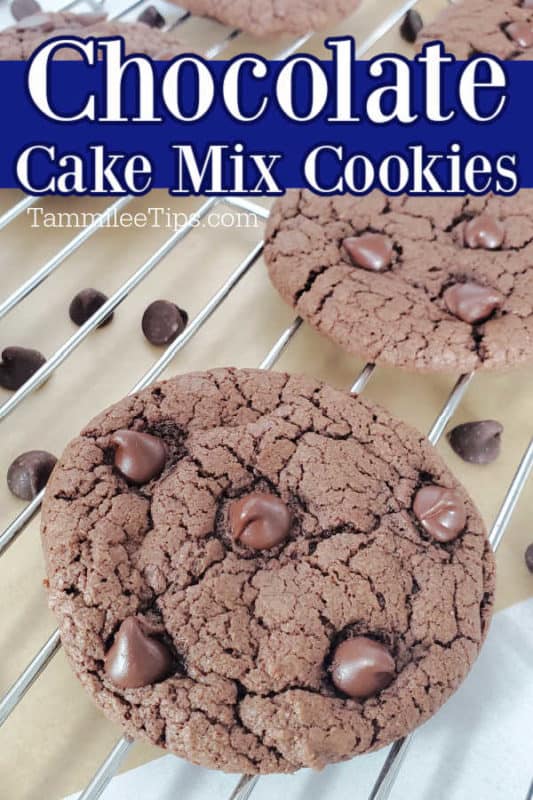 Made with ultra-rich Devil's Food cake mix, these cake mix cookies are for the days you need a double dose of chocolate.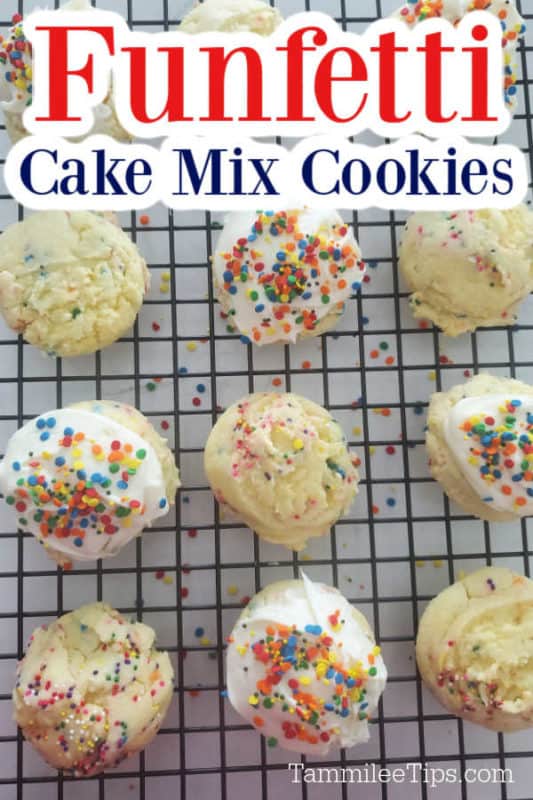 Funfetti cake mix is enjoyed by the young and young at heart for its colorful sprinkles and buttery vanilla flavor. Jazz them up by rolling the dough in more colored sprinkles.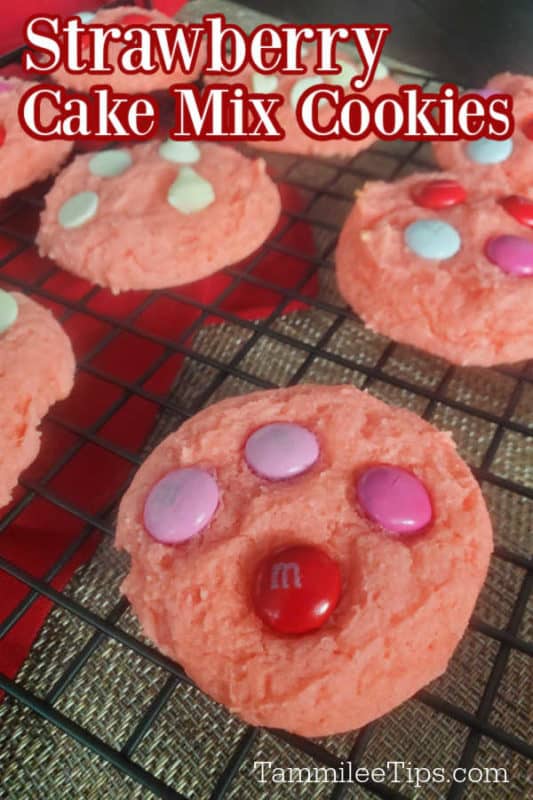 Strawberry cake mix is your fast track to these pretty-in-pink strawberry cookies.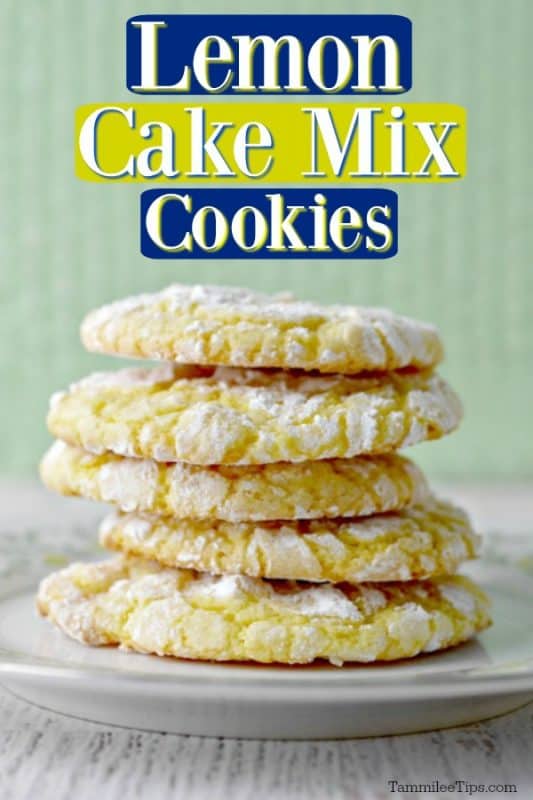 These chewy lemon crinkle cookies made with yellow cake mix and lemon pudding are a sweet Easter, spring, and summer treat.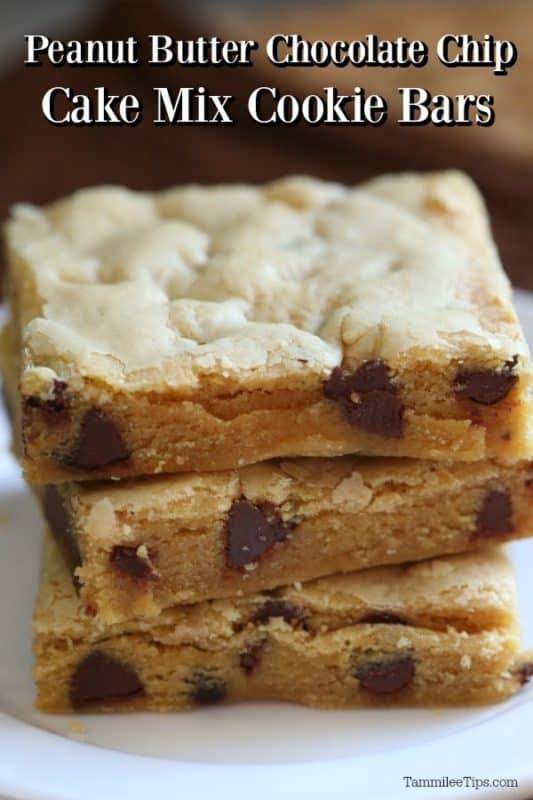 Depending on what you like, use chunky or creamy peanut butter to switch up the texture of these chocolate peanut butter cookie bars made with a yellow cake mix.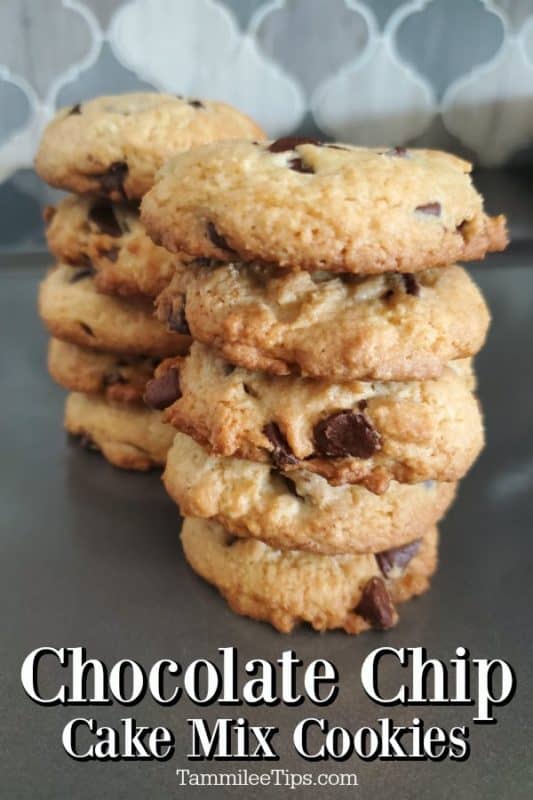 These white cake mix chocolate chip cookies are easily customized with creative add-ins like nuts, coconut, peanut butter chips, or your favorite bite-sized chocolate candies.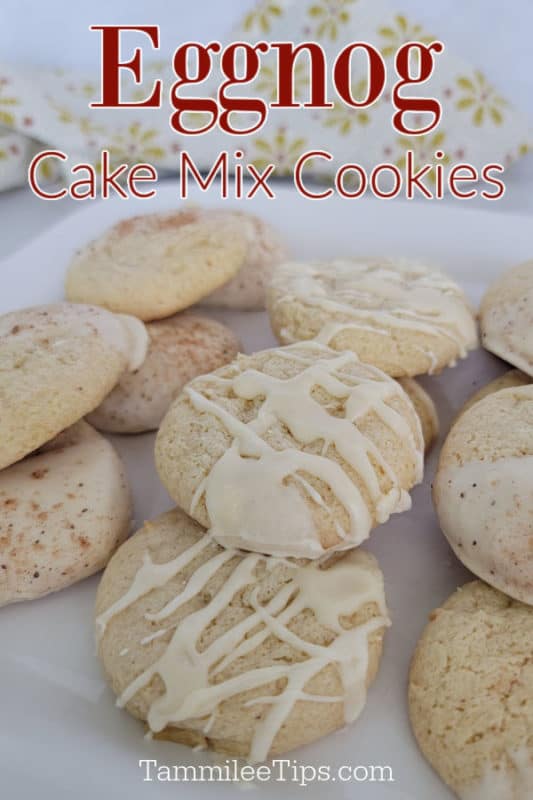 Eggnog, white cake mix, and the warm winter spice nutmeg are behind these 20-minute eggnog cookies.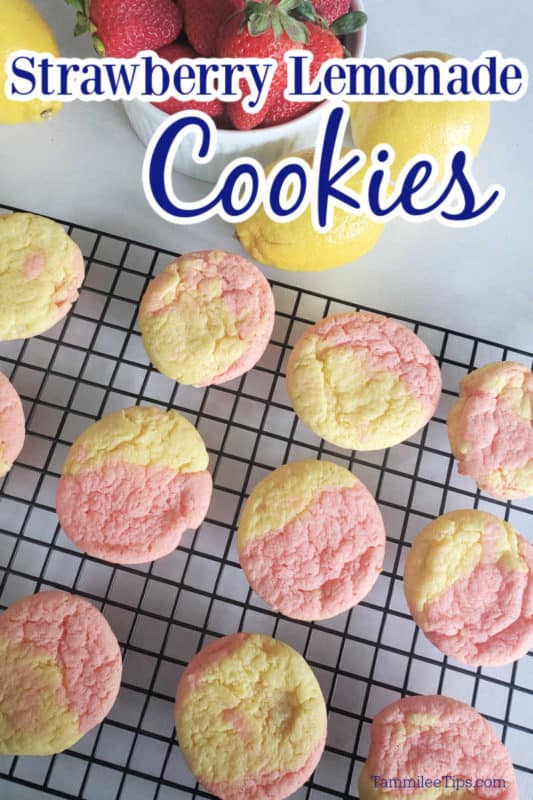 This recipe, which uses a blend of lemon and strawberry cake mixes, is inspired by our copycat recipe for Red Robin Freckled Lemonade.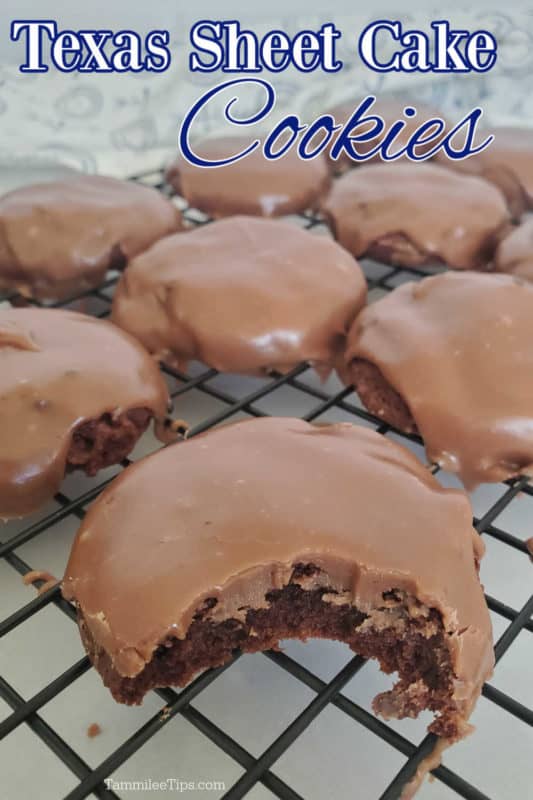 Despite being the cookie version of a Texas funeral cake, you certainly won't feel sad when munching on these chocolate cake mix cookies with homemade cocoa icing.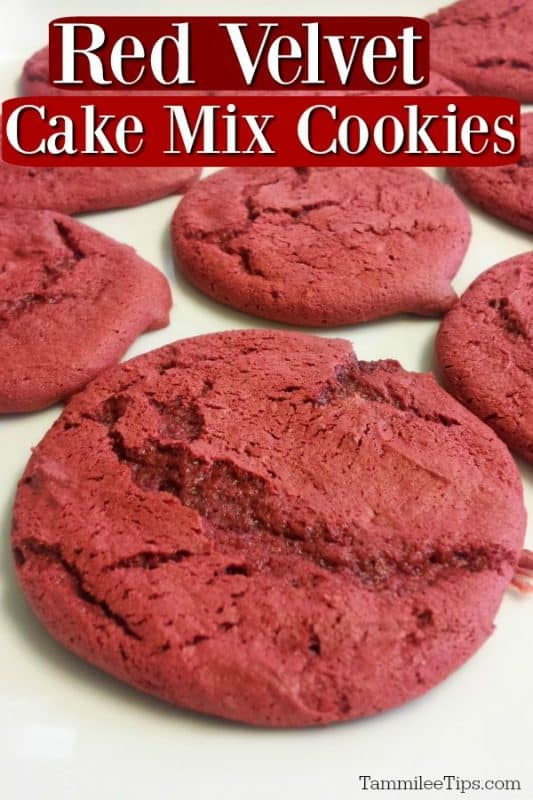 Cake mix cookie recipes are handy when you need a large batch of cookies in little time. If you love this red velvet version, you'll enjoy our cake batter chocolate chip cookies and Funfetti Cake Mix Cookies.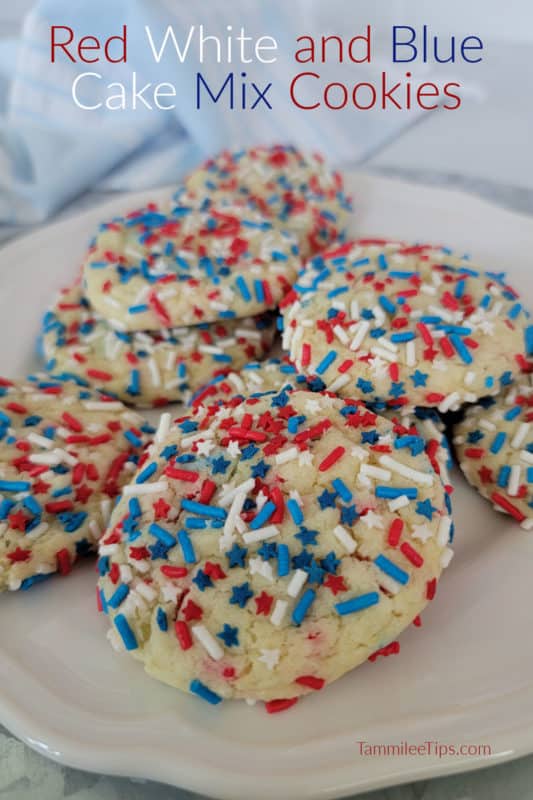 White cake mix and fourth of July sprinkles combine for the perfect patriotic sugar cookie.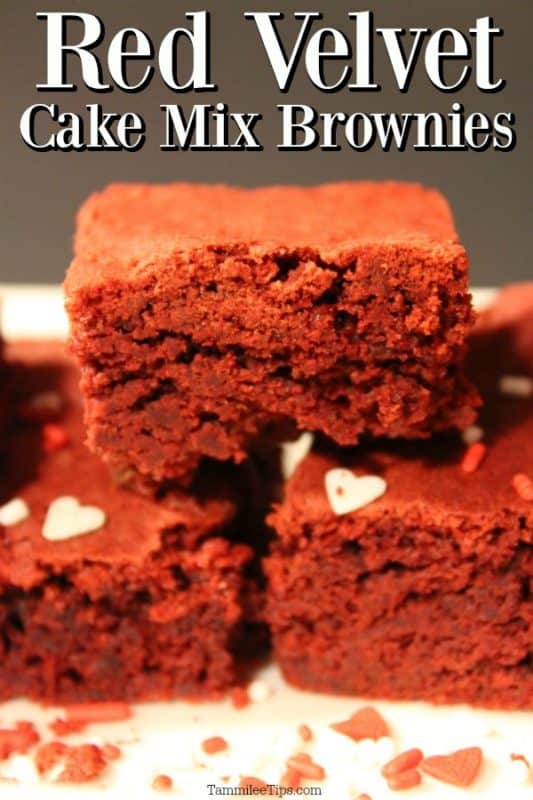 Cake Mix Brownies
These square-pan red velvet cake mix brownies are a decadent Valentine's Day treat.
Yellow Cake Mix Recipes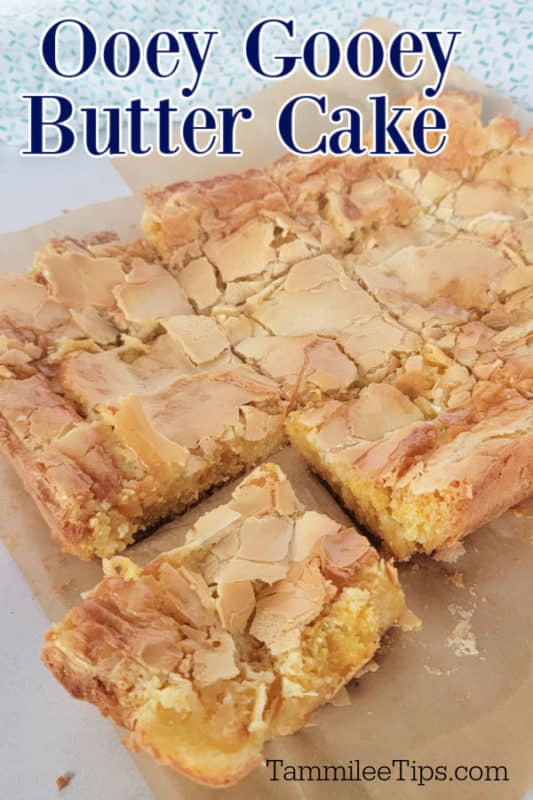 Meet our yellow cake mix version of St. Louis' famous gooey butter cake.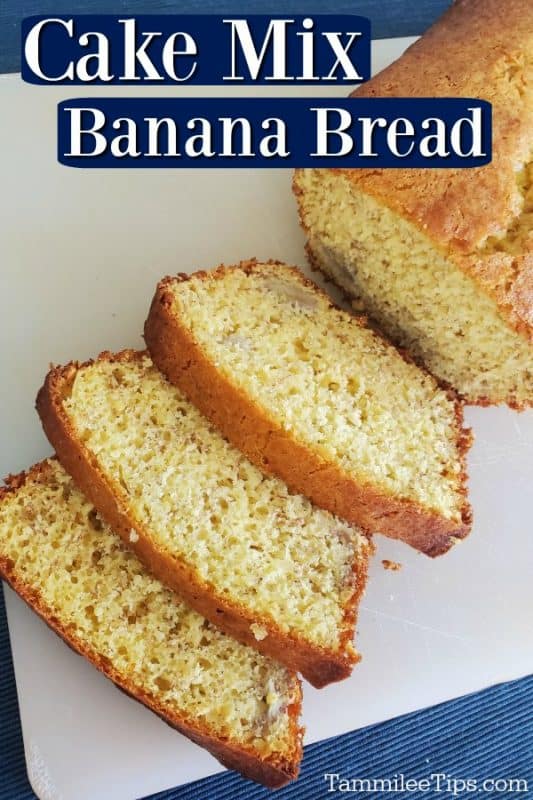 Our yellow cake mix banana bread recipe can also be made with strawberry cake mix for strawberry banana bread or spice cake mix for banana cinnamon bread.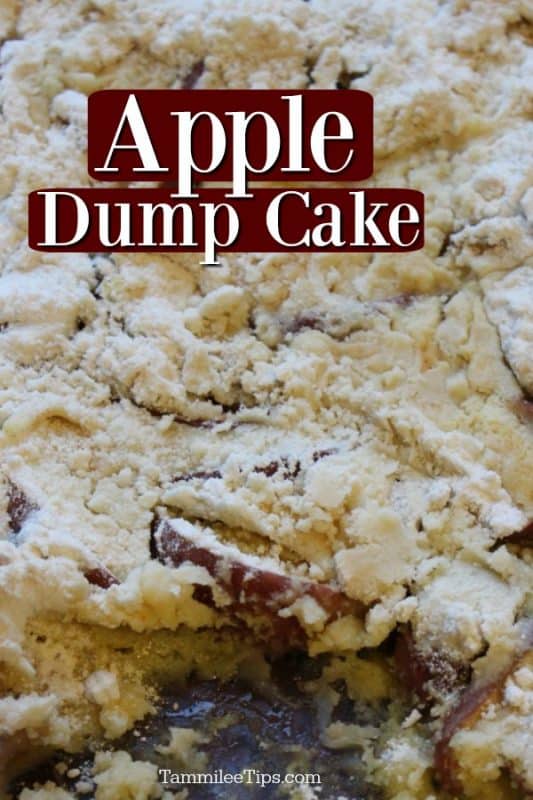 This no-mix dump cake has the flavor of apple pie - minus the prep work.
Check our all of our dump cake recipes.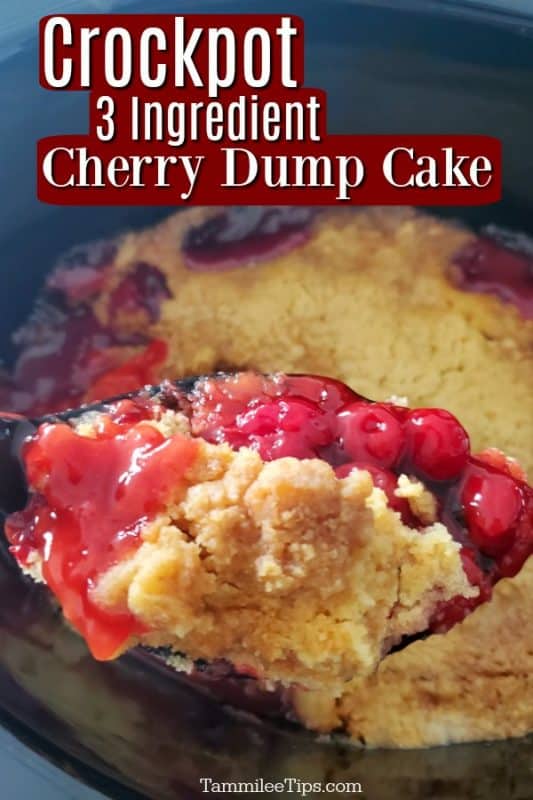 It's hard to believe that this three-ingredient cherry cobbler-like dessert requires just three ingredients - cherry pie filling, yellow cake mix, and butter.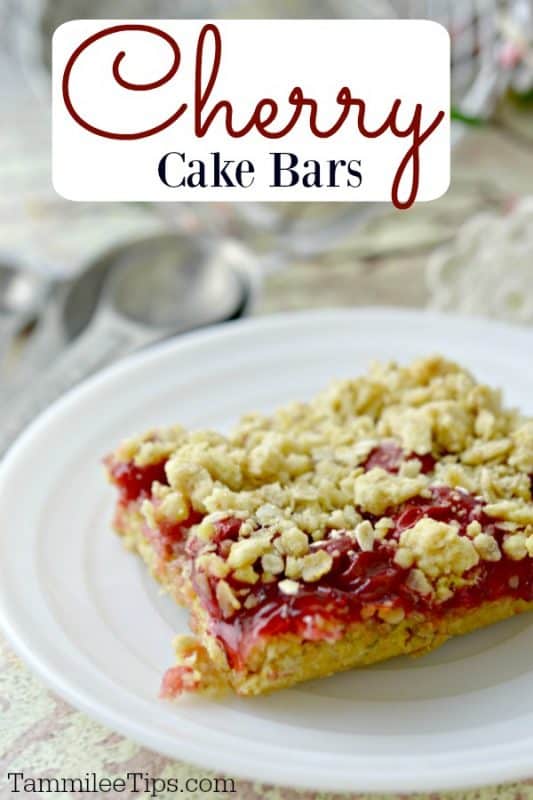 Made with only four pantry essentials, these cherry cake bars are delightful as a coffee cake.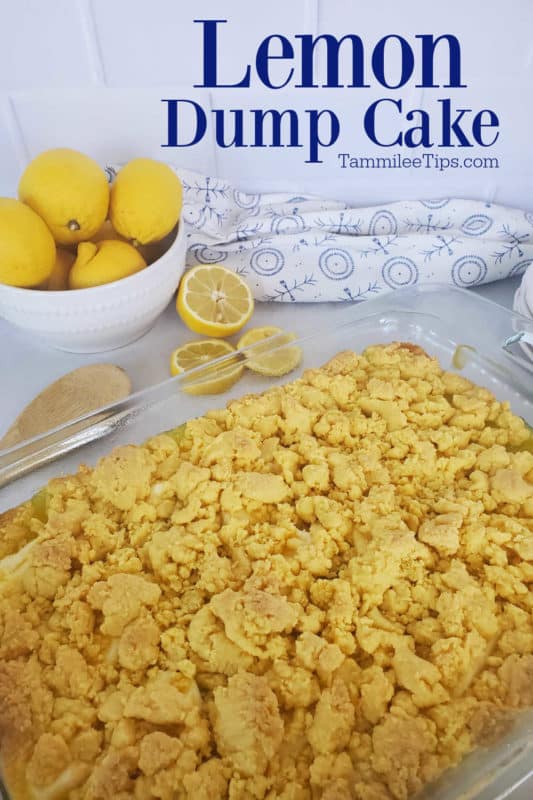 This summery lemon dump cake, which she enjoys with Cool Whip or vanilla ice cream, was inspired by my mother-in-law's love for all things lemon.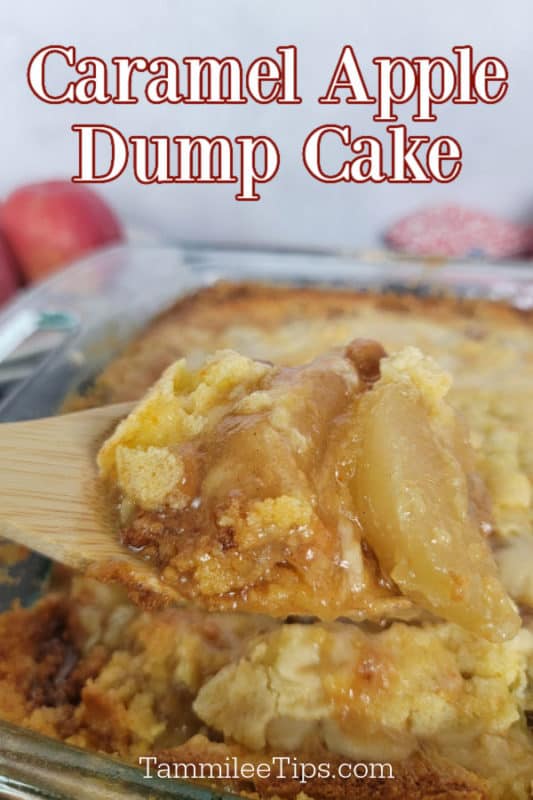 The cozy fall flavors of caramel and apple star in this no-fail, four-ingredient dump cake.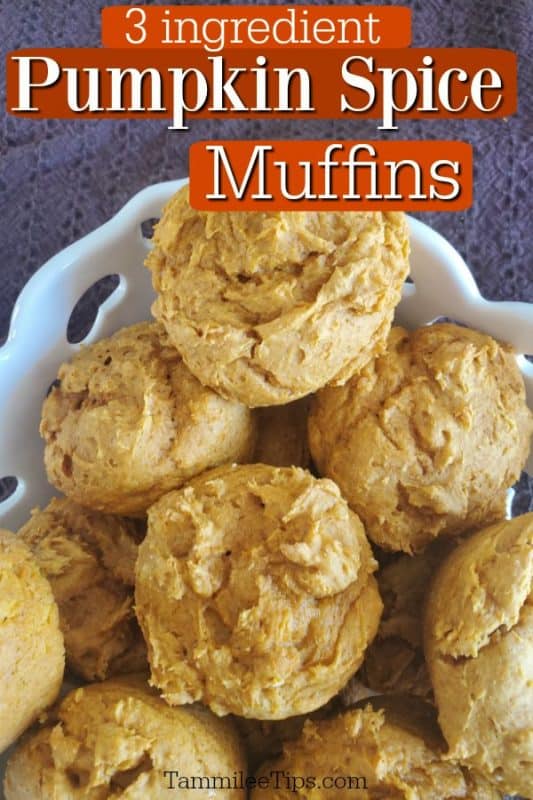 You only need three ingredients - yellow cake mix, pumpkin, and pumpkin pie spice - to make this recipe come to life.
If you love these pumpkin spice muffins, you'll love our other three-ingredient recipes, such as 3 Ingredient Beer Bread and 3 Ingredient Crockpot Apple Spice Dump Cake.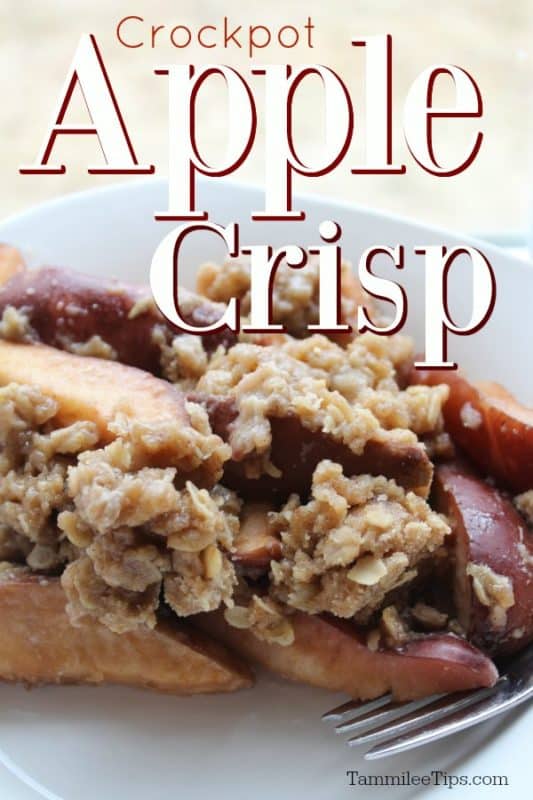 This slow-cooker caramel apple dessert is made easy and delicious with two boxes of yellow cake mix.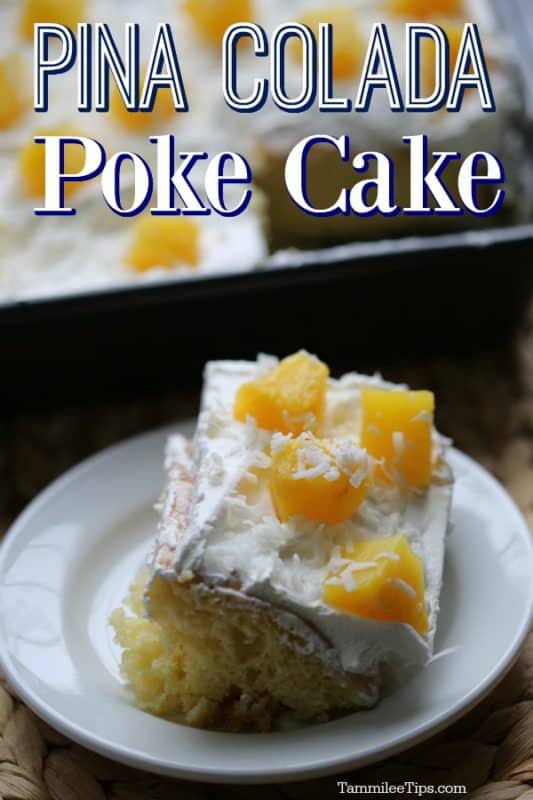 Serve this poke cake piña colada cocktail-style by drizzling it with rum.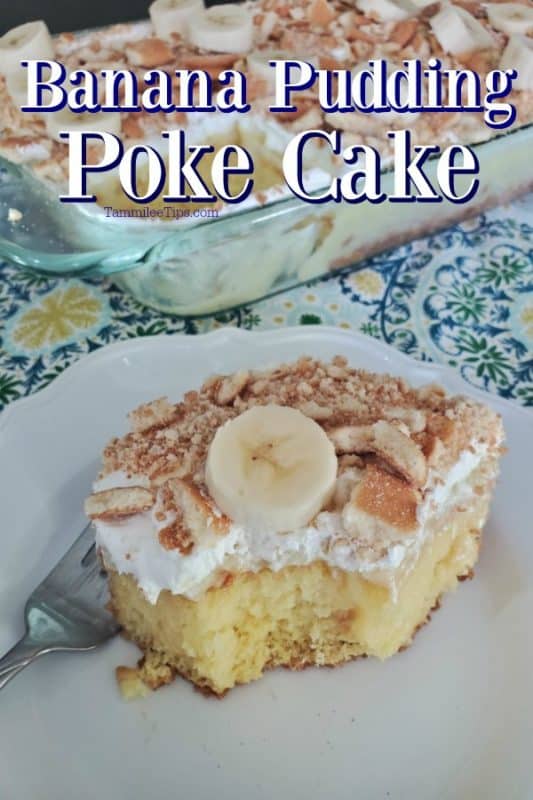 This charming Southern staple is also a staple in our household.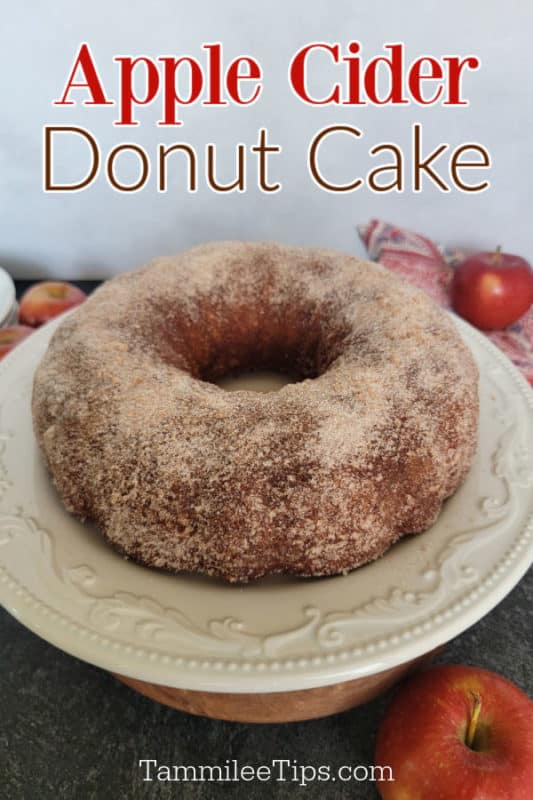 If you enjoy this fun sweater-weather donut cake, you'll also enjoy our other apple cider fall favorites, like apple cider margaritas and apple cider mules.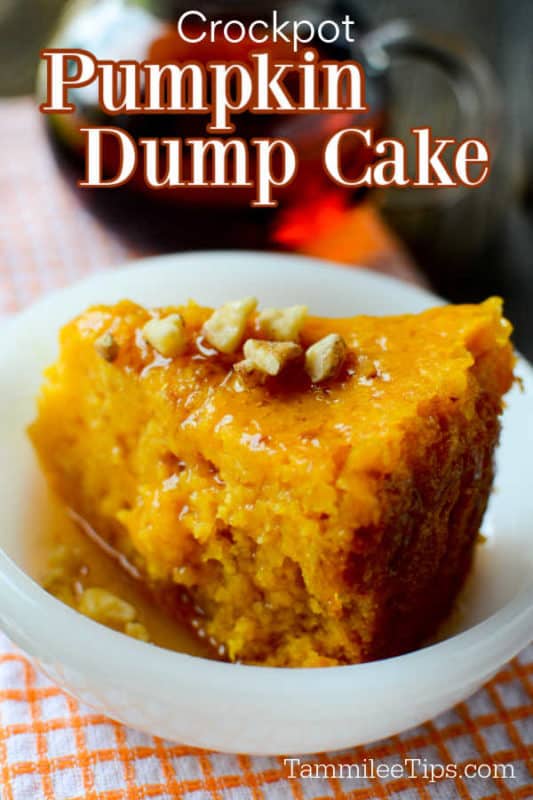 A dump cake is made by dumping cake ingredients into a baking pan without mixing. The result is a baked good with the features of a fluffy cake and a fall-apart cobbler. Our Crockpot Pumpkin Dump Cake is made simply with the help of a Crock Pot.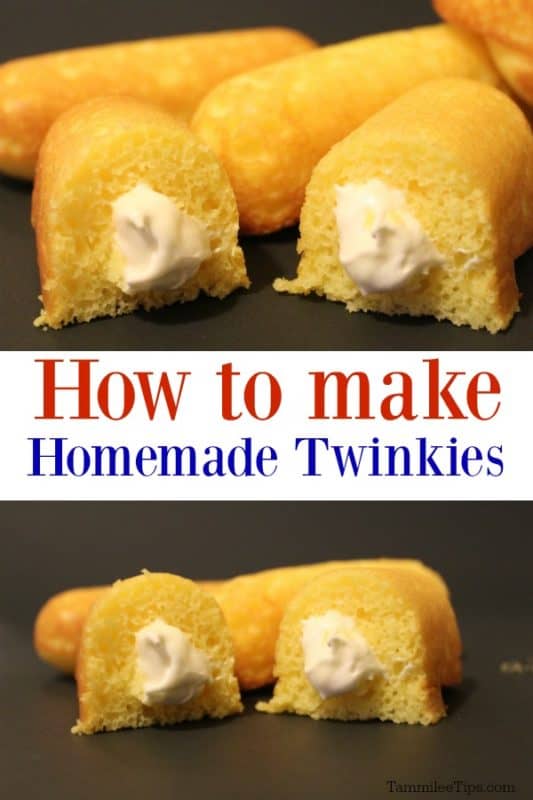 Twinkies are a Hostess product that has been met with adoration and skepticism. This homemade Twinkies recipe was our response to the announcement that these goodies would be pulled off shelves.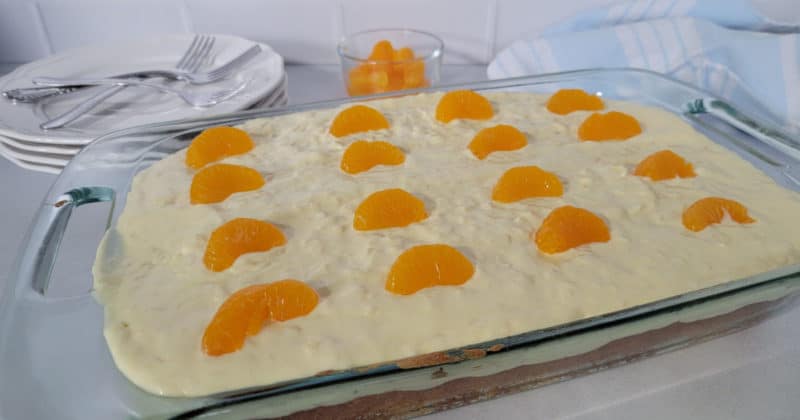 This light, zesty cake perfectly complements a summer barbecue in the South.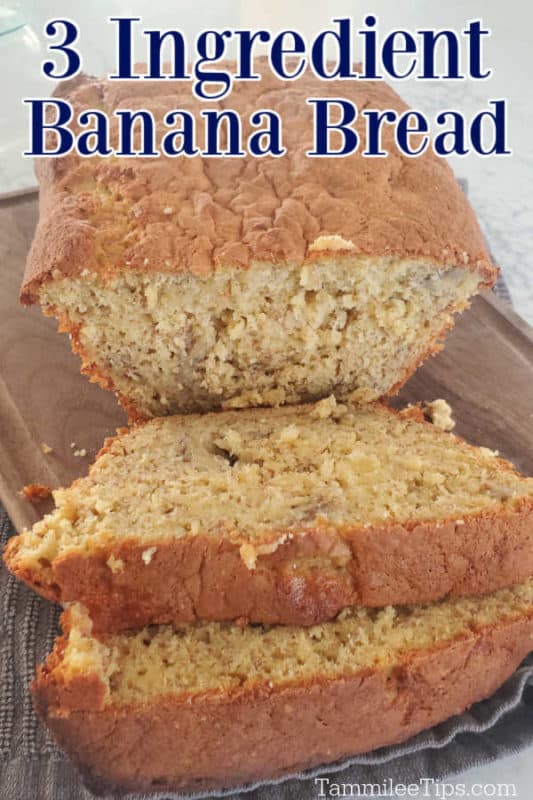 You won't have to round up multiple dry ingredients to make this three-ingredient banana bread.
Lemon Cake Mix Recipes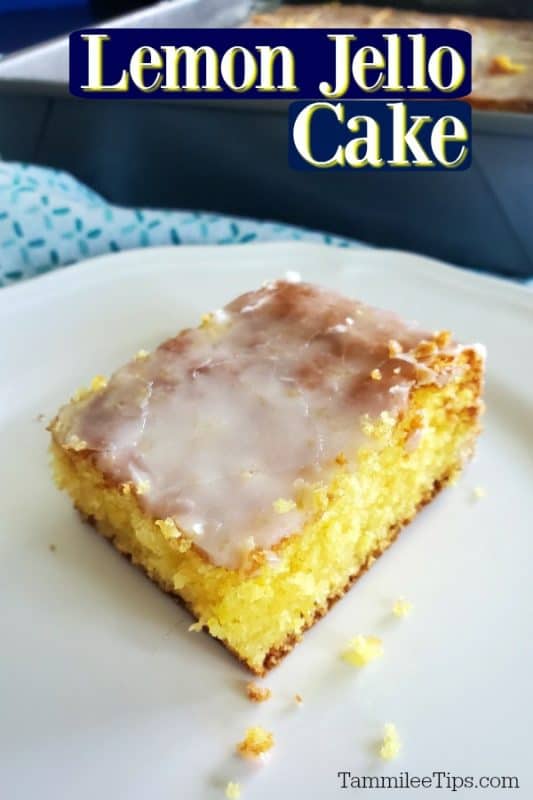 This lemon jello poke cake made with lemon cake mix is lusciously lemony from adding lemon Jell-O mix.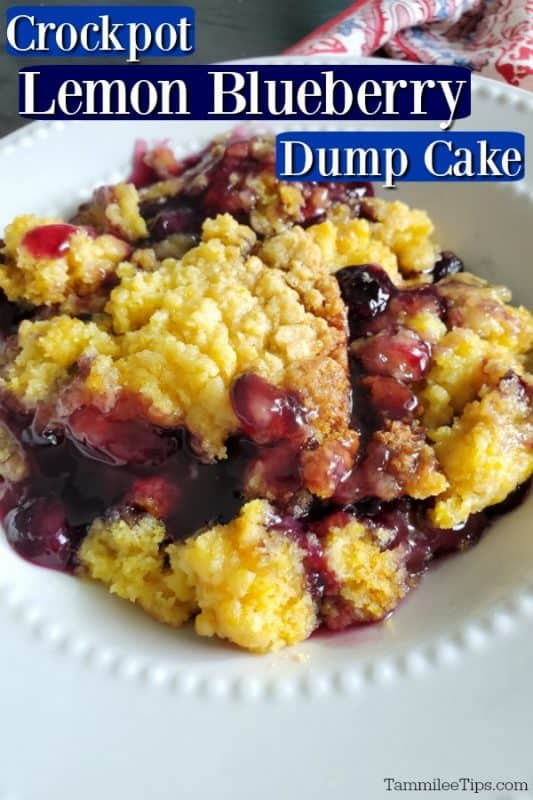 Our Crock Pot dump cake features the winning warm weather flavor combination of lemon and blueberry.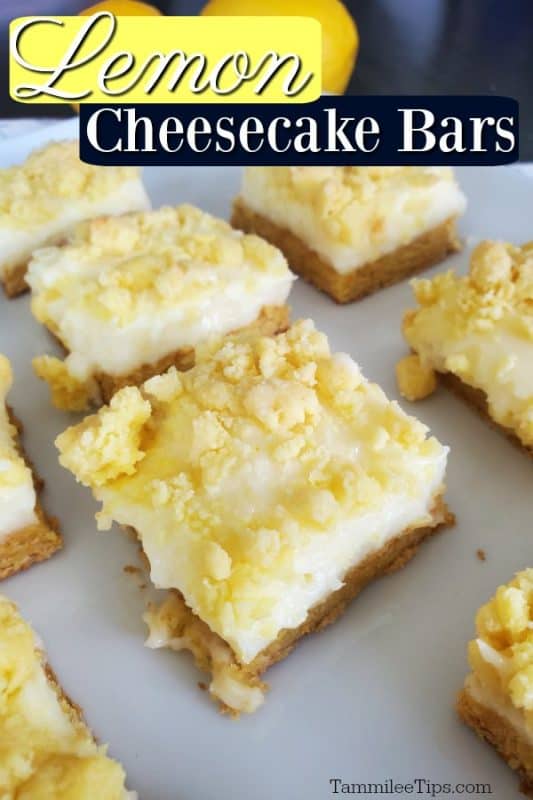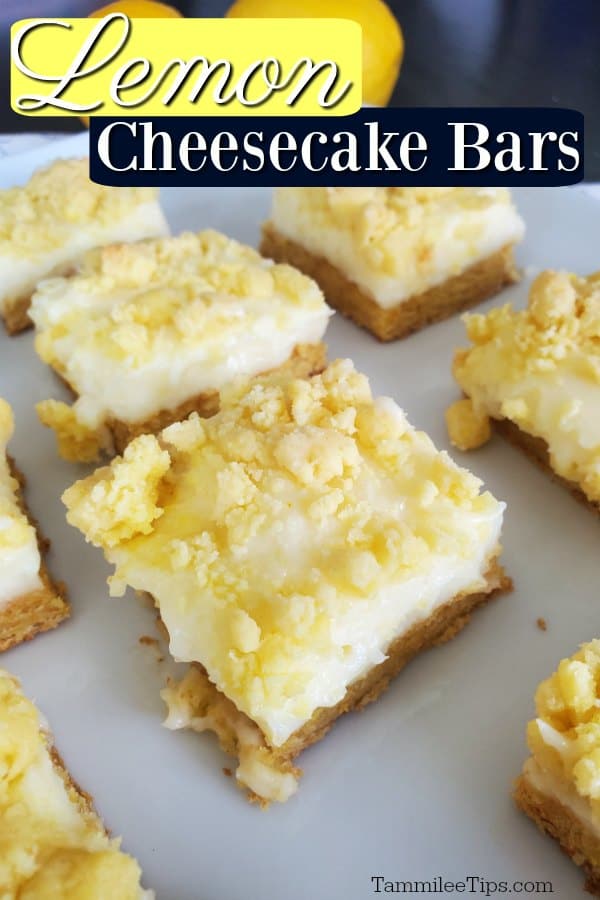 These bakery-quality lemon cheesecake bars are so delicious that you won't realize until you make them that they only require fifteen minutes of prep time.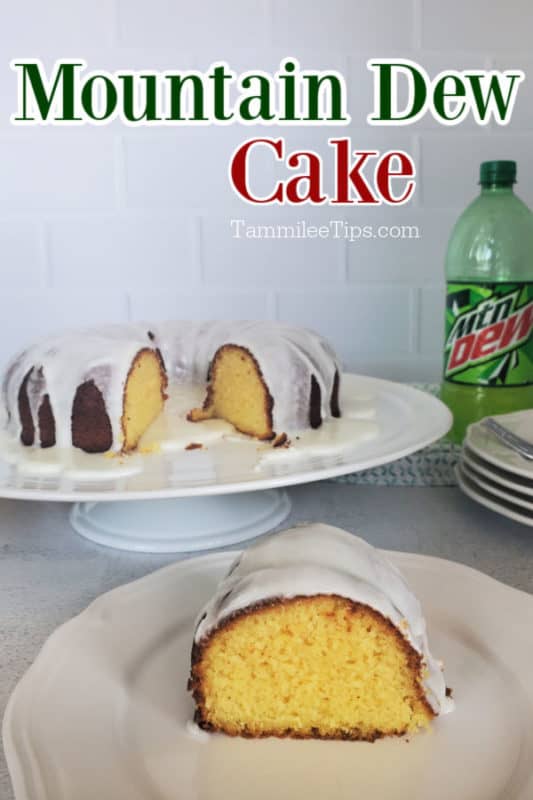 If you like this zesty beverage-inspired cake with homemade glaze, you'll also enjoy our 7-Up biscuits and cherry Kool-Aid pie.
Chocolate Cake Mix Recipes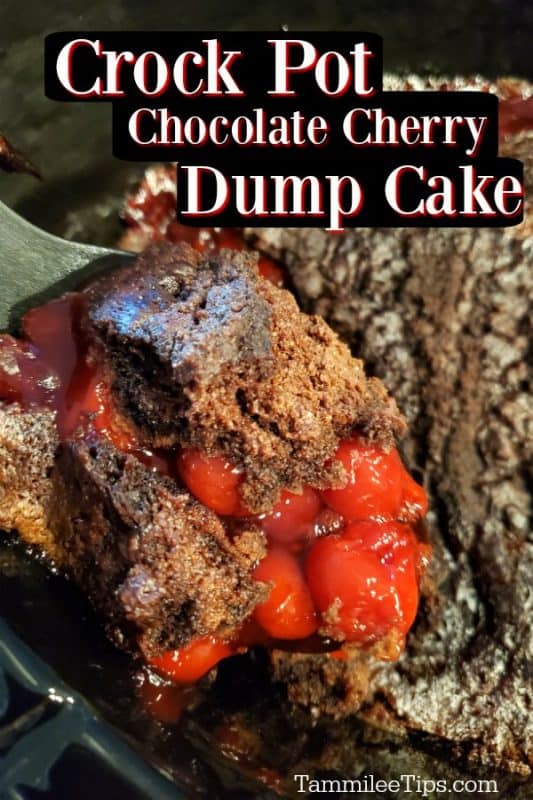 We've successfully paired the flavors of chocolate and cherry with chocolate cake mix to create the perfect cobbler-like Valentine's Day dessert.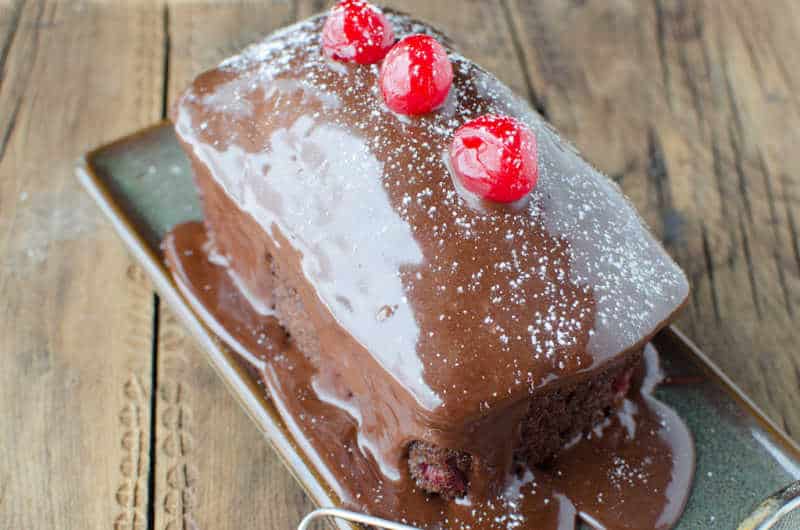 These Mini Black Forest Cakes are a pick-me-up for those days when a mini cake makes life more doable.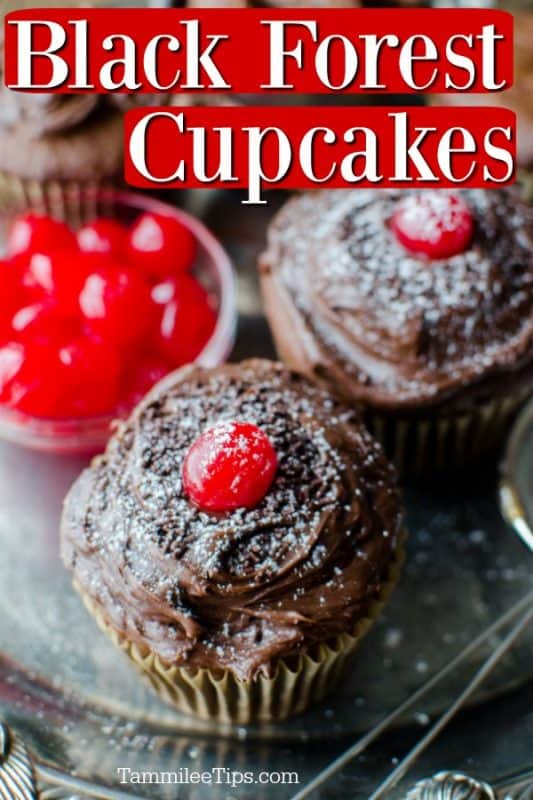 These black forest cupcakes were inspired by the many pieces of authentic Black Forest Cake we ate on our trip to the Black Forest region of Germany.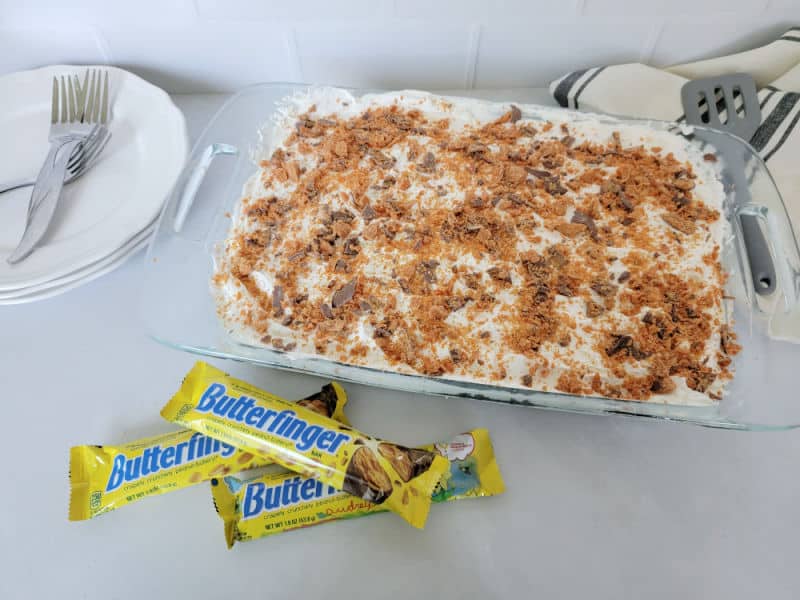 Easy Butterfinger Poke Cake is a potluck dessert that everyone will love. This perfect chocolate cake is made with Butterfingers, caramel, and a boxed chocolate cake mix.
Upgrade it with Butterfingers, caramel sauce, and Cool Whip!
Check out all of our Cool Whip Dessert Recipes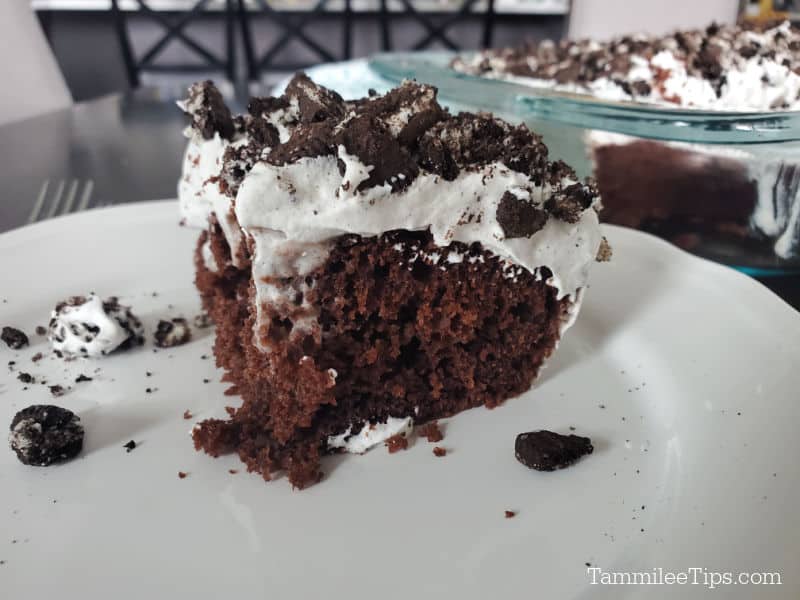 This is our cookies and cream version of the creative poke cake.
We love how versatile it is! Garnish with all the toppings your heart desires, like caramel drizzle and chocolate chips.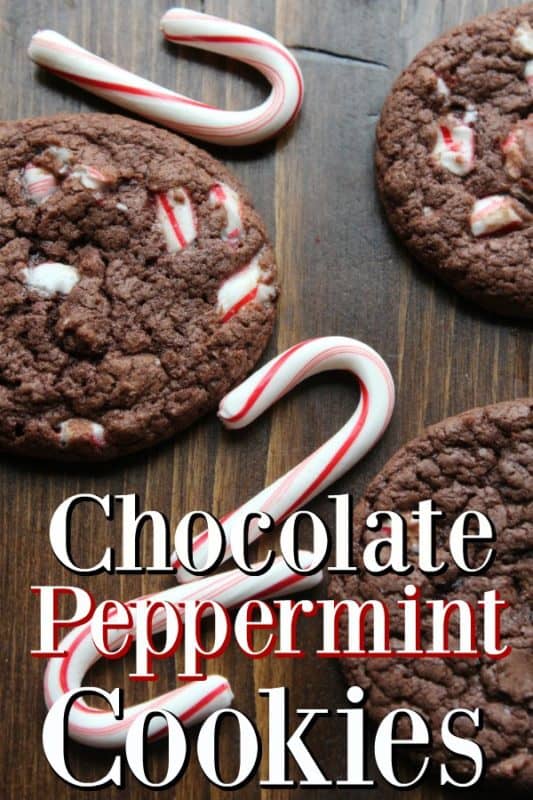 Get on the permanent Good List by leaving a plate of these chocolate peppermint cake mix cookies for Santa this Christmas.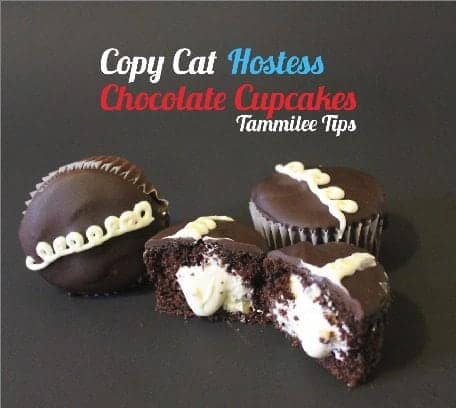 These almost-scratch-made Hostess chocolate cupcakes taste just as good as the original.
This gooey chocolate caramel cake is a chocolate lover's dream.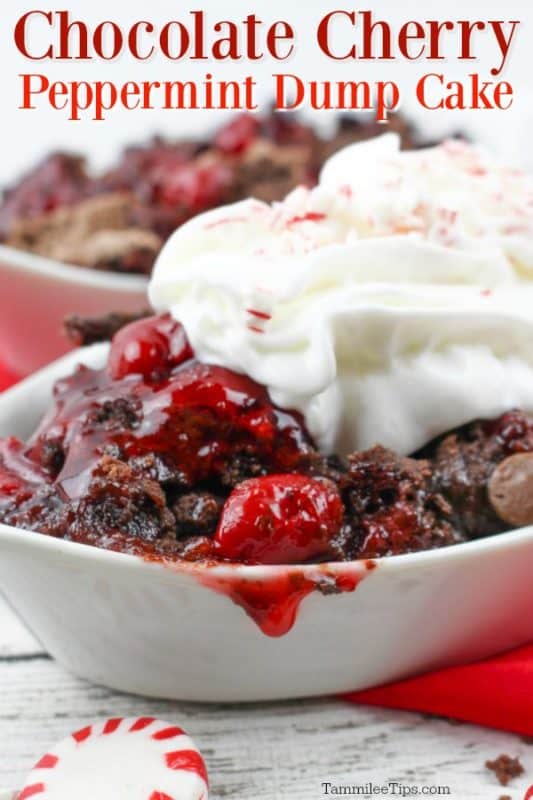 Our chocolate peppermint cherry dump cake is ready to delight at your next holiday gathering.
Honey gives this Valentine's Day-ready chocolate strawberry cake its irresistible sweetness.
White Cake Mix Recipes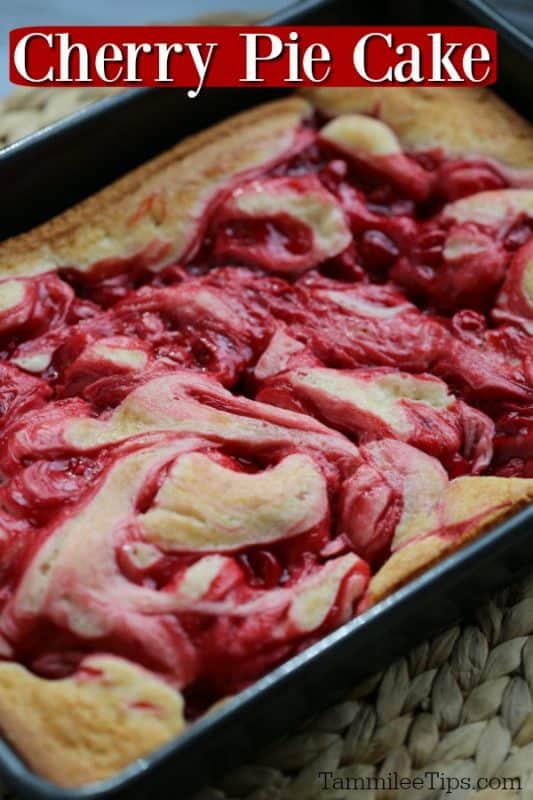 The swirls in this red and white marbled cake are so satisfying to observe as they bake in the oven.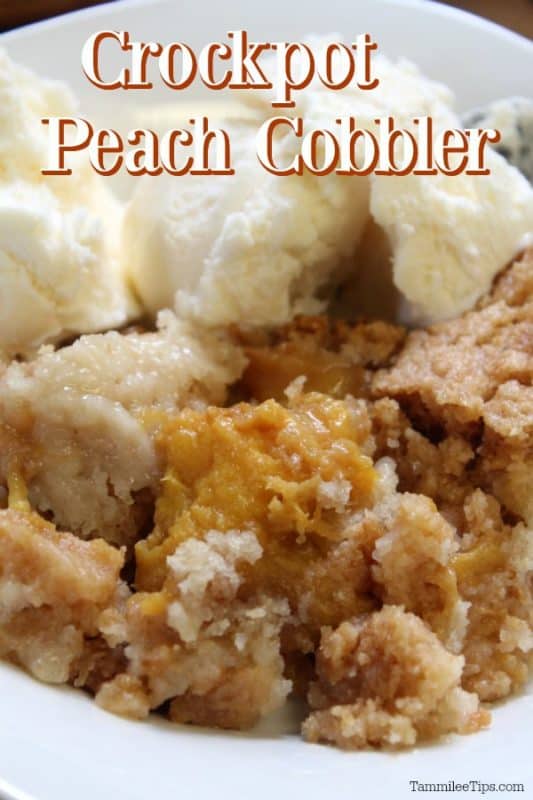 Put your summer peach harvest to work with this Crock Pot peach cobbler made with a white cake mix.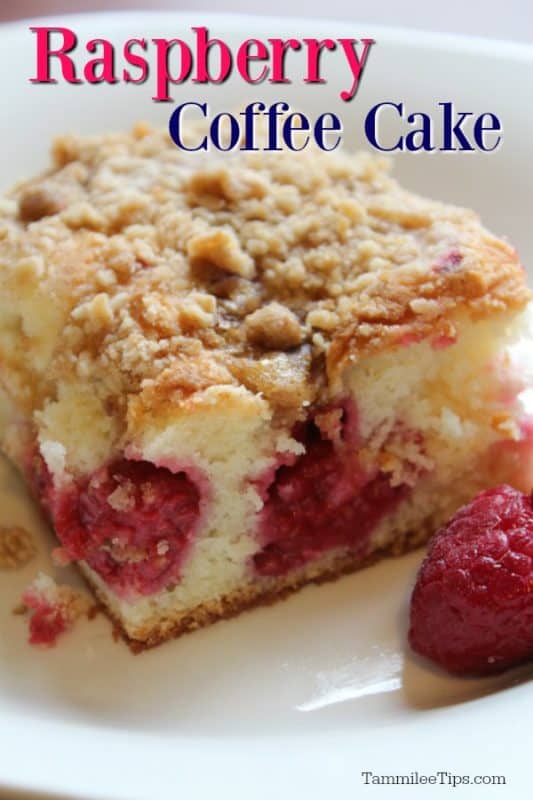 Tart and sweet raspberries are the stars of the perfect coffee cake for spring or summer brunches.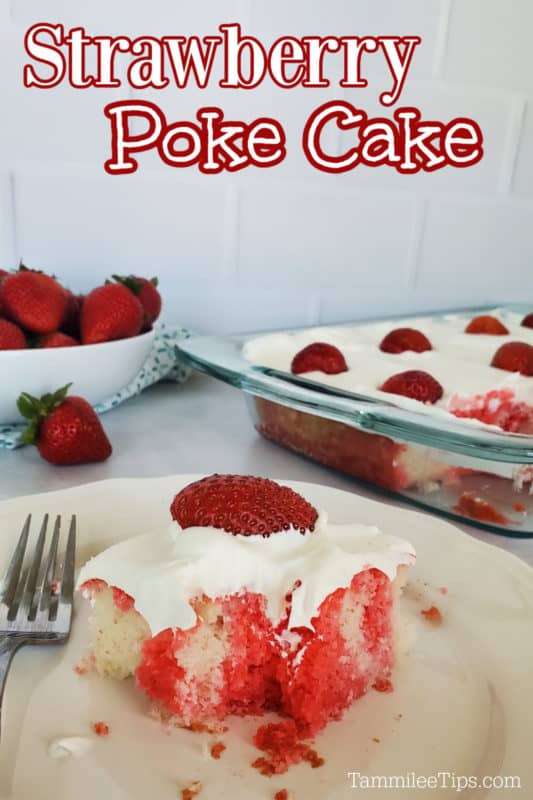 Poke cake gets its name from the holes poked in it after baking, usually using the end of a wooden spoon.
In our recipe, strawberry Jello and Cool Whip topping are layered to fill these holes. The cake is then refrigerated to allow it to stabilize.
For a twist, you can swap Cool Whip for any topping or frosting you enjoy, including chocolate.
We can't decide what we love more - making or eating these mummy cake pops.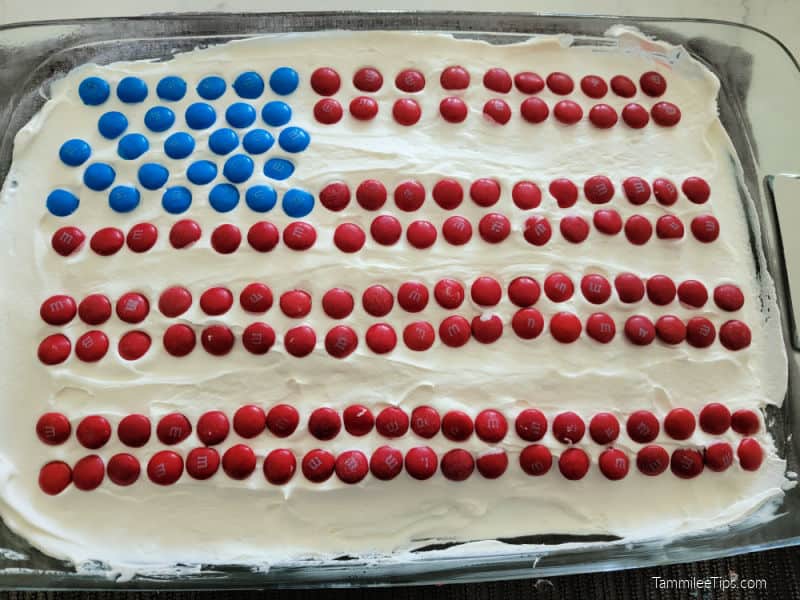 In the spirit of this Patriotic Poke Cake, we used the white Cool Whip top layer as the canvas for an M&M flag.
White cake mix becomes the "bread" in this PB&J-inspired cake.
Fans of Despicable Me will adore these minion cupcakes made with a white cake mix.
These pumpkin pie bars feature the best of the classic holiday dessert - only they travel much better and are made with pantry staples you likely already have. While our recipe calls for white cake mix, you can use yellow or spice cake mix for a bolder flavor.
Spice Cake Mix Recipes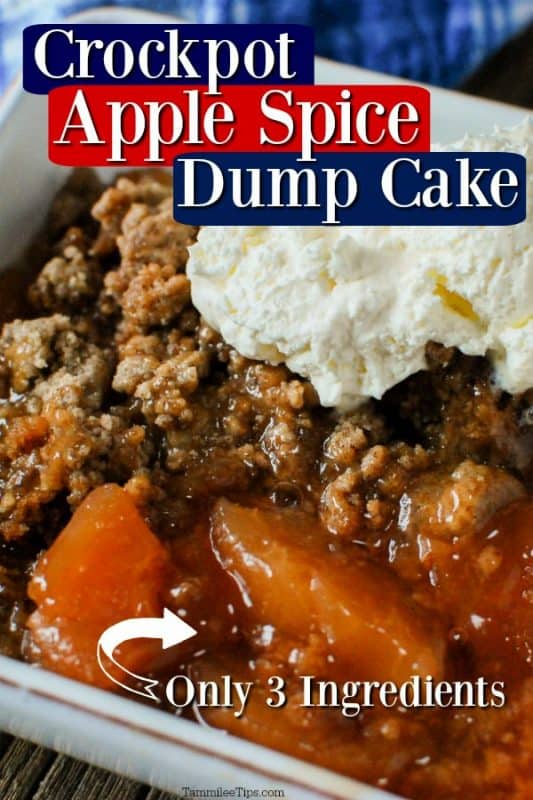 For a classic pairing, serve this spiced apple dump cake with a generous scoop of vanilla ice cream.
Red Velvet Cake Mix Recipes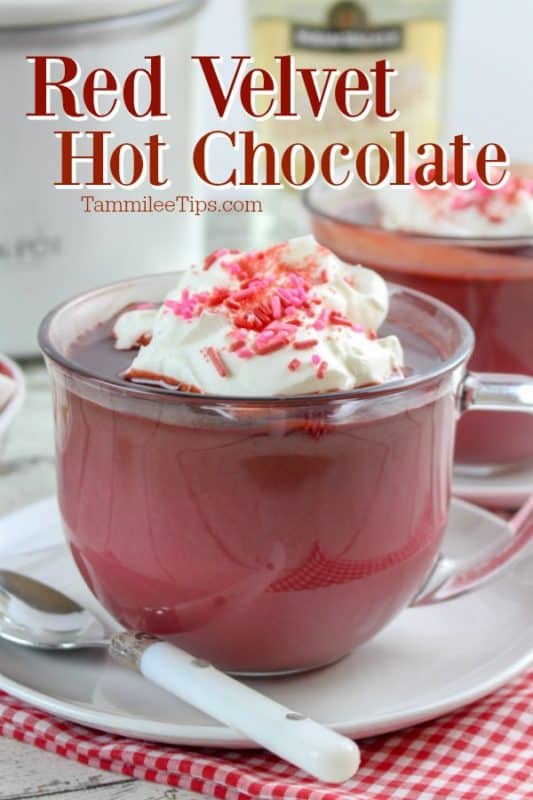 Serve this slow-cooker red velvet hot chocolate, which pairs superbly with crème de cacao for a boozy kick, to your sweetie on Valentine's Day or to yourself on a cold winter afternoon.
Angel Food Cake Mix Recipes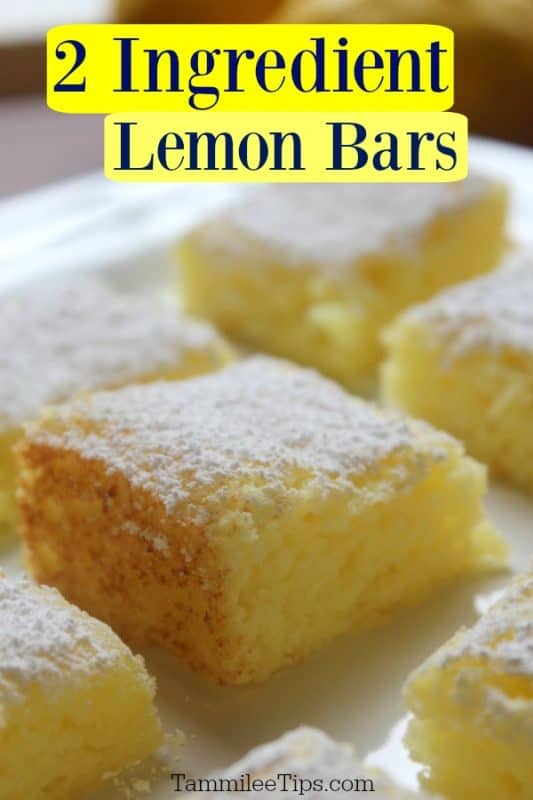 These simple two-ingredient lemon bars are among the most popular recipes we've shared.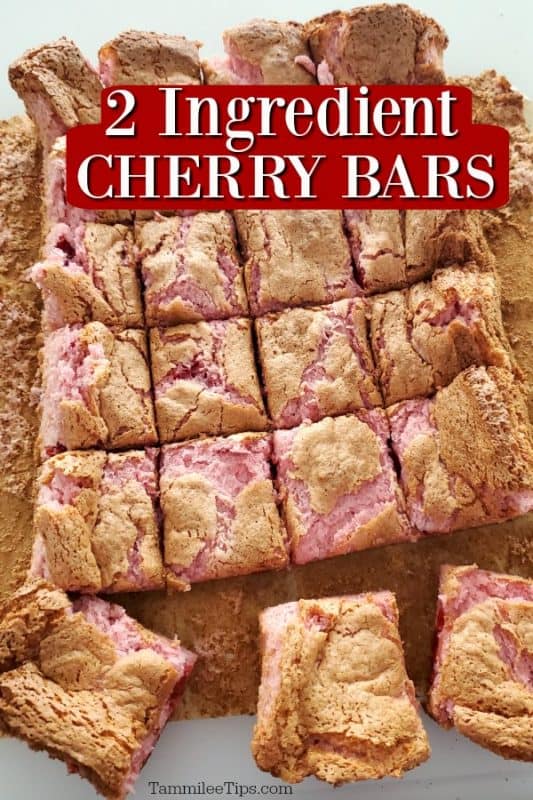 Angel food cake mix and cherry pie filling are the only ingredients in these Valentine's Day treats.
This recipe is featured in our Cherry Pie Filling Recipes collection.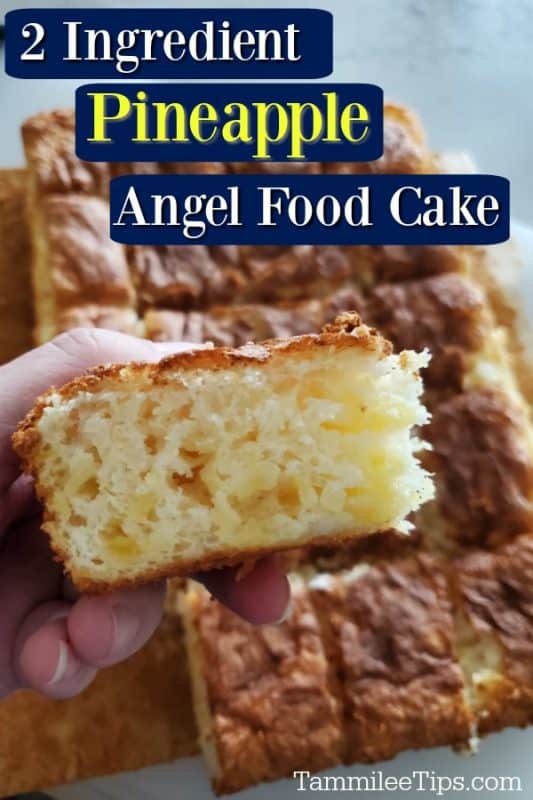 Although this two-ingredient pineapple angel food cake is delicious when served alone, you can top it with shredded coconut for a tropical twist.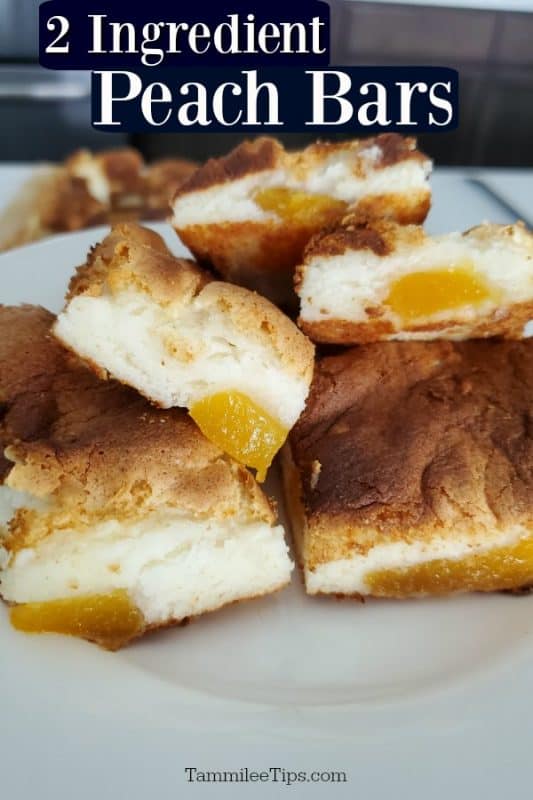 The light version of peach cobbler has never tasted so good or been so easy to prepare.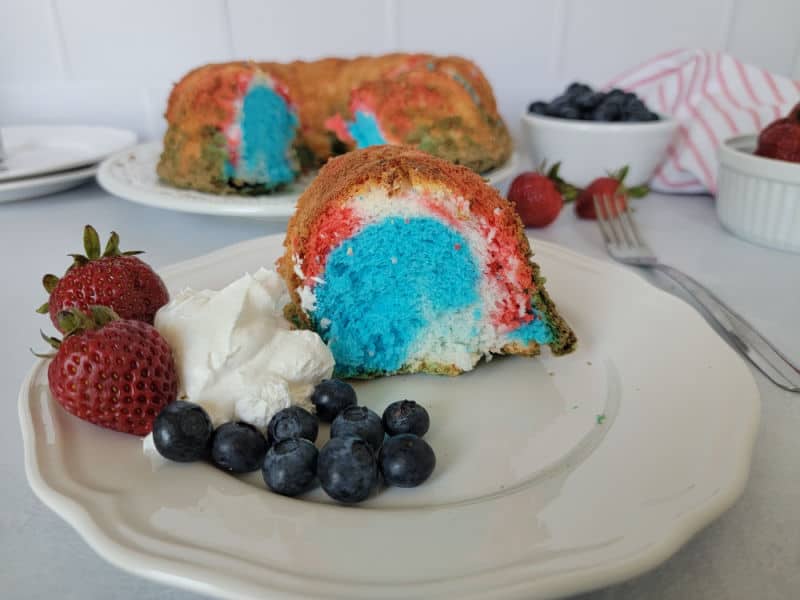 Perfect for a summer barbecue or Fourth of July celebration, this patriotic angel food cake becomes even more eye-catching when served with whipped cream, strawberries, and blueberries.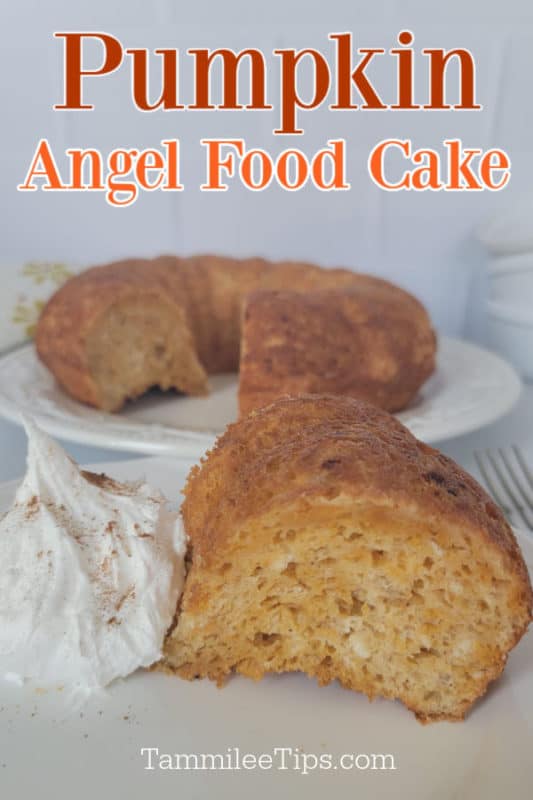 As fall nears, our home becomes a test kitchen for a rotation of apple cider and pumpkin recipes. While angel food cake is considered a lighter, healthier version of regular cake, we assure you that our Pumpkin Angel Food Cake isn't short on flavor.
Vanilla Cake Mix Recipes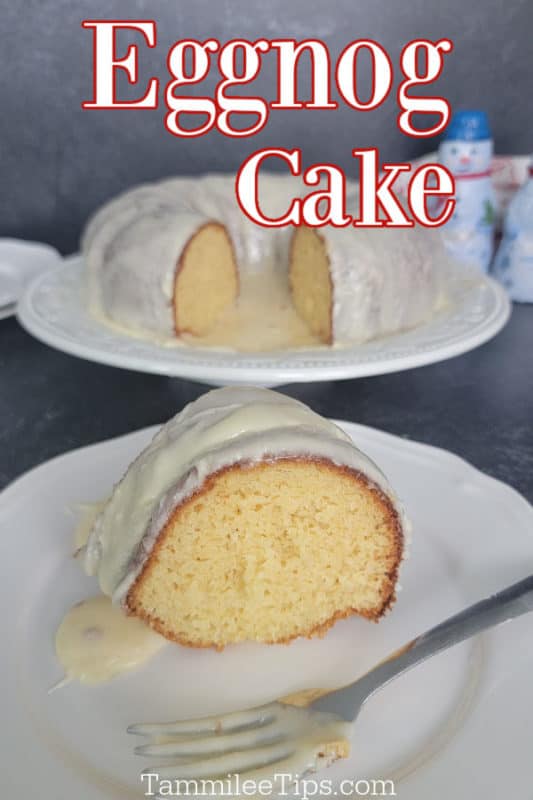 While our recipe for this eggnog donut cake uses French vanilla cake mix, feel free to use a white cake mix, yellow cake mix, or even chocolate cake mix for a chocolate eggnog cake.
Ginger adds a nice bite to this ultra-textured slow cooker strawberry vanilla crisp.
Funfetti Cake Mix Recipes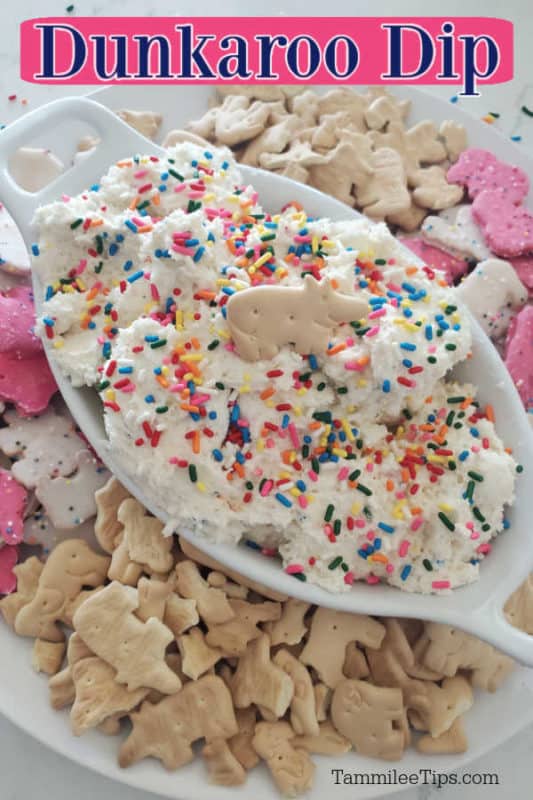 For a nostalgic take, serve this funfetti dessert dip with animal crackers or teddy bear Grahams.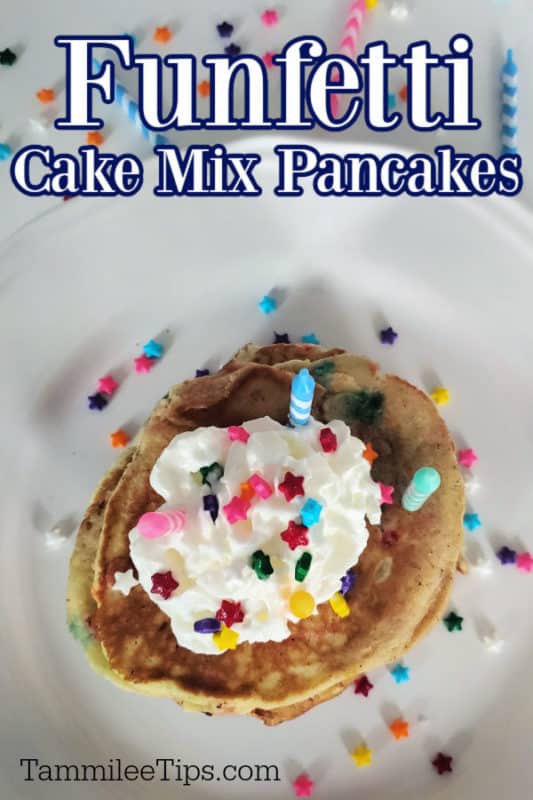 Spark joy on your birthday morning with these funfetti cake mix pancakes.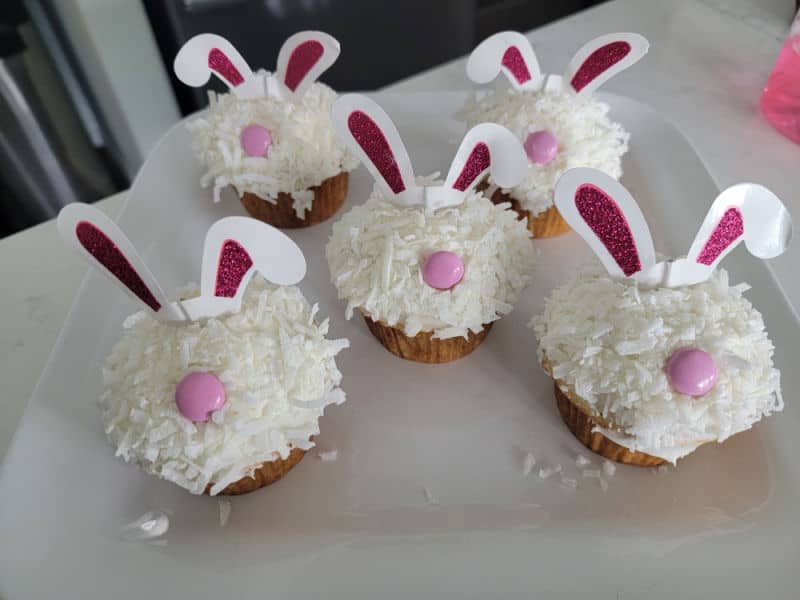 Decorated with glitter bunny ears and sweetened coconut flakes, these bunny cupcakes are all glammed up for your next Easter or spring party.
FAQs about Cake Mix
What are the ingredients in cake mix?
Ingredients vary by brand and type of cake but most cake mixes include flour, sugar, baking powder, and salt. Additional ingredients may include dried fruit, nuts, or chocolate chips.
Can you add other ingredients to cake mix?
Yes! This is one of my favorite ways to jazz up a boxed cake mix. Some of our favorite additional ingredients include nuts, chocolate chips, vanilla extract or other flavored extracts, sour cream, yogurt, and more.
Can you make cupcakes from Cake Mix?
Yes! Most cake mixes should have cupcake instructions printed on them. The baking time is less than when baking a cake. Make sure to check the cupcakes after 15-20 minutes.
How to make Box Cake Mix Better?
If you are wondering how to improve boxed cake mix don't worry we have the answer for you!
Add an extra egg. This will add extra moisture and protein plus make the cake softer.
Add milk, coffee or your favorite soda. Swap the water in the cake instructions with your favorite flavored drink.
Add instant pudding, this will give your cake a flavor boost!
Add sour cream to add more rich flavor.
Add in vanilla extract
Use melted butter instead of oil.
Add in additional ingredients (chocolate chips, fruits, nuts)
Favorite Kitchen Tools/Equipment
Teaspoon/Tablespoon/Measuring Tools
Heat resistant potholders - A couple of years ago, we had a fire scare when we didn't realize we had turned a burner on, and a cloth potholder caught fire. Thankfully we walked by the kitchen and saw the smoke and were able to get it out ourselves. Since then, we have only used these heat-resistant potholders.
Baking Sheet - We are huge fans of these baking sheets with sides. You don't have to worry; you will remove the cookies from the oven and have them slide right off.
Microwave Silicone cover - I swear by these lid covers to help prevent butter splatters when melting butter in the microwave. I have had way too many butter explosions while baking. These lid covers help keep the butter in the bowl and not on the roof of your microwave.
Parchment Paper -  I love that I can use parchment paper to help make it easier to remove the Cake Mix cookies. They also make clean-up a breeze.
Large Mixing Bowl - We are big fans of this glass batter bowl that has a handle. It makes it easy to mix ingredients and keeps the mixing bowl steady on the counter.
Cooling Rack - A cooling rack is a great way to cool the cookies down.
Bundt Cake Pan - We like this Bundt Pan since it has easy-to-grip sides on it to make it easier to remove from the oven.
Hand Mixer/Stand Mixer - You can mix this with either a hand mixer or your stand mixer.