You may be asking yourself what is a beercation, better yet what is a great beercation? Well, let me tell you that there is nothing better than taking some time off with friends, family, or your significant other and enjoying great microbrews! Great food and attractions fill up the rest of your time making for a great and memorable beercation, one that you and your posse of beer connoisseurs will talk about for years to come!  I am excited to share with you some of the epic Grand Rapids Breweries you do not want to miss visiting!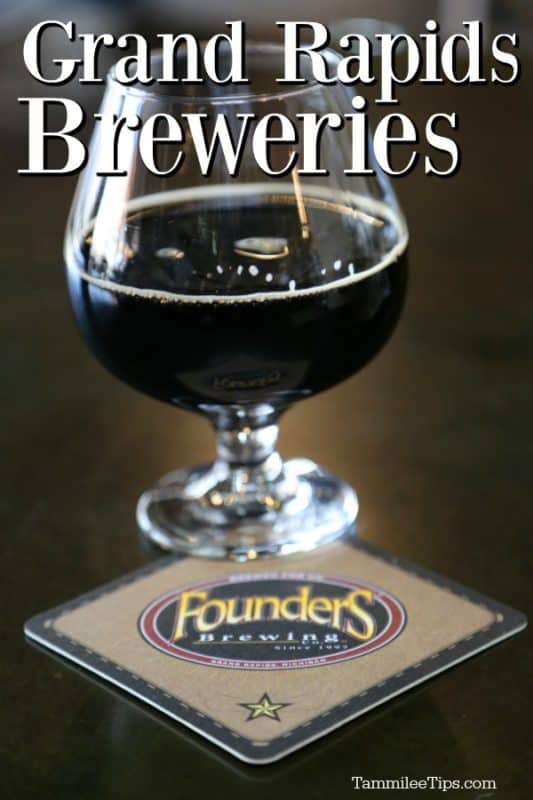 Epic Grand Rapids Breweries
Grand Rapids Michigan is a beercation destination! Any serious microbrew lover will instantly recognize Founders Brewing Company and know of the famous KBS that put them on the map. Rightfully so, I was lucky enough to be at the brewery and taste this barrel-aged stout that is so beautifully balanced.
Be warned though, it is so sought after that it can sell out within days of release! People from around the world come here for a chance to have this beer! It would be sad to miss out on KBS but they also offer other several great beers to get you through the rest of the year. Founders brewpub has a great atmosphere, good food, and lots of great beers. Founders has tried to keep up with demand, even saying if you have any bourbon barrels they can buy, they are interested!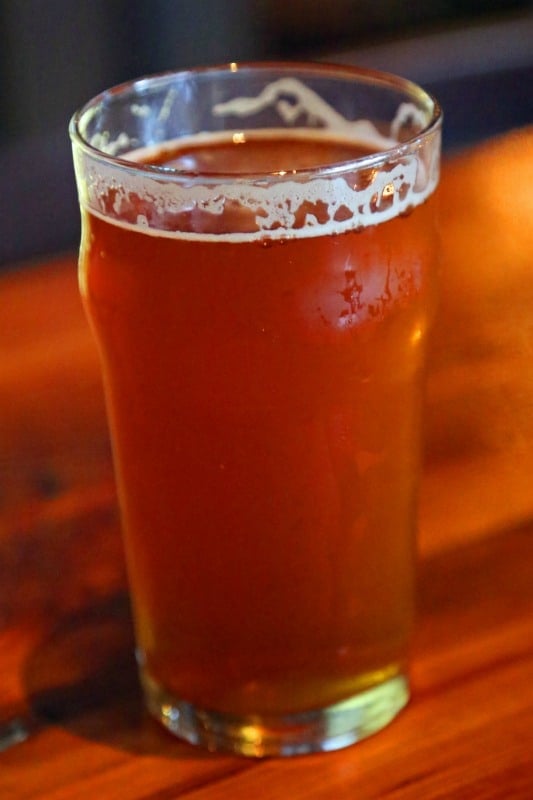 Grand Rapids Brewing Company
Our first stop in Grand Rapids was the Grand Rapids Brewing Company. I heard they had tasty beer and something I was dying to try, beer tiramisu! We had to try a few beers and dinner before ordering what I was eagerly anticipating. Wow did it live up to my expectations! My taste buds rejoiced, thanking me for this treat!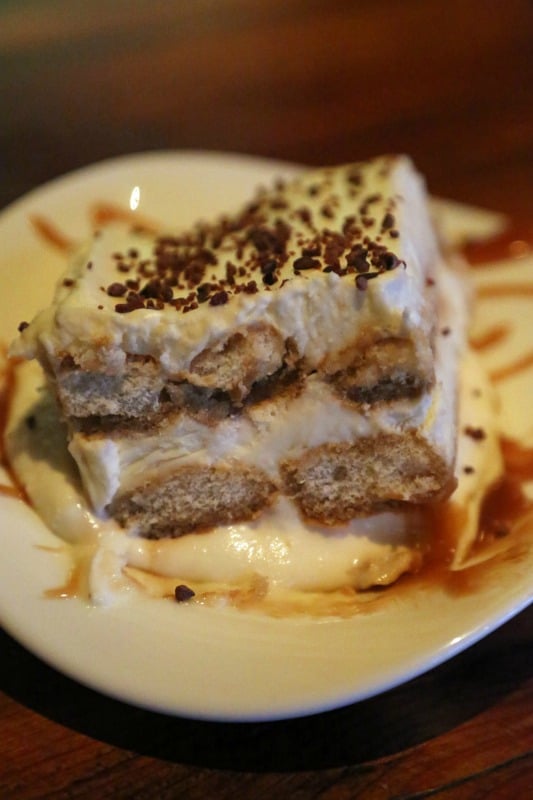 We then went around the block to Hopcat. The entrance just called me in! We noticed the menu had several fun names including crack fries and beer right meow. My kind of place!
Of course, I had to ask the server if the crack fries lived up to their name. I got the most emphatic yes!!! I was told that it was not an option to not order them. I had just eaten but thought I would give them a try with my beer right meow.
Now you know something is good when you are full and all of a sudden you see half a plate left thinking these fries really are crack! We laughed about it and grabbed another fry.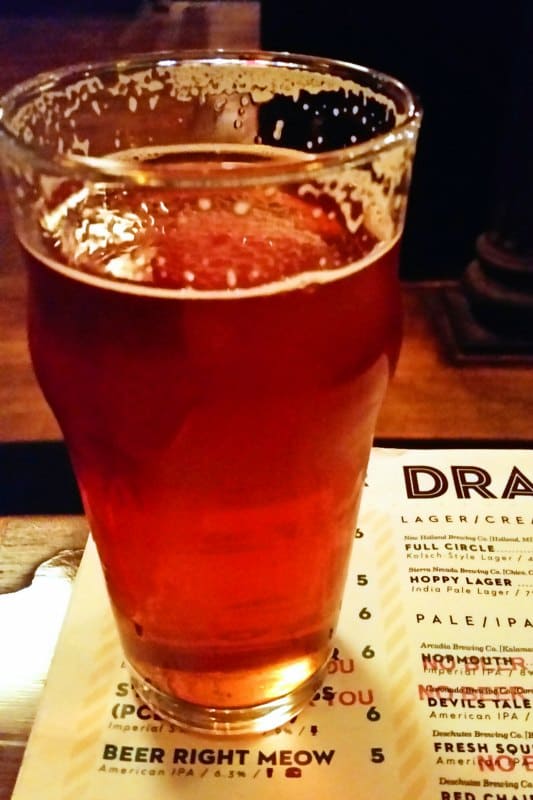 Oddside Ales
We got up the next morning and headed to Grand Haven. I really wanted to go see the lighthouse at Grand Haven but the funny thing is everywhere I went in Grand Rapids all I kept hearing about was this new microbrew named Oddside Ales. Wow was I impressed!
Who thought of mixes like the Firefly with its perfect blend of papaya and habaneros or the Beanflicker with its Blonde Coffee. All I can say is that it makes a great stop after checking out the lighthouse!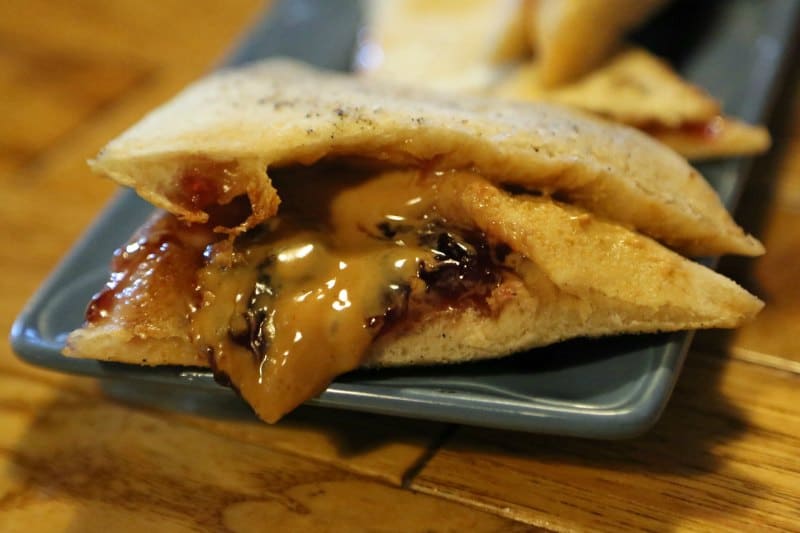 Mitten Brewing
We got back to Grand Rapids and really wanted to check out Mitten Brewing. We knew it would be a hit with its baseball theme and the crazy menu also! How could we resist the PB&J calzone!
I was told by our server that I was not leaving without trying the Westerdog pizza! So the Westerdog is a hot dog on a pizza and actually had me wanting more. Who knew hotdogs on pizza with great beer is a home run!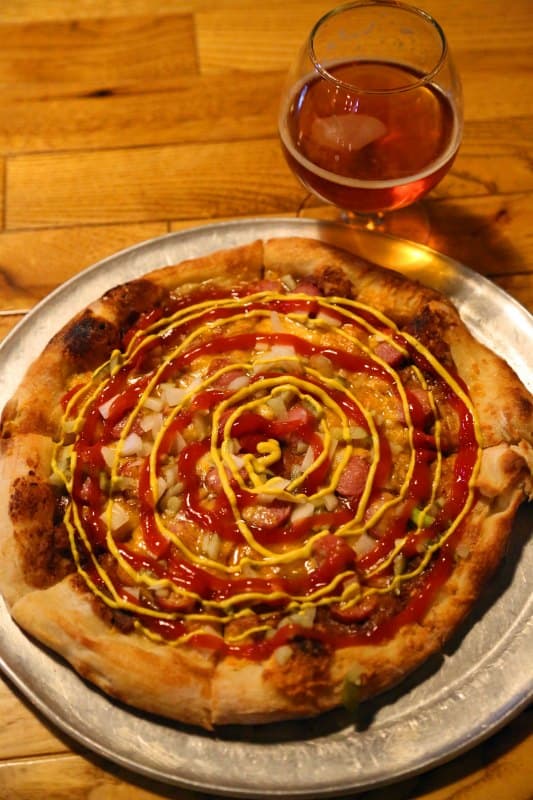 Our last day in Grand Rapids came around too fast but luckily we had all day before our flight home. Tammilee had something special set up for me and little did I know that I was scheduled for the first pedicure of my life. Did I mention it was a beer pedicure!
That's right, the JW Marriott in Grand Rapids has a beer pedicure treatment and I would recommend this to anyone. There is something about soaking your feet in beer while sipping on one at the same time. My toes came home all sparkling after this treatment!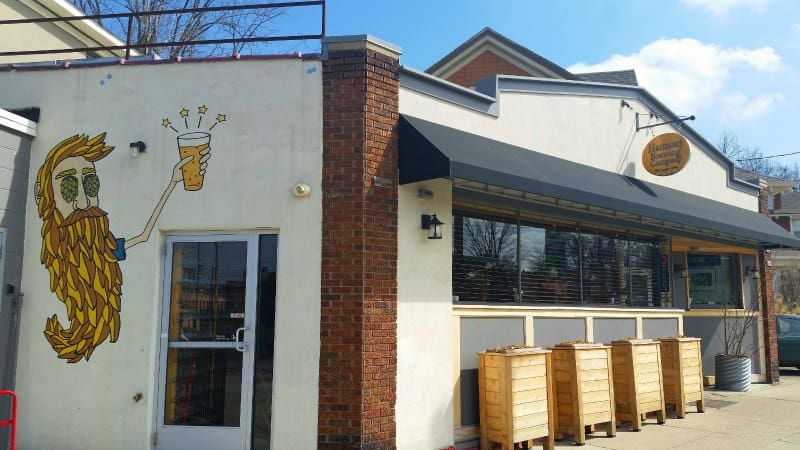 Harmony Brewing
We had enough time to check out Harmony Brewing before heading to the Airport. How can one resist stopping at a brewery when the outside has a man with a hops beard!
Bells Brewing
Luckily there was one last stop. After dropping off the rental car and checking into our flight. Bells Brewing has an airport location right before going through security. I sat back, enjoyed one last cold beer before heading home. Thank you Grand Rapids for a great Beercation!
Additional Grand Rapids Travel Articles
Epic Things to do in Grand Rapids
Gerald Ford Presidential Museum
Check out all of our Grand Rapids Travel Guides
We partnered with Experience Grand Rapids to help facilitate our trip. All opinions expressed are our own.