Reno is surrounded by endless outdoor recreational opportunities. The number of outdoor stores proves it with Cabela's, REI, Scheels as well as several other smaller stores in the area. It really makes sense when you think about the fact that there are both summer and winter recreation as well as iconic destinations to explore.
We decided to dedicate a full day towards outdoor adventures on our recent trip to Reno. We started off our day at Scheels which is the largest outdoor sporting goods store in America! It did not disappoint either. It had both freshwater and saltwater tanks loaded with fish to stare at well as a Ferris wheel inside the store! Did I mention they have just about everything you could need before heading out? We grabbed a couple of things and we were off.
A Great Day Outdoors Around Reno Nevada!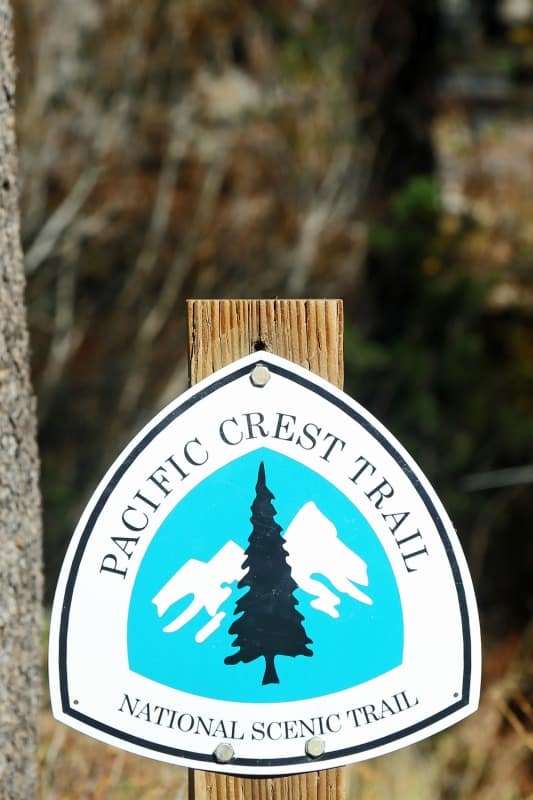 Pacific Crest Trail
I have always wanted to hike the Pacific Crest Trail (PCT) and today was the day I was going to step foot on it! We found ourselves headed out of Reno headed towards Truckee, California. We passed Truckee after about an hour drive and we only needed to drive a few more miles before pulling off at the trailhead. I was dancing with excitement as we stopped at the trailhead! I quickly grabbed my camera and backpack and we were off. The first picture? The PCT sign! I now have proof I have been there!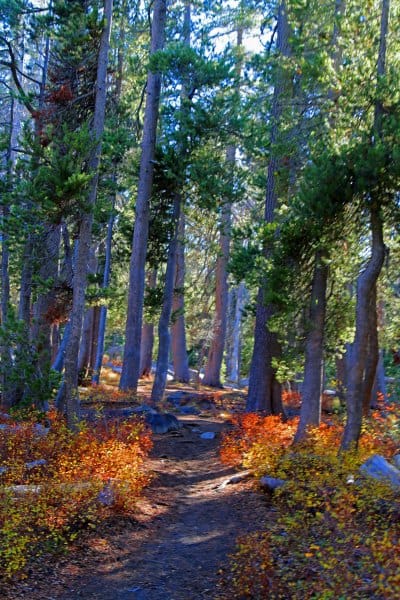 We spent a couple of hours on an out and back trip soaking up the sun, the fall colors, trees, and watching the wildlife. We read several interpretative panels and just had a great time! We had other plans for the day so it was time to head back to the trailhead to continue our adventure!
We got back to the car and headed back to Truckee California. We made a pit stop at Tahoe Mountain Brewing Company and had a beer to celebrate our first hike on the PCT! We got back in the car and headed south to Lake Tahoe! We stopped at Sand Harbor State Park and took a small hike on the boardwalk. This is a beautiful hike and fantastic views of the lake!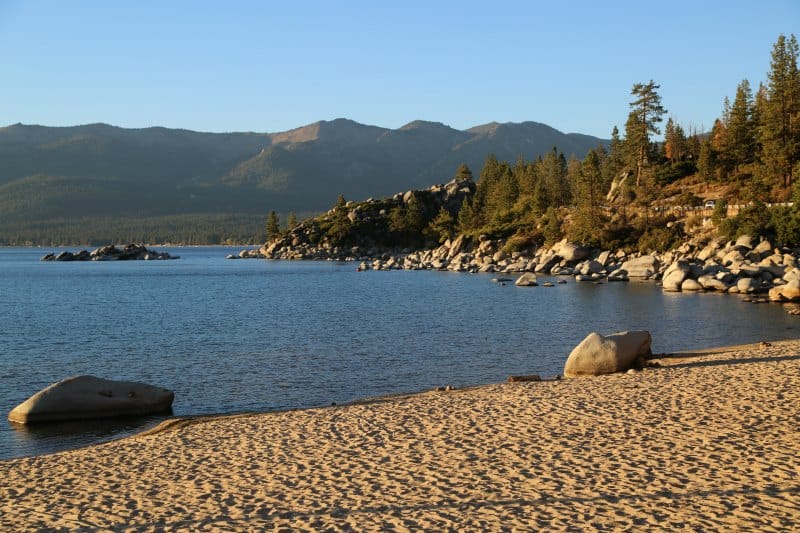 We had a great day hiking the area and now wanted to set ourselves up for a great sunset picture. We parked at the boat launch area of the park and found the perfect location! How could you ask for a better day!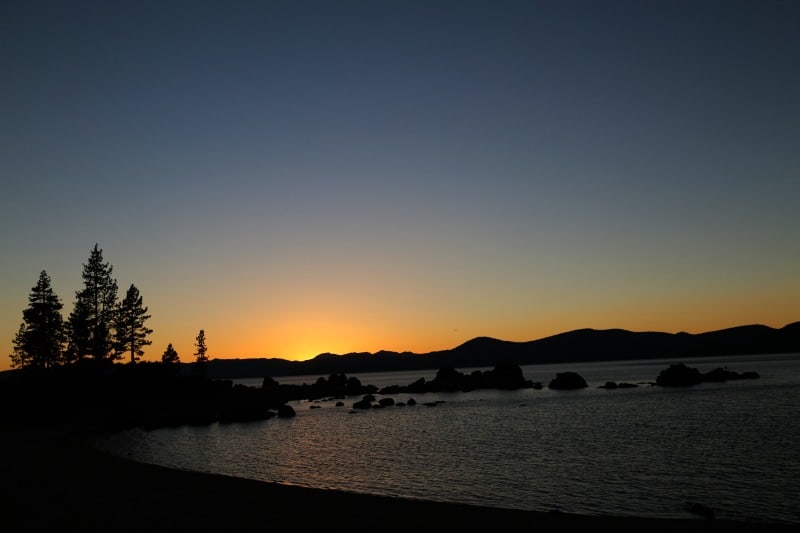 It was an amazing sunset and was surprised to be one of only a few people witnessing this event! We sat at the end of the boat launch as the sun disappeared behind the mountains. We were awestruck by the amazing color from the sun and felt like we had witnessed something special!
As the sky turned dark we gathered our stuff and headed back towards Reno. It was a pretty quiet ride back with the occasional comment on how perfect of a day we just had and I can't believe we didn't see more people today. We got back to our hotel as was quickly asleep with dreams of sunsets running through our minds.
Great Reno Travel Resources
Reno Breweries you do not want to miss
Reno Hot Air Balloon Festival Guide
Check out all of our Nevada Travel Guides