Here is a super easy Homemade Fire Starter that you can make.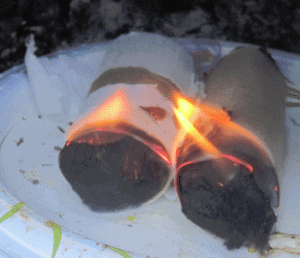 Home Made Fire Starter
I saw this on Pinterest and had to give it a try. John was a bit confused when he saw my pile of dryer lint and toilet paper rolls. When I told him it was a Pinterest idea he just shook his head and shrugged.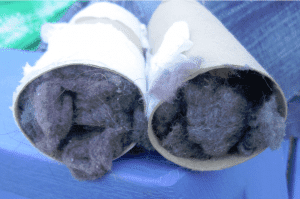 To make the fire starters I stuffed dryer lint into the toilet paper rolls. I think I may have stuffed them a bit too much and not allowed enough oxygen to get into the rolls.
One thing for sure my Mom was right about making sure that I clean dryer lint out of the dryer. The dryer lint caught fire so quickly and kept the flame.
Additional Camping Resources
What not to do while camping in Maui