These 60+ fun life quotes are inspiring, motivating and a lot of fun! Perfect for Instagram quotes, Facebook updates, life projects, journaling and so much more!
These motivating quotes are a great way to share inspiration and be inspired! There is nothing better than an inspirational quote to lift your spirits and make you smile.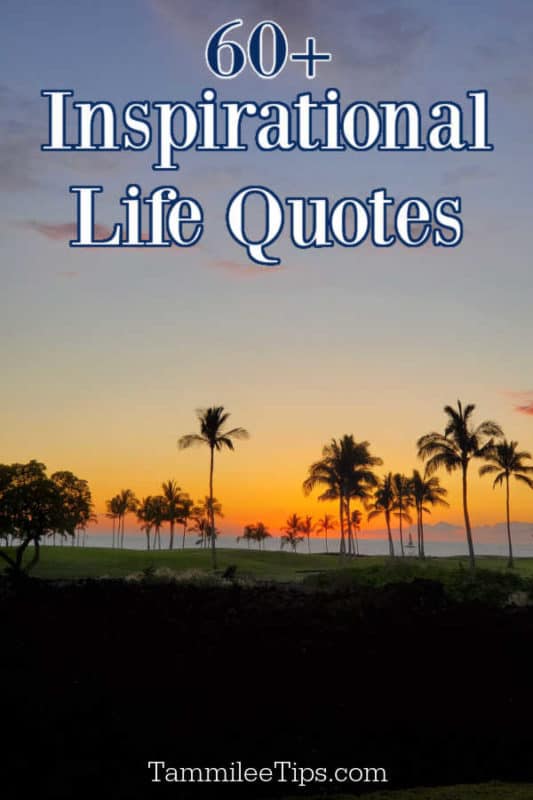 Life Quotes
"Life is either a daring adventure or nothing at all."
― Helen Keller
"Don't cry because it's over, smile because it happened."
― Dr. Seuss
"You've gotta dance like there's nobody watching,
Love like you'll never be hurt,
Sing like there's nobody listening,
And live like it's heaven on earth."
― William W. Purkey
My mission in life is not merely to survive, but to thrive; and to do so with some passion, some compassion, some humor, and some style.
-Maya Angelou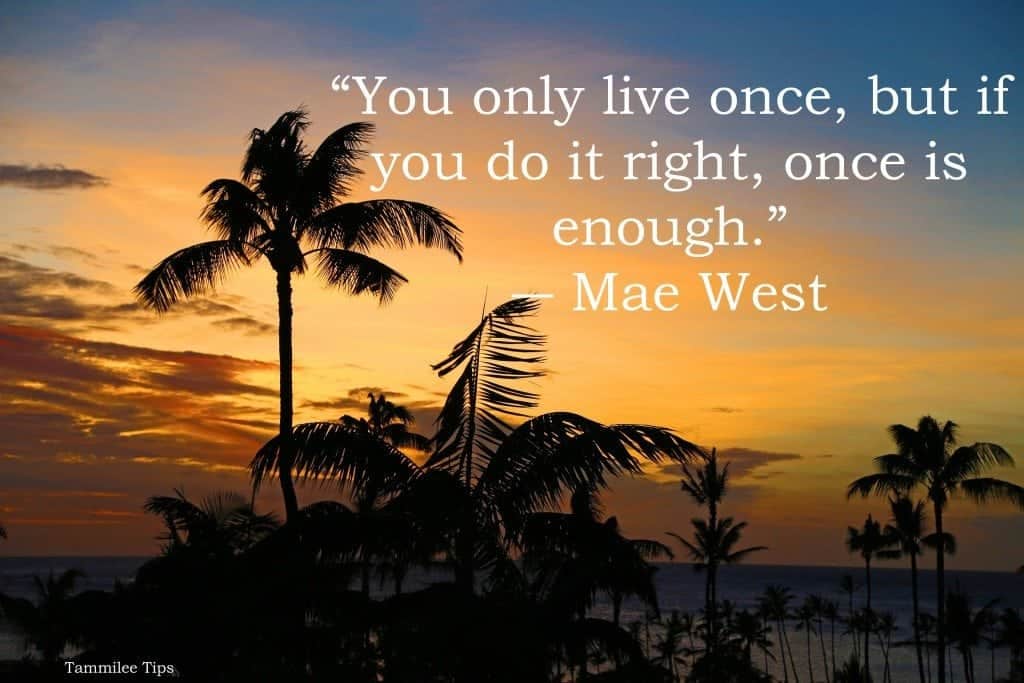 "You only live once, but if you do it right, once is enough."
― Mae West
"A man who dares to waste one hour of time has not discovered the value of life."
― Charles Darwin
"One of my main regrets in life is giving considerable thought to inconsiderate people."
― Jarod Kintz
If life were predictable it would cease to be life, and be without flavor.
-Eleanor Roosevelt
"Love yourself first and everything else falls into line. You really have to love yourself to get anything done in this world."
— Lucille Ball
"It is not the length of life, but the depth."
― Ralph Waldo Emerson
"You live but once; you might as well be amusing."
― Coco Chanel
"Life has become immeasurably better since I have been forced to stop taking it seriously."
― Hunter S. Thompson
"Nothing in life is to be feared, it is only to be understood. Now is the time to understand more, so that we may fear less."
― Marie Curie
"After all, tomorrow is another day!"
― Margaret Mitchell
"The most important thing in life is to learn how to give out love, and to let it come in."
- Morrie Schwartz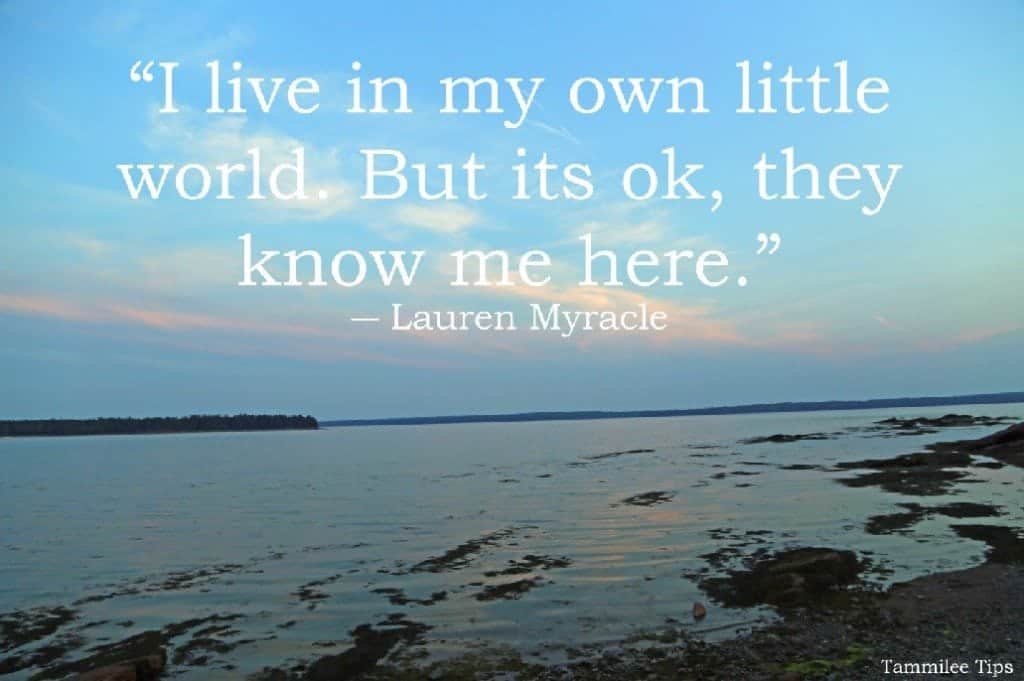 Short Quotes about Life
"We cannot change the cards we are dealt, just how we play the hand.""I live in my own little world. But its ok, they know me here."
― Lauren Myracle
― Randy Pausch
"I love you not because of who you are, but because of who I am when I am with you."
— Roy Croft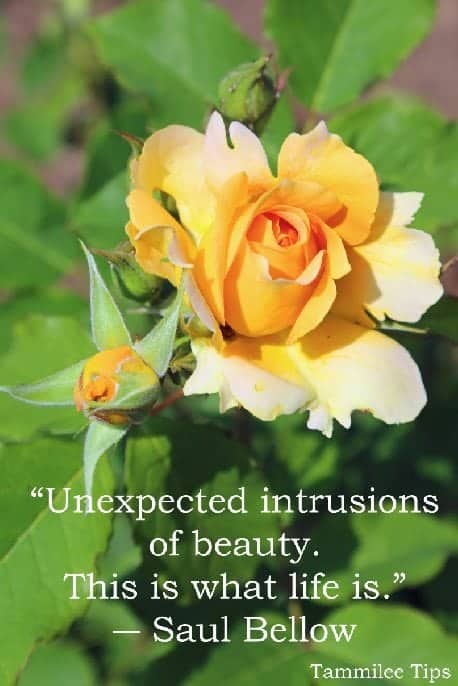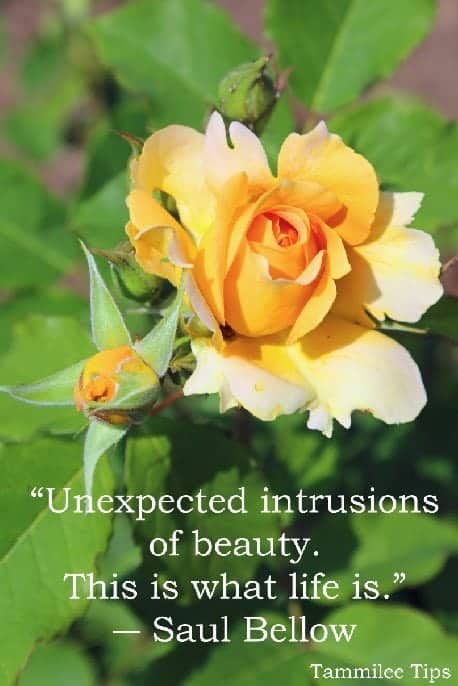 "Unexpected intrusions of beauty. This is what life is."
― Saul Bellow
"There's no such thing as ruining your life. Life's a pretty resilient thing, it turns out."
― Sophie Kinsella
"I can choose either to be a victim of the world or an adventurer in search of treasure. It's all a question of how I view my life."
― Paulo Coelho
"I think I've discovered the secret of life -- you just hang around until you get used to it."
― Charles M. Schulz
"How would your life be different if…You stopped making negative judgmental assumptions about people you encounter? Let today be the day…You look for the good in everyone you meet and respect their journey."
― Steve Maraboli
"We are shaped and fashioned by what we love."
— Johann Wolfgang von Goethe
"Face your life, its pain, its pleasure, leave no path untaken."
― Neil Gaiman
"Your task is not to seek for love, but merely to seek and find all the barriers within yourself that you have built against it."
— Rumi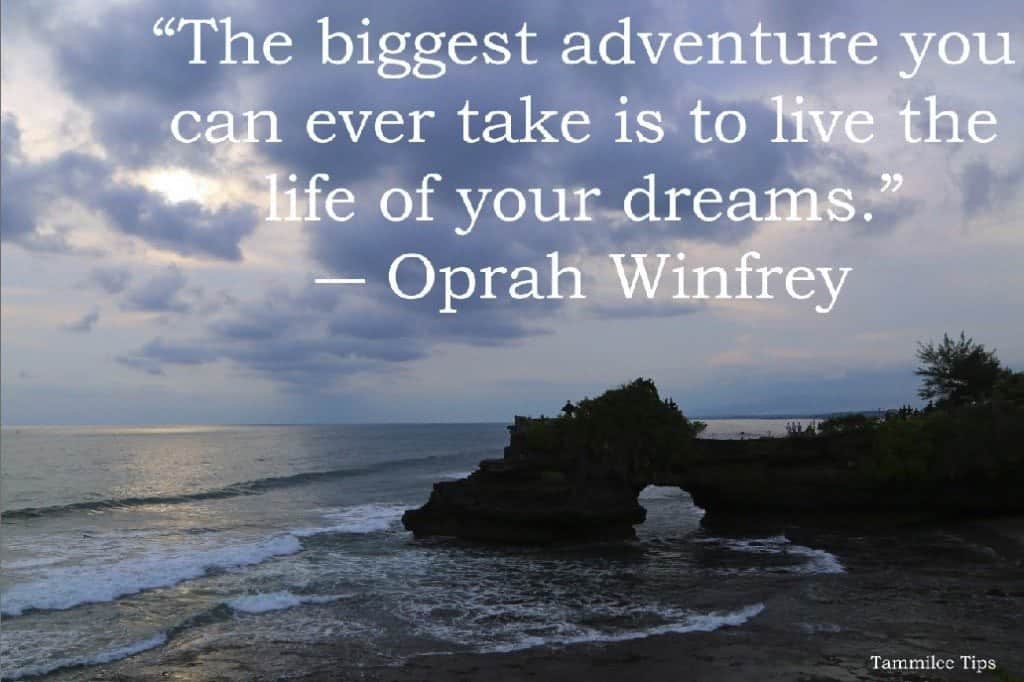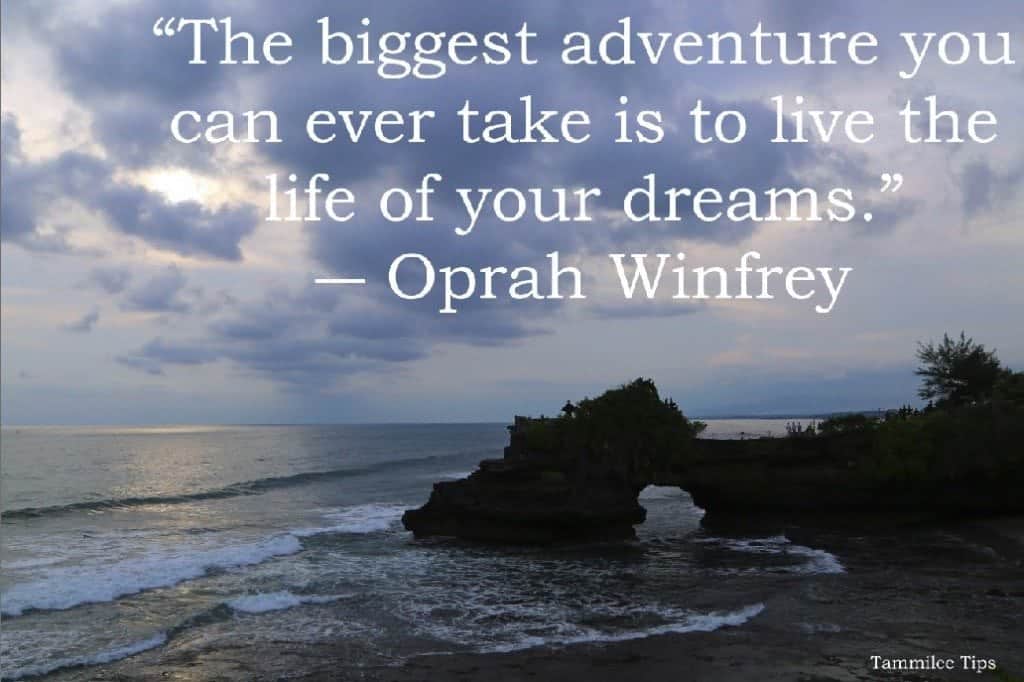 Funny quotes about life
"The biggest adventure you can ever take is to live the life of your dreams."
― Oprah Winfrey
"Pull up a chair. Take a taste. Come join us. Life is so endlessly delicious."
― Ruth Reichl
"I think prime numbers are like life. They are very logical but you could never work out the rules, even if you spent all your time thinking about them"
― Mark Haddon
"I live my life in widening circles that reach out across the world."
― Rainer Maria Rilke
"Accept what life offers you and try to drink from every cup. All wines should be tasted; some should only be sipped, but with others, drink the whole bottle."
― Paulo Coelho
"At the touch of love everyone becomes a poet."
— Plato
"Every man's life ends the same way. It is only the details of how he lived and how he died that distinguish one man from another."
― Ernest Hemingway
"Life is not a problem to be solved, but a reality to be experienced."
― Søren Kierkegaard
"Life is worth living as long as there's a laugh in it."
― L.M. Montgomery
"Life is too short, or too long, for me to allow myself the luxury of living it so badly."
― Paulo Coelho
"It's better to burn out than to fade away."
― Neil Young
"The best and most beautiful things in this world cannot be seen or even heard, but must be felt with the heart."
— Helen Keller
"The aim of life is to live, and to live means to be aware, joyously, drunkenly, serenely, divinely aware."
― Henry Miller
"Who says life is fair, where is that written?"
― William Goldman
"I don't live in either my past or my future. I'm interested only in the present. If you can concentrate always on the present, you'll be a happy man. Life will be a party for you, a grand festival, because life is the moment we're living now."
― Paulo Coelho
"Man is condemned to be free; because once thrown into the world, he is responsible for everything he does.
It is up to you to give [life] a meaning."
― Jean-Paul Sartre
"Do not take life too seriously. You will never get out of it alive."
― Elbert Hubbard
"Keep love in your heart. A life without it is like a sunless garden when the flowers are dead."
— Oscar Wilde
"As soon as you trust yourself, you will know how to live."
― Johann Wolfgang von Goethe
"The world is a tragedy to those who feel, but a comedy to those who think."
― Horace Walpole
"Oh the places you'll go! There is fun to be done! There are points to be scored.
There are games to be won.
And the magical things you can do with that ball will make you the winning-est winner of all."
― Dr. Seuss
"The best things in life make you sweaty."
― Edgar Allan Poe
"When you can live forever what do you live for?"
― Stephenie Meyer
"But how could you live and have no story to tell?"
― Fyodor Dostoyevsky
"I have decided to stick with love. Hate is too great a burden to bear."
— Martin Luther King, Jr.
"The two most important days in your life are the day you are born and the day you find out why."
― Mark Twain
"Your time is limited, so don't waste it living someone else's life."
― Steve Jobs
"Life's as kind as you let it be."
― Charles Bukowski
"Believe that life is worth living and your belief will help create the fact."
– William James
"Find ecstasy in life; the mere sense of living is joy enough."
— Emily Dickinson
"There is only one happiness in this life, to love and be loved."
– George Sand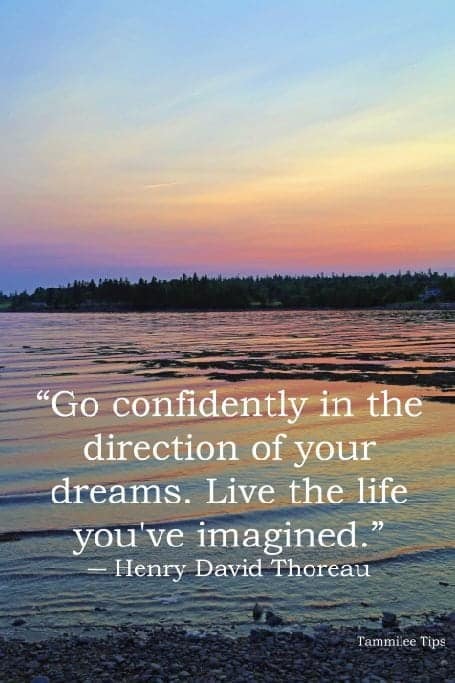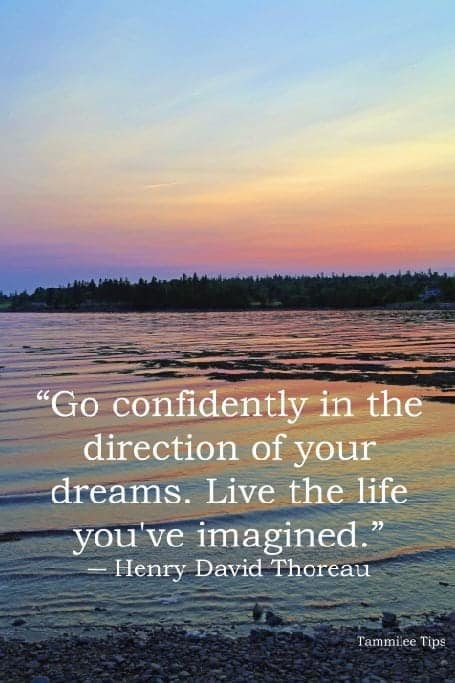 Inspirational Quotes on Life
"Life was meant to be lived, and curiosity must be kept alive. One must never, for whatever reason, turn his back on life.""Go confidently in the direction of your dreams. Live the life you've imagined."
― Henry David Thoreau
― Eleanor Roosevelt
"You were given life; it is your duty (and also your entitlement as a human being) to find something beautiful within life, no matter how slight."
― Elizabeth Gilbert
"Life isn't about waiting for the storm to pass...It's about learning to dance in the rain."
― Vivian Greene
"Because of your smile, you make life more beautiful."
– Thich Nhat Hanh
"Don't be too timid and squeamish about your actions. All life is an experiment. The more experiments you make the better."
― Ralph Waldo Emerson
"Happiness is not a goal...it's a by-product of a life well lived."
― Eleanor Roosevelt
"The biggest adventure you can take is to live the life of your dreams."
– Oprah Winfrey
"At the end of the day, let there be no excuses, no explanations, no regrets."
― Steve Maraboli
"Folks are usually about as happy as they make their minds up to be."
― Abraham Lincoln
"When one door of happiness closes, another opens; but often we look so long at the closed door that we do not see the one which has been opened for us."
– Helen Keller
"Life is like riding a bicycle. To keep your balance, you must keep moving."
― Albert Einstein
"Life isn't about finding yourself. Life is about creating yourself."
– George Bernard Shaw
Enjoy Life!!!!
Dream as if you'll live forever, live as if you'll die today.
Doing what you like is freedom. Liking what you do is happiness.
Be happy with what you have. Be excited about what you want.
Life is a journey, and if you fall in love with the journey, you will be in love forever.
I've learned that people will forget what you said, people will forget what you did, but people will never forget how you made them feel.
Much of the stress that people feel doesn't come from having too much to do. It comes from not finishing what they've started.
We forge the chains we wear in life.
If you look to others for fulfillment, you will never be fulfilled. If your happiness depends on money, you will never be happy with yourself. Be content with what you have; rejoice in the way things are. When you realize there is nothing lacking, the world
belongs to you.
Everything is a gift of the universe--even joy, anger, jealously, frustration, or separateness. Everything is perfect either for our growth or our enjoyment.
There is no such thing as a problem without a gift for you in its hands. You seek problems because you need their gifts.
If you want to be happy, set a goal that commands your thoughts, liberates your energy, and inspires your hopes.
Tension is who you think you should be, relaxation is who you are.
For me it is sufficient to have a corner by my hearth, a book, and a friend, and a nap undisturbed by creditors or grief.
You cannot judge what should bring others joy, and others cannot judge what should bring you joy.
The art of living lies less in eliminating our troubles than growing with them.
Our capacity to draw happiness from aesthetic objects or material goods in fact seems critically dependent on our first satisfying a more important range of emotional or psychological needs, among them the need for understanding, for love, expression and respect.
If you start to think the problem is 'out there,' stop yourself. That thought is the problem.
Happiness cannot be traveled to, owned, earned, worn or consumed. Happiness is the spiritual experience of living every minute with love, grace, and gratitude.
Happiness is not a station you arrive at, but a manner of traveling.
Security is when everything is settled, when nothing can happen to you; security is the denial of life.
Focus on the journey, not the destination. Joy is found not in finishing an activity but in doing it.
Thousands of candles can be lit from a single candle, and the life of the candle will not be shortened. Happiness never decreases by being shared.
The best remedy for those who are afraid, lonely or unhappy is to go outside, somewhere where they can be quiet, alone with the heavens, nature and God. As long as this exists, and it certainly always will, then there will be comfort for every sorrow, whatever the circumstances may be.
In our lives, change is unavoidable, loss is unavoidable. In the adaptability and ease with which we experience change, lies our happiness and freedom.
Live with intention. Walk to the edge. Listen hard. Practice wellness. Play with abandon. Laugh. Choose with no regret. Do what you love. Live as if this is all there is.
You never regret being kind.
They who can give up essential liberty to obtain a little temporary safety, deserve neither liberty nor safety.
Forgiveness does not change the past, but it does enlarge the future.
The secret of health for both mind and body is not to mourn for the past, worry about the future, or anticipate troubles, but to live in the present moment wisely and earnestly.
True happiness is not attained through self-gratification, but through fidelity to a worthy purpose.
Money is neither my god nor my devil. It is a form of energy that tends to make us more of who we already are, whether it's greedy or loving.
The need for forgiveness is an illusion. There is nothing to forgive.
Blessed are those who can give without remembering and take without forgetting.
Reflect upon you present blessings, of which every man has many--not on your past misfortunes, of which all men have some.
Even a happy life cannot be without a measure of darkness, and the word happy would lose its meaning if it were not balanced by sadness. It is far better to take things as they come along with patience and equanimity.
He who lives in harmony with himself lives in harmony with the universe.
If you want others to be happy, practice compassion. If you want to be happy, practice compassion.
When one door of happiness closes, another opens, but often we look so long at the closed door that we do not see the one that has been opened for us.
Happiness is not having what you want. It is appreciating what you have.
True happiness...arises, in the first place, from the enjoyment of one's self.
Happiness is that state of consciousness which proceeds from the achievement of one's values.
Most of us are just about as happy as we make up our minds to be.
Success is getting what you want. Happiness is wanting what you get.
We can have peace if we let go of wanting to change the past and wanting to control the future.
We make a living by what we get, we make a life by what we give.
Money doesn't bring happiness and creativity. Your creativity and happiness brings money.
Happiness is the experience of loving life. Being happy is being in love with that momentary experience. And love is looking at someone or even something and seeing the absolute best in him/her or it. Love is happiness with what you see. So love and
happiness really are the same thing...just expressed differently.
Everything that irritates us about others can lead us to an understanding of ourselves.
God, grant me the serenity to accept the things I cannot change, the courage to change the things I can, and the wisdom to know the difference.
I am not bound to win, I am bound to be true. I am not bound to succeed, but I am bound to live up to the light I have.
We also have Disney Love Quotes that are great for Instagram and social shares! Love Quotes and Travel Quotes to help make your social shares and messages a little bit easier!
Check out these great Little Mermaid Quotes