You all know I love an easy recipe!
This Honey Glazed Pecan Recipe is super easy and super yummy!
I wanted to make a snack that John could take to work that had a bit of spice and a bit of sweet without being over powering.
I also wanted something that was easy to take with him while he is in the park. I keep reading how great nuts are for you so I decided to make Honey Glazed Pecans.
If you like a bit of sweet and a bit of spice this is the perfect recipe for you!
If you are not a fan of spice you can easily leave out the red pepper.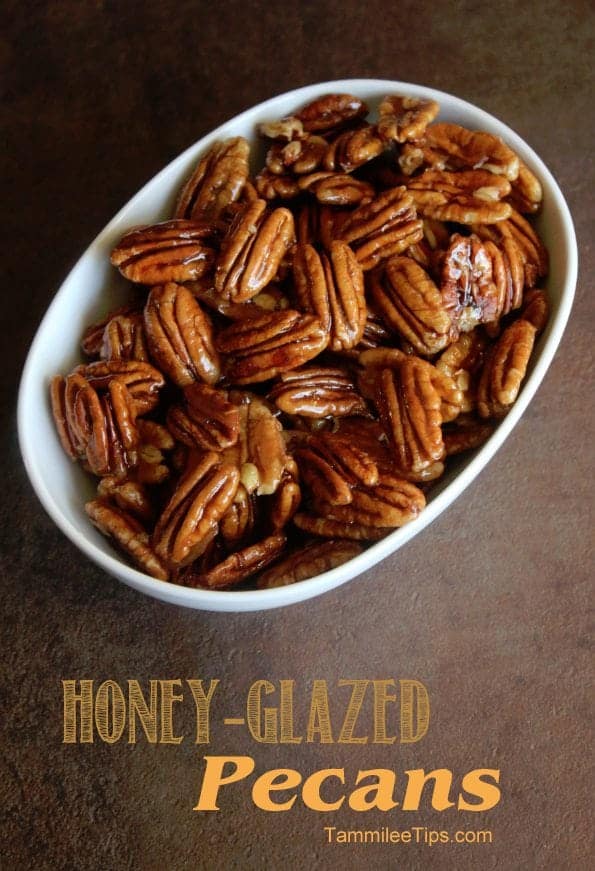 Are you ready for a super easy, super yummy recipe!!!
Honey Glazed Pecans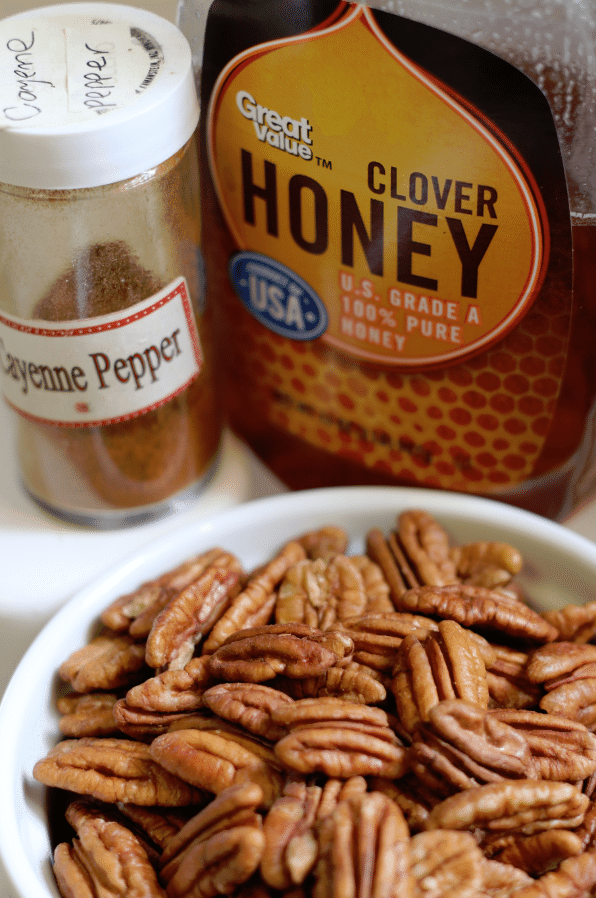 Ingredients
2 cups pecans
1/4 cup honey
dash of ground red pepper
Directions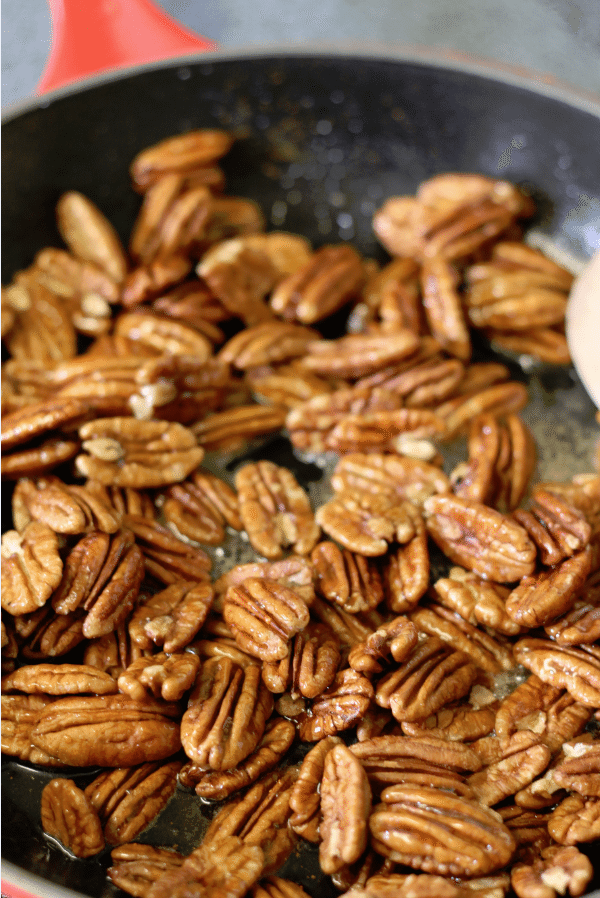 1. Cook pecans, honey and pepper in a skillet on med-high heat for 4 minutes, until they simmer and are well coated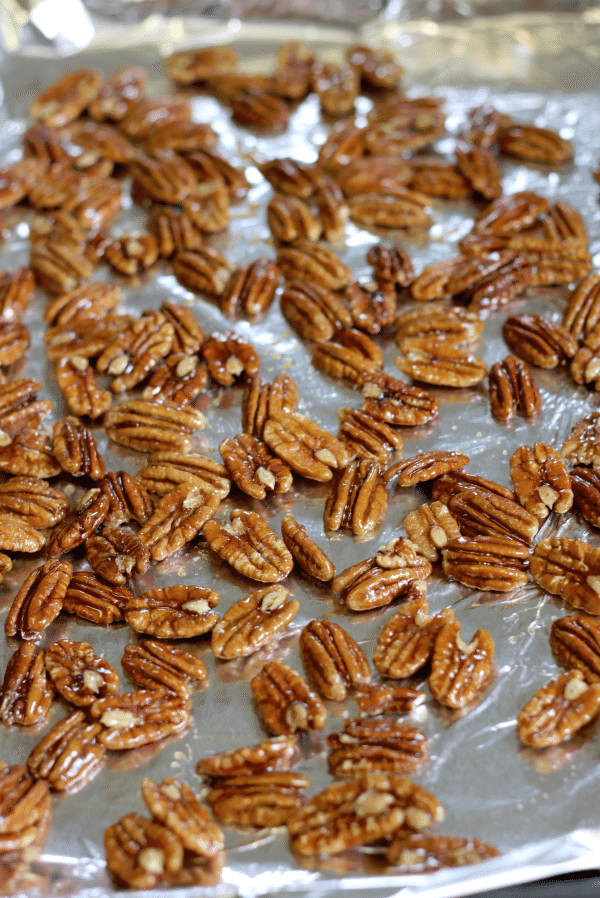 2. Spread onto a greased baking sheet, separate with a fork, cool completely
3. ENJOY
That's all it takes to make these super easy Honey Glazed Pecans!
Do you love recipes? Check out our copy cat recipes, dessert recipes, and our Crock Pot Recipes.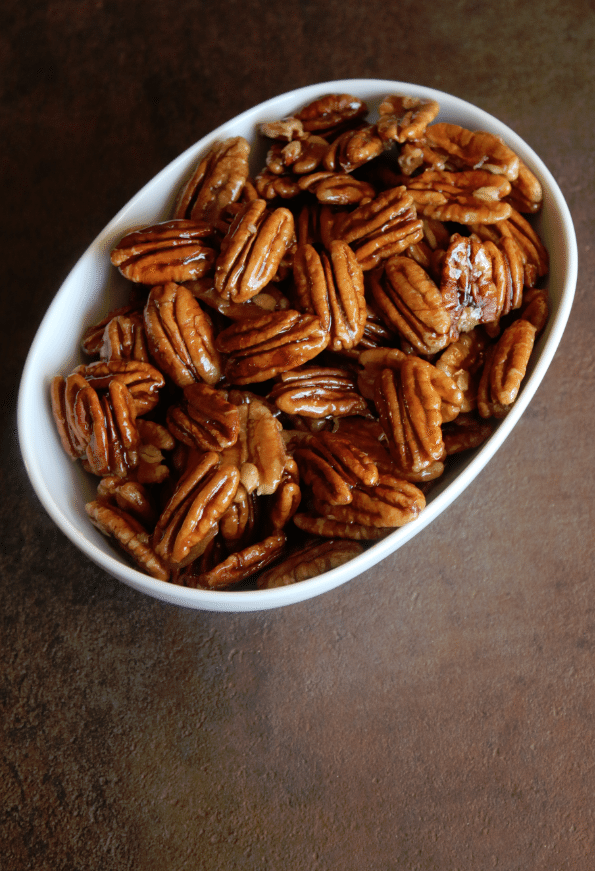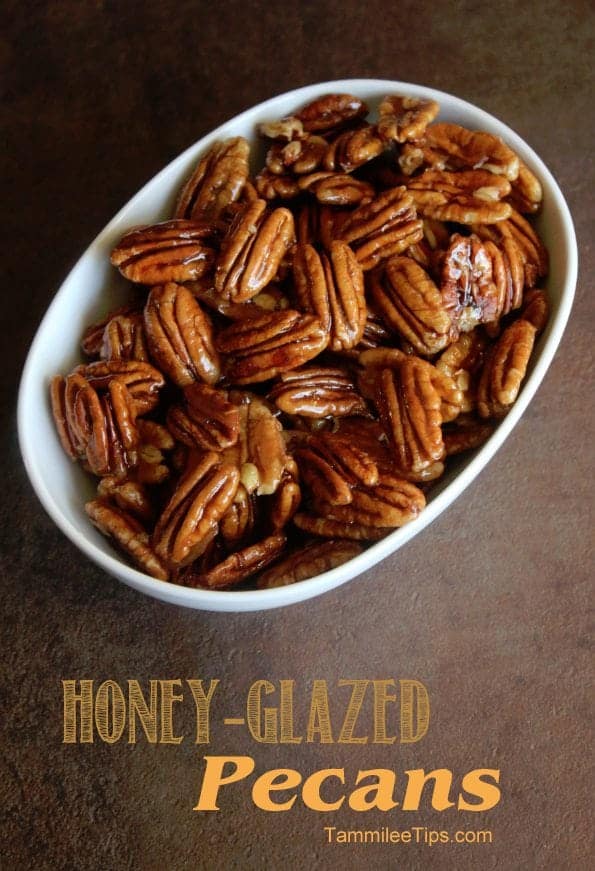 Instructions
Cook pecans, honey, and pepper in a skillet over med-high heat for 4 minutes

Spread onto a greased baking sheet, separate with a fork, cool completely
Recipe adapted from Food & Family