Easy 3 Ingredient Recipes that taste amazing! Drinks, entrees, and desserts you can make with a few ingredients.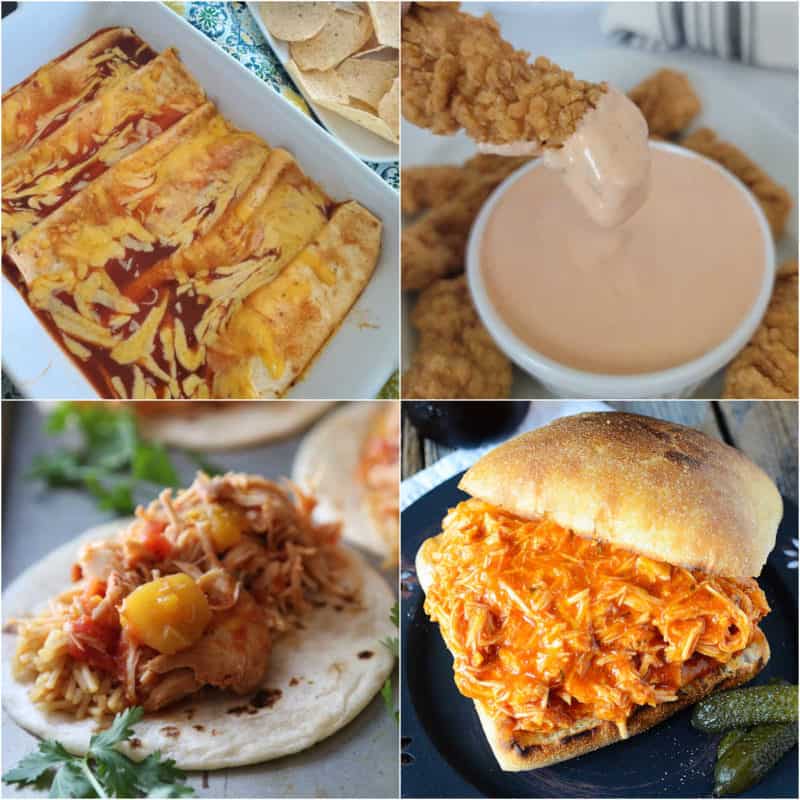 No Time? No Problem! Try These 40+ Time-Saving 3-Ingredient Recipes
We've all had those weeks. Those weeks when your hair is piled into a bird's nest atop your head, and you're hungrily pacing the kitchen, hoping your next meal will manifest before your eyes.
Whether you're low on time and energy or scraping the bottom of the barrel with your pantry and fridge, creating a menu of no-fuss homemade meals only takes a little creativity with these three-ingredient recipes.
We do not count salt and pepper as an ingredient. These 3-ingredient recipes are some of my favorite go-to recipes.
3-Ingredient Beverages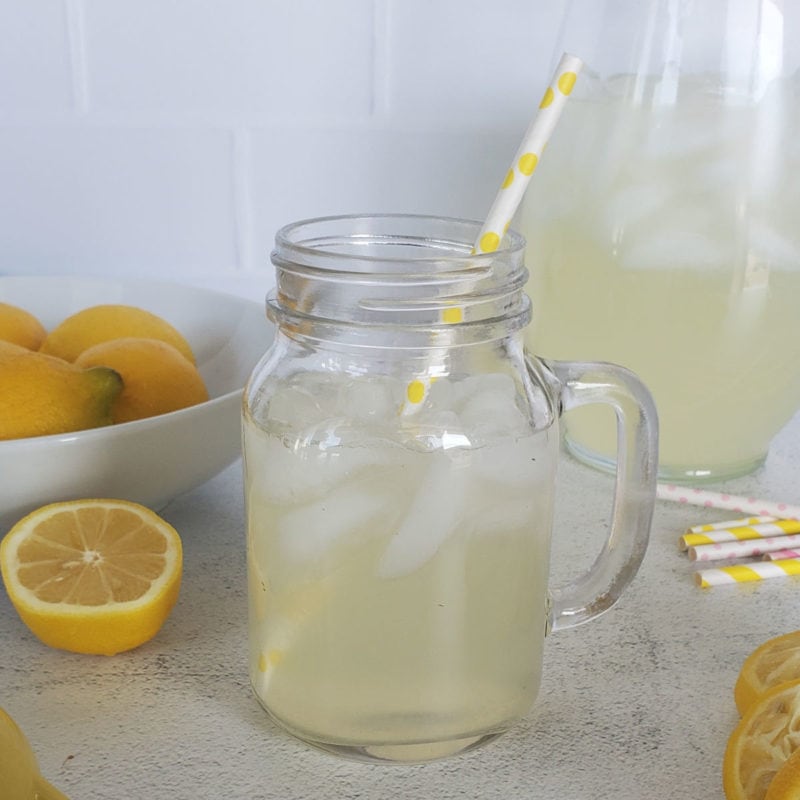 Until Chick-fil-A opened a location in Spokane, we could only visit this beloved fast-food chain during our travels, which inspired this copycat recipe. Keep this simple homemade lemonade recipe in your back pocket if you love Chick-fil-A but don't live near a location.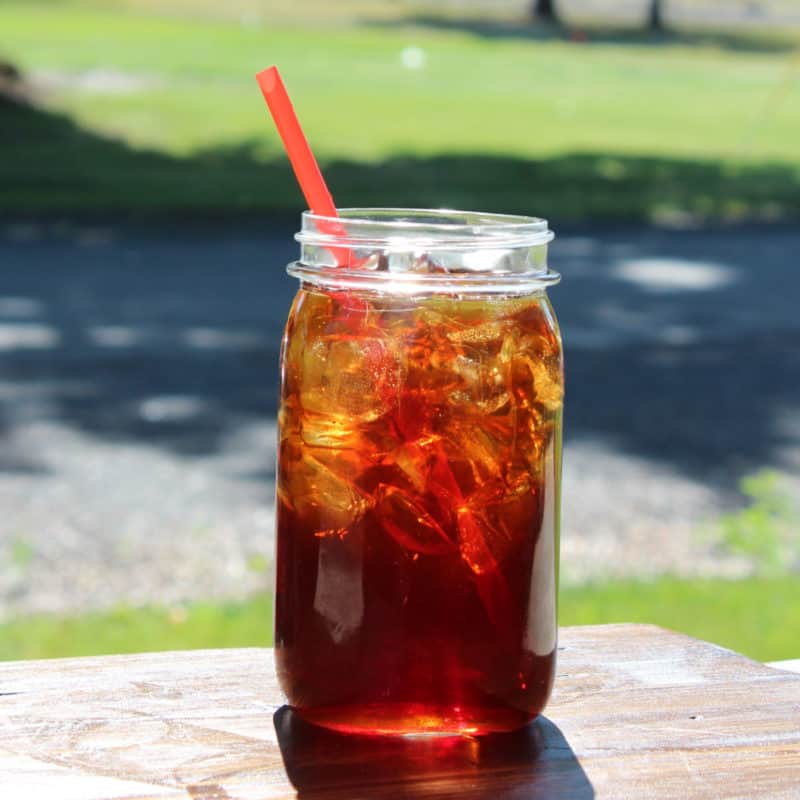 I became a tea drinker after meeting my husband, John, who grew up in the South, where sweet tea is a beverage staple. This handy copycat recipe of McDonald's Sweet Tea lets you skip the drive-thru and make as much as you care to drink!
3-Ingredient Snacks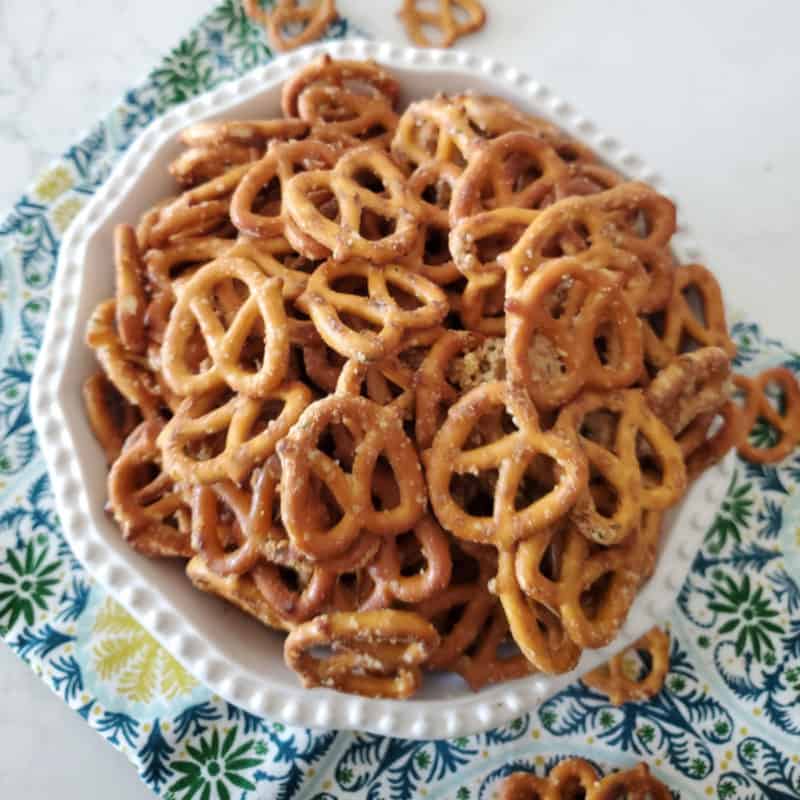 You're only three ingredients and five minutes of prep time away from a snack that will satisfy your household's ranch lovers and salty snackers.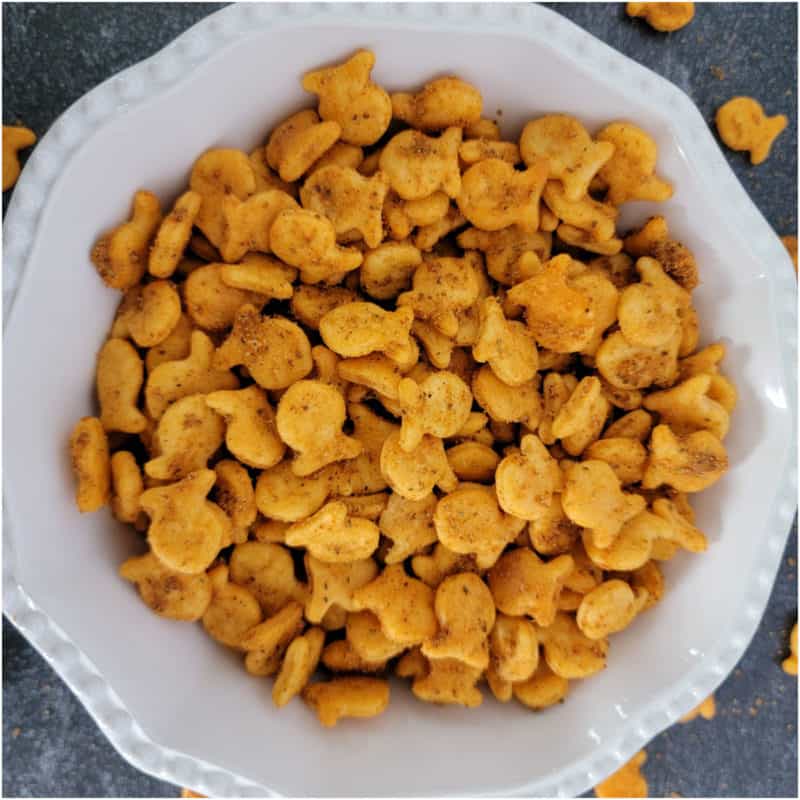 Our chat with a Florida seafood restaurant server about using this seafood seasoning in different dishes inspired these upgraded cheesy snack crackers. We chose Goldfish to go along with the seafood theme.
Brown sugar, chili powder, and thick-cut bacon combine for a snack that toes the line between sweet and savory.
3-Ingredient Breads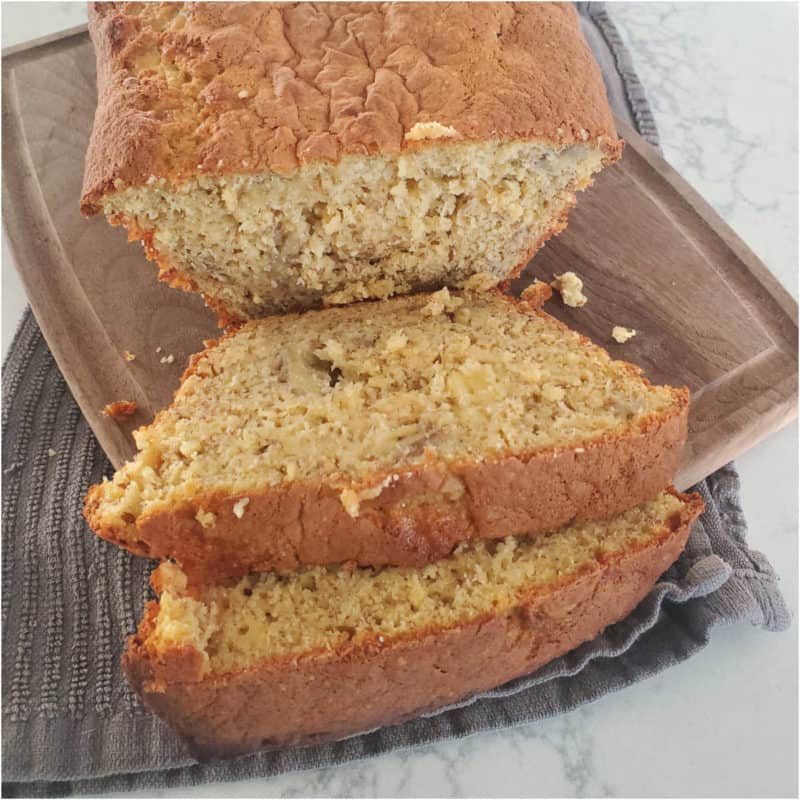 Cake mix and ripe bananas are the stars behind this moist, semi-homemade banana bread that goes well with breakfast, coffee, and tea time.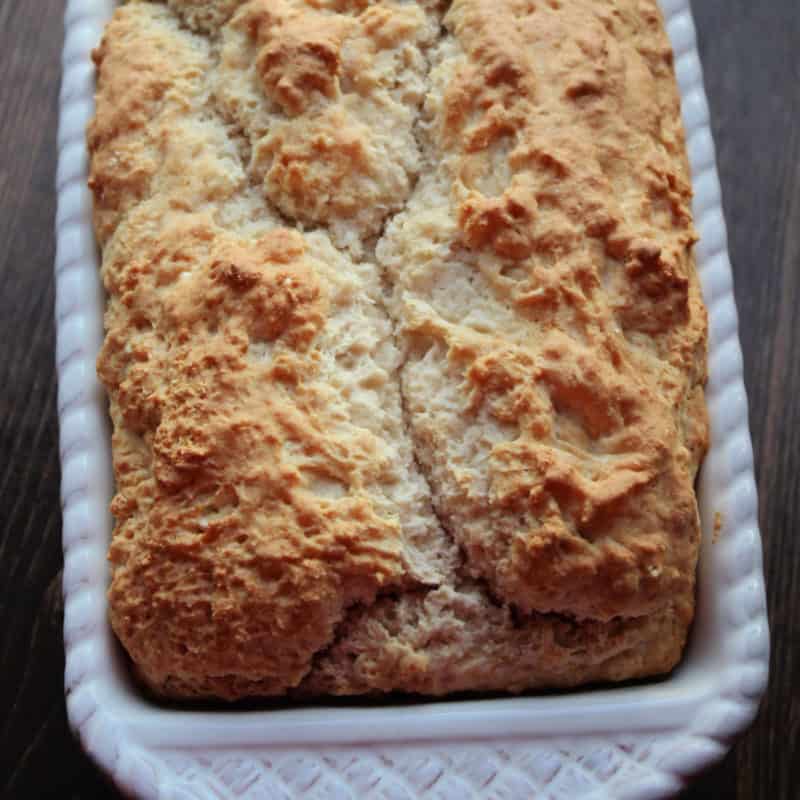 The best part about this beer bread recipe is that you can put your signature spin on it using any 12-ounce beer you like. We used Heineken in this recipe, but a local craft brew would be just as delicious.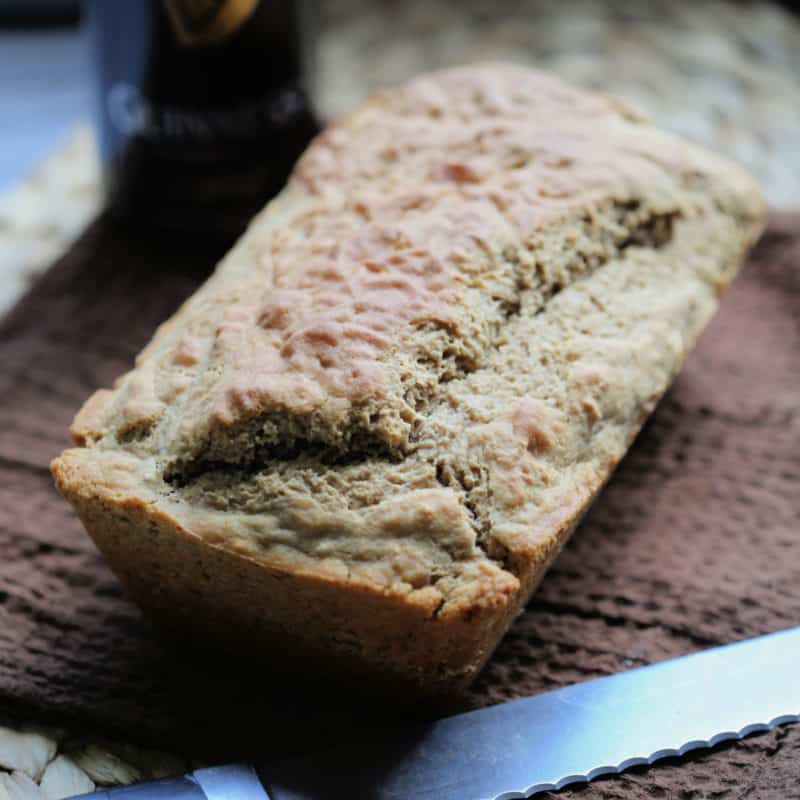 This Guinness Beer Bread is a must-have for any St. Patrick's Day brunch spread! Did you know that the iconic Irish stout is the most popular beer in America?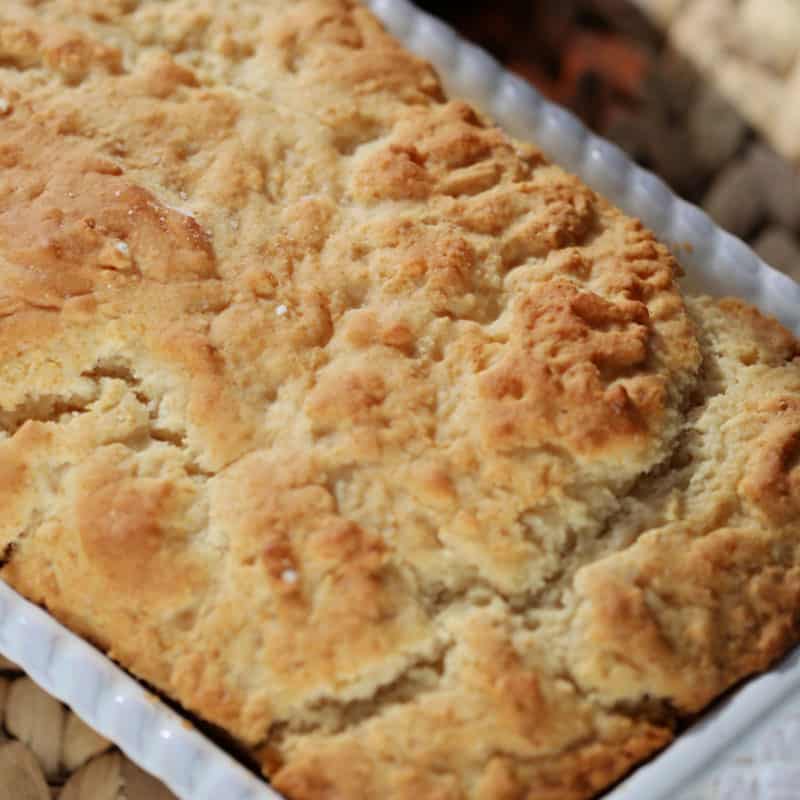 This Pumpkin Beer Bread is my go-to fall bread recipe! It takes well to any pumpkin ale of your choosing (we've used Elysian Pumpkin Ale and Ace Pumpkin Cider) and tastes yummy with a light coating of butter or drizzle of honey.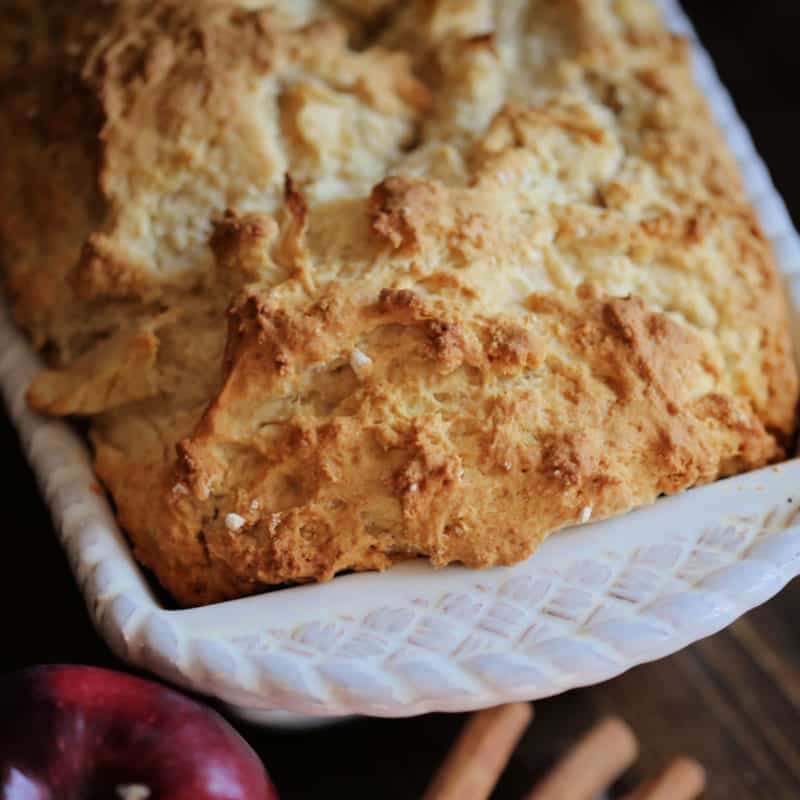 Here's another fall-inspired beer bread recipe: can you tell that we love all things fall? While you can stick to a standard apple cider, you can also choose an apple cinnamon cider for a beer bread that oozes autumn in every bite.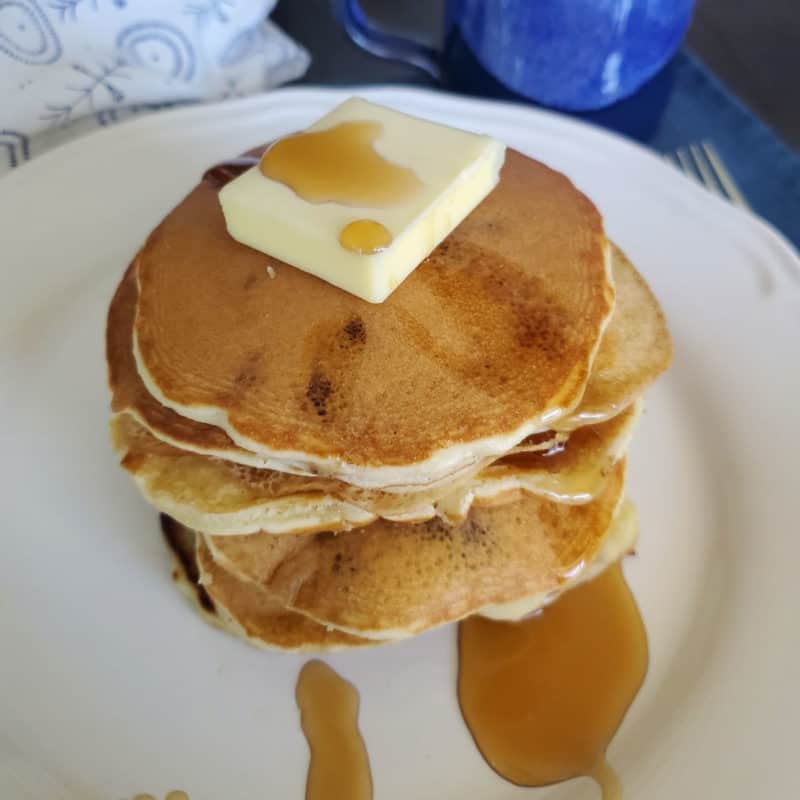 Brunch is served with these fail-proof muffin mix pancakes! Get creative with this recipe by using a fun muffin mix flavor. Amazon has a muffin mix sampler to get you started.
3-Ingredient Appetizers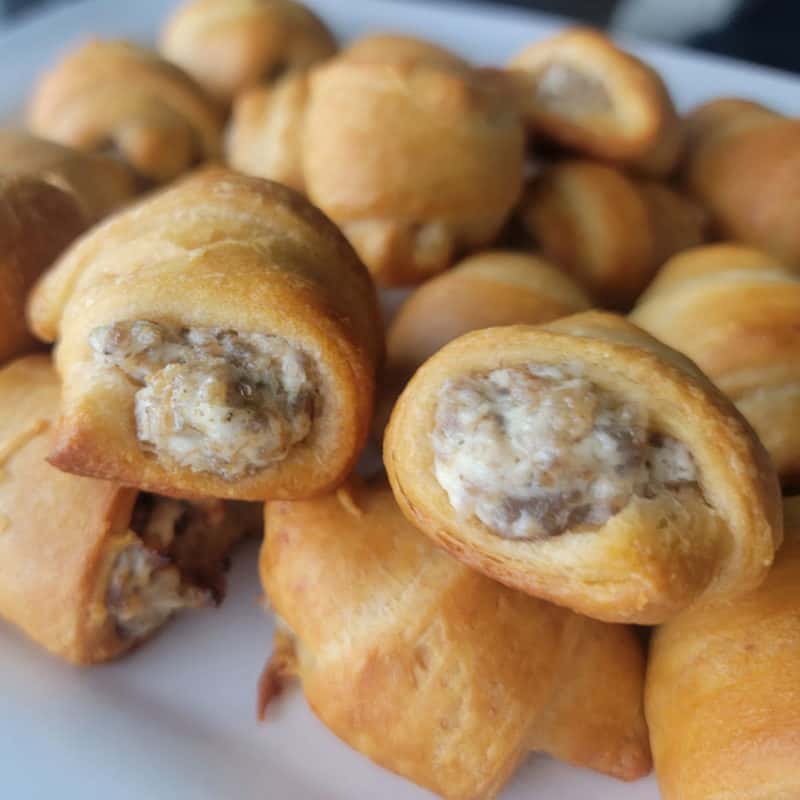 A happy accident involving me ordering three boxes of crescent rolls from Costco by mistake inspired this breakfast-approved appetizer recipe. Add shredded cheese to the filling before baking for cheesy sausage cream cheese crescent rolls.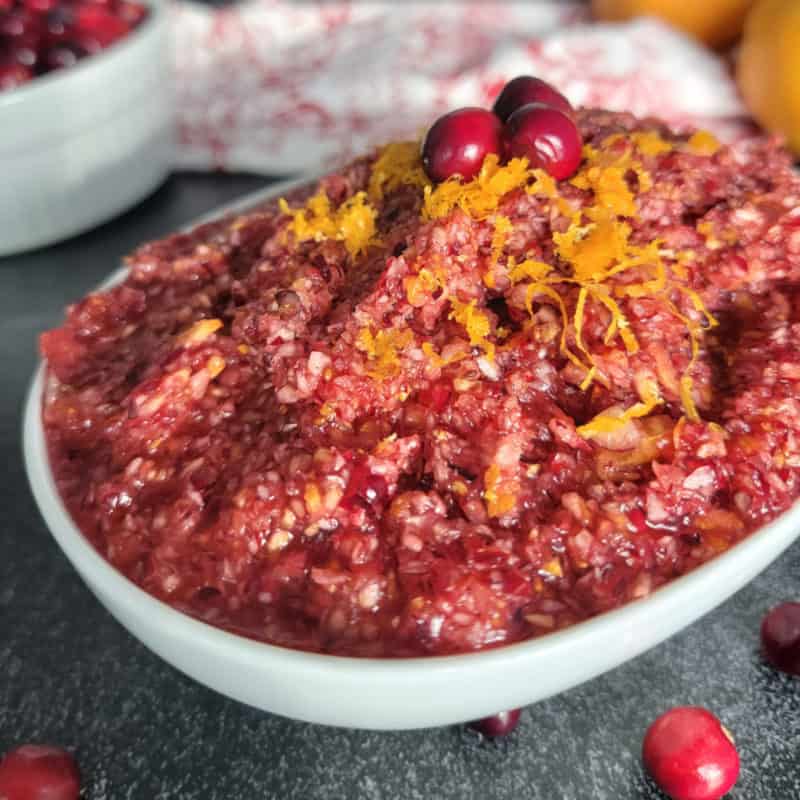 You only need three ingredients and a food processor to make this versatile cranberry orange relish perfect for the holidays! We especially love it in turkey, ham, and pulled pork sandwiches or as part of a charcuterie board.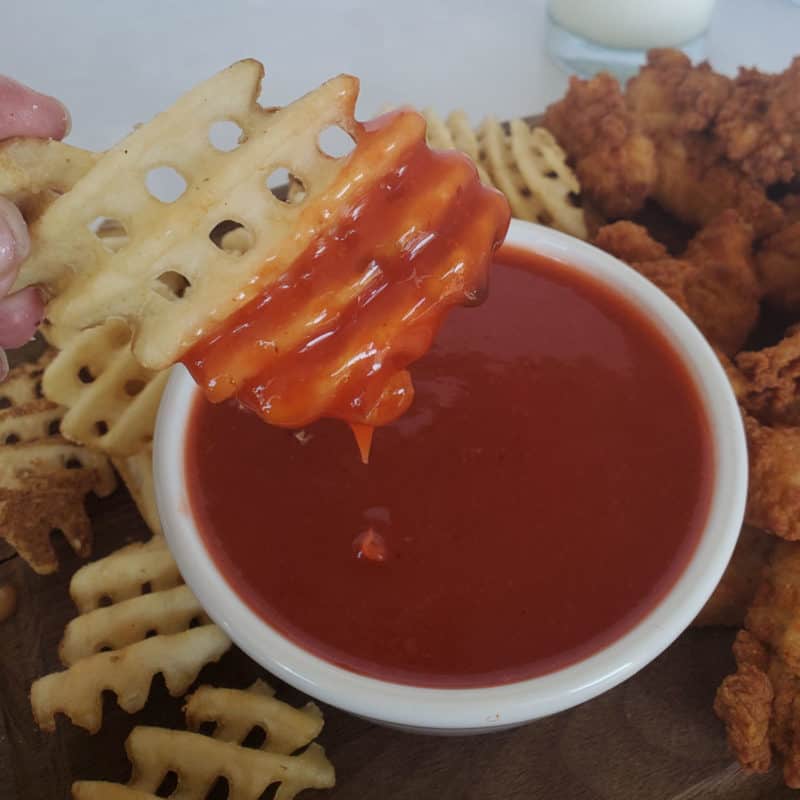 Do you find yourself begging for extra Polynesian sauce packets every time you visit Chick-fil-A? If so, this copycat recipe is for you.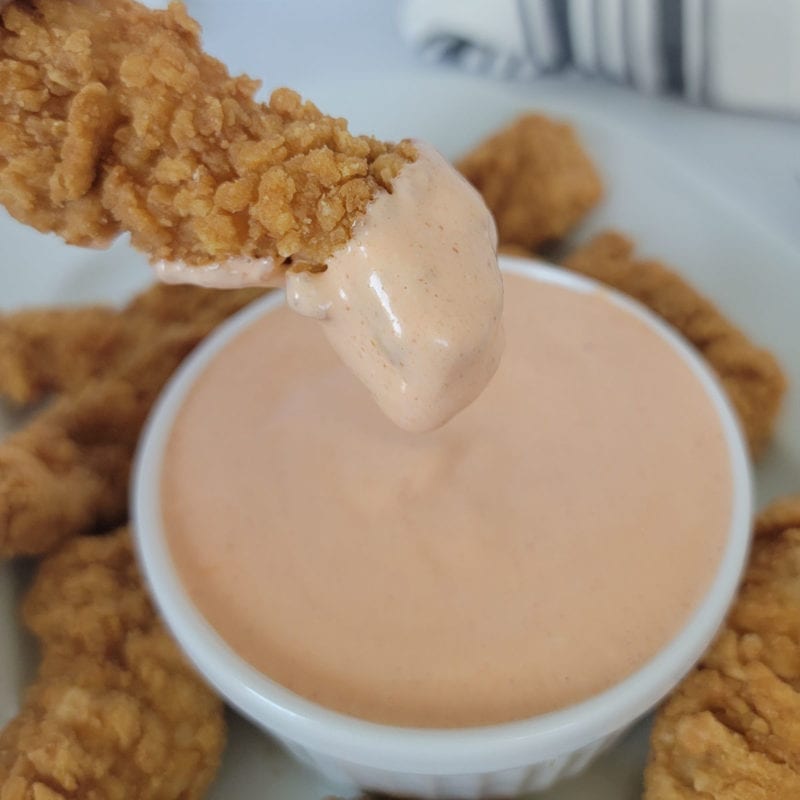 Use Kewpie Japanese Mayonnaise for the most authentic flavor, and feel free to spice it up by using the spiciest sriracha variety you can find.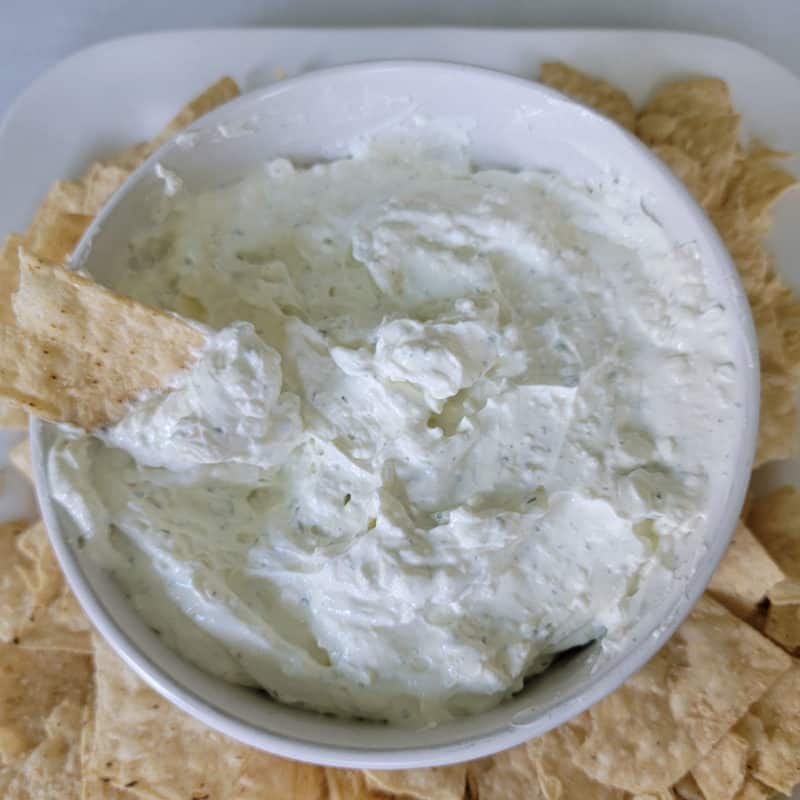 Pair this ranch-infused cream cheese dip with tortilla chips, crackers, and cold-cut veggies for a filling snack or light meal. We also love it as a spread for grilled cheese sandwiches!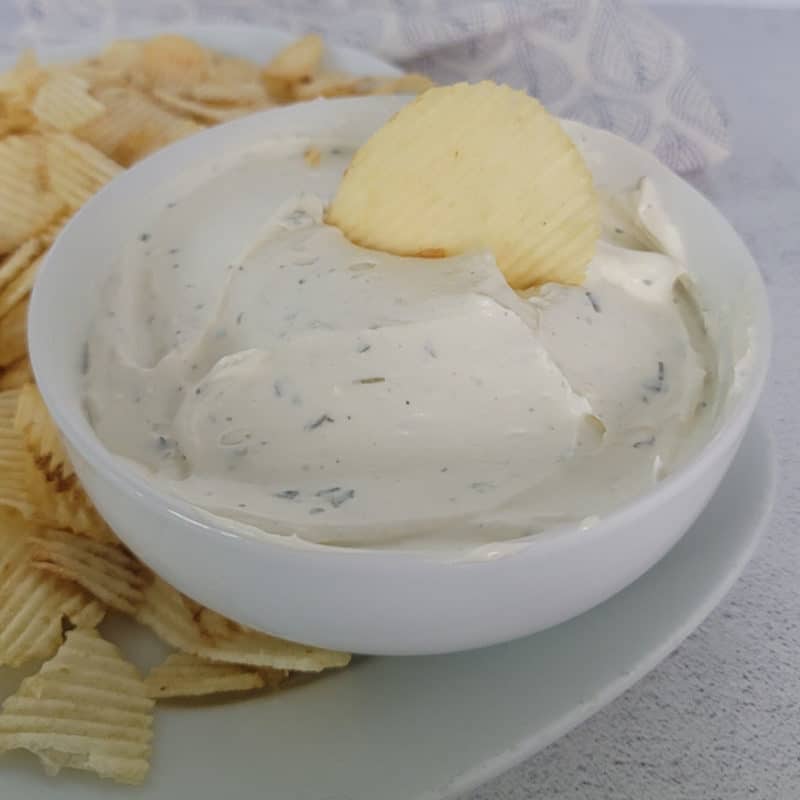 What do you get when you pair ranch seasoning mix, sour cream, and the best savory cream cheese flavor? A game-day-worthy cream cheese dip! Garnish it with green or minced onions for more onion flavor.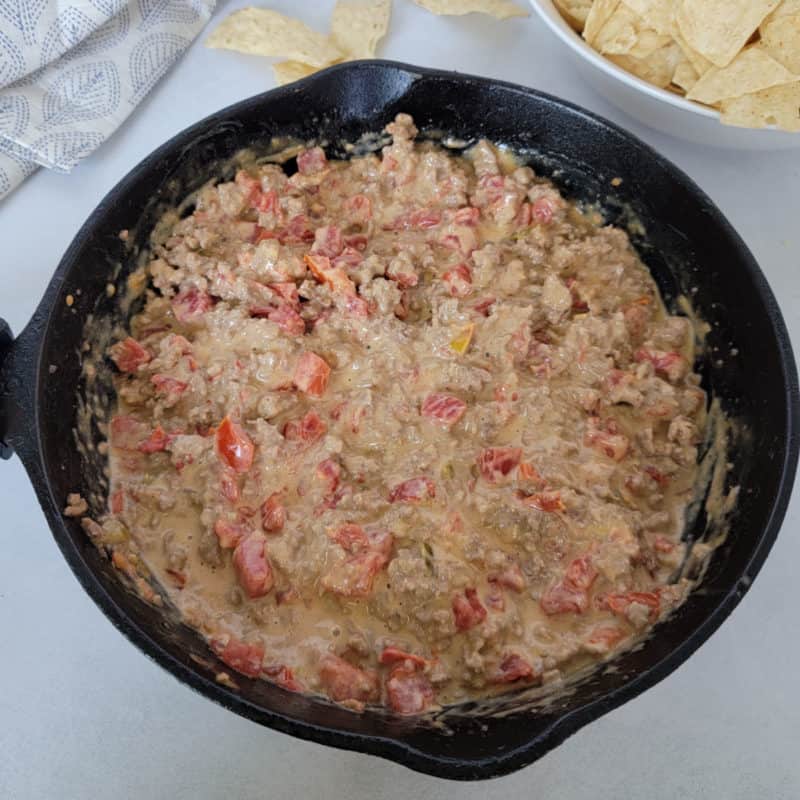 This versatile Velveeta dip takes well to substitutions! You can swap the ground beef with ground turkey, sausage, chicken, or plant-based meat crumbles; you can also use a spicy variety of Rotel for a dip with a kick.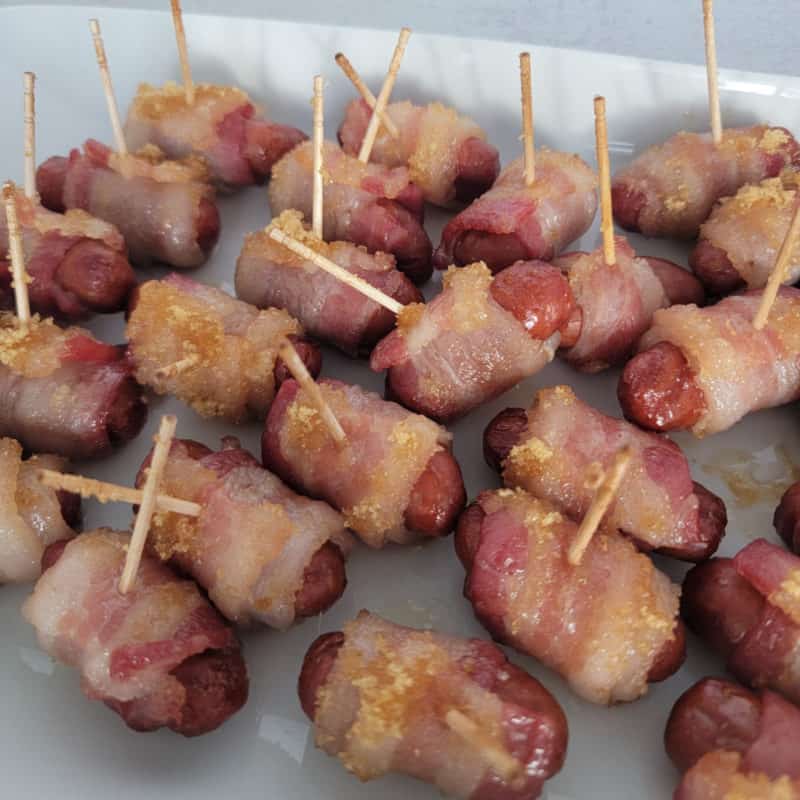 You'll love these brown sugar bacon-wrapped cocktail sausages if you love our Bacon Candy recipe. Leftovers freeze well, although we don't blame you if the whole tray disappears the day you make them.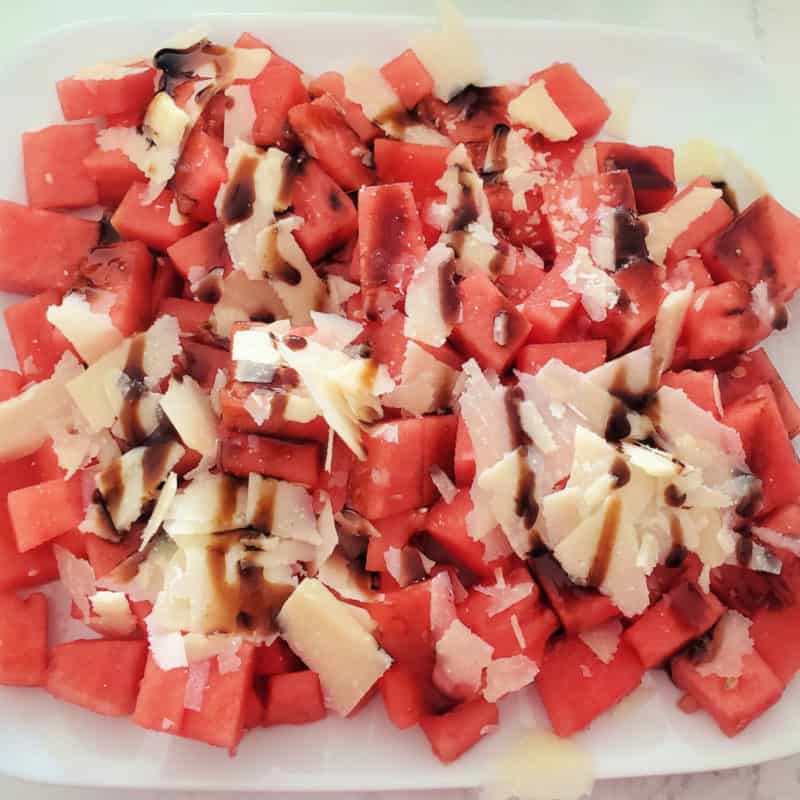 Sweet watermelon chunks are the perfect backdrop for salty Pecorino Romano and sweet and tangy balsamic glaze in this easy-peasy three-ingredient salad.
3-Ingredient Entrees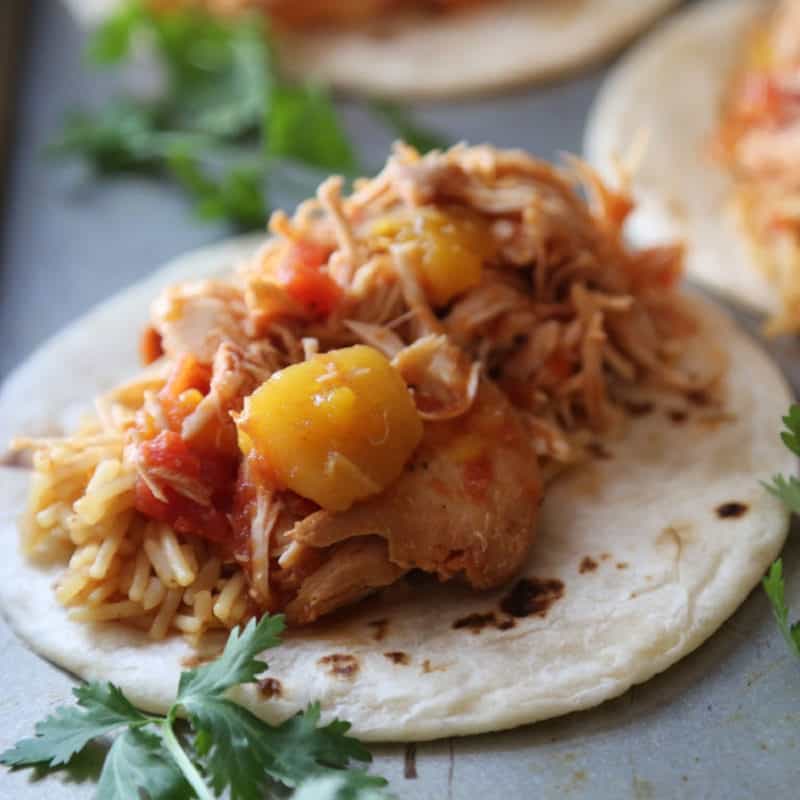 While seemingly made of kitchen scraps, this CrockPot recipe makes a sweet and savory shredded chicken that you can easily use for restaurant-quality tacos and quesadillas.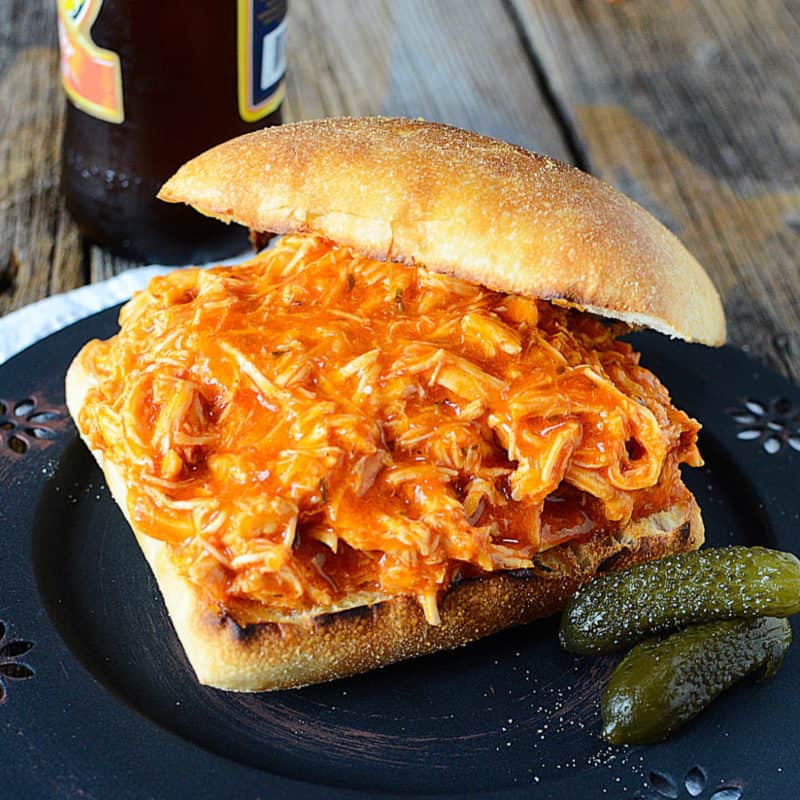 This Crockpot Buffalo Ranch Chicken is fantastic as a sandwich filling, salad protein, or accompaniment to breakfast biscuits and eggs.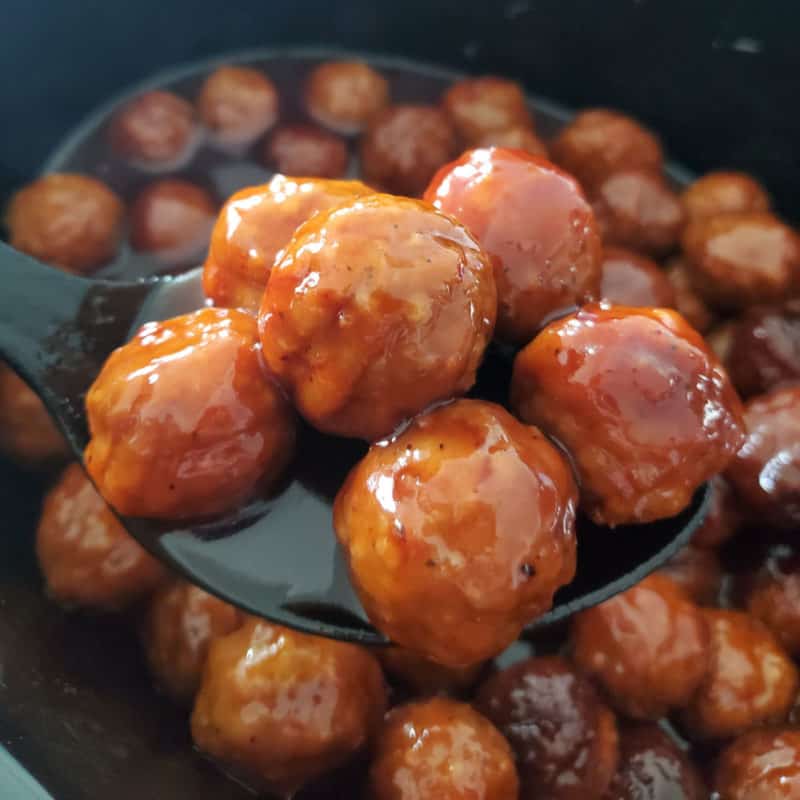 This CrockPot meatball recipe has a special place in our hearts. A Safeway bakery employee shared it with us before our wedding, and we loved it so much that we made it for our wedding day reception!
This three-ingredient pasta recipe is Hamburger Helper-inspired with a south-of-the-border twist! Use a spicy Rotel variety for some signature heat.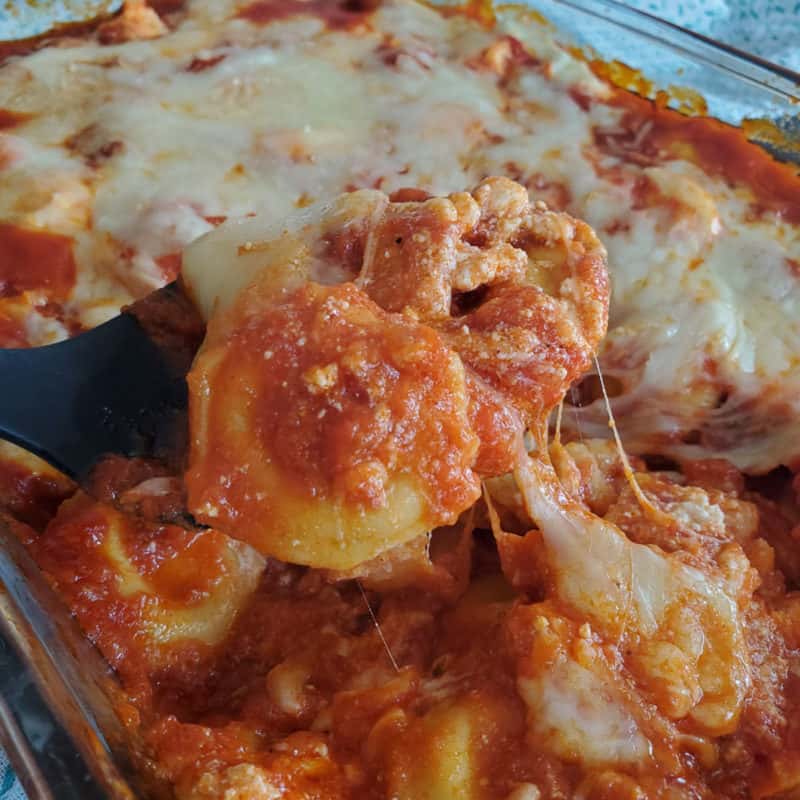 While this easy recipe has many names, one thing is sure: it'll quickly turn into your favorite vegetarian comfort food dinner when you want Italian but want something low-effort! Don't forget the cheesy garlic bread!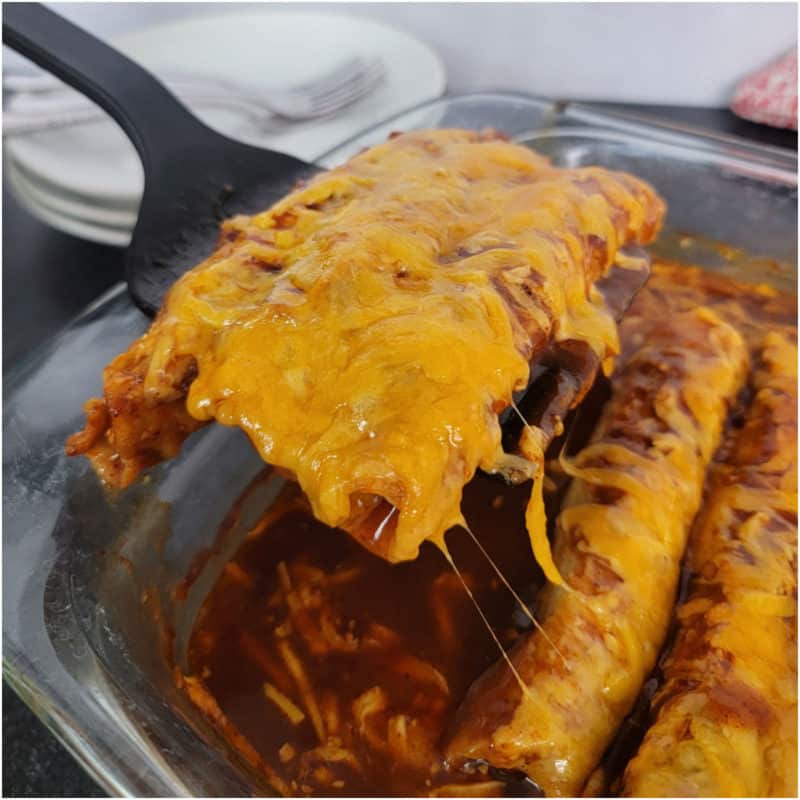 The TikTok "lazy dinner" trend is one thing we were quick to get on board with, as it brought these three-ingredient "enchiladas" on our radar. Any shredded cheese flavor, as does red or green enchilada sauce of your desired heat level, works in this recipe.
You're only limited by your palate with this super-customizable Pringles Chicken recipe. Did you know there are 21 different Pringles flavors on American grocery shelves?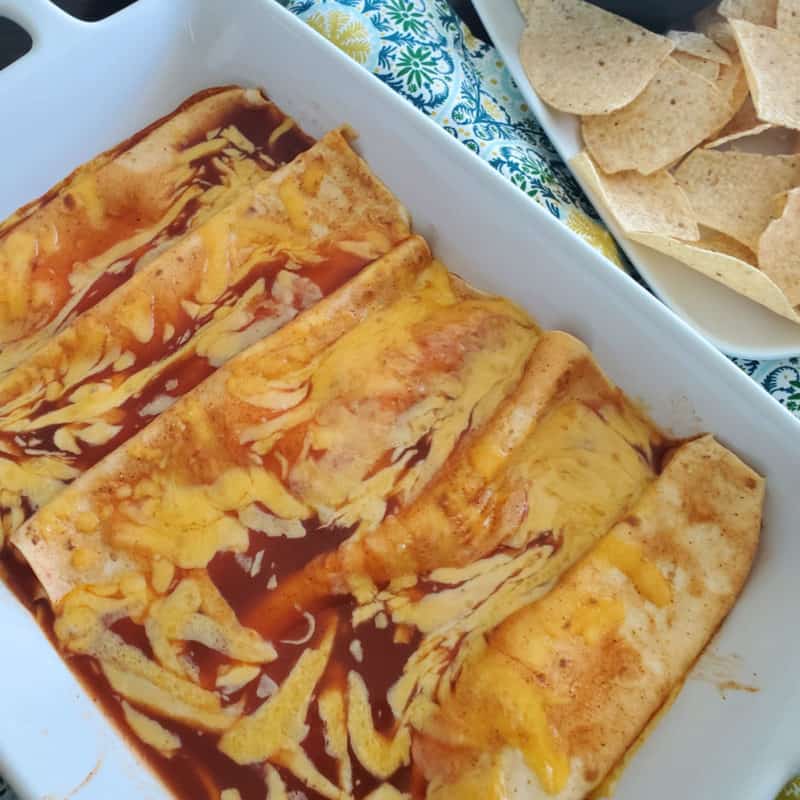 I frequent my favorite local Mexican restaurant so often that the staff knows my order and always has it ready within minutes of my arrival. These restaurant-quality cheese enchiladas are an excellent stand-in on the nights I don't want to leave the house, and I never notice a difference!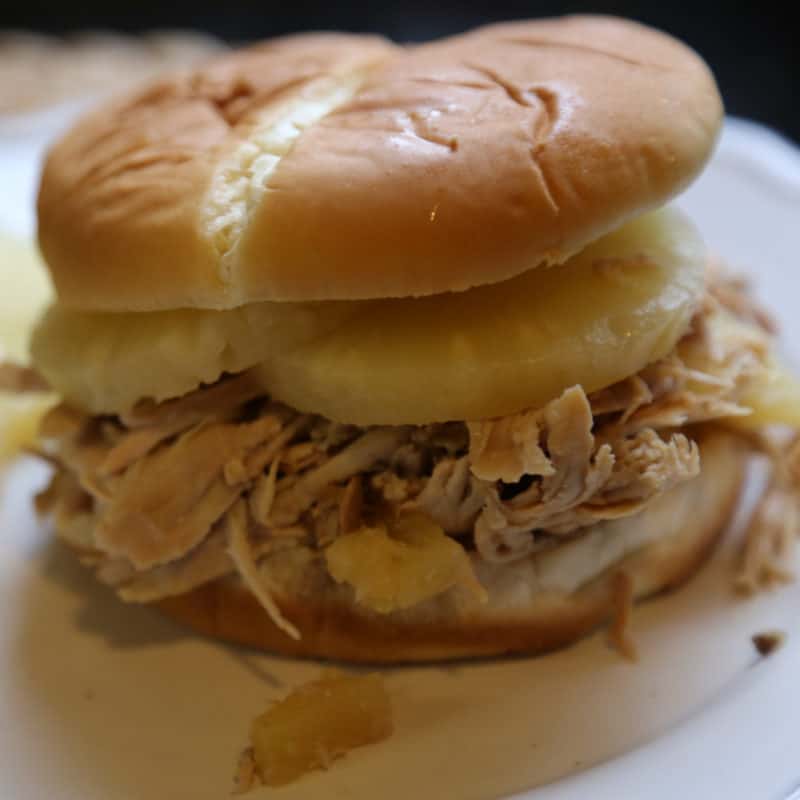 If you've followed the blog, you may know that Hawaii has a special place in my heart for being the beautiful backdrop of my marine biology internship in college. Liquid smoke is the not-so-secret ingredient behind the swoon-worthy smokiness of this slider-ready Slow Cooker recipe.
3-Ingredient Desserts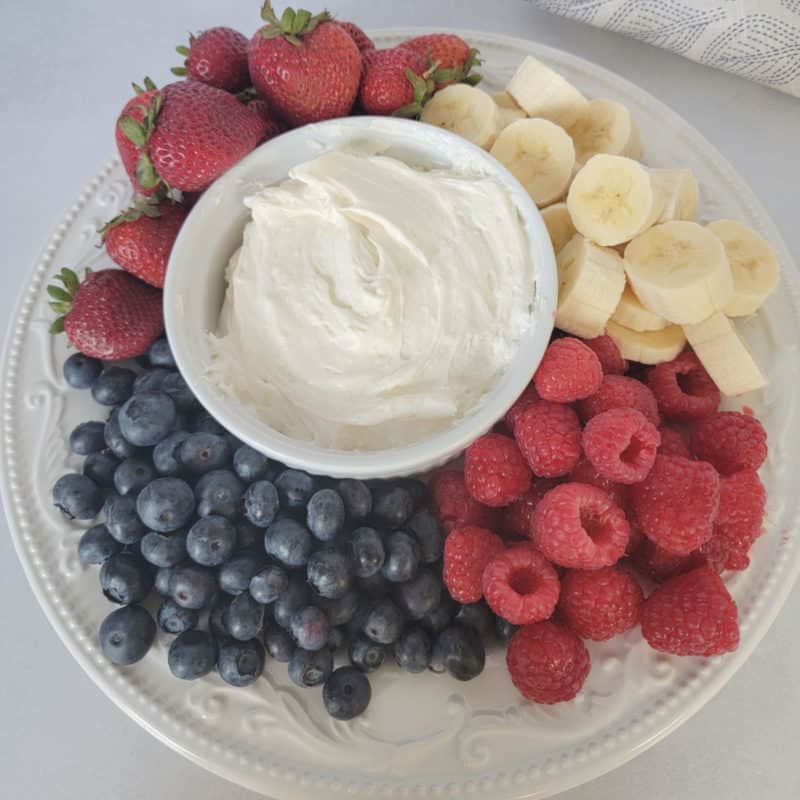 This sweet dessert dip is another testament to our love for dip recipes! For a quick dessert charcuterie board, serve it with fresh fruit, Graham crackers, and Nilla wafers.
This is perfect for strawberries!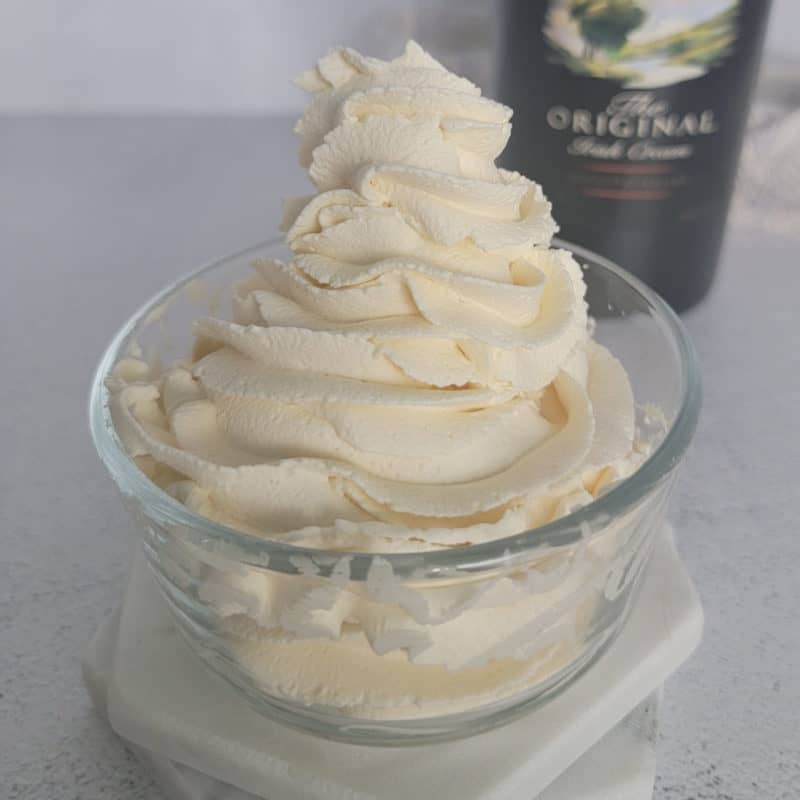 While making this boozy whipped cream by hand is possible, we highly recommend using an electric stand mixer to make the process much easier and less labor-intensive. Your arms and hands will thank you later!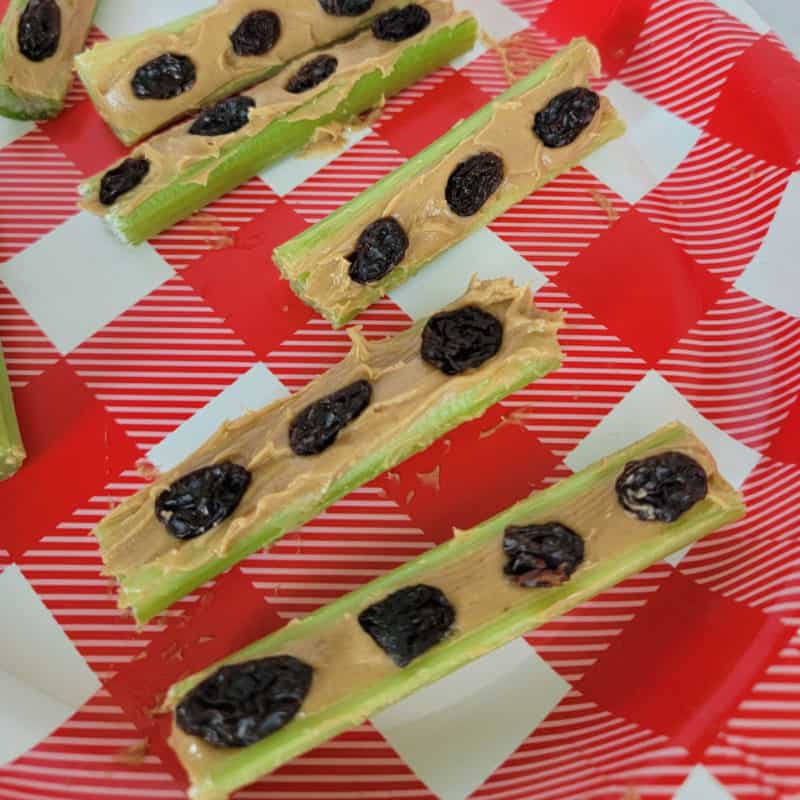 You're never too old for this healthy, kid-approved classic snack. While its origins baffle food experts, it may be inspired by a 1959 recipe that appeared in the Star Tribune.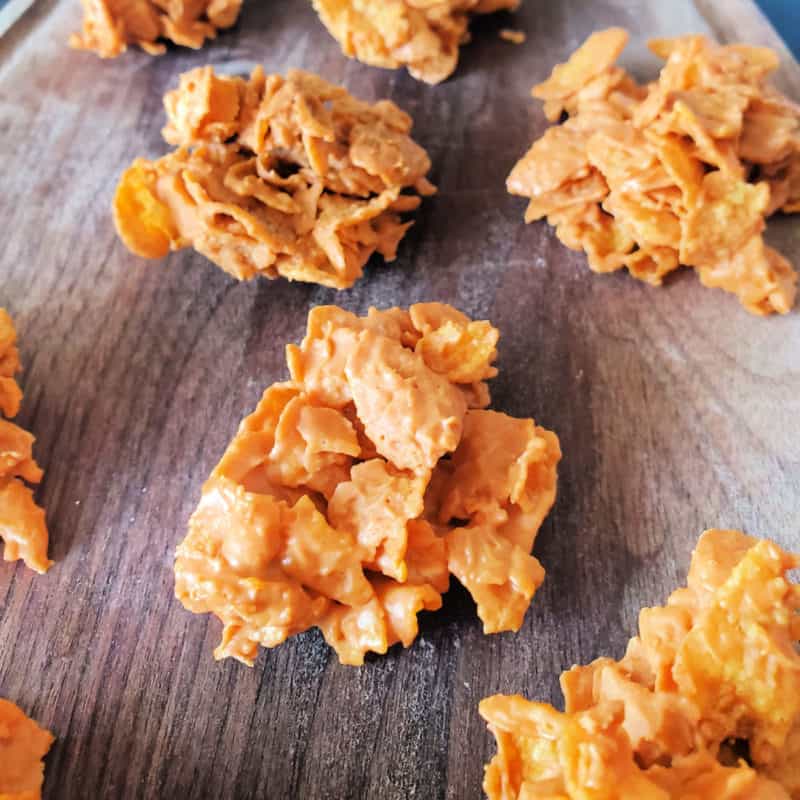 Use Cocoa Krispies or Cocoa Puffs for chocolatey Butterscotch Cereal Clusters. We've also included guidance on making these using your microwave or stovetop; if you go this route, stick the tray in the fridge to let the clusters meld together.
Check out our favorite Fall Dessert Recipes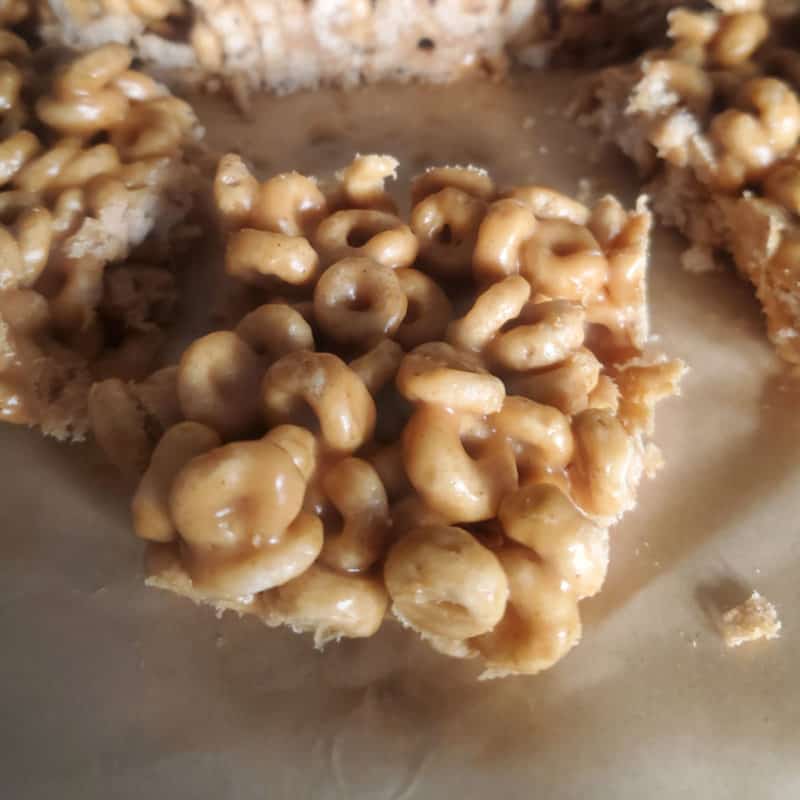 You may be surprised that there are over 20 varieties of Cheerios, meaning there are over 20 ways to make these Peanut Butter Cheerio Bars!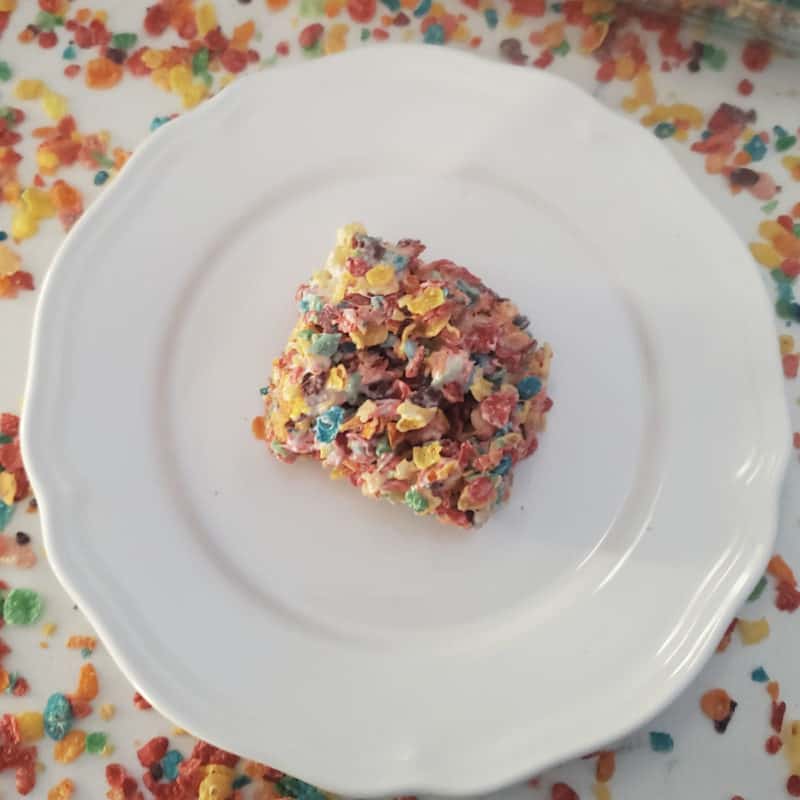 Fruity Pebbles make this kid-approved cereal treat snack colorful, but you can use colored mini marshmallows for treats that burst with even more color and fruity flavor!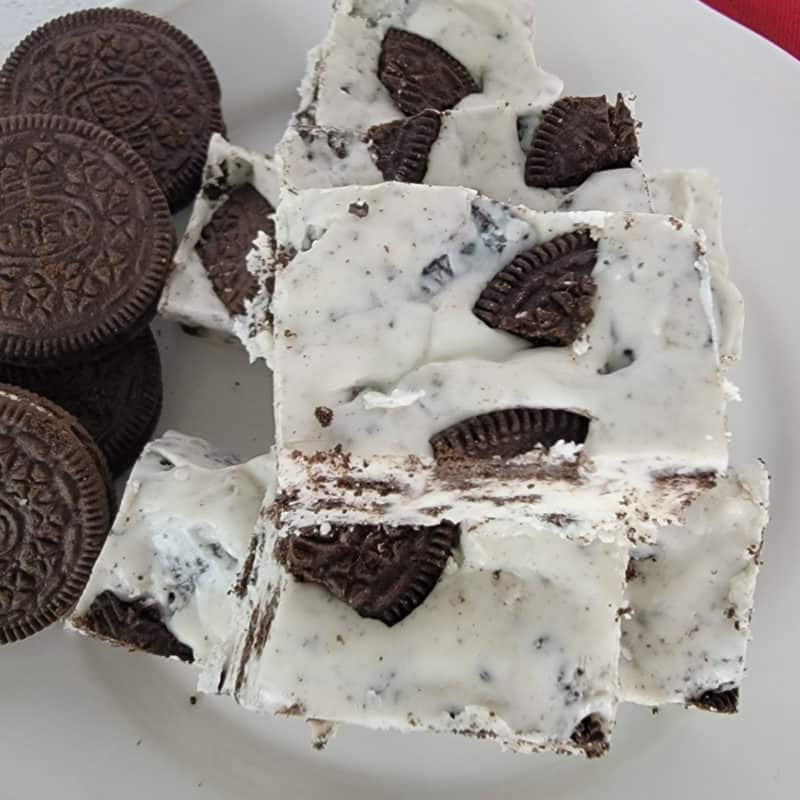 This no-fail recipe for Oreo Fudge brings the confectionery experience to your home kitchen. It's easy to scale up, which makes it perfect for potlucks or any other large gathering.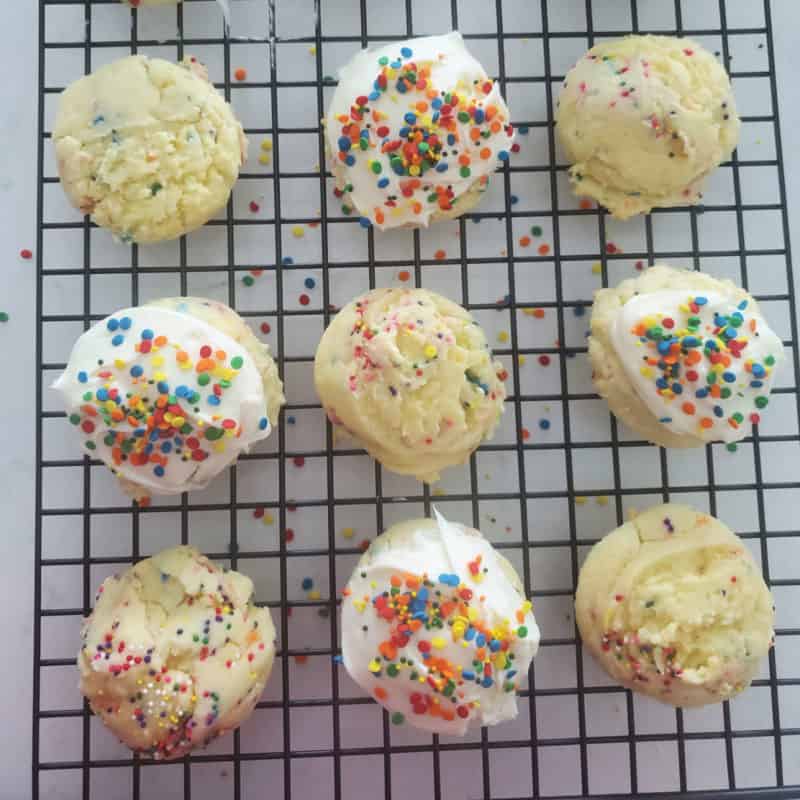 Did you know that a box of cake mix makes much more than cake? Filled with enough rainbow sprinkles to draw smiles, Funfetti Cake Mix is the not-so-secret ingredient behind these sugar cookies that come together in less than fifteen minutes.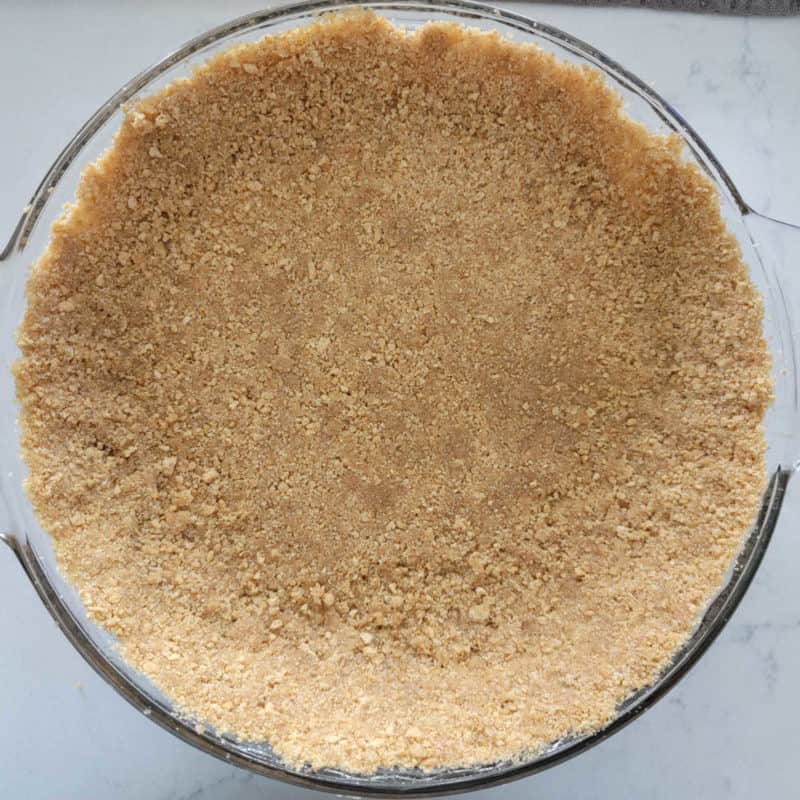 This three-ingredient recipe is perfect for home bakers who want to add homemade pie and cheesecake crust to their arsenals.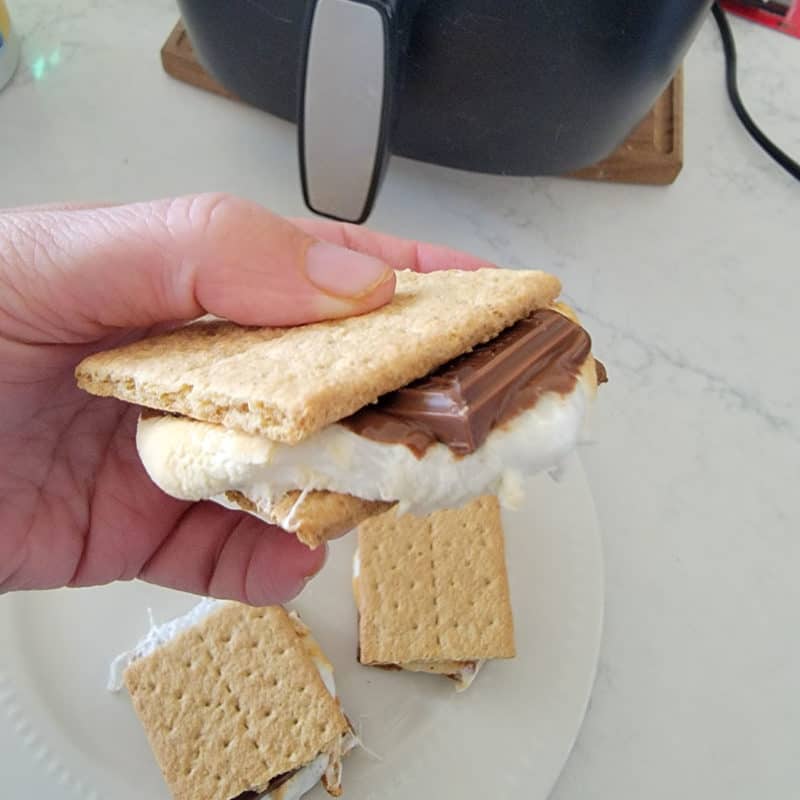 We're sure that Smokey the Bear would approve of these perfectly gooey homemade s'mores that involve zero fire risk.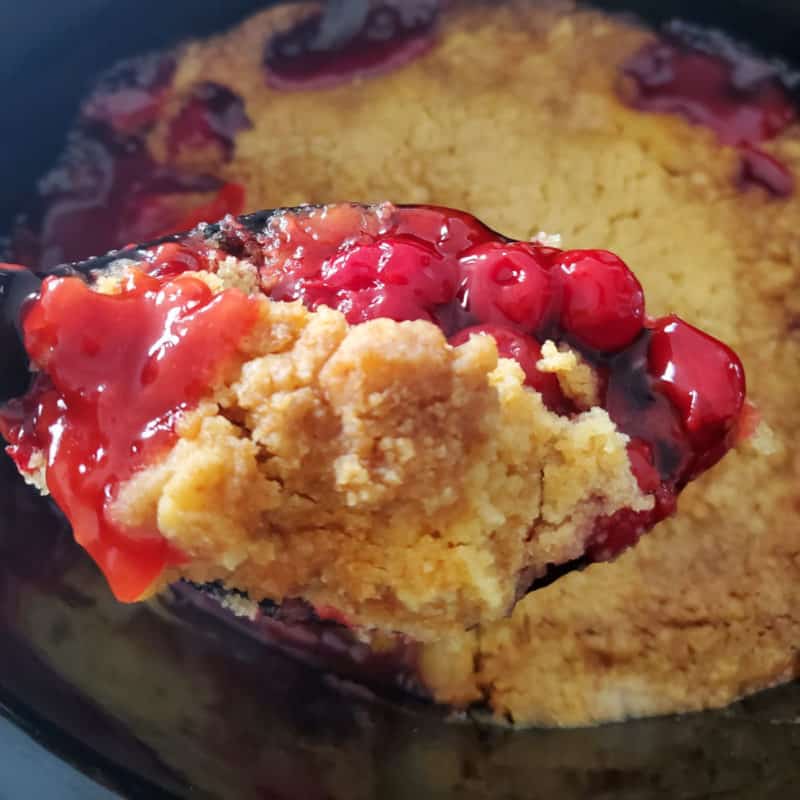 This Cherry Dump Cake is one recipe in our dump cake collection, where all recipes begin with pie filling, yellow cake mix, and butter.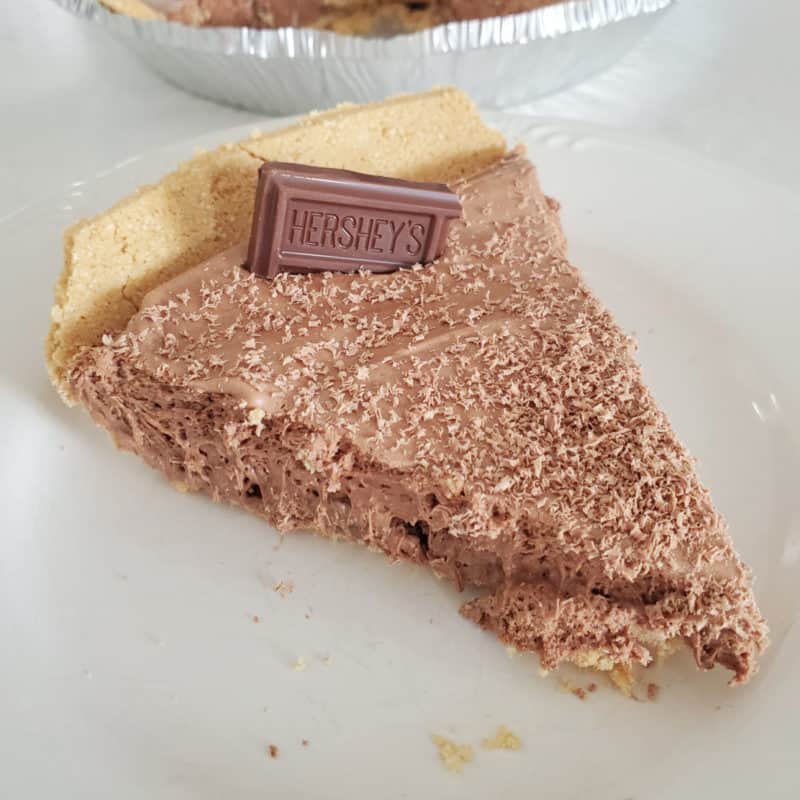 This no-bake chocolate pie is excellent for any day you need a decadent dessert that comes together with near-zero effort. The hardest part is waiting for it to come together in the fridge!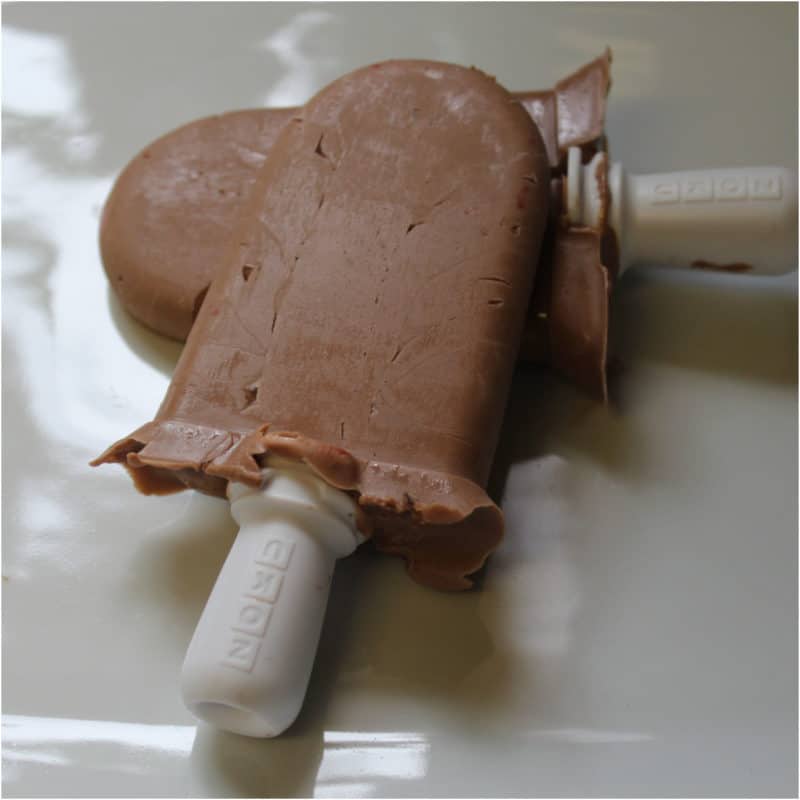 Every ingredient plays a role in this easy-peasy recipe for homemade popsicles. The bananas add nutrient-packed fruit and density, Nutella adds creaminess and its unmistakable and beloved flavor, while the milk aids in combining the ingredients to sweet perfection.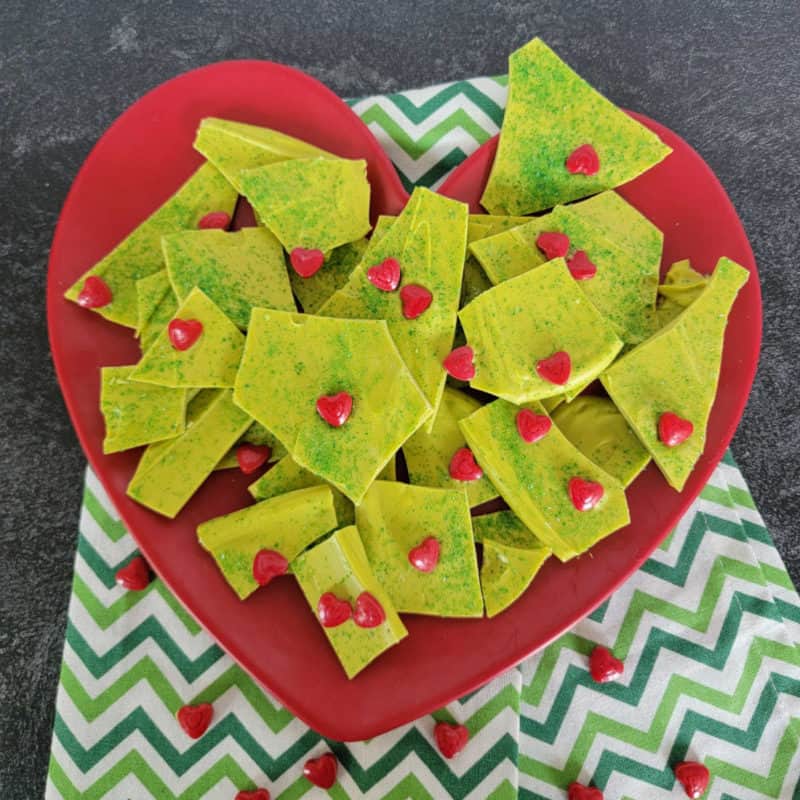 Whether you've been naughty or nice this year, we won't tell if you keep the entire bowl of this Grinch Bark for yourself. Green candy melts give it a jolly green color, while the red hearts are a nod to the movie and represent the Grinch's heart.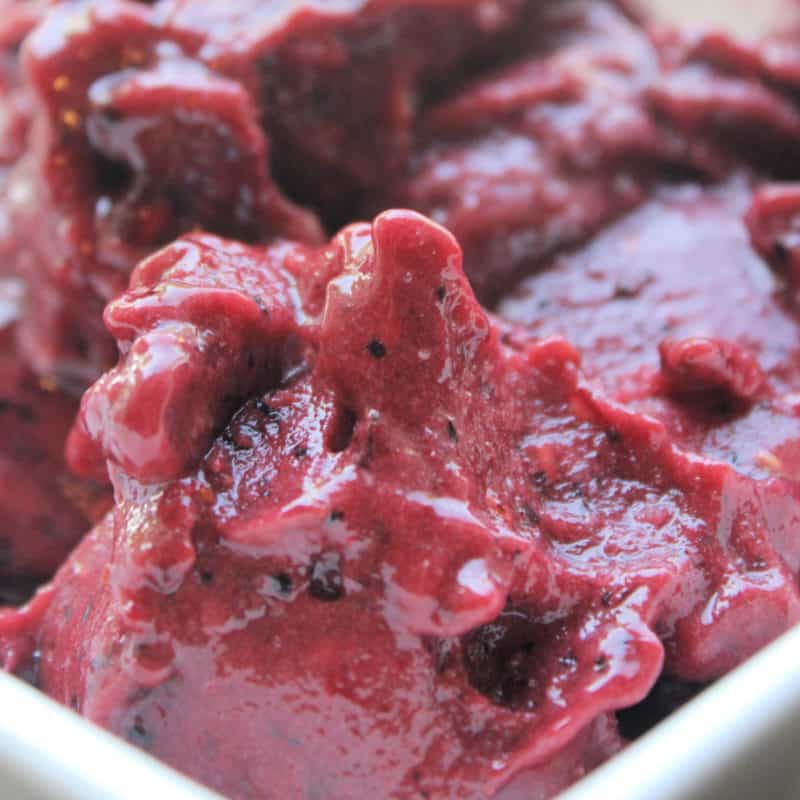 This health-conscious yet yummy fruit sorbet comes from the pages of Gwyneth Paltrow's cookbook, which she wrote after some health scares inspired her to clean up her diet and make significant life changes as a way back to good health.
Recipe Tips
Printable recipe card instructions are available in each post.
Nutrition information, including calories, protein, calcium, carbohydrates, fiber, vitamin c, potassium, cholesterol, sodium, trans fat, monounsaturated fat, polyunsaturated fat, and more, will vary depending on the products used.
Cooking time may vary
Favorite Kitchen Tools
Heat resistant potholders - A couple of years ago, we had a fire scare when we didn't realize we had turned a burner on, and a cloth potholder caught fire. Thankfully we walked by the kitchen and saw the smoke and were able to get it out ourselves. Since then, we have only used these heat-resistant potholders.
Baking Sheets - We are huge fans of these baking sheets with sides. You don't have to worry; you will remove the cookies from the oven and have them slide right off.
Microwave Silicone cover - I swear by these lid covers to help prevent butter splatters when melting butter in the microwave. I have had way too many butter explosions while baking. These lid covers help keep the butter in the bowl and not on the roof of your microwave.
Parchment Paper -  I love that I can use parchment paper to help make it easier to remove the brownie cookies. They also make clean-up a breeze. If you are not using parchment paper you will want to spray non-stick cooking spray on your baking sheet to help the cookies not stick.
Great Recipe Collections
5 Ingredient or Less dessert recipes - check out the epic desserts you can make with only 5 or less ingredients.
Sweetened Condensed Milk Recipes - Epic recipes that use sweetened condensed milk.
Apple Desserts - The perfect apple and fall desserts.
Sour Cream Recipes - Check out all the ways you can use sour cream in a recipe.
Easy Side Dishes for Chicken - Check out our favorite side dishes for chicken.
Do you love recipes? Check out our copycat recipes, dessert recipes, and our CrockPot Recipes.
Follow Tammilee Tips on MSN, Facebook, Instagram, and Pinterest, for all of our recipe posts.