I hope you are all enjoying cupcake Saturday as much as I am! How can you go wrong kicking off the weekend with a sweet treat! HELLO YUM! This Mint Lemonade Cupcake Recipe is oh so delicious!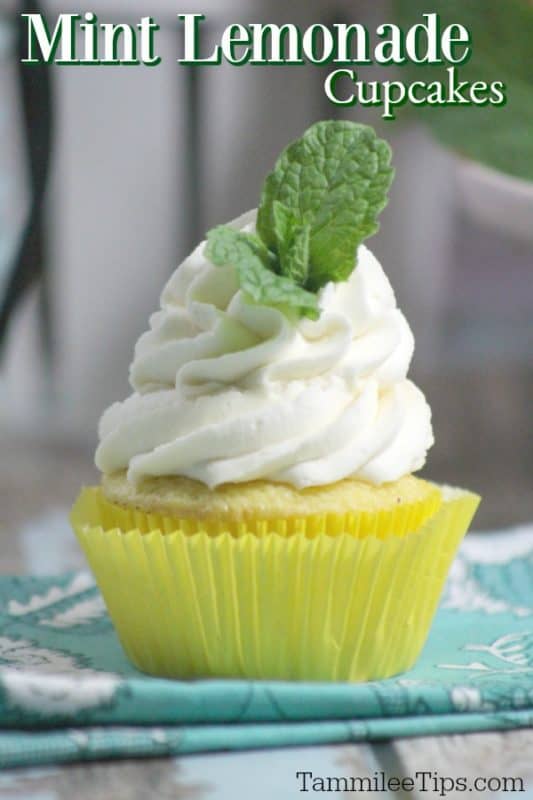 Mint Lemonade Cupcake Recipe
Perfect for summer afternoons or any time you need a sweet treat. Do you have big plans for the weekend? I am enjoying being home and soaking up our newly fixed A/C.
It is supposed to get hot in Spokane this weekend so I am so happy the A/C repairman came and fixed the beast before the heat kicked in. The past few weeks without A/C have been a bit much.
Thank goodness for slow cooker recipes so dinner was made without heating up the house.
Ingredients
3 cups all-purpose flour
1 ½ cups sugar
¾ cup butter unsalted
4 large eggs ( room Temp )
1 C whole milk
¼ cup sour cream
1 tablespoon mint extract
Zest of 1 lemon
1 ½ tea baking powder
½ tea salt
½ tea vanilla extract
Directions
Using a  stand mixer or hand held , cream the butter and sugar.
Once mixture is thoroughly mixed, add the vanilla extract then add eggs in one at a time.
In another bowl, mix together flour, baking powder, and salt
Using a third bowl alternate adding the dry mixture to the eggs, butter, and sugar with the wet ingredients milk and sour cream.
Add lemon zest Bake cupcakes 18-20 minutes on a pre-heated over at 350'
Let cupcakes cool to room temp. before frosting
LEMON BUTTERCREAM FROSTING
Ingredients
4-5 cups powdered sugar
1 cup/ 2 sticks butter ( room temp )
1 bar cream cheese ( room temp )
Zest of one lemon Juice of one lemon
Directions
Add butter, cream cheese, Lemon juice, and zest
Slowly begin to add powdered sugar, one cup at a time
Mix until thoroughly incorporated
Do you love recipes? Check out our copy cat recipes, dessert recipes, and our Crock Pot Recipes.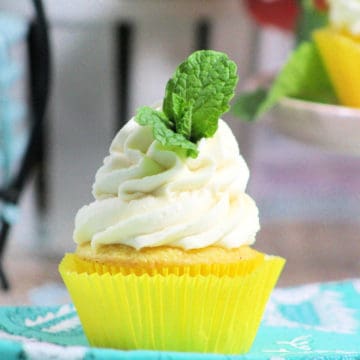 Instructions
Cupcake Directions

Using a stand mixer or hand held , cream the butter and sugar.

Once mixture is thoroughly mixed, add the vanilla extract then add eggs in one at a time.

In another bowl, mix together flour, baking powder, and salt

Using a third bowl alternate adding the dry mixture to the eggs, butter, and sugar with the wet ingredients milk and sour cream.

Add lemon zest Bake cupcakes 18-20 minutes on a pre-heated over at 350'

Let cupcakes cool to room temp. before frosting

Lemon Buttercream Frosting Directions

Add butter, cream cheese, Lemon juice, and zest

Slowly begin to add powdered sugar, one cup at a time

Mix until thoroughly incorporated