When you think of Texas do you think of wine? At first, when I heard that Grapevine was known for its wineries I was a bit skeptical. I am a northwest girl and we have a lot of wineries here doing amazing things if I do say so myself. BUT after two visits to Grapevine, Texas I have to admit I am pretty darn impressed with their wine scene. Today I am sharing must-visit Grapevine Wineries!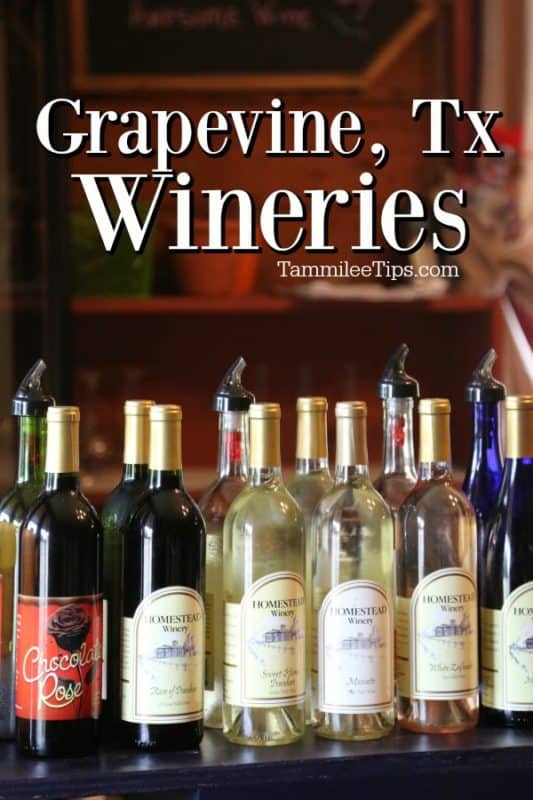 Grapevine Wineries
The best part is this isn't all of them! Even after two visits to Grapevine that was really focused on wine I haven't made it to all the wineries in the area. Which to me means I may have to plan a third or fourth trip just to drink wine. Don't even get me started on some of the amazing restaurants. Don't worry there will be more on the restaurant scene and things to do in Grapevine coming soon.
But first, we have to talk about Grapevine Wineries and delicious wines! It seems like the perfect thing to start with doesn't it...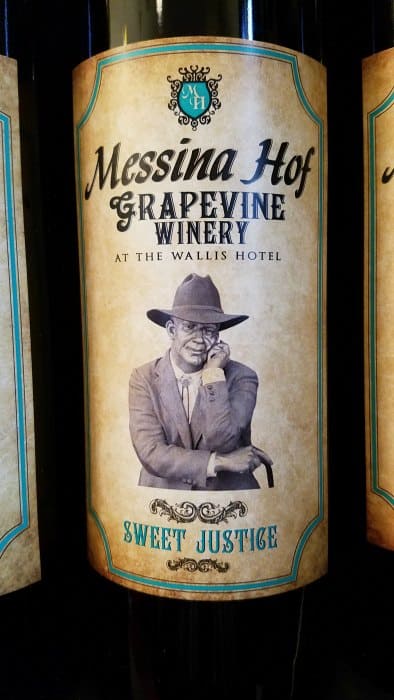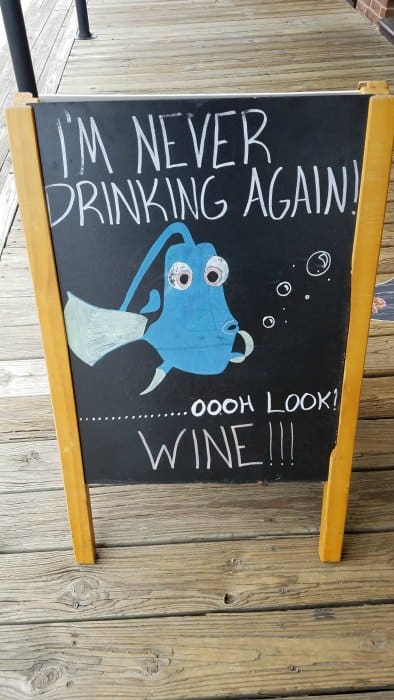 Messina Hof Grapevine Winery
Opened in late 2014, Messina Hof Winery is located in the replica of the Wallis Hotel and offers a cozy 19th-century environment. Messina Hof Winery, one of the most highly regarded and awarded Texas wineries, is a family-owned business. Featuring more than 50 wines from 28 different varietals, favorites include Private Reserve, Papa Paulo Port, Private Reserve Cab Franc, and Solera Sherry.
When you visit Messina Hof make sure and try Angel, the late harvest sweet riesling! It is absolutely fantastic!
Address: 201 S Main St, Grapevine, TX 76051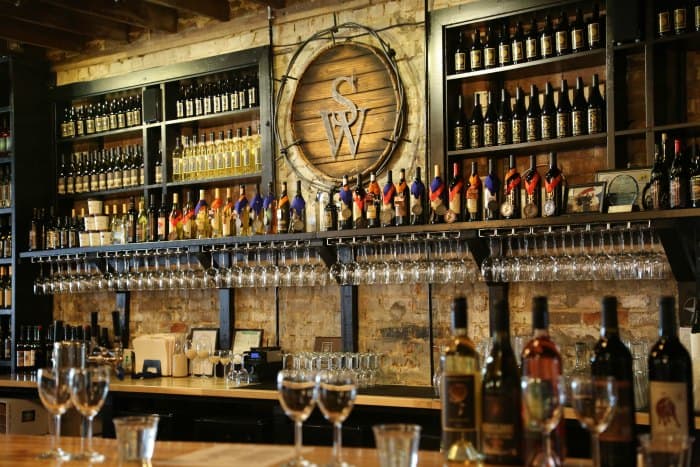 Sloan & Williams Winery
Sloan & Williams Winery offers wines produced from carefully selected, certified fruits. Featuring seven varietals and three blends, favorites include Serendipity, Sangiovese, and Symphony.
This winery has a gorgeous sitting area that is perfect for date night or relaxing during your trip to Grapevine.
Address: 401 S Main St, Grapevine, TX 76051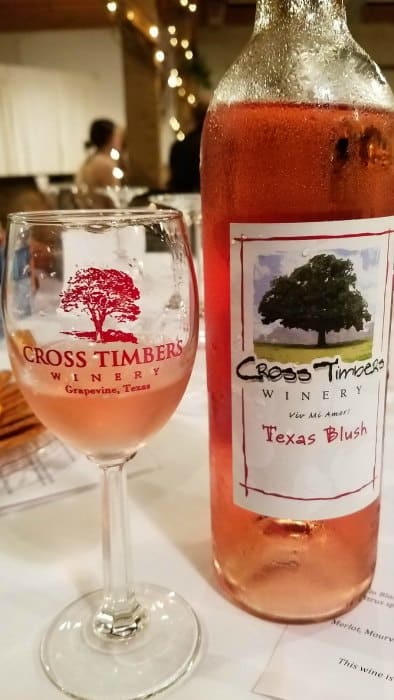 Cross Timbers Winery
Set in the historic Dorris/Brock home, one of the oldest structures in Grapevine, Cross Timbers Winery offers a unique wine tasting experience, featuring 11 varietals grown in the High Plains.  This winery is a bit off from Main Street.
Address -  805 N Main St, Grapevine, TX 76051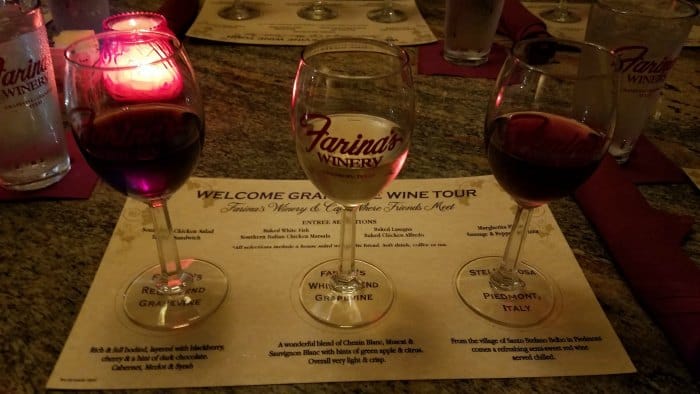 Farina's Winery and Restaurant
Farina's offers its own house red and white wines. They also have a delicious not to be missed spaghetti pizza! Trust me this is comfort food you have to try!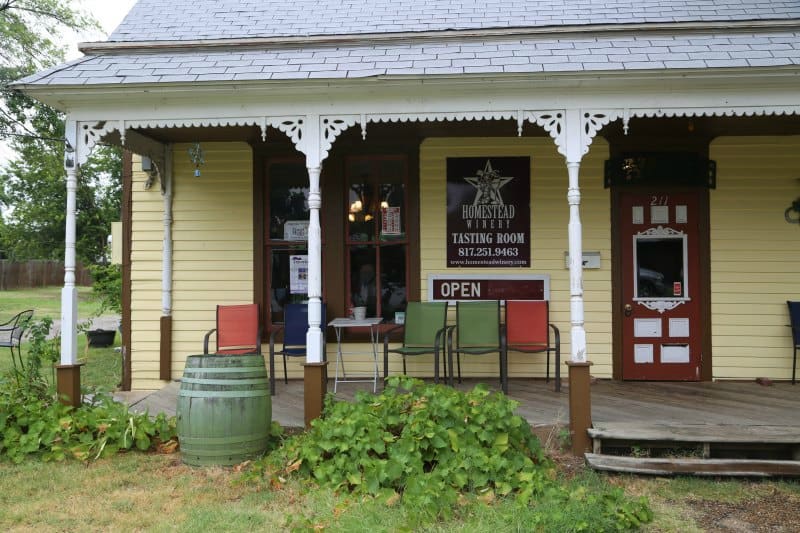 Homestead Winery
(May be Closed}
This winery is just off of Main St. in Grapevine. Located in a 100+-year-old house you have the opportunity to not only learn about their wines but also the history of the area. They have a large variety of wines to taste.
Make sure and try the chocolate wine and the Ivanhoe Nights. I brought a bottle of the Ivanhoe Nights home with me. I really liked the spicy taste balanced with the red blends.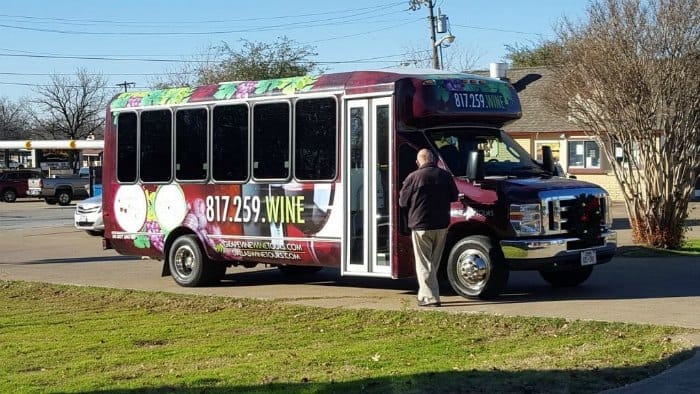 Grapevine Wine Tours
Want to visit the wineries but not have to worry about driving? Check out the Grapevine Wine Tours shuttle! They will shuttle you to some of the famous wineries along the Grapevine Urban Wine Trail and all you have to do is sit back and relax!
I have done this twice and both times were fantastic! So much fun and you really get the chance to see the city and taste the wine without having to worry about driving!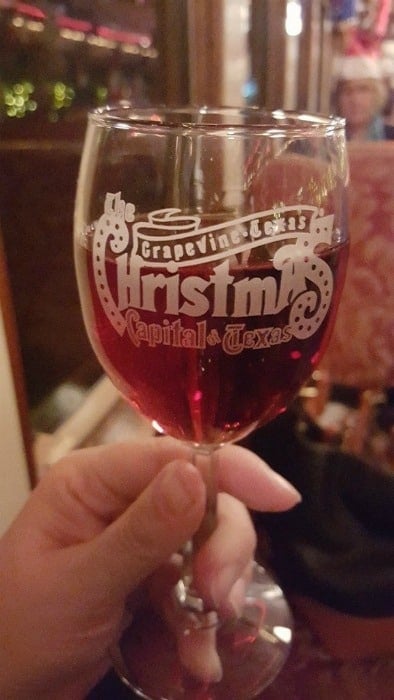 Grapevine Holiday Wine Train
If you are in Grapevine during the holidays check out the Holiday Wine Train! It is so much fun and the perfect way to get in the holiday while enjoying local wine, friends, and great food! There is also a Jazz Wine Train during the year that is fantastic!
Additional Texas Travel Articles
Grapevine Texas Christmas Guide
Waco Mammoth National Monument
Check out all of our Texas Travel Guides