Easy Oatmeal Raisin Cookies Recipe! We made this with Truvia baking blend but it can also be made with regular sugar. Our goal was to make healthy oatmeal raisin cookies!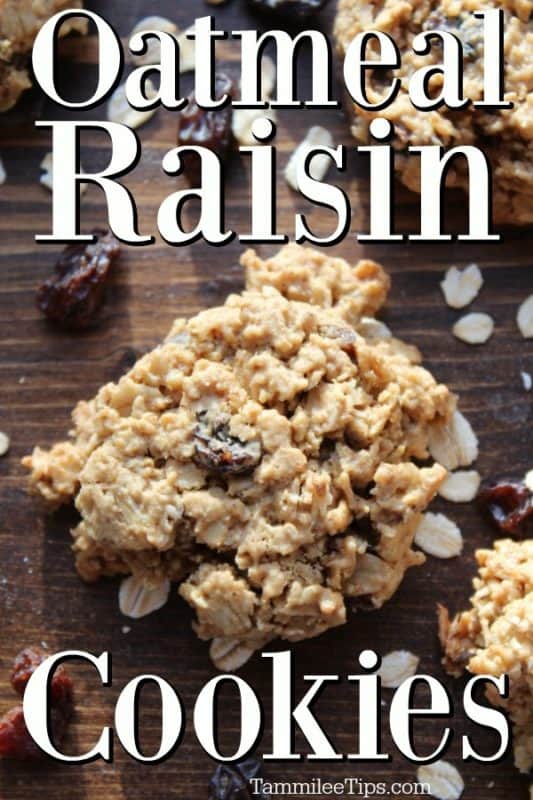 Oatmeal Raisin Cookies Recipe
I found the recipe for these cookies on the Truvia® brand website. They are super easy to make and taste amazing.
This year we are really focusing on Out with the Old and In with the New! We are focused on making sure that 2014 is an absolutely amazing year.
We have huge goals for this year. One of our goals is to focus on us and making sure we are taking care of ourselves.
We get so wrapped up in work some days that we forget to slow down and have our time.
We are really working towards building and maintaining a healthy lifestyle in 2014.
I know you are probably shaking your head and saying, HELLO TAMMILEE YOU ARE TALKING ABOUT COOKIES!
Here's the crazy thing...These cookies have 17% fewer calories and 60% less sugar than the full sugar recipe.
So yes I am talking about cookies but I am also sharing a recipe that has been lightened up for all of us.
Because let's just be honest...There is no way I am giving up cookies 🙂
5 Small Switches that will Jump-Start Your Health in 2014
From The Nutrition Twins
1. Follow our Red, Green, and Orange Rule.  At each of your meals, include either a red, green or orange fruit or vegetable.   You'll focus on what you should be eating rather than what you should stay away from and you'll fill up on nutrient-, antioxidant-, and fiber-rich foods that are an important part of a balanced diet.
2. Focus on quality carbohydrates like sweet potato, butternut squash, spaghetti squash, beans, or oatmeal. Our newly released book, "The Nutrition Twins Veggie Cure: Expert Advice and Tantalizing Recipe for Health, Energy and Beauty," explains that foods like these are fiber- and nutrient-packed sources of long-lasting energy. Both your brain and muscles will be fueled appropriately to help stave off cravings and squash hunger. As an added bonus, veggies have their own specific health- and beauty-related benefits, such as fennel and artichokes for beating bloat, squash, and green beans for fighting stress, tomatoes, and cucumbers for improving skin tone and carrots and beans for fighting cancer, etc.
3. Sneak in exercise. It's not always possible to get to the gym each day, but it's important to sneak in exercise wherever you can. Take stairs instead of the elevator at work or push your kids on the swings for an arm workout. Even if you walk around the neighborhood for 15 minutes, it counts. Just get moving!
4. Use zero-calorie sweeteners like Truvia® natural sweetener in your coffee, tea, oatmeal, and yogurt to cut calories.  You can still enjoy sweetness, but with zero calories.  Small changes can add up - if you save 100 calories a day that equals a 10-pound weight loss over the course of the year!
5. Shut off your electronics 30 minutes before bedtime.  Computers, TVs, phones, and iPads—they all stimulate your mind and disrupt sleep. Interrupted sleep and sleep deprivation slows your metabolism and negatively affects your immune system.
Oatmeal Raisin Cookies 
Ingredients
Butter
Molasses
Egg
Vanilla
All-purpose flour
Baking soda
Ground cinnamon
Salt
Rolled oats
Raisins
Great Cookie Recipes
Do you love recipes? Check out our copy cat recipes, dessert recipes, and our Crock Pot Recipes.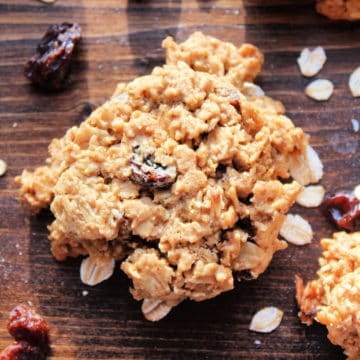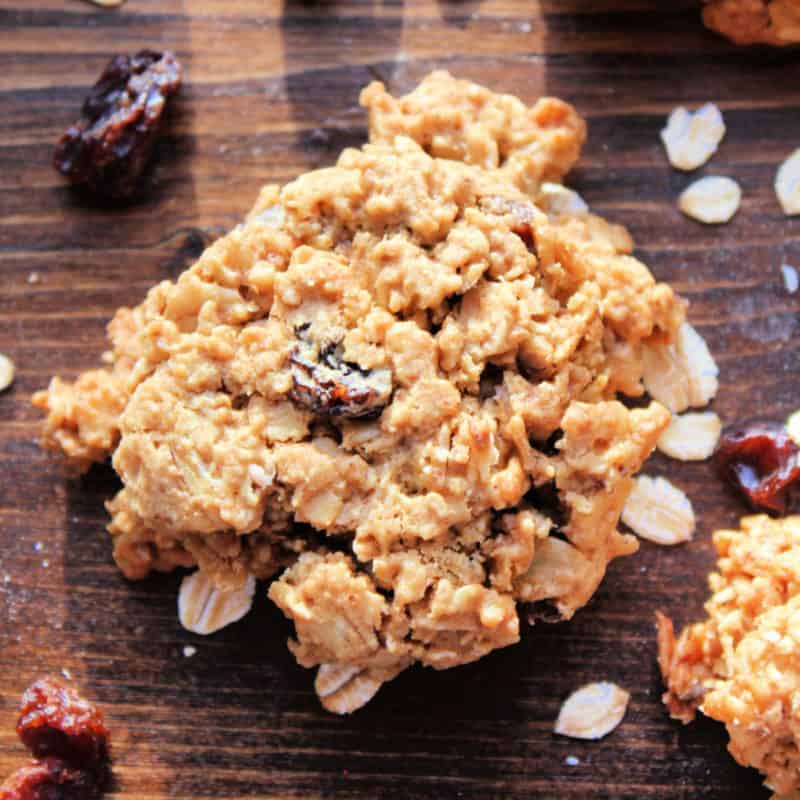 Oatmeal Raisin Cookies Recipe
How to make Oatmeal Raisin Cookies froms cratch.
Print
Rate
Instructions
pre-heat oven to 350 degrees

In a large bowl cream butter, Truvia® Baking Blend, molasses, eggs and vanilla until smooth

In a second bowl, combine flour, baking soda, cinnamon and salt

Add the dry ingredients to the creamed mixture until well combined

Stir in oats and raisins

Drop by the tablespoon onto an ungreased cookie sheet

Bake for 10 minutes until golden at the edges
Nutrition
Nutrition Facts
Oatmeal Raisin Cookies Recipe
Amount Per Serving
Calories 86
Calories from Fat 36
% Daily Value*
Fat 4g6%
Cholesterol 17mg6%
Sodium 113mg5%
Potassium 75mg2%
Carbohydrates 11g4%
Protein 1g2%
Vitamin A 128IU3%
Vitamin C 1mg1%
Calcium 9mg1%
Iron 1mg6%
* Percent Daily Values are based on a 2000 calorie diet.
Recipe originally shared on January 22, 2014. Updated October 2020.