Restaurants Gulf Shores Orange Beach you need to try!  One thing is for sure you are not going to go hungry in Gulf Shores, Alabama! Trust me on this! Today we are sharing Restaurants Gulf Shores Orange Beach you need to try! These are our favorite restaurants we have tried in Gulf Shores and would happily go back to!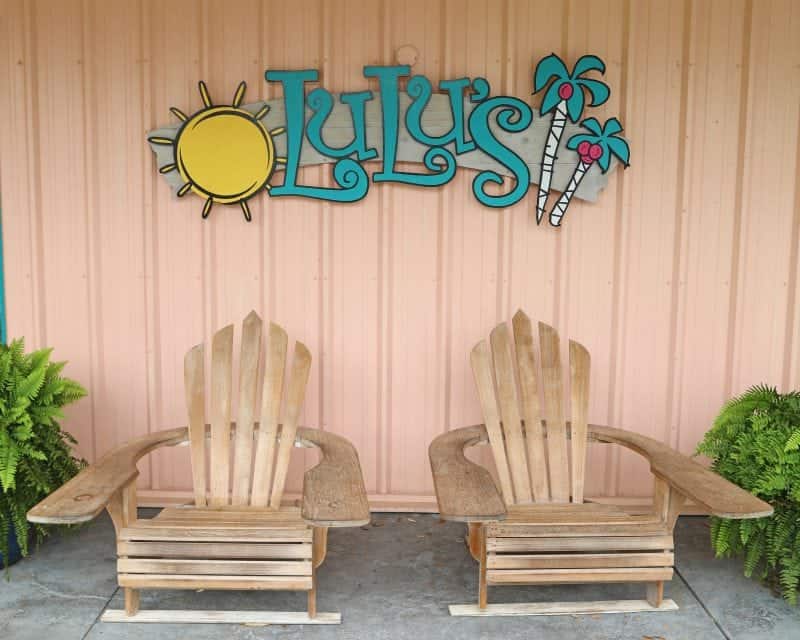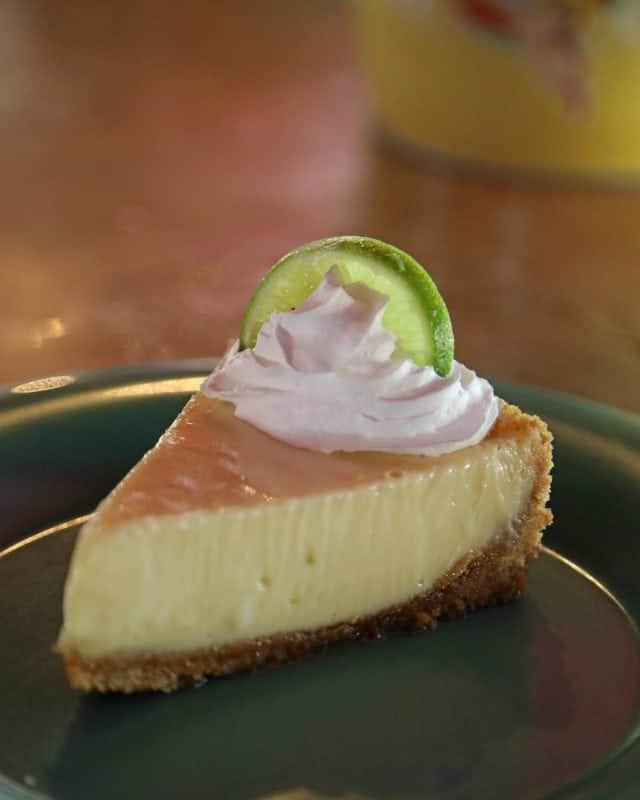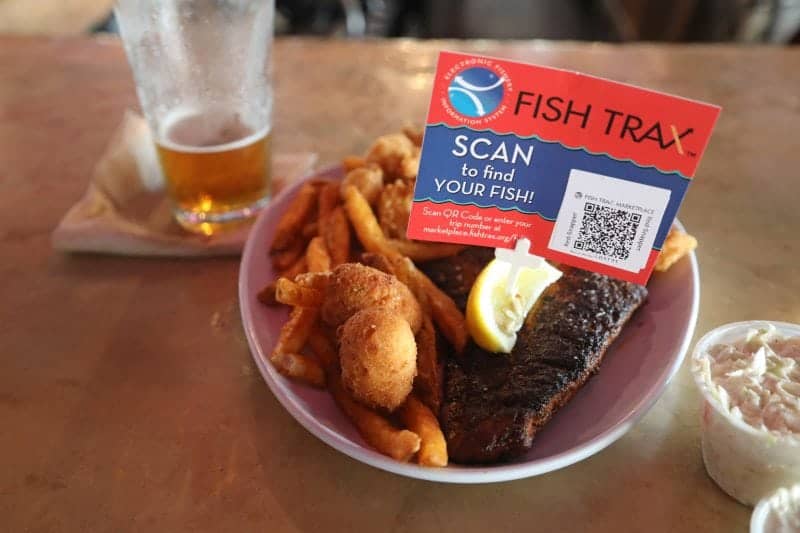 LuLu's
LuLu's is a Gulf Shores tradition for a reason! Serving amazing food and drinks right on the river! You can't go wrong with a meal from LuLu's! Their Key Lime Pie made our Must try sweet treats in Gulf Shores list!
Make sure and give yourself a bit of time just in case there is a wait to get into the restaurants. Plus you want to have time to check out all of the activities that are available on site including the cool gift shop, sand area and kids play area.
Check out the Bama Breeze Cocktail Recipe from LuLu's!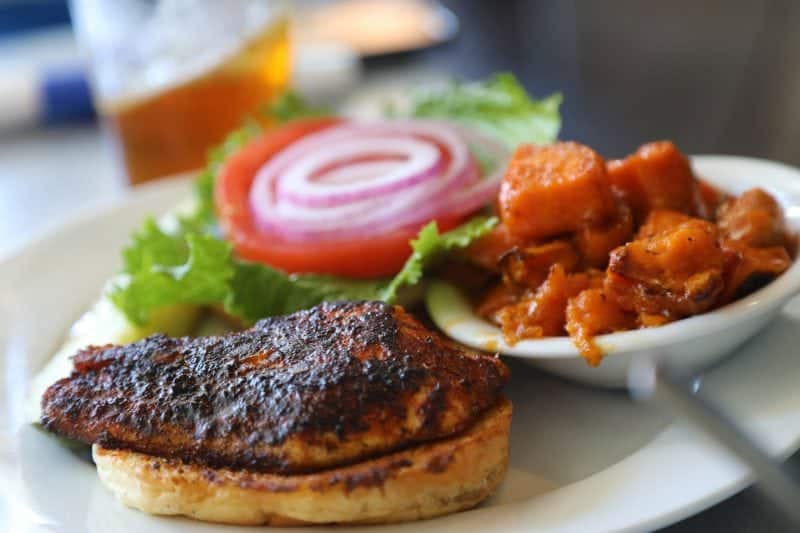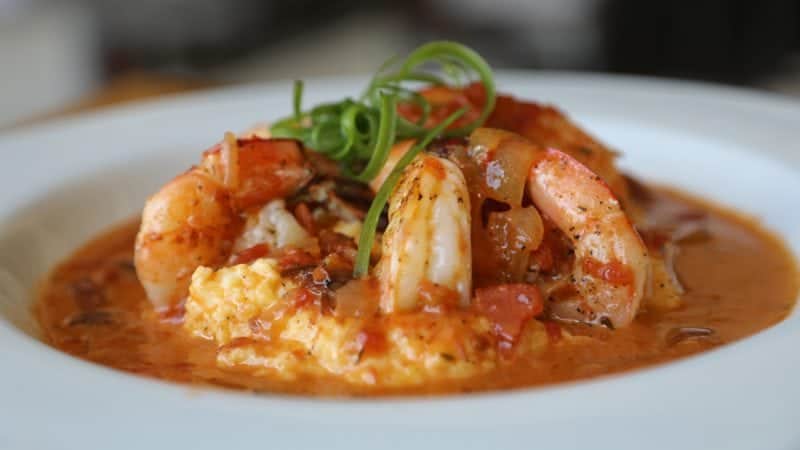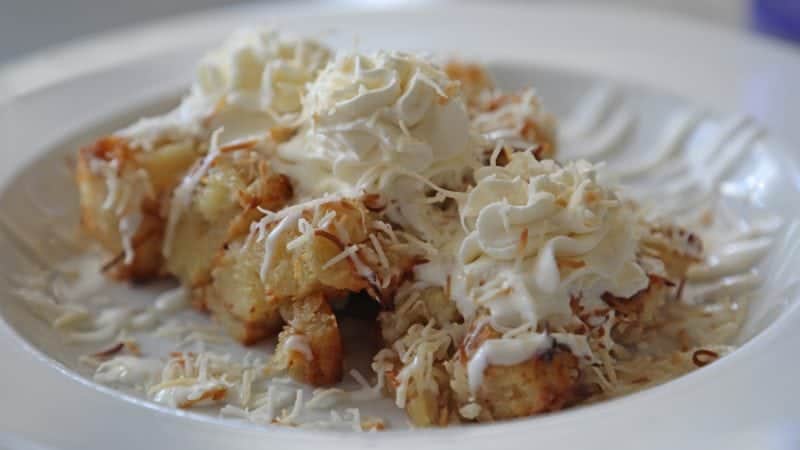 Fisher's Dockside Restaurant
Looking for an upscale lunch that won't break the bank but tastes amazing! Check out Fishers Dockside! One of the things we loved about this restaurant is seeing their James Beard award-winning chef working on the TV show guests would have a tv to watch. This is down home good cooking that you will love.
Chef Bill Briand told us that the recipes are passed down from his Mom and are full of comfort food along with seasonally appropriate dishes depending on the weather. You can't go wrong with the shrimp and grits!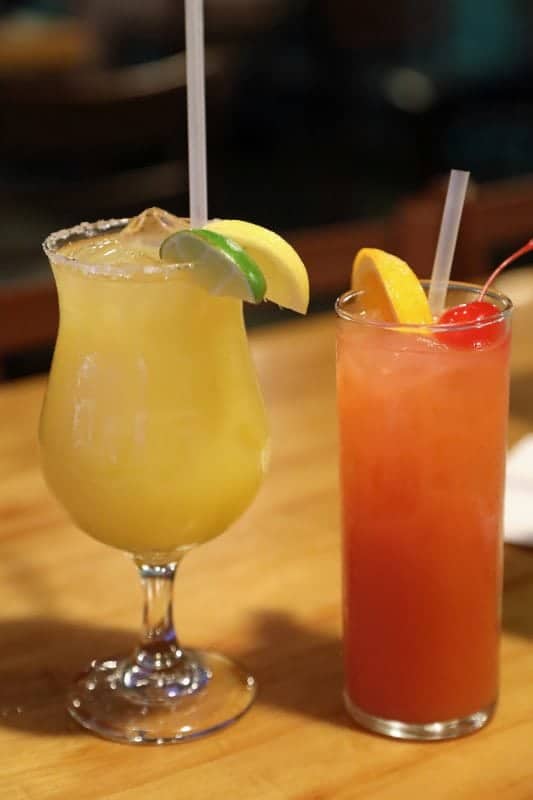 Original Oyster House
The Original Oyster House is a family tradition for many visitors to Gulf Shores. During our visit, we loved seeing huge families eating together and laughing together. They offer everything from oysters, I know that is a shock with the restaurant name to a giant salad bar and local fish entrees.
We heard that their Key Lime Pie is amazing! We were so stuffed from dinner we couldn't even manage a bit of dessert. Which is saying something with how much my Husband lives for key lime pie.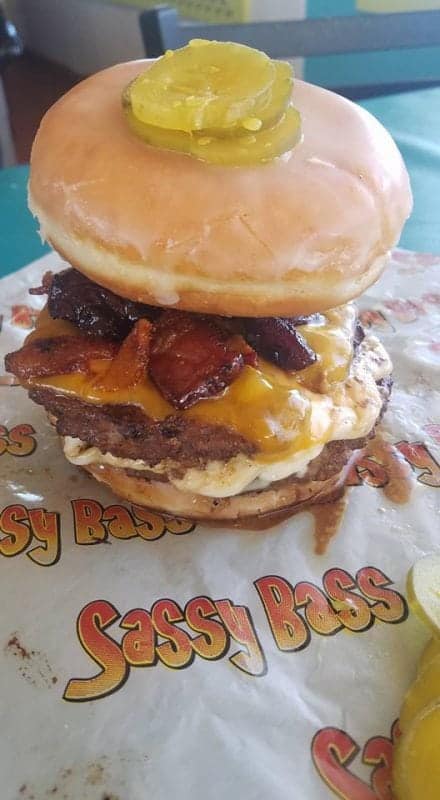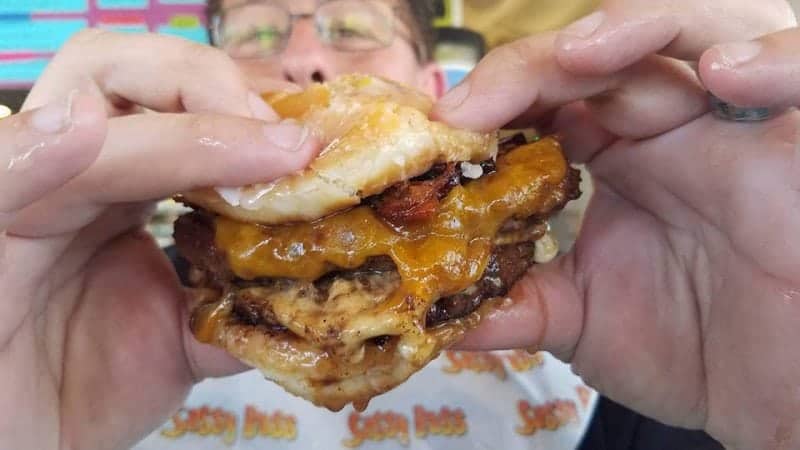 Sassy Bass Crazy Donuts
Are you wondering what I am thinking sending you to a donut place for a meal…lol, don't worry! Sassy Bass Crazy Donuts offers pizza and hamburger donuts. Yes, you read that right! They offer a double burger squished between two glazed donuts or you can have one that also has pulled pork and cheese whiz.
They also have pizza donuts which we haven't had a chance to try but they sound really interesting.
Sassy Bass
There is also the Sassy Bass which offers breakfast, lunch, and dinner along with giant fishbowl drinks. We enjoyed a great breakfast at the Sassy Bass and would love to go back for dinner and a drink. The owner was super chill and so nice during our visit. It was great hearing about their menu and the love that has gone into creating each of their restaurants.
Make sure and try the porridge! It is not what you expect at all.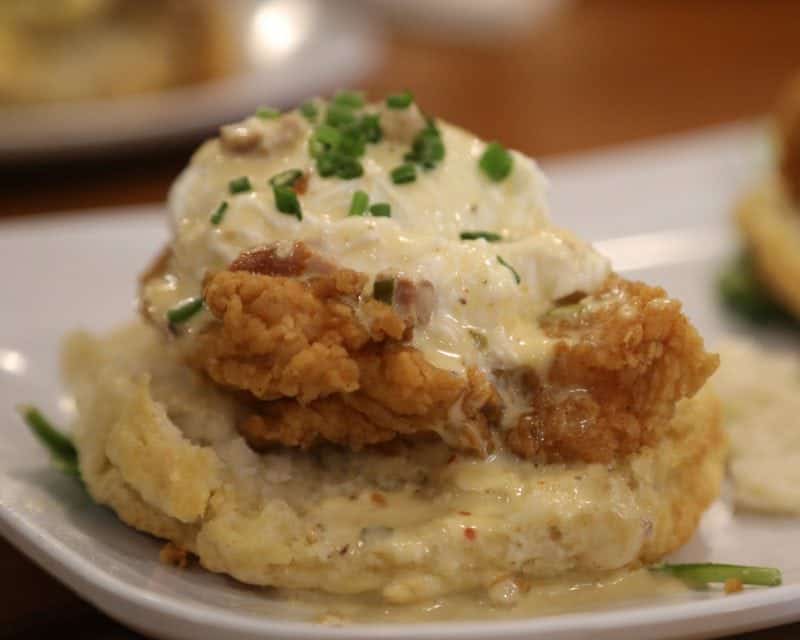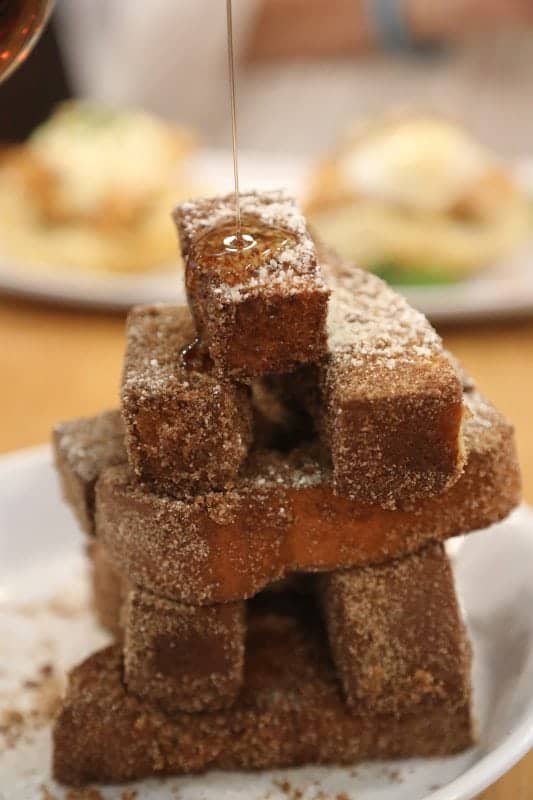 The Ruby Slipper
Do you love eggs benedicts? This is the restaurant for you! They offer amazing eggs benedicts in flavors you probably haven't seen before. This is not your normal eggs benedicts. Pictures a benedict with pulled pork or one with corned beef. They also offer a chicken benedict and more. Try the Shimp Boogaloo Benedict or the peacemaker that lets you pick any two signature benedicts.
Not really a benedict person don't worry they have a full menu! Their French toast looks like a giant plate of French toast Jenga and is pretty darn fun to eat!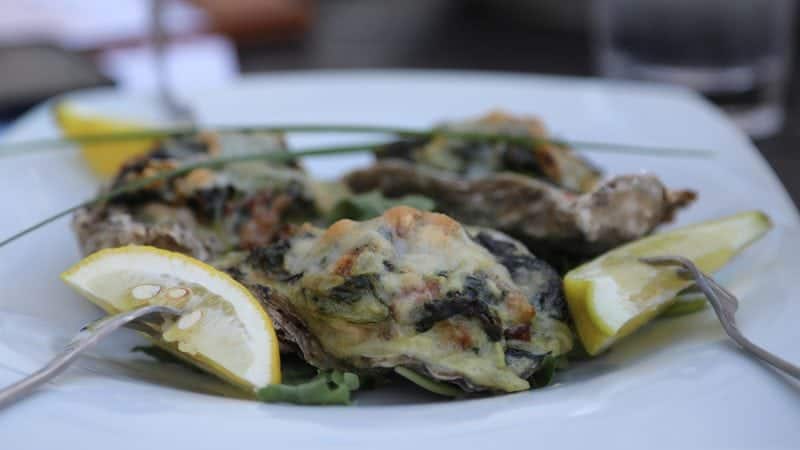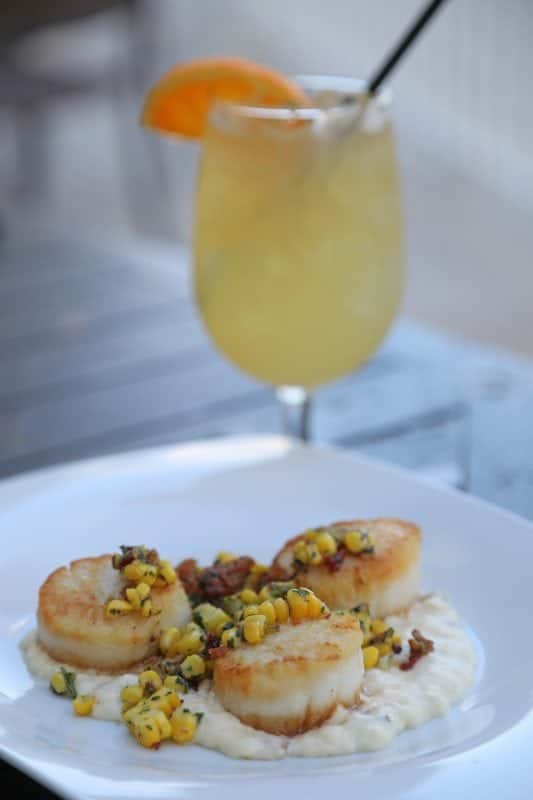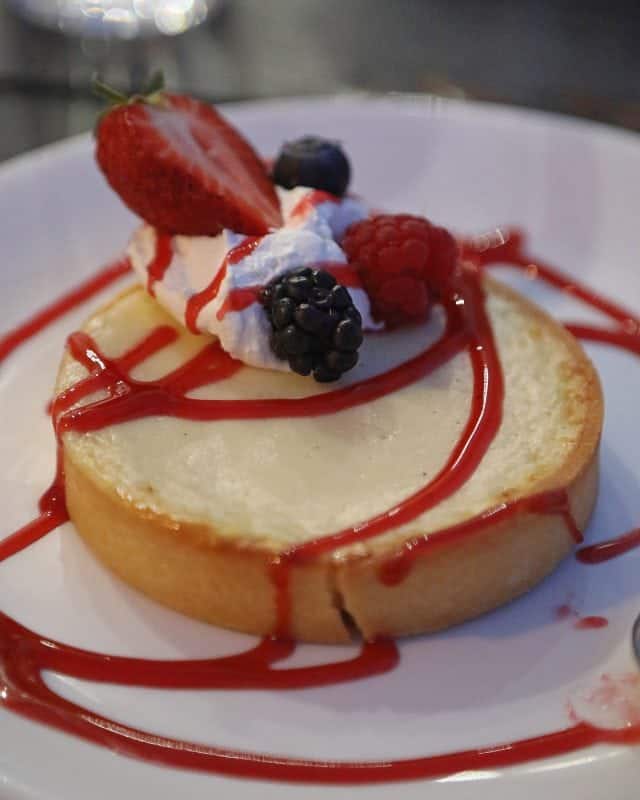 Coast Gulf Cuisine at The Beach Club
Oh my yum! Coast offers a menu that is focused on Gulf Cuisine including fresh fish, oysters, and shrimp. They even have a sushi menu. The Caprese pasta was filled with fresh basil and tomatoes.
Don't miss the key lime tart for dessert! It made our must try sweet treats in Gulf Shores list for a reason.
Tacky Jacks
So Tacky Jacks is pretty well tacky. Lol! This restaurant specializes in a beach bum vibe with quite interesting décor. You can write on a piece of duck tape and stick it all over the restaurant.  Everywhere you look there are messages from previous guests stuck to the wall.
This restaurant has the look of a bit of a party scene with bucket drinks and bright colors. We had breakfast at Tacky Jacks but did hear that it can get very festive as the day goes on.
I feel like you would honestly have to try to go hungry in Gulf Shores. There are so many restaurants to choose from! We talked with quite a few locals during our trip and they all gave us a huge list of favorite restaurants. Everything from fresh oysters to pizza was on the list.  This city truly has something for everyone.
Just ask a local for a recommendation and you should not be disappointed with the dining options in Gulf Shores.