Sunset in Santorini is one of the most photographed places in Greece. You can't go wrong watching the sunset over the blue-domed buildings of Santorini. During our Mediterranean Cruise, we took a shore excursion to Oia to see the sunset. This was one of our favorite moments during our cruise.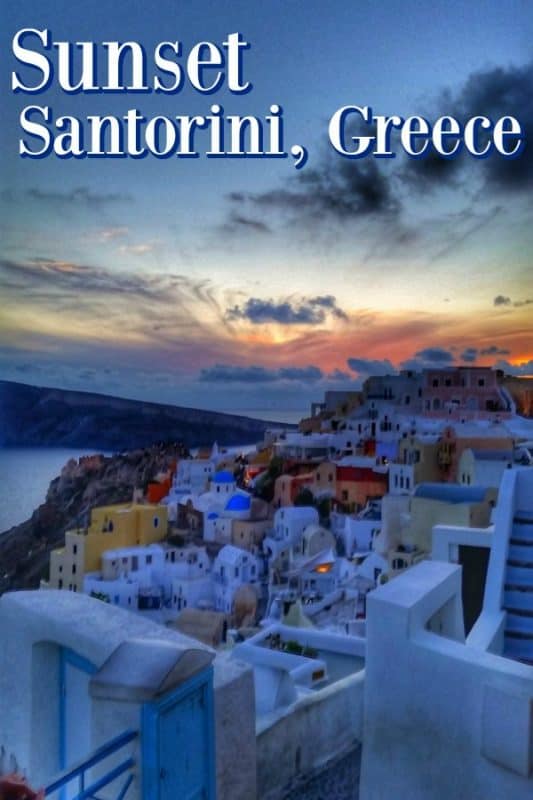 Epic Guide to Sunset Santorini Greece
Every place you look there are awe-inspiring vistas and gorgeous views. We had a hard time staying in one place because around each winding street is another picturesque view of the sunset.
One thing to know is this is a really popular shore excursion and place to be on the island. It turns into a bit of a mad rush as tourists try to find the perfect spot to get a sunset picture. At one point we felt like we were in the running of the bulls as people ran past us trying to get ahead of people to get the best spot.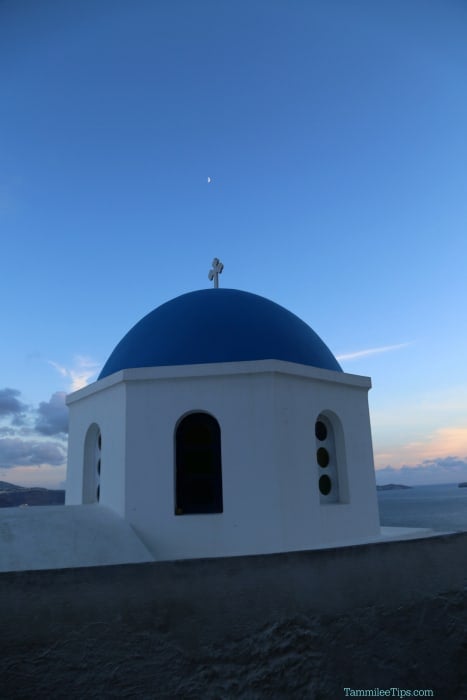 The best part of viewing the sunset in Oia is you can't really go wrong! Each picture is amazing and showcases the beauty of the island.
If you take a guided tour you can ask your guide for their favorite place to see the sunset. Our guide showed us to a spot that highlighted the blue-domed churches and views over the water. We also found a location at the end of the street that was packed with people. This spot gave you a great view of the sunset over the water but you missed having the buildings in your photo.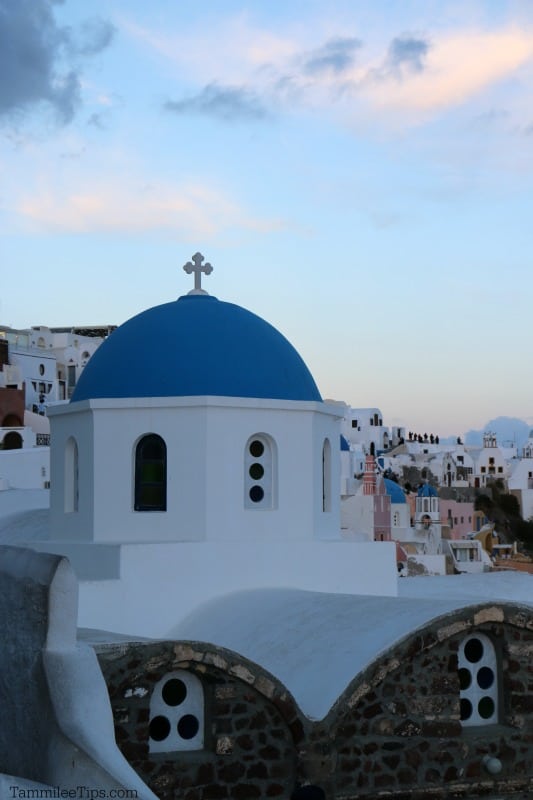 Make sure and hang out for a few minutes after the sun goes down. The light on the white and blue buildings of Santorini is truly amazing. The buildings come alive with color and warmth.
If you get motion sick or have a hard time riding on curvy streets this excursion may be a bit difficult for you. The road up from the port is winding and tight and once you are on top of the island the road continues to curve back and forth. Multiple people on our bus got a bit queasy during the ride. In the end, it was well worth it but it is worth knowing going into it so you can prepare.
Are you wondering where to stay in Santorini? There are so many gorgeous hotels and lodging options on the island.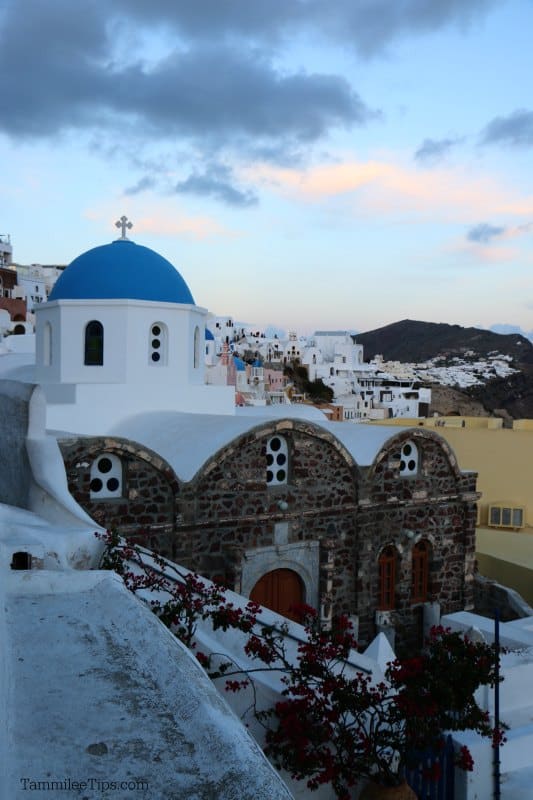 Great Mediterranean Cruise Articles
Acropolis Guide, Athens
St. John's Monastery and the Grotto of Apocalypse, Patmos -Greece
This article on Island hopping in Greece has me dreaming of visiting the islands again and spending time exploring this gorgeous country!