During our Mediterranean cruise, we had the chance to visit the TerraCotta Houses of Ephesus in Turkey. This was our second time visiting Ephesus and we honestly can't wait to go back again. Each time we have visited Ephesus we have learned more about the history of the location along with just falling in love with the area.
It is hard to imagine as you walk through the TerraCotta Houses that they were first built in the 1st century BC. They were rebuilt in the 2nd century BC. These houses had running hot and cold water along with other amazing innovations.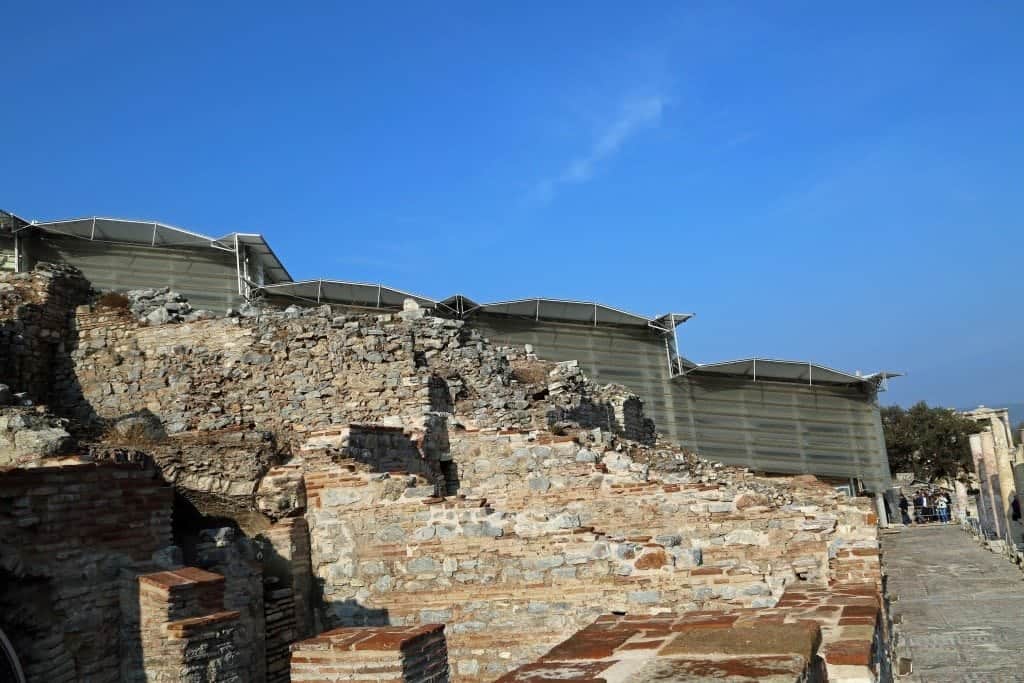 TerraCotta Houses of Ephesus Turkey
The TerraCotta Houses are now under a viewing cover to help protect them from the hot Turkish sun, wind, and other elements. We visited on an excursion from the cruise but you can also purchase tour tickets on-site to view the houses.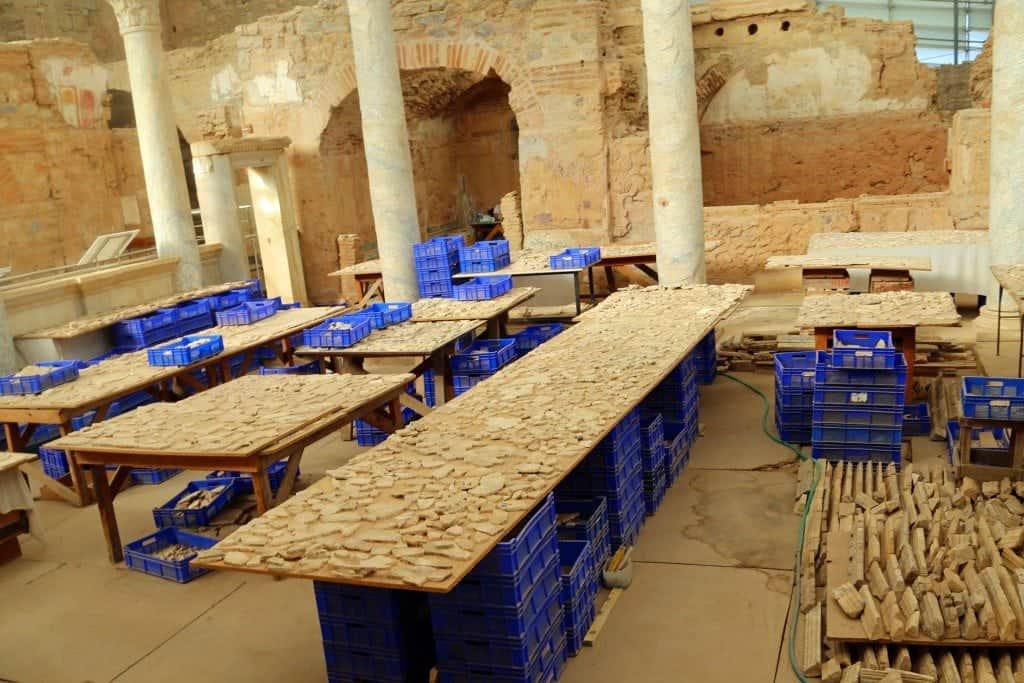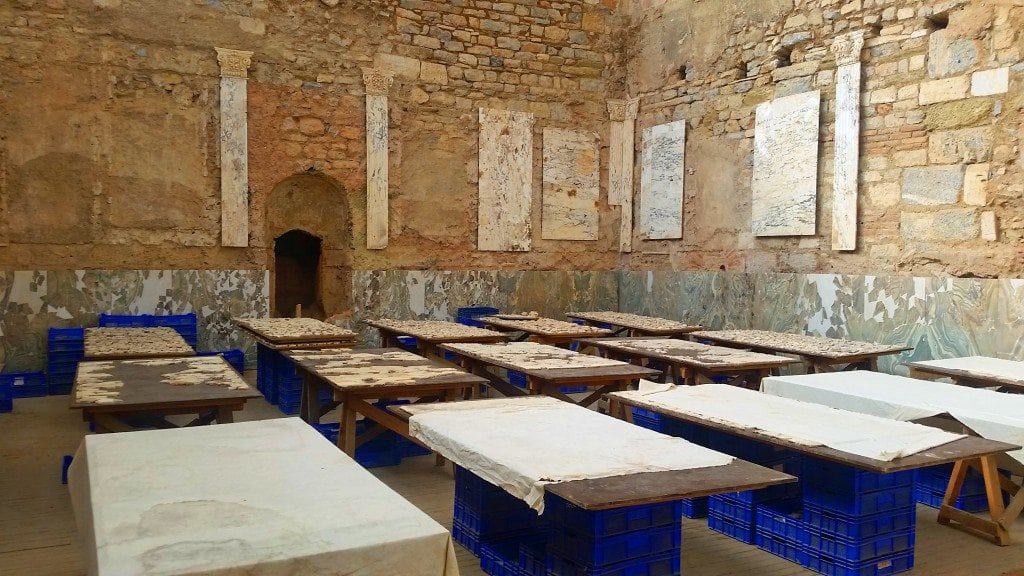 As funding is available archaeologists and researchers are actively working in the houses. It looks like a giant jigsaw puzzle of clay pieces that they are trying to put together. There are literally thousands and thousands of pieces of materials that the researchers are working on inside the terracotta houses.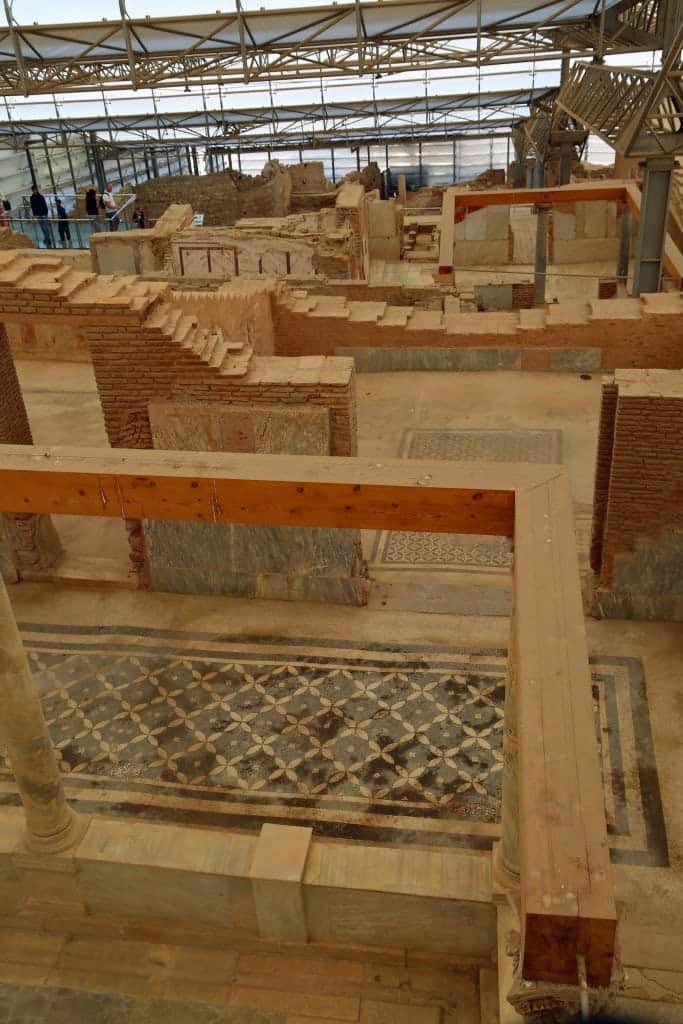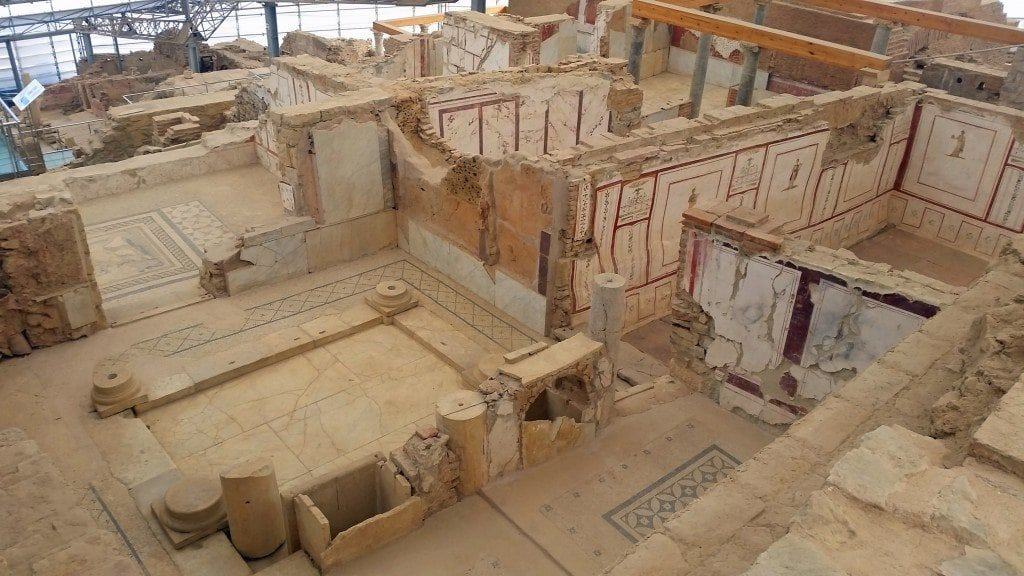 The TerraCotta Houses of Ephesus were built on the slopes of Bulbul Mountain opposite of Hadian's Temple. These houses were for the rich and important citizens of Ephesus. They had hand painted wallpaper decorations and gorgeous mosaic rugs built into their houses.
The houses are three levels with hot and cold water running through them. Our guide told us that many of the water pipes could still hold water to this day without leaking.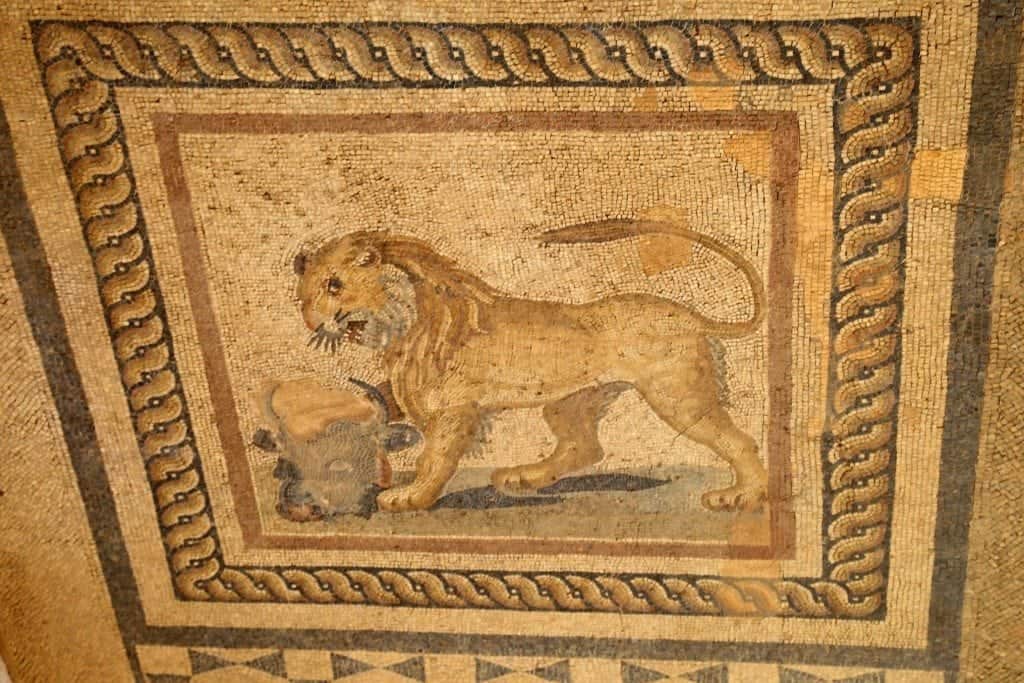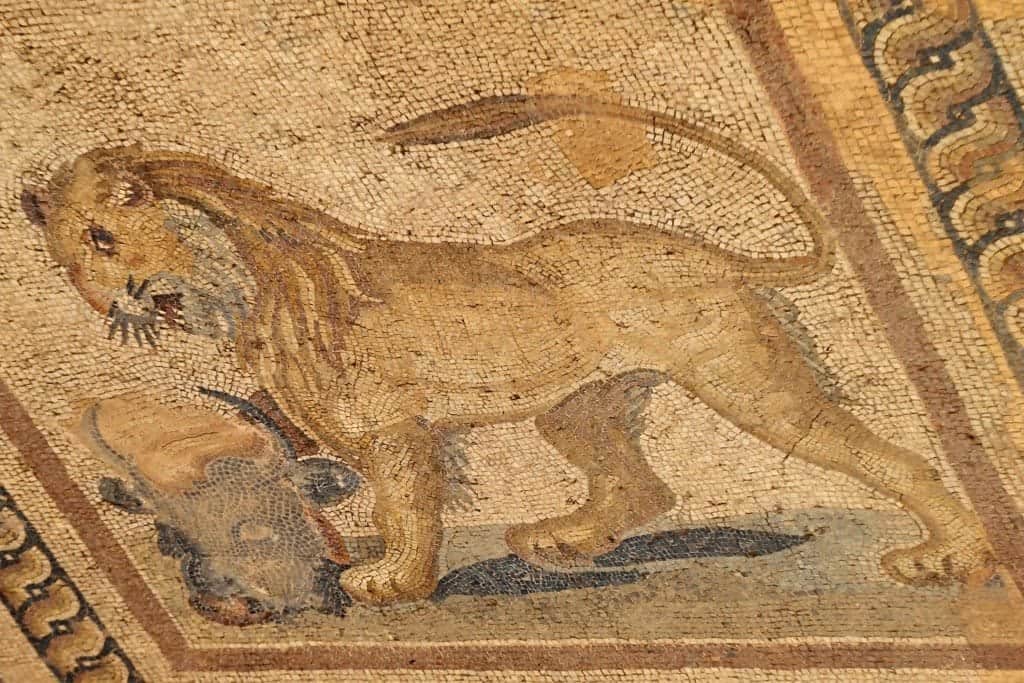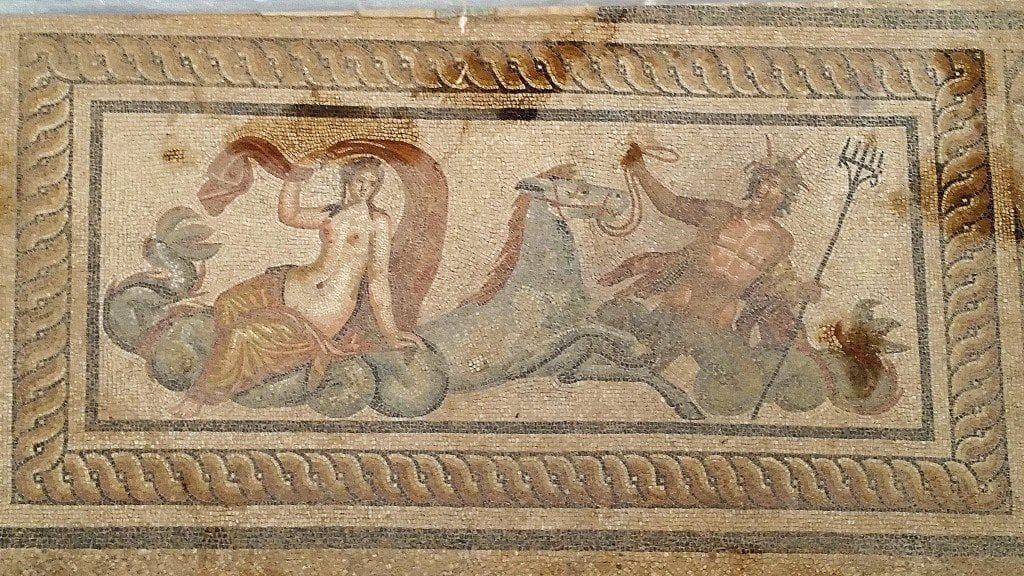 The mosaic rugs were my favorite part of the tour. It is hard to believe how intricate the designs are and how old they are.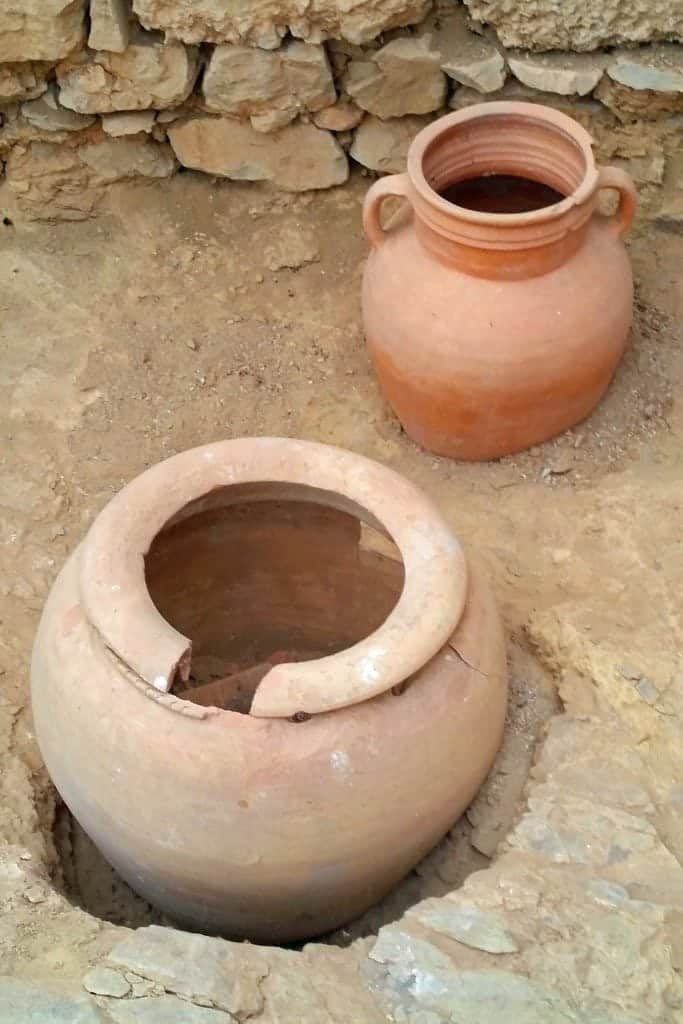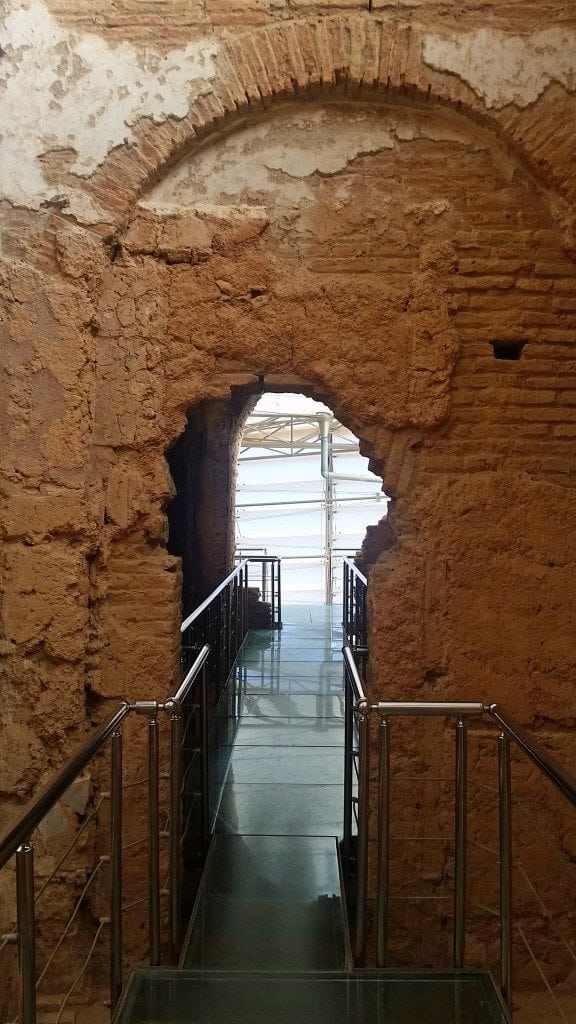 Travel tips for visiting the TerraCotta Houses in Ephesus
If you are taking a cruise excursion your ship may offer different tours to Ephesus. The TerraCotta House is normally a separate tour within the Ephesus Tour. You may have the choice of visiting the TerraCotta houses or the House of the Virgin Mary depending on the cruise line.
There are stairs to access the three levels of the TerraCotta Houses. The stairs leading down from the houses are not perfectly even and may be difficult if you have any mobility restrictions.
You can purchase tickets to view the TerraCotta Houses at the main entrance of Ephesus if you are visiting on your own.
There is not a lot of shade while visiting Ephesus be prepared with sun protection, hats, and other coverings.
The pathway leading to the TerraCotta Houses is not even. Comfortable sturdy shoes are recommended to walk through Ephesus. If it rains the pathway is slippery.
Additional Mediterranean Cruise Articles
Epic Guide to Sunset in Santorini
Visiting Mykonos by Cruise Ship
St. Johns Monastery and the Cave of the Apocalypse -Patmos, Greece
Check out all of our Mediterranean Cruise Guides