During my visit to Procter and Gamble in Cincinnati Ohio, I had the chance to visit the Procter and Gablme Archive Museum. This was such a cool experience and an opportunity to walk back in time with P&G.
I was in Cincinnati for the Science of Sleep event. I learned so much during this event including 10 tips for getting a better night's sleep.  I have been sleeping so much better since this event. I am so thankful to P&G for helping me get a great night's sleep.
During our tour of the Procter and Gamble Archives, we had the chance to see the origins of the company and how they have evolved over time. It is amazing to think that P&G started with Ivory Soap.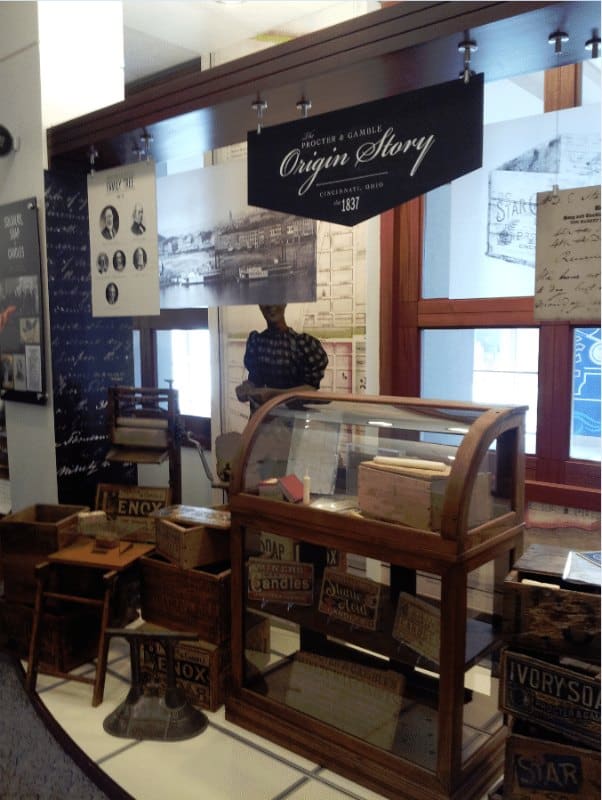 Procter and Gamble Archives in Cincinnati Ohio
The P&G Archives has an absolutely amazing amount of products, memorabilia, and company information back to the start of the company.
I did not know that P&G was started in 1837  by two brother-in-laws. One of them was a candle maker and the other was a soap maker.
William Procter, emigrating from England, established himself as a  candle maker in Cincinnati, which was a busy center of commerce and industry in the early nineteenth century. And James Gamble, arriving from Ireland, apprenticed himself to a soap maker. The two might never have met had they not married sisters Olivia and Elizabeth Norris, whose father convinced his new sons-in-law to become business partners. As a result, in 1837, a bold new enterprise was born: Procter & Gamble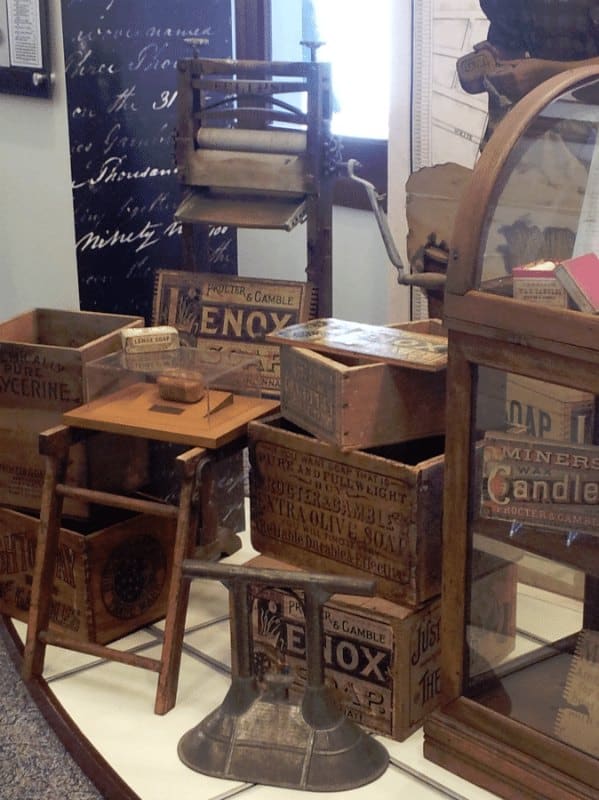 Father-in-law Alexander Norris noted that his new sons were competing for the same raw materials. He suggested a joint venture. After several years, the sons agreed and on October 31, 1837, they signed the partnership agreement that founded the Procter & Gamble Company. Their total assets were $7,192.24.  The business began during nationwide panic and depression. But the struggling young firm survived. Cincinnati proved a sound business base because as a meat packing center, it offered plenty of fat and oil for  soap and candle making.

• The Procters' eldest son, William A. Procter, was the first P&G President in 1890.

• Son Harley T. was the company's first Advertising and Sales Manager. He named Ivory Soap.

• The Gamble's eldest son, James N. Gamble, invented Ivory Soap and founded the first laboratory in P&G history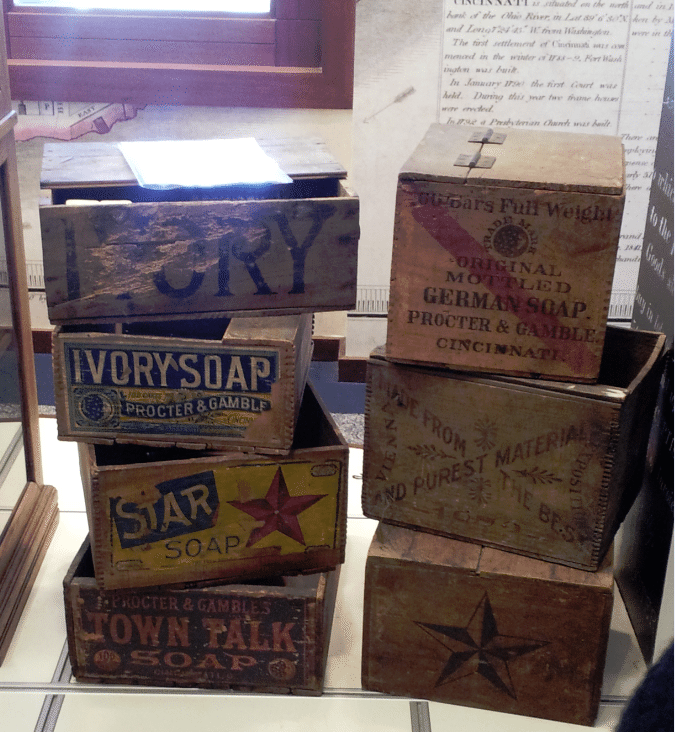 From Ivory Soap the company continued to expand and try new products.
Did you know that Ivory Soap used to come with notches in it so you could split the bar and use one for laundry and the other for body washing?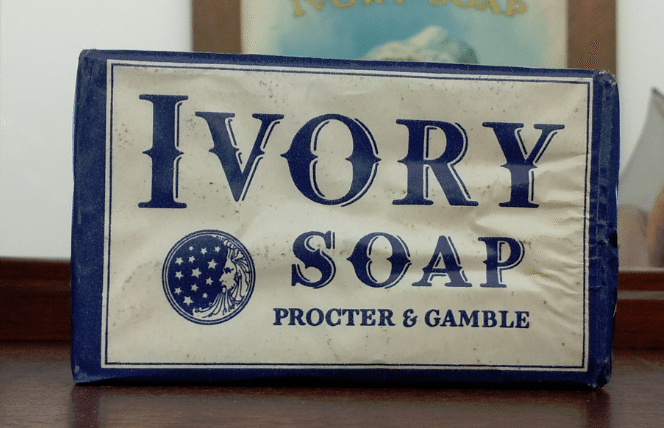 One of my favorite parts of the P&G Archive tour was seeing the old packaging for products.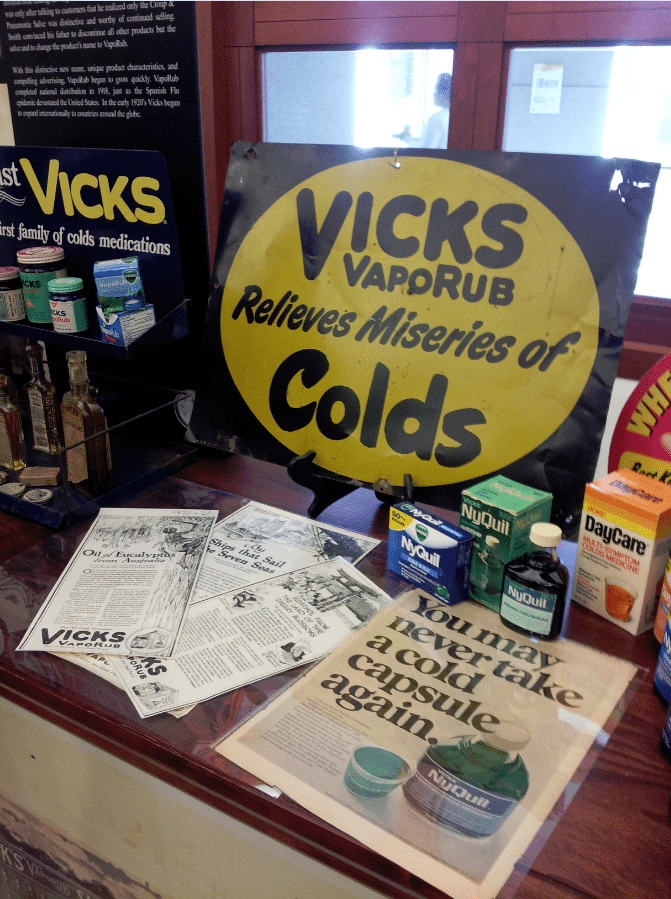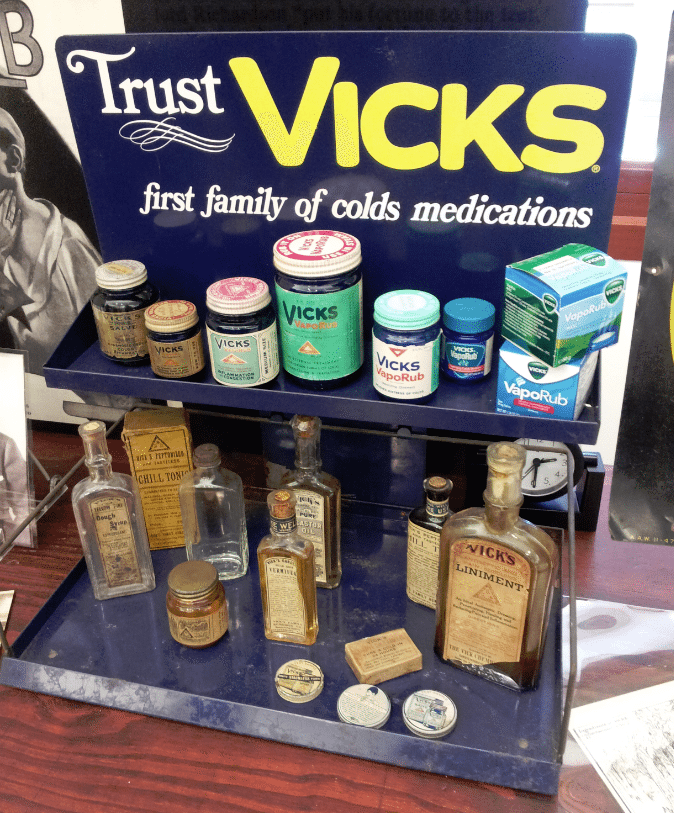 We had the chance to smell one of the really really really old bottles of Vicks and you could still smell it strongly! My sinuses were clear after taking a whiff. I can't imagine how strong it smelled 50+ years ago.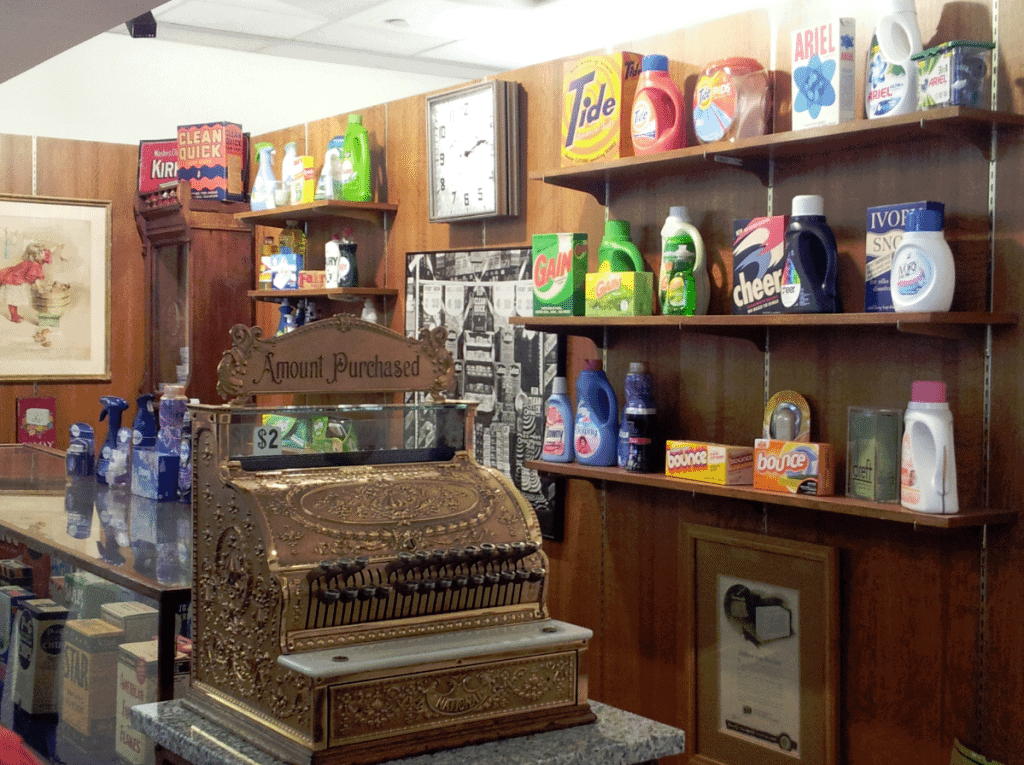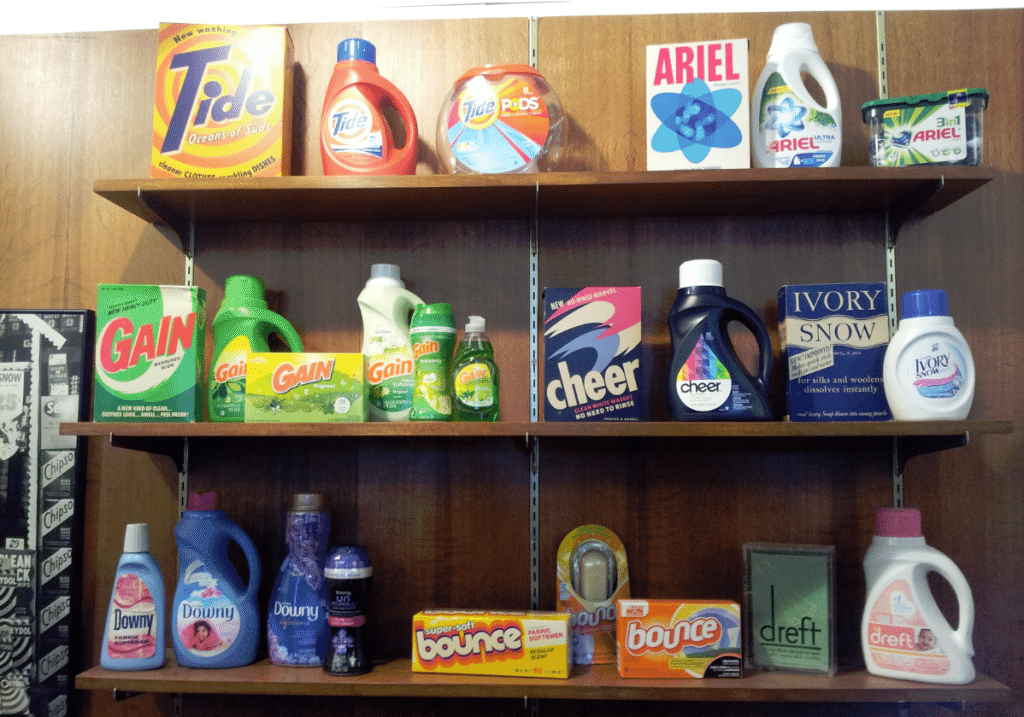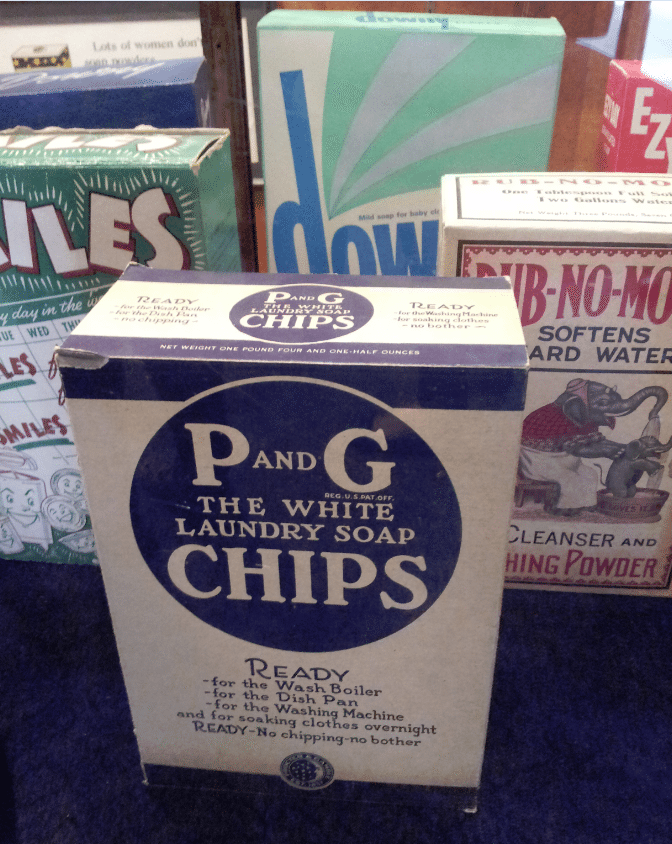 The evolution of laundry detergent is amazing!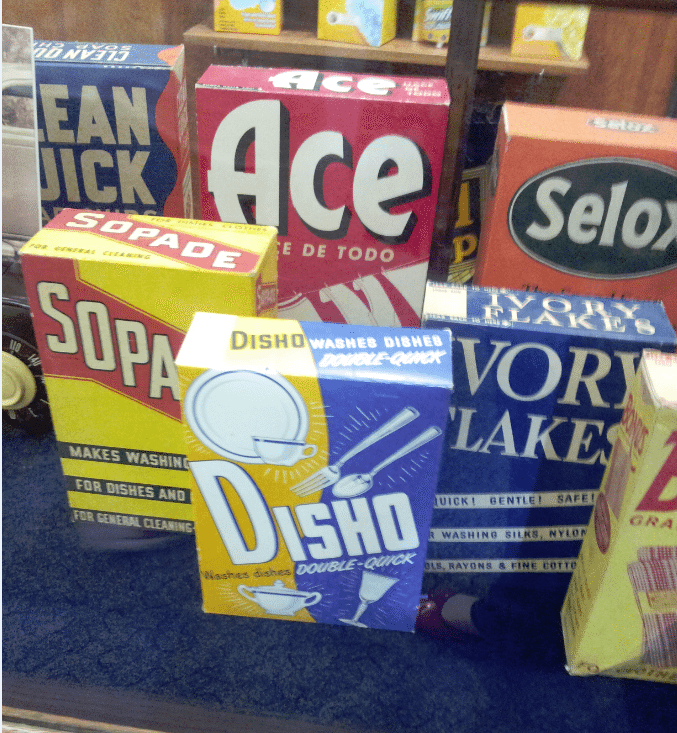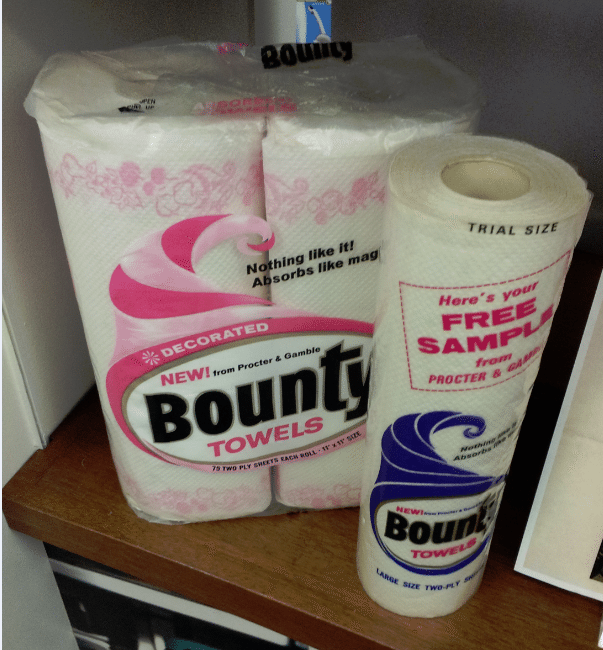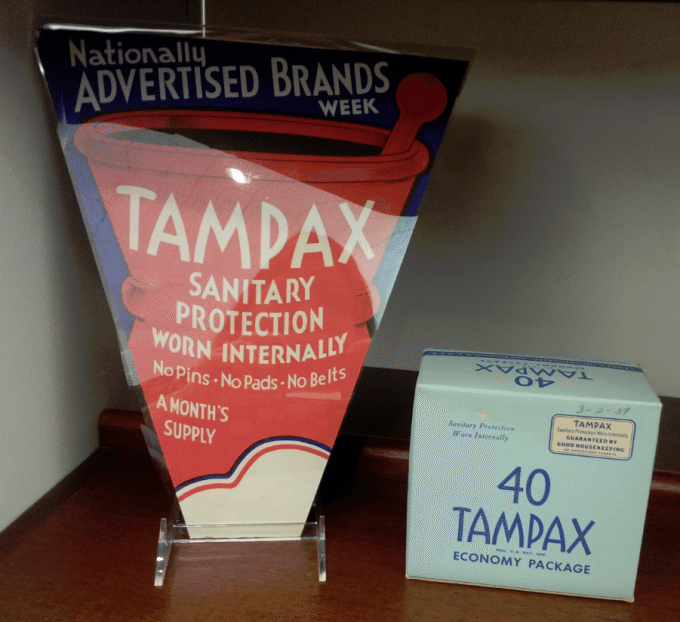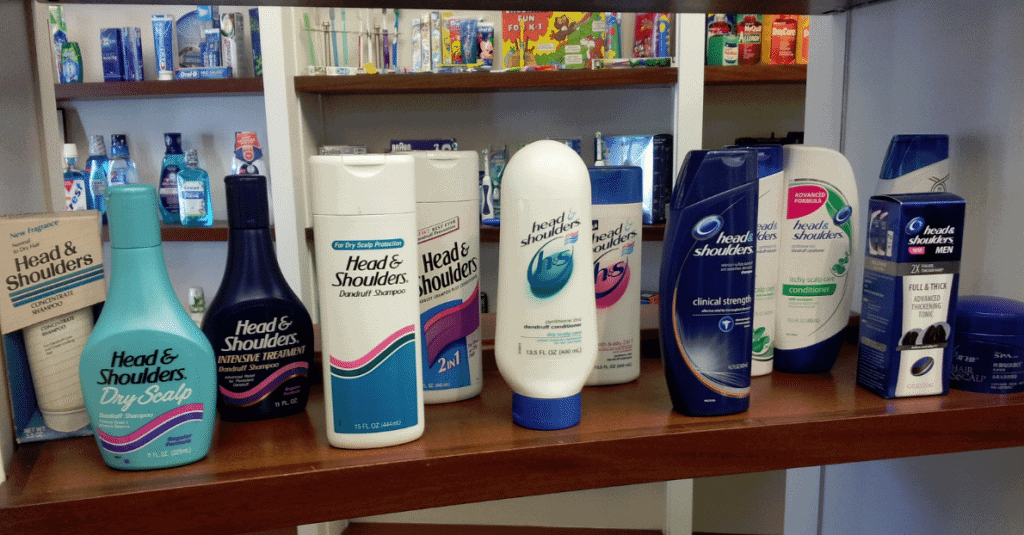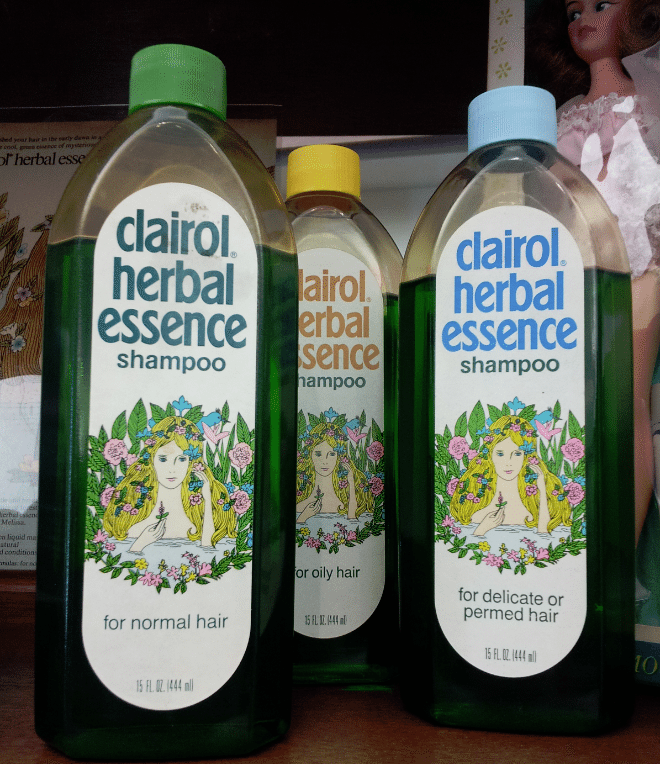 Visiting the Procter and Gamble Archives was one of the highlights of my trip. It was so cool to see the history of the corporation and how much they care about maintaining their history.
They have archive employees whose sole job is to make sure the history of the company is documented and cared for.
Additional Fun Articles