Loftus Hall is one of the most haunted houses in Ireland. You can take a tour and experience the thrills and chills of this historic hall.
LOFTUS HALL MAY BE CLOSED!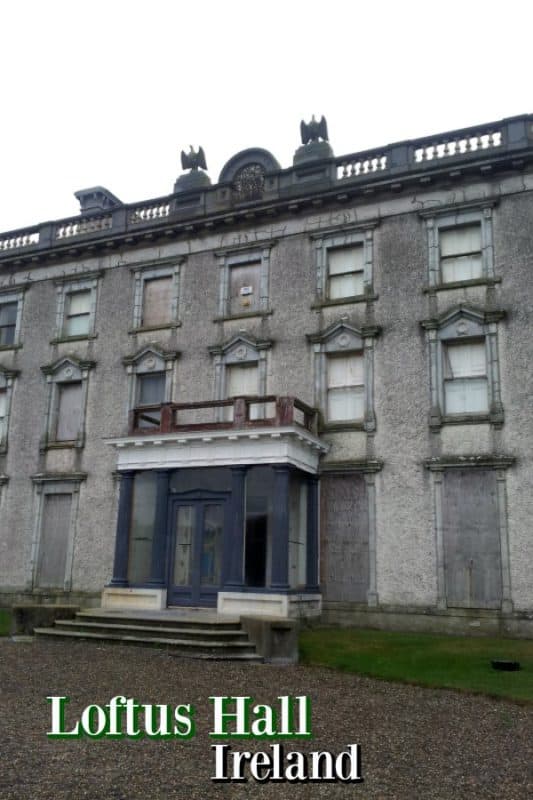 Loftus Hall, Ireland
Have you ever experienced chills and the hairs standing up on the back of your neck when you find out your are visiting someplace? That is exactly what happened to me when I heard we were visiting Loftus Hall the most haunted house in Ireland.
I had a moment of not quite panic but not quite excitement when I learned we would be spending the afternoon walking the halls of Loftus Hall.
I try very hard to keep everyone happy including those that may be living or well not living. We have been told that our current house is haunted and I will fully admit to talking to the house at times when weird things have happened.
I never thought though that I would end up on a haunted tour while visiting Ireland. I figured we would be taking pictures of the beautiful landscape and visiting the friendly people of Ireland.
But to my surprise and sort of delight, we found out we were visiting Loftus Hall......
When you arrive at Loftus Hall you are given a playing card that shows you are ready to enter the house. I felt a sense of dread when I looked at my card and saw the Joker.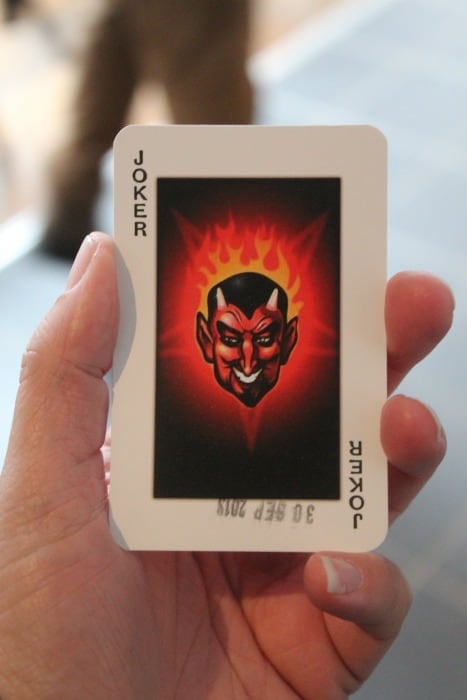 Did this mean that I was going to be called out during the tour? Was I going to have to enter a dark room on my own? All sorts of fear and wonder started entering my thoughts while looking at my card.
I am sure my face was white as a ghost when I showed it to John. He smiled and showed me his 5 of diamonds and advised me he would stay close if I needed him.
Hmmm, such a reassuring thought having my Husband near me while entering a haunted house. How was he going to protect me from ghosts and other unworldly things?
The tour starts and I am looking around trying to see where the nearest escape routes are and how many people are in the group. I found myself getting caught up in the history of the house and the stories the guide was telling us. I found myself wondering what was to come next and would I see a ghost?
Would I feel the creepy-cool hand of something across my skin or feel a breath along my face? Would I feel another presence in the room that was not of this time?
I want to keep your sense of wonder so I will just say that a tour of Loftus Hall is frighteningly amazing. If you are in Ireland and want to see for yourself what it is like to walk the haunted hallways of Loftus Hall I highly recommend a visit.
I do suggest bringing someone with you that you can grab onto just in case 🙂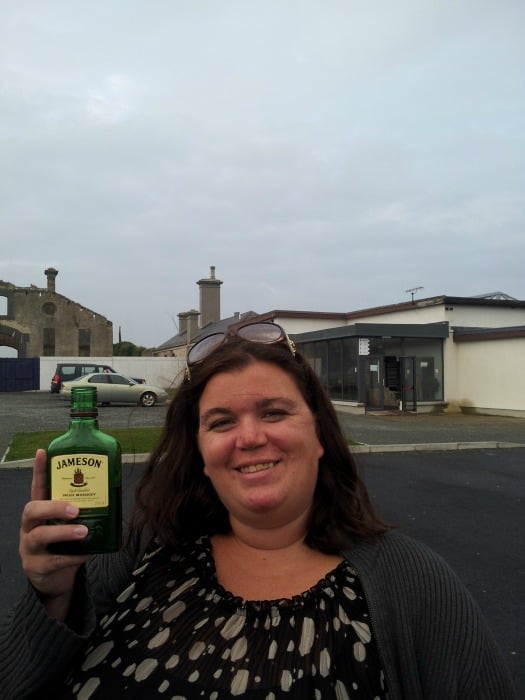 Oh and when you're done there is nothing quite like a sip of Jameson to calm your nerves and warm you from the insides 🙂
Do you notice anything different between this pic and the one above?
Did I mention that we were told the 2nd level is uninhabitable and empty....yep I was a bit freaked out by the photos.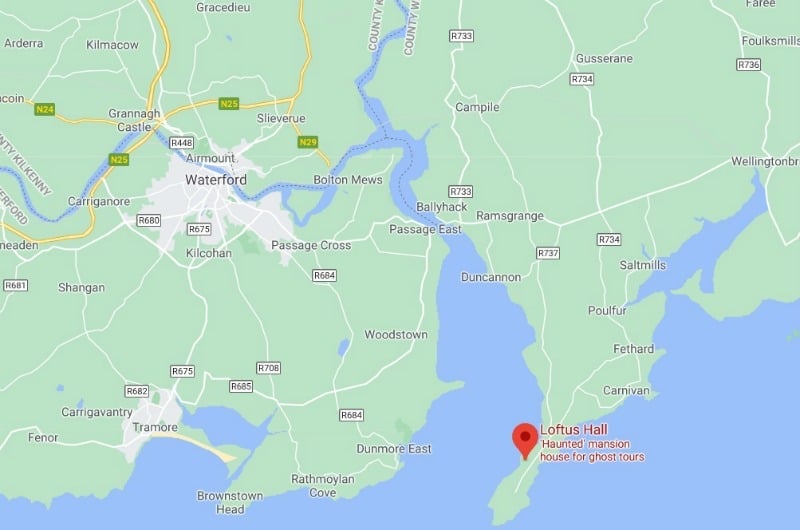 Where is Loftus Hall in Ireland?
Hook Head, New Ross, Co. Wexford, Ireland
Find out more about the experience here.
Additional Ireland Resources
The Europe Hotel - Killarney
Book of Kells and Trinity College, Dublin
Dunbrody Famine Ship Experience
Check out all of our Ireland articles.