The Carnival Vista is Carnival Cruise lines newest ship and it is filled with amazing new innovations, dining options and so much more. Today we are sharing what not to miss on the Carnival Vista.
We had the opportunity to sail on the Vista's 2nd sailing from Barcelona to Athens this year and truly enjoyed our time on the ship. Even after more than a week on the ship we were still finding new places to explore and check out.
Trust me when I say that a sea day or two on your cruise is not a bad thing at all on the Carnival Vista. This ship was created to keep you entertained and excited about your vacation.
IMAX Theater
I know what you are thinking why would I go to the movies on a cruise ship. Well here's the thing….This is the only IMAX theater on a cruise ship. Which is cool but really not the only reason to check it out. When was the last time you went to a brand new movie and just soaked it all in. You let yourself enjoy a few hours of relaxation and movie enjoyment. This is exactly what you can do on the Vista in the IMAX theater. Plus this is a great place to head to if by chance the weather isn't amazing one day.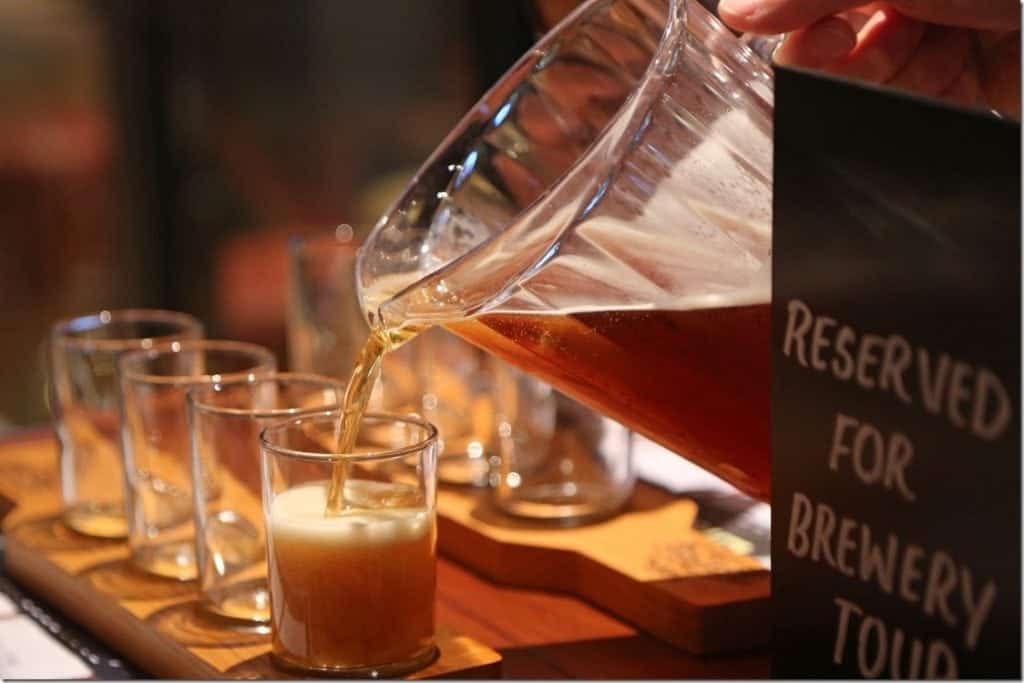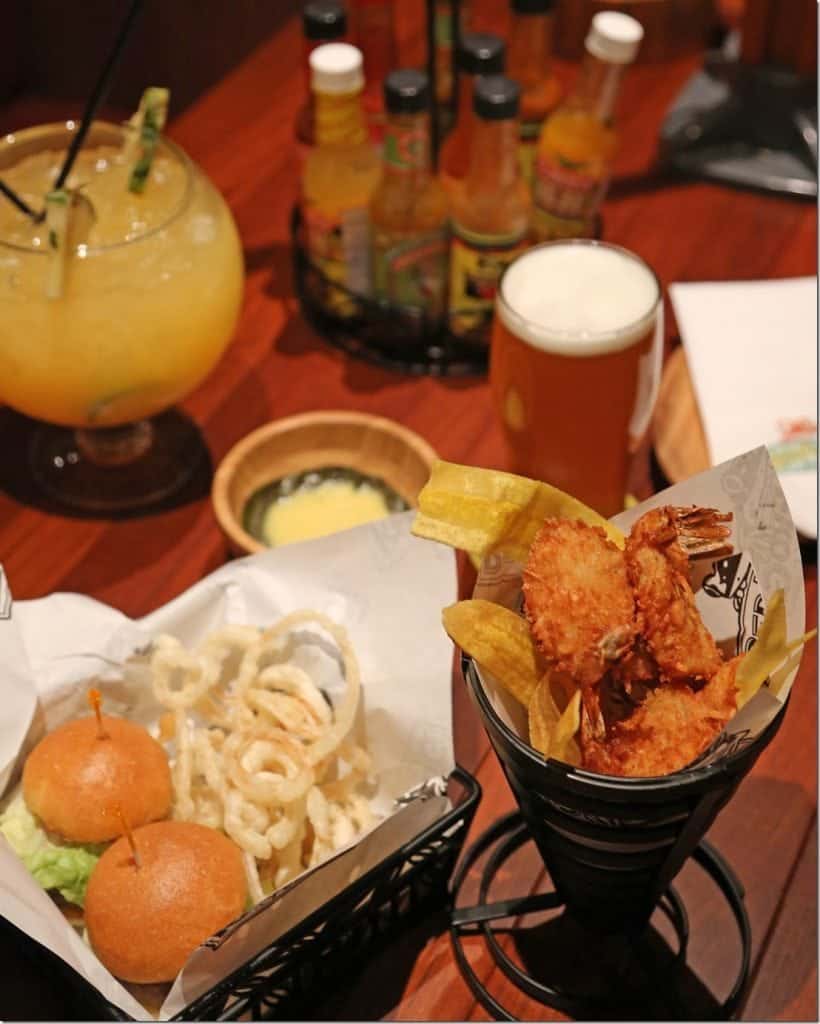 Red Frog Pub and Brewery
If you have sailed with Carnival before you may be familiar with their Red Frog Pubs.  On the Carnival Vista they have taken things to a new level and built a brewery on board the ship. The Carnival Vista has the 1st brewery at sea in North America. Colin the brewmaster will be brewing small batches of beer frequently during the cruise. Stop by for a tour and see what all they are offering.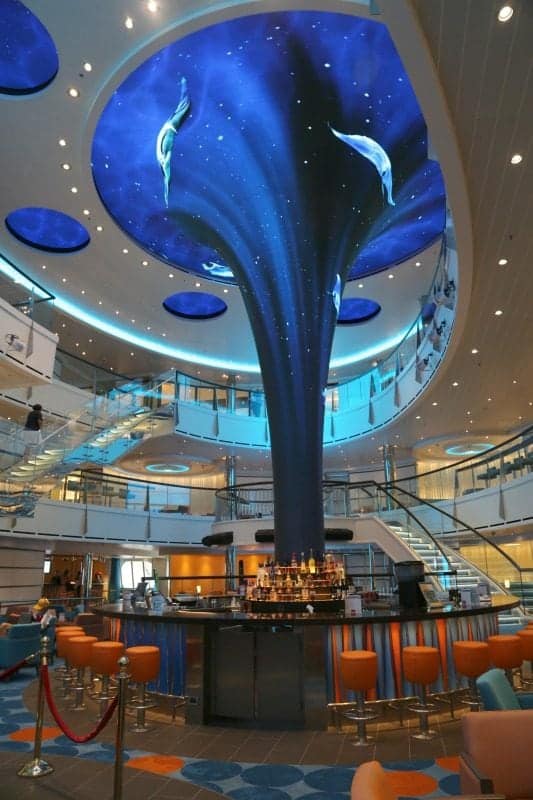 Dreamscape in the Atrium

You can't miss Dreamscape in the atrium. It is most likely the first thing you see when you walk on board the ship. The video is so realistic that I posted a video of it to Facebook and someone asked me if the sting rays were stuck or could get out. I wasn't really sure how to respond to this question.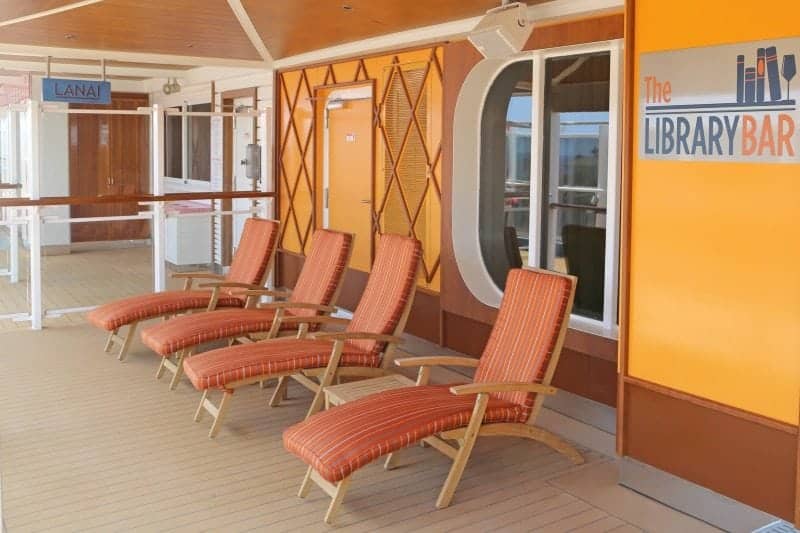 Outdoor dining and spaces
The Vista offers you the chance to enjoy the restaurants you love both inside and outside. Enjoy a date night on the deck with Fahrenheit 555. Have a glass of wine in a lounge chair outside the library bar. You can even walk up and have a Cherry on Top sundae! Which I highly recommend.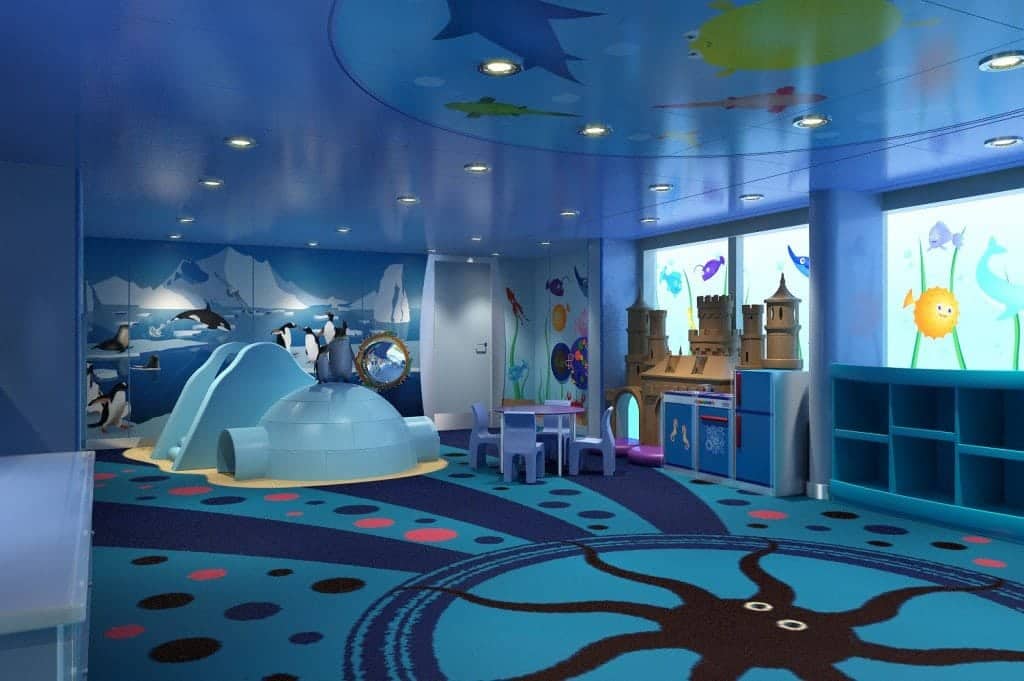 Camp Ocean
If you are traveling with kids make sure they spend some time in Camp Ocean. There are so many cool activities and events held in Camp Ocean. They can even use iPads to keep up with a virtual aquarium and tend to their fishes. Plus there is a Dr. Seuss bookville which is great for the entire family.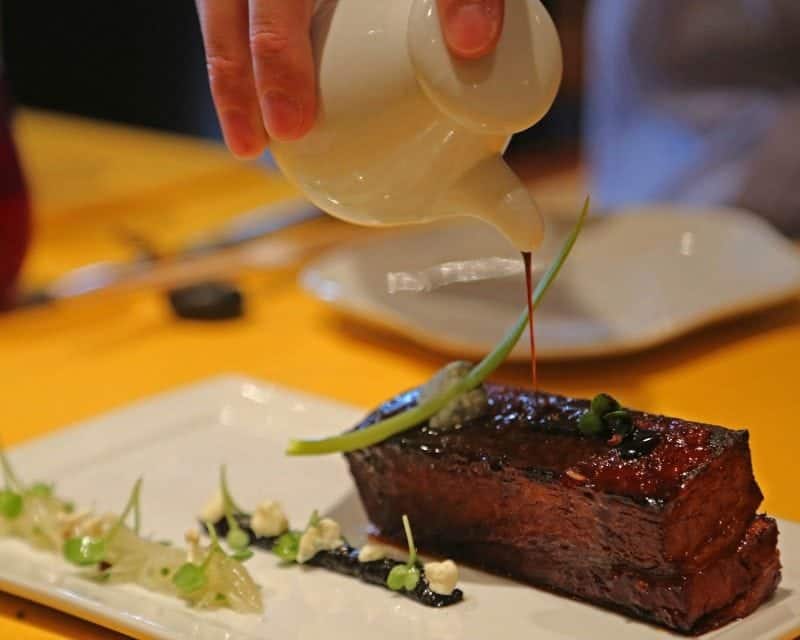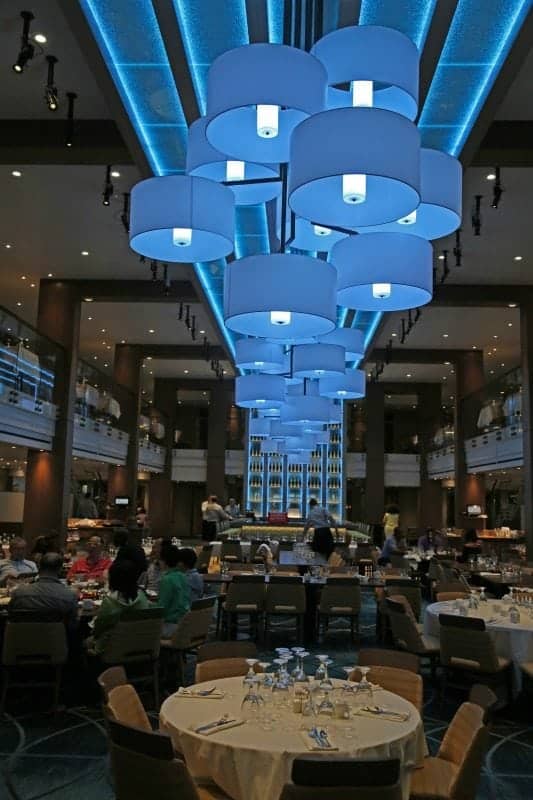 There are 25 bars and 10 restaurants on the Carnival Vista to keep you well fed and relaxed with a gorgeous cocktail.
A few favorites include Cucina Del Capitano for delicious Italian food. Fahrenheit 555 for a steakhouse experience. JiJi's for Asian fusion. Don't miss the pork belly. I hear it melts in your mouth good.
From the Lido deck to the Atrium the Carnival Vista is filled with so much more than we could have ever imagined. We are ready to book another cruise on the Vista so we can explore more of the ship and see all the places we might have missed.
Oh and have a Blue Iguana Breakfast burrito because they are delish!