11 Sweet Treats to try on the Big Island of Hawaii
We love visiting the Big Island of Hawaii as often as we possibly can! I went to school on the island for a while and fell in love with the Big Island. I am so excited to share some of our favorite places to grab a sweet treat!
Sweet Treats to try on the Big Island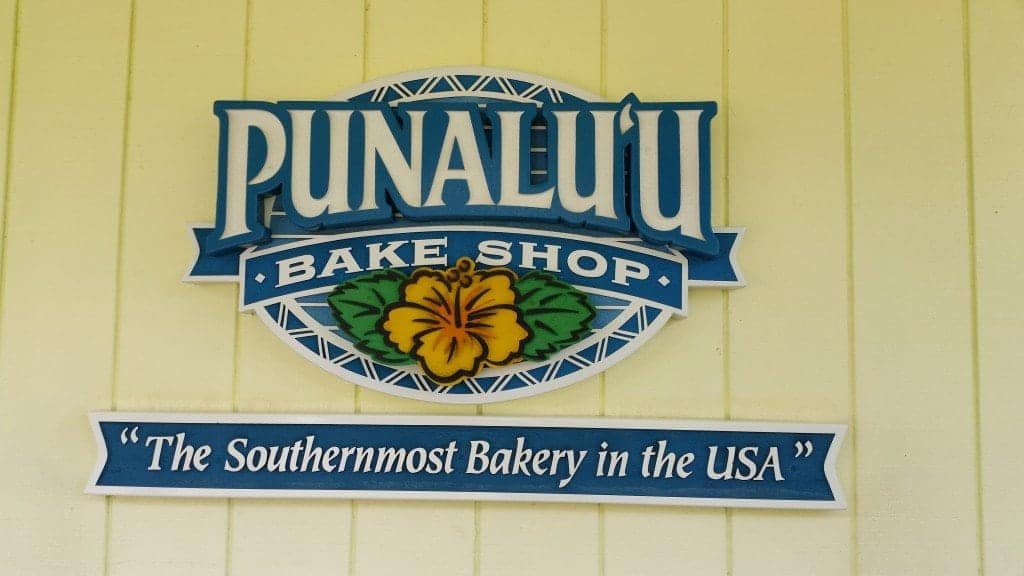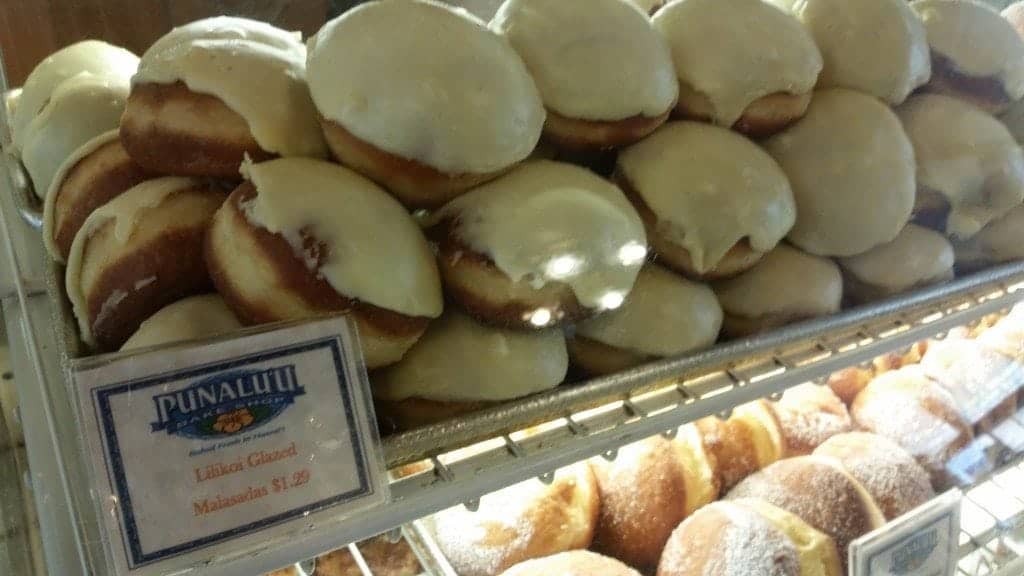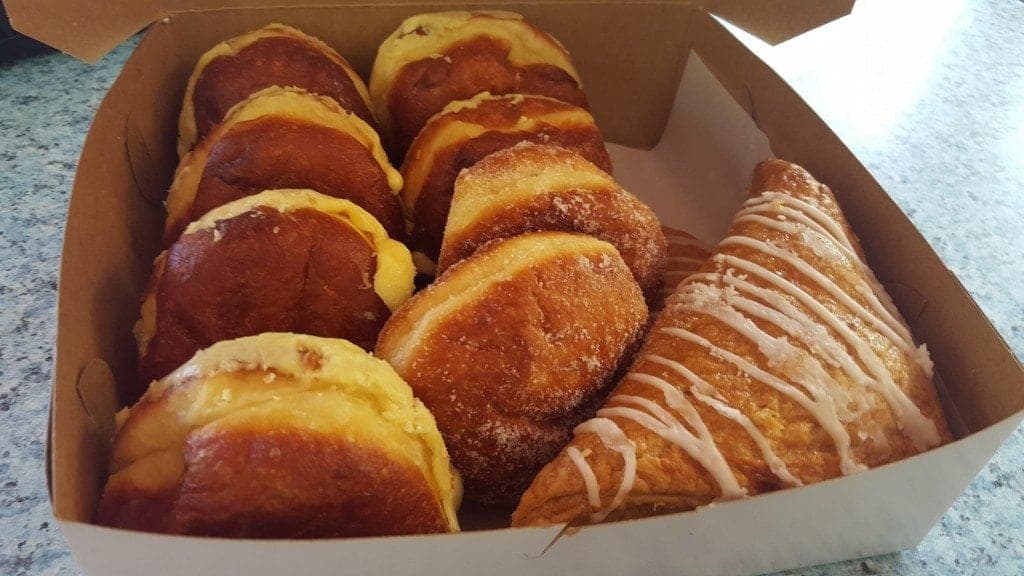 Lilikoi Malasadas from the Punalu'u Bakery 
Every time we are on the Big Island, we take the time to drive to the Punalu'u Bakery in South Point. It is a couple of hours' drive from Kona and SO WORTH IT! I go straight for the Lilikoi Malasadas that are heaven in your mouth. They also have coconut turnovers that are fantastic.
These are my favorite dessert in Hawaii! There are so many great foods to try in Hawaii!
Address - 5642 Mamalahoa Hwy, Naalehu, HI
Phone:(866) 366-3501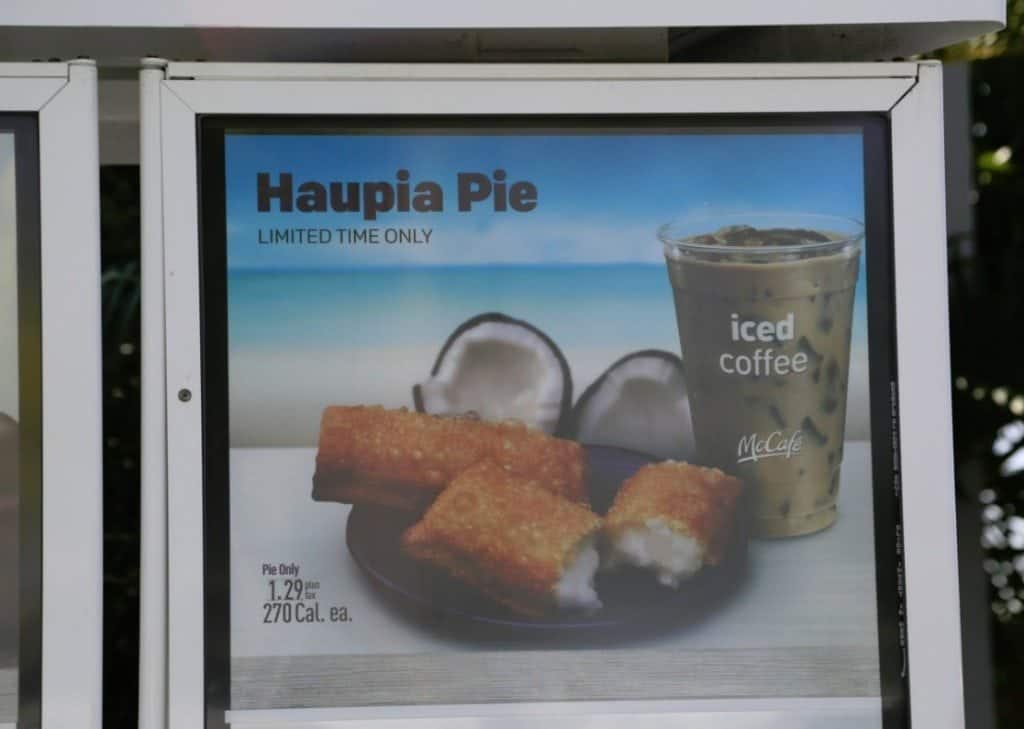 Haupia Pie from McDonald's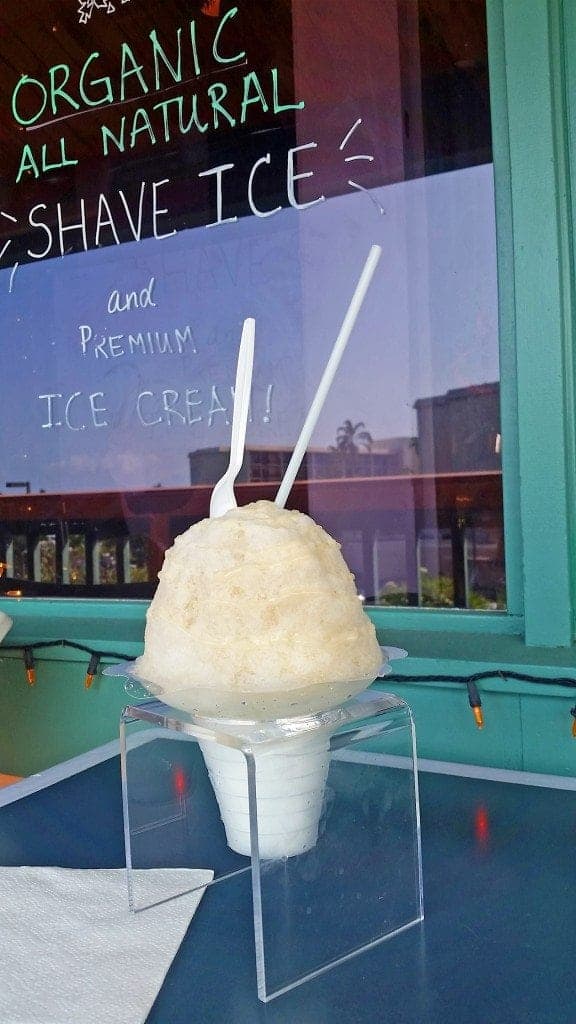 Snow Cones from One Aloha Shave Ice
Located near downtown Kona and the cruise ship pier we highly suggest stopping at One Aloha Shave Ice. HELLO YUM!
You have to try the pina colada flavor actually all the flavors are amazing. They make the flavors in house with organic ingredients. We went back multiple times once we found this spot on our last visit to the island.
Address:
Phone:(808) 238-5559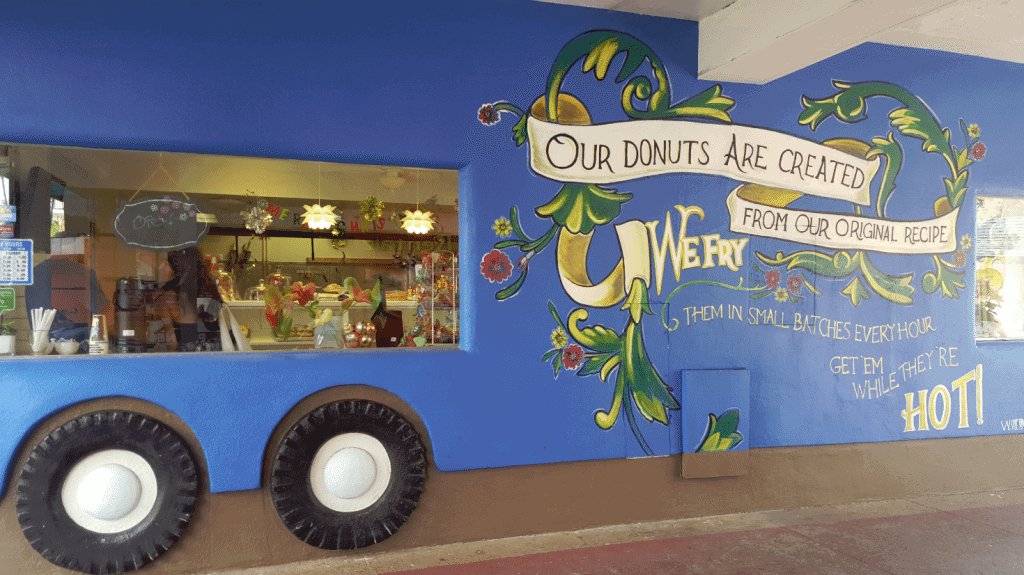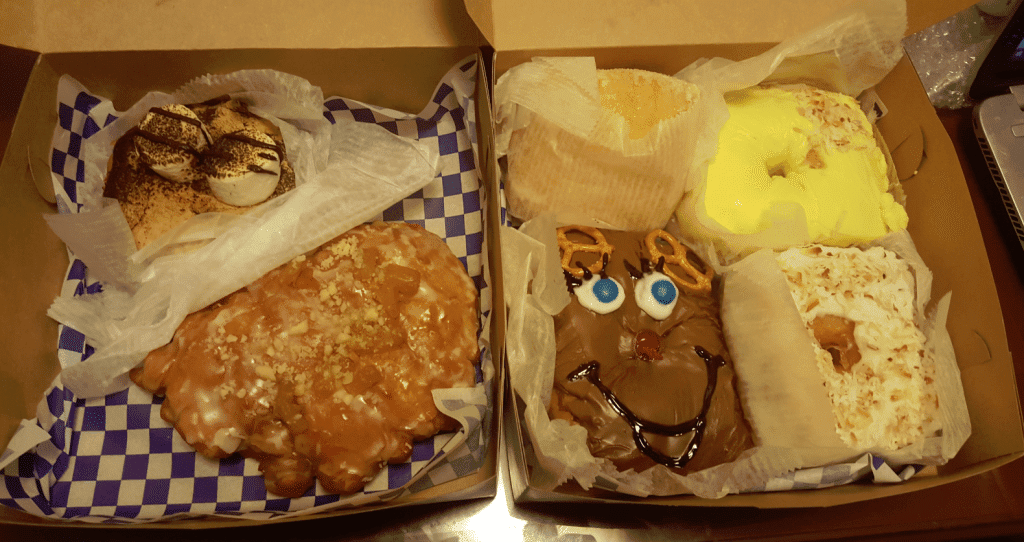 Holy Donuts in Kona
Located on Alii Drive right in Kona Holy Donuts offers huge donuts and fritters! Seriously the apple fritter is massive. Made hourly so they are fresh these donuts are worth a stop. They have a cute sitting area outside or you can take your donuts to go.
Address - 75-5729 Alii Dr, Ste T-103, Kailua-Kona, Hawaii
Phone - (808) 960-2720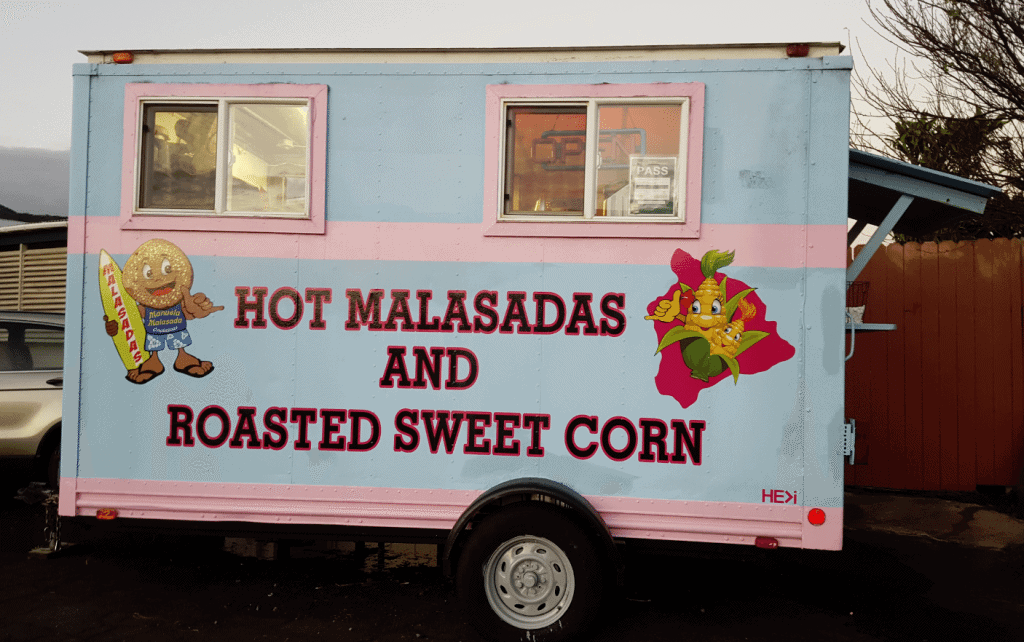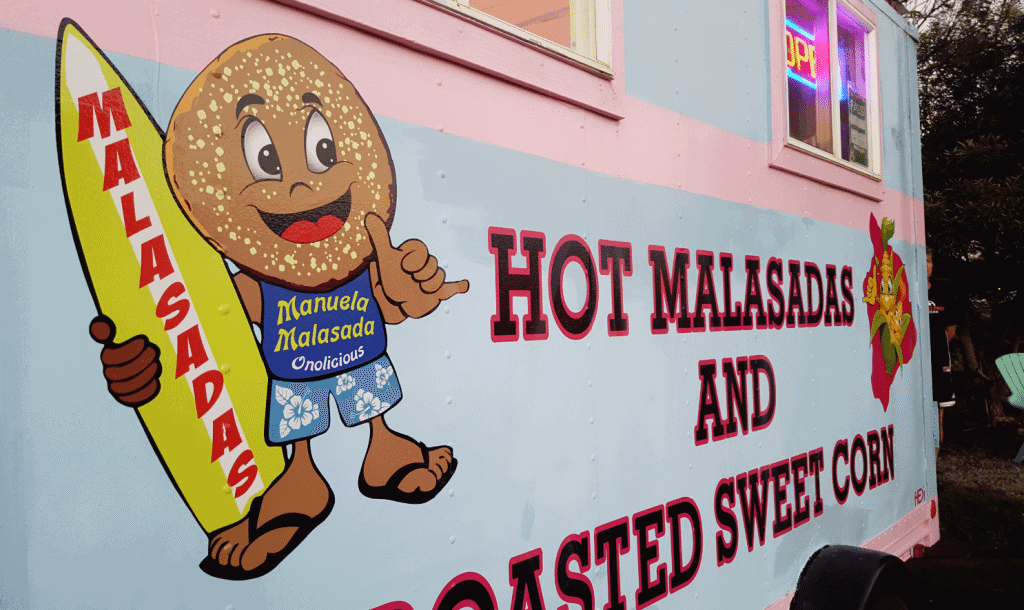 Fresh hot malasadas from the Malasada Food Truck in Waimea
YUM!!!! If you see the Malasade Food Truck you NEED to stop! Trust me on this. The malasadas are made fresh to order and are some of the best you will taste anywhere in the world.
Address hopefully - 65-1148 Mamalahoa Hwy, Waimea, HI 96743
Being a food truck they may move around a bit.
Phone - (808) 747-5531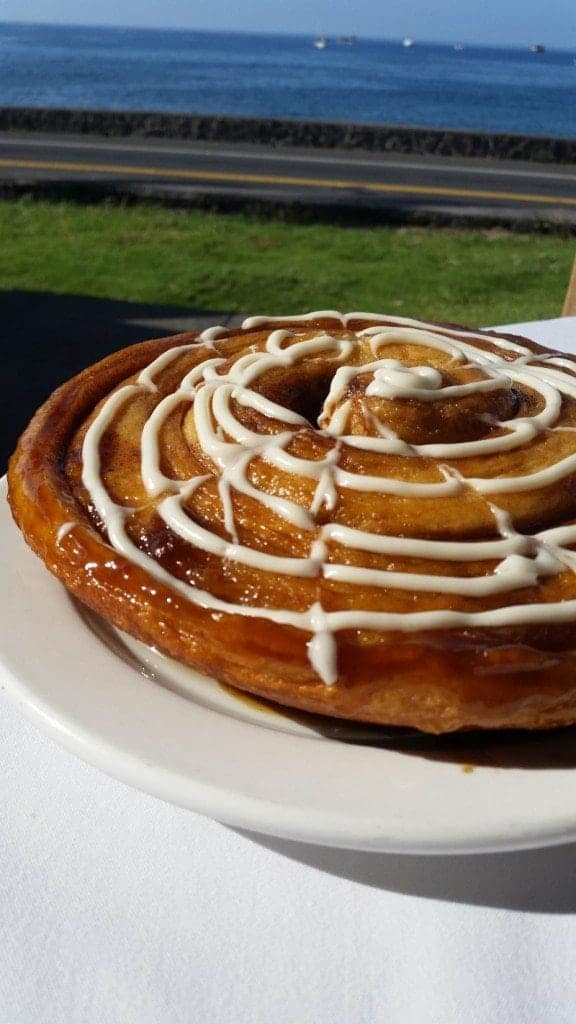 Cinnamon Roll from the Island Lave Java in Kona
Lava Java has an amazing location right on Alii Drive in Kona. You can sit outside and enjoy a gorgeous view out over the water while enjoying their delicious cinnamon roll. This cinnamon roll is perfect for 2-3 people. Even with two of us enjoying the cinnamon roll we ended up with leftovers to enjoy the next morning.
Try and make a reservation on OpenTable to make sure your table is ready when you get there. They had quite a line the last few times we have been there.
Address: 75-5799 Ali'i Dr, Kailua-Kona, HI 96740
Phone:(808) 327-2161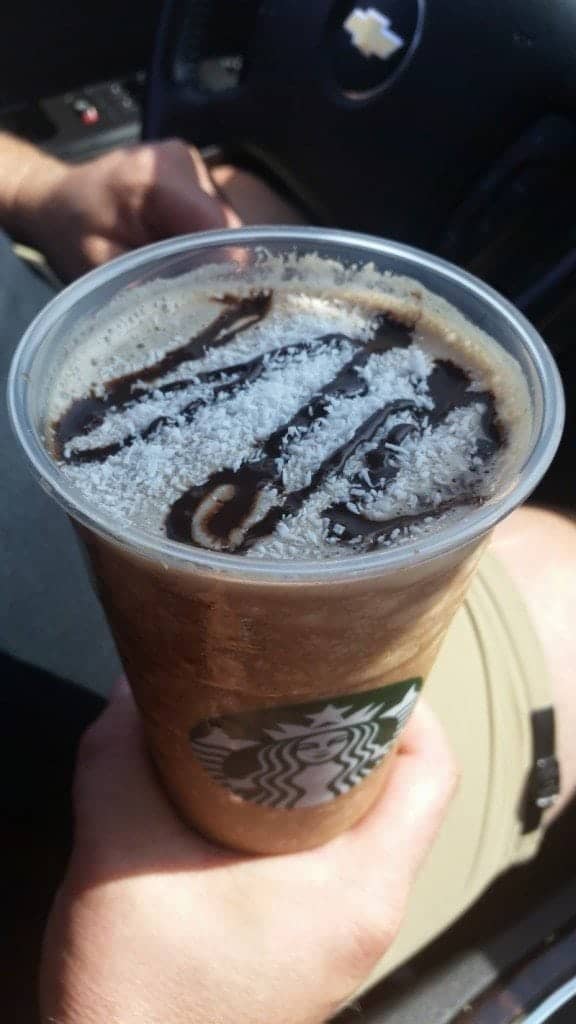 Coconut Mocha Frappuccino from Starbucks Hawaii
Hello yum! The perfect combination of coconut and mocha in a frappuccino! You just can't go wrong with this drink in Hawaii!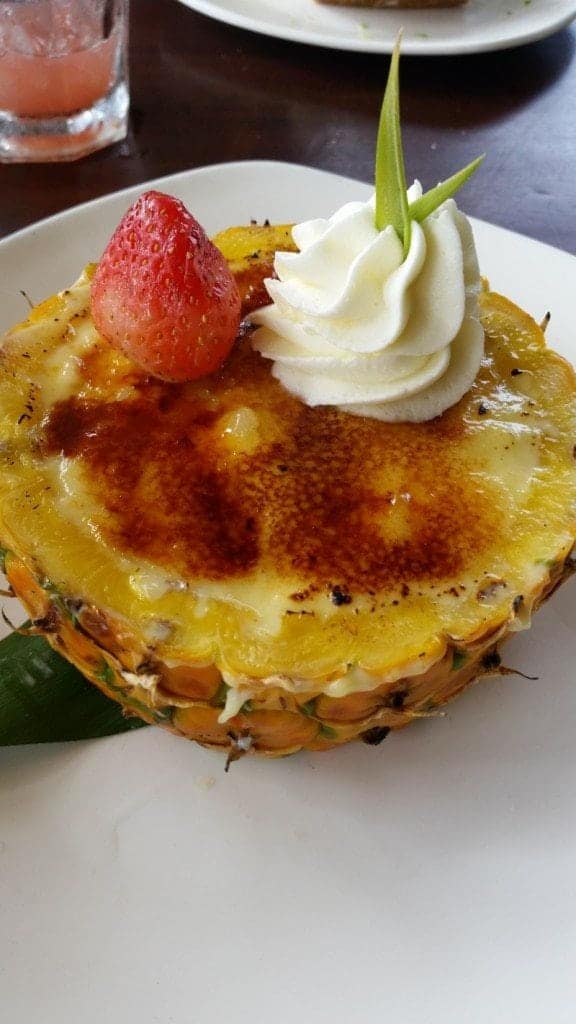 Pineapple Creme Brulee at Tommy Bahamas
You can't get much more tropical and delicious than the pineapple creme brulee at Tommy Bahamas. The tart and sweetness of pineapple mixed with creme brulee is wonderful. Plus it is the perfect Instagram pic! 🙂
Address: 68-1330 Mauna Lani Dr, Waimea
Phone:(808) 881-8688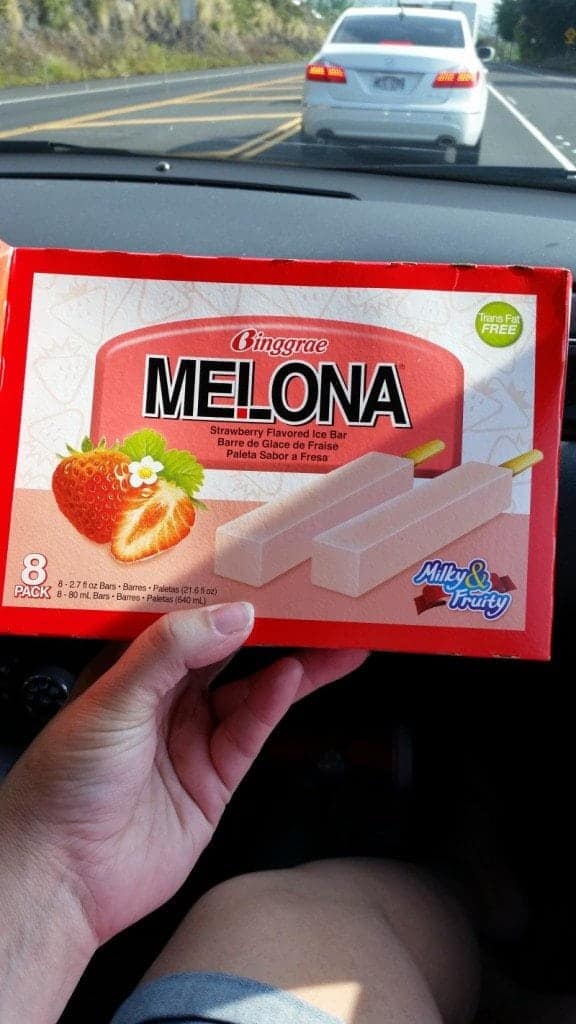 Melona Bars
The only place we have been able to find Melona Bars is in Hawaii. You can find them in the grocery store freezer section or at the local ABC store sold individually. They are by far my favorite ice cream bar! They come in strawberry, melon, and a few other flavors. We pick up a box each time we are on the island. They are not cheap, but they are sooooooooo good!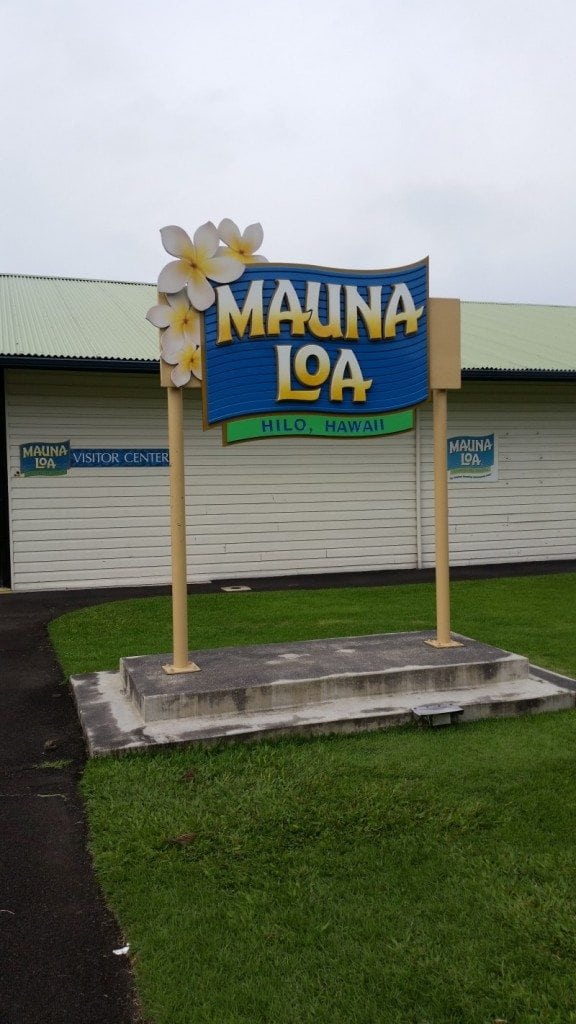 Mauna Loa Chocolate Covered Mac Nuts at the factory! 
You can't get much fresher than enjoying a Mauna Loa Chocolate Covered Mac Nut right at the factory. They offer samples and a self-guided tour of the factory.
Address - 16-701 Macadamia Road, Keaau, Hawaii 96749
Open Daily -8:30 am to 5:00 pm
Factory closed weekends & holidays
Phone - 888-628-6256 (Toll-free)
We hope you enjoy our favorite sweet treats on the Big Island of Hawaii. Let us know if you have any suggestions on places we have to visit the next time we are on the island!
Additional Hawaii Travel Articles
Free things to do on the Big Island
Things to do in Hawaii Volcanoes NP