The Big Island of Hawaii is one of our favorite places in the world. There is just something special about being on island time and living Aloha during your vacation. Today we are sharing our best Big Island of Hawaii Travel Tips.
These are the travel tips that we have learned from living on the island and visiting almost every year.
The Big Island is huge and there is so much to see and do on the island. It is almost impossible to fit everything into one trip which makes it a great place to return to year after year.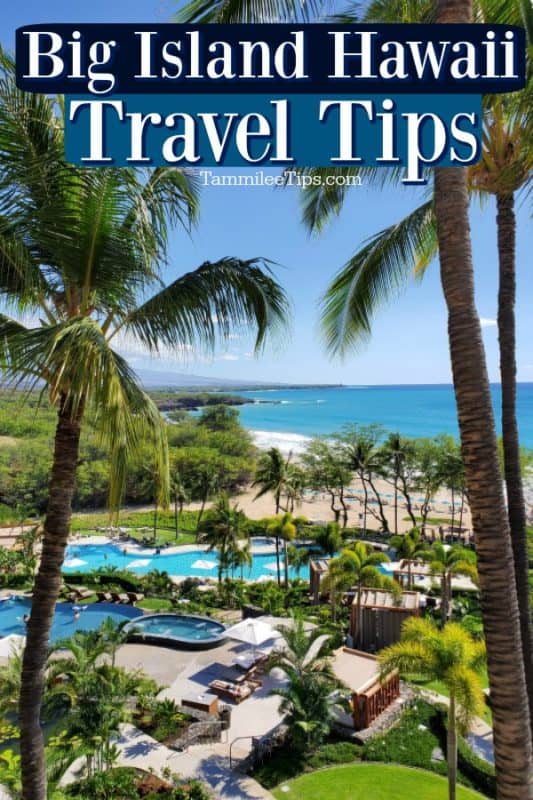 Big Island of Hawaii Travel Tips
When you arrive at the airport, make sure and pick up brochures and pamphlets for things you may be interested in. Most of them have great coupons that will save you money during your vacation
Bring reusable grocery bags with you or pick some up at the grocery store for a fun souvenir to bring home. Plastic bags are not allowed on the island and many stores charge to bag items in paper bags.
Costco has the best gas prices on the island most of the time. You can make it from Costco back to the Kona airport on full if you go straight there.
Don't plan too much! Give yourself time to live Aloha and find new fun things to do on the island
Looking for a great sunset spot. Check out our favorite sunset spots on the Big Island! Trust me you won't be disappointed with the amazing sunsets on the island.
The island of Hawaii is huge! Please don't try to do the entire island in one or two days. You will spend your entire trip in the car driving from one place to another. Even after living on the island and going back every year I still find new places to explore.
If you are heading to the island to see the current Lava Glow make sure to plan ahead with the right shoes, flashlights, camera gear, and have a plan on where you want to go.
Drive times
From Hilo to Volcano - 45 minutes
Kona airport to Kona town - 15 minutes
Kona town to Hapuna Beach - 45 minutes
Kona to Hilo - 2.5 to 2.75 hours on average
Kona to Volcano - 2.75 to 3.25 hours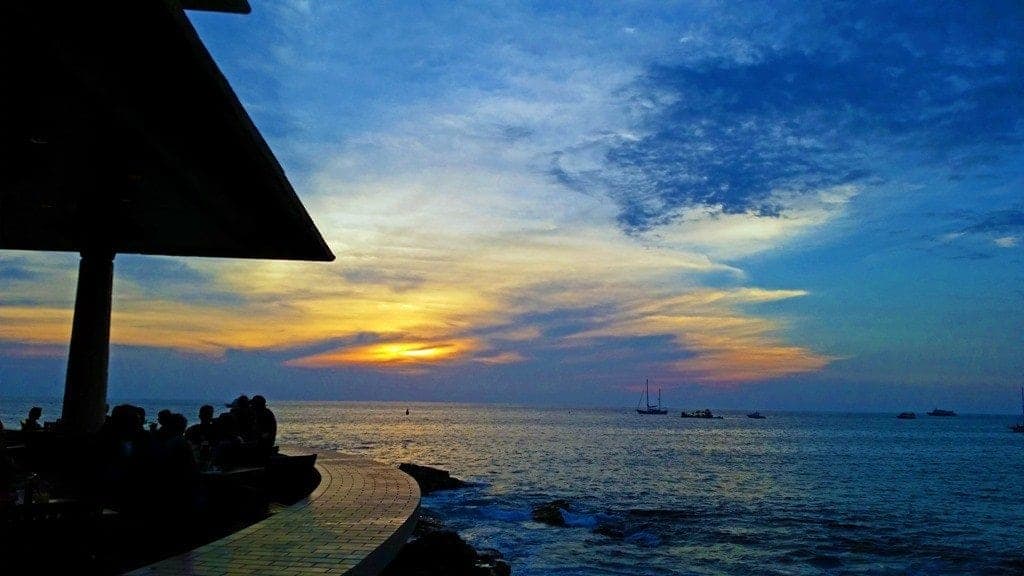 Don the Beachcombers on Alii Drive has an excellent happy hour menu and outdoor seating to enjoy the sunset!
Here are 7 of our favorite restaurants on the Big Island
Remember sunscreen and use it often! Hawaii is closer to the equator than the mainland and you can easily get burnt quickly without realizing it.
Even winter in Hawaii can be surprising! The weather is warm, there are poinsettias growing in yards that are massive, and the views never disappoint,
Police cars do not always look like normal police cars. Many times they are unmarked cars that they place a red light on top of. It is very easy to get caught speeding without realizing there is a police vehicle behind you.
Hawaiian Lingo and terms to know
Aloha - Hello, goodbye, a friendly greeting
Shaka - Hang loose sign with your hand
Slippers = flip flops
Kane - Men
Wahine - Woman
haole – a white person but not necessarily derogatory
Ohana - Family
Grinds - food
PuPus - Appetizer
Keiki - Children
Mahalo - Thank You
TuTu - Grandmother
Honu - Turtle
Malasada - Portuguese Donut! A must try on the island
Do you have any great Big Island of Hawaii Travel Tips? Let us know so we can add them to our post!
Mahalo!
Top things to do
Swimming with Manta Rays - Enjoy an adventure of a lifetime getting in the water with these gorgeous sea creatures.
Places to stay
There are a ton of epic lodging options on the Big Island. Here are some of our favorite hotels and resorts.
SCP Hilo Hotel on the Big Island - This eco-conscious hotel chain is low key and has gorgeous rooms.
Club Wyndham Kona Hawaiian - The Club Wyndham Kona Hawaiian is on the east side of the island, so you've got  easy access to awesome snorkeling, historic sites and, of course, Kona coffee
Additional Hawaii Resources
If you are visiting Hawaii for the first time we suggest packing an extra duffel bag with you! We always end up bringing home more coffee, souvenirs, and Hawaiian food than we expect to.
Off the beaten path Kauai - Hidden experiences and secrets on Kauai
Big Island Desserts you have to try
Driving to the top of Mauna Kea
Free things to do on the Big Island
If you are heading to Oahu don't miss the top things to do on the North Shore
Check out all of our Hawaii Travel Guides