During our trip to Bali, our tour guide insisted on taking us to a batik factory. Originally I was not very excited when he told us we would be going to the factory. I pictured it as being completely over the top tourist trap that we wouldn't enjoy.
The stop ended up being one of my favorite places we visited. We found a gorgeous bedspread cover that we brought home with us. Now each night when we go to bed I am reminded of our fantastic trip and how much I fell in love with Bali.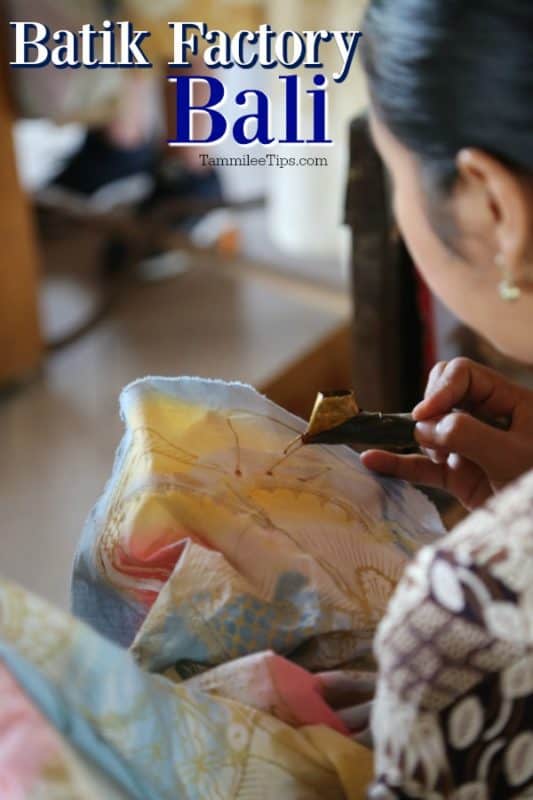 Batik Factory in Bali
I have to admit the stop was pretty touristy yet really interesting. Outside of the store, there were local workers doing Batik work, and it was fascinating. The precision that goes into creating the fabric is amazing. I can't imagine having such a steady hand and drawing on the fabric with melted wax.
In the store, it was a full-on tourist experience, but that is kind of what you expect. This is one of the stops that cruise ship passengers are brought to. You are given a "handler" when you walk in the store that walks around with you. We later learned this is the person you are supposed to barter with for your products. We missed this memo and paid more than we probably needed to, but we still love our bedspread, so it was all worth it.
They have everything and anything you can imagine made with Batik. From shoes and purses to fans and bedspreads you can find something for everyone.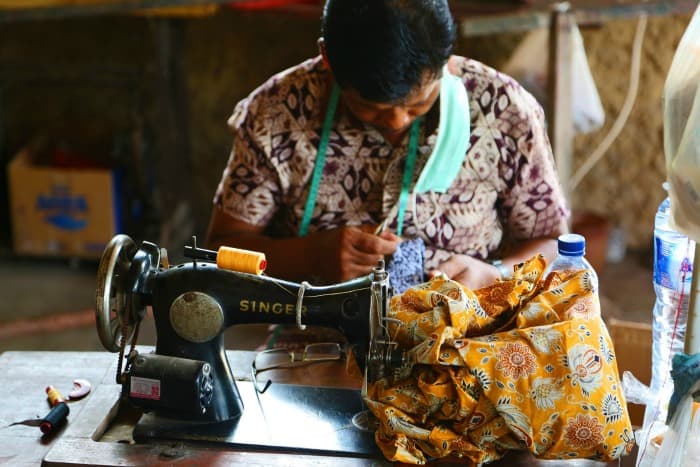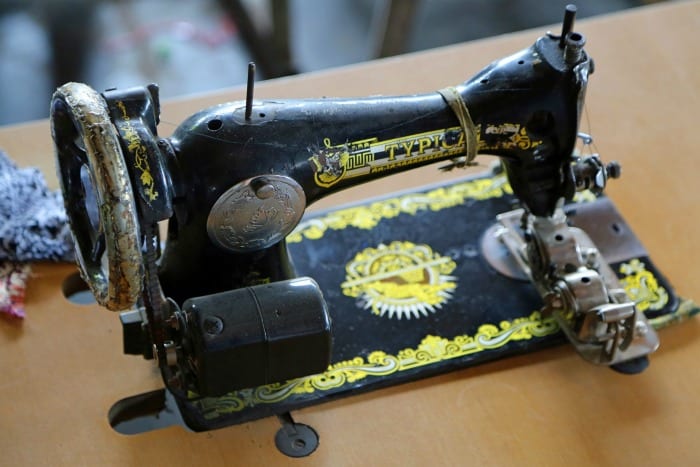 How cool is this sewing machine!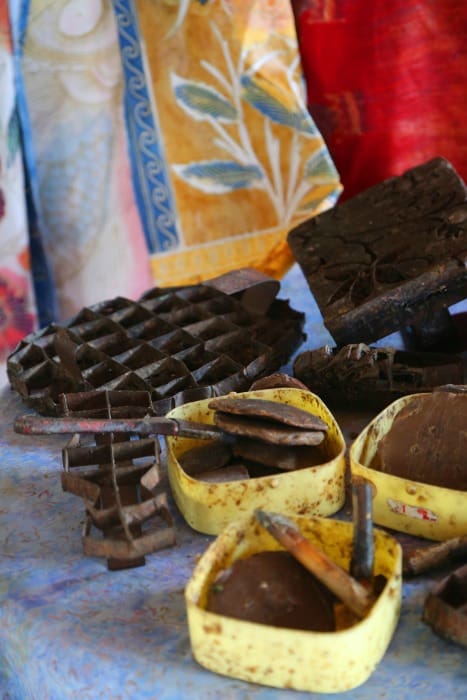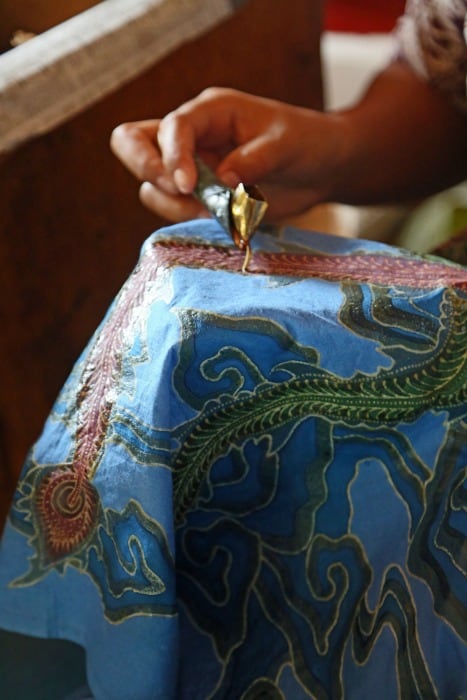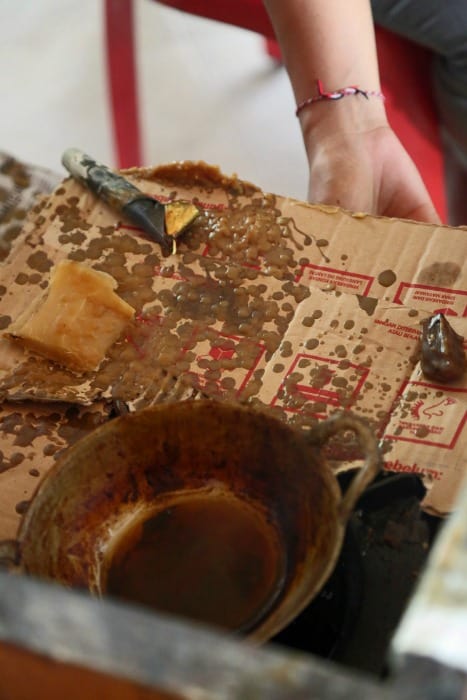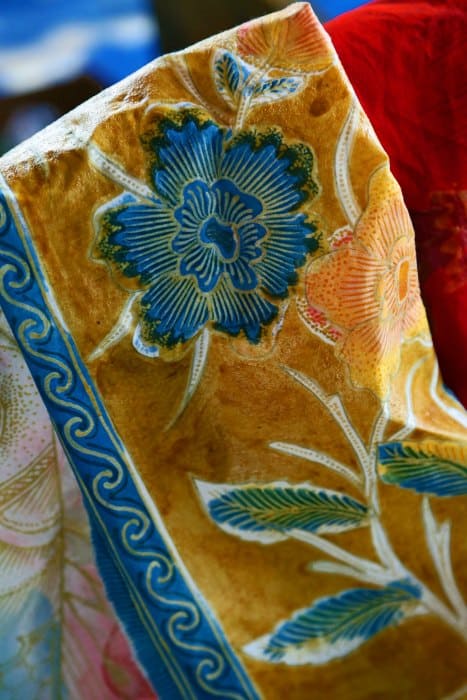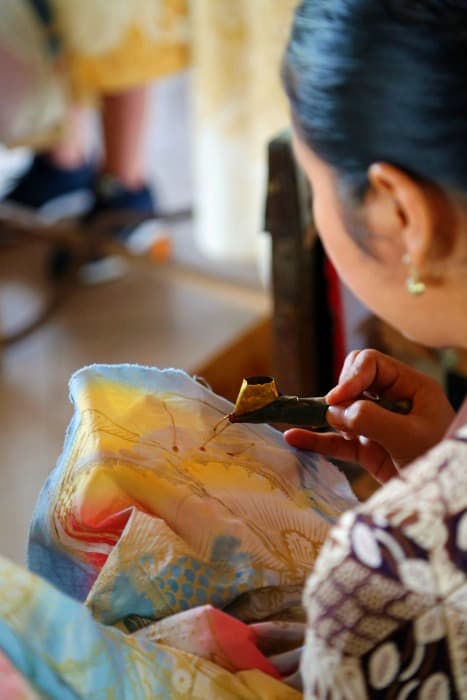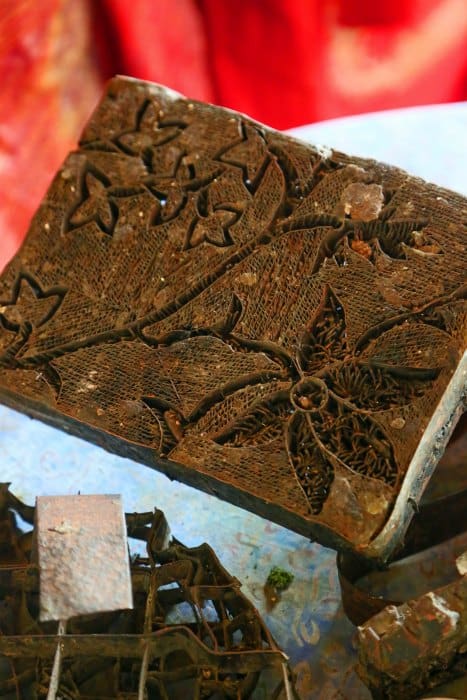 Additional Bali Travel Articles
Check out all of our Bali Travel Guides