During our trip to Bali, one of the highlights was visiting the Tirta Gangga Water Palace. We had seen pics of the water palace on Instagram and Pinterest and knew it was a place we definitely wanted to visit.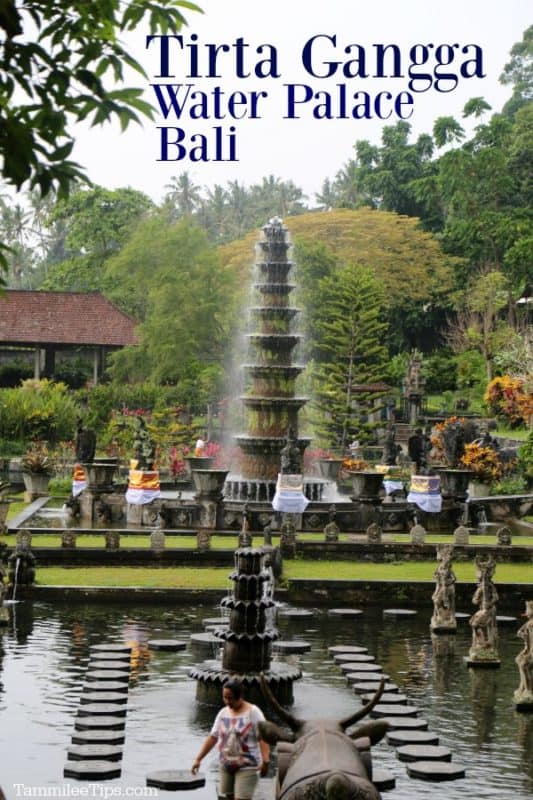 Tirta Gangga Water Palace in Bali
We hired a guide who drove us from Ubud to the water palace. I have to admit the drive was longer than we expected but we were able to fit in visits to some other really cool temples along the way.
Prior to reaching Tirta Gangga, the weather was beautiful and we couldn't wait to take pics. As soon as we pulled into the parking lot the skies opened up and it started pouring rain.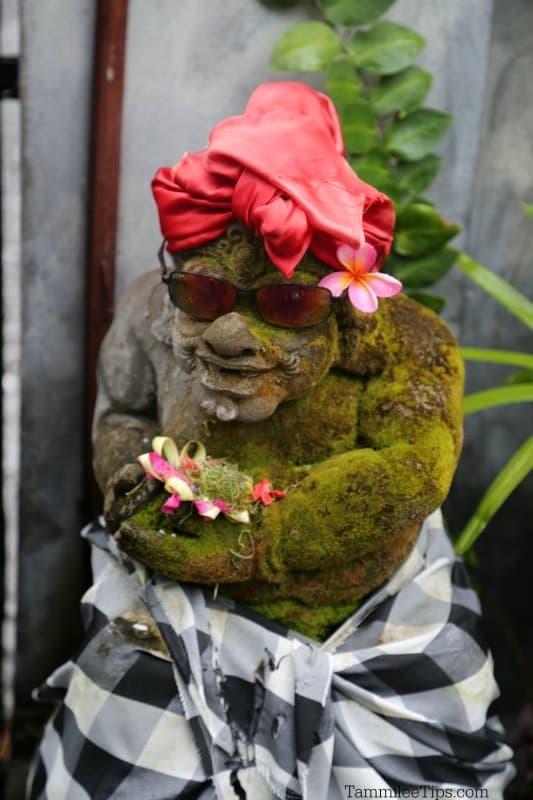 We figured since we had made it this far we were going even if we got soaked. We hired a guide at the front entrance for a few dollars to walk us through the water palace.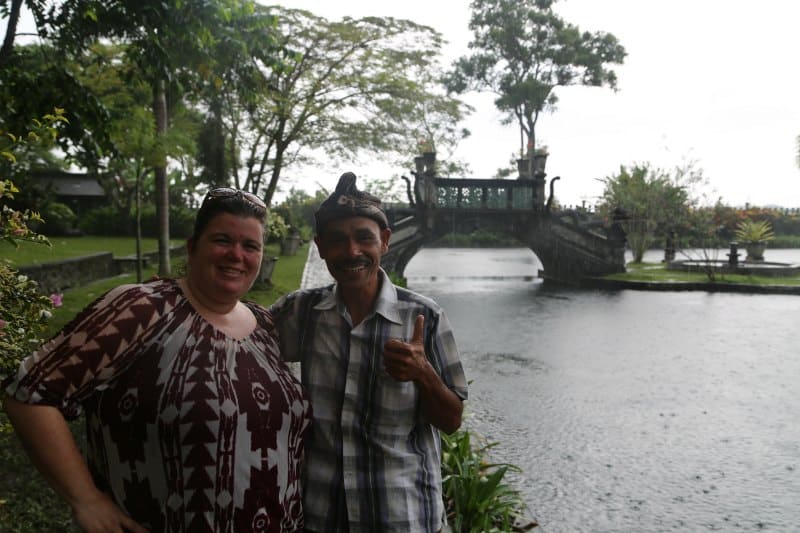 He was so sweet and really informative sharing information about the history of the palace and great stories. You can hire a guide right from the main entrance area if you would like one.
Today I am excited to be sharing some of our favorite photos from our visit. Even with the torrential downpour of the rain, the Tirta Gangga water palace was breathtaking.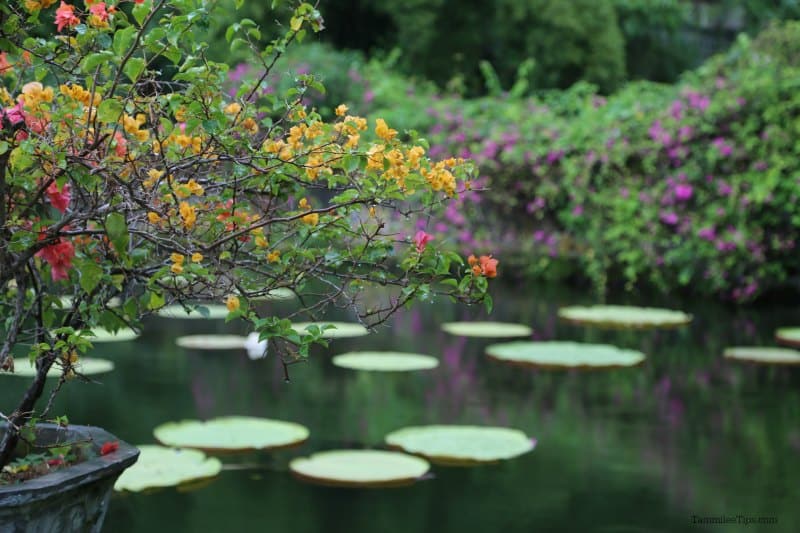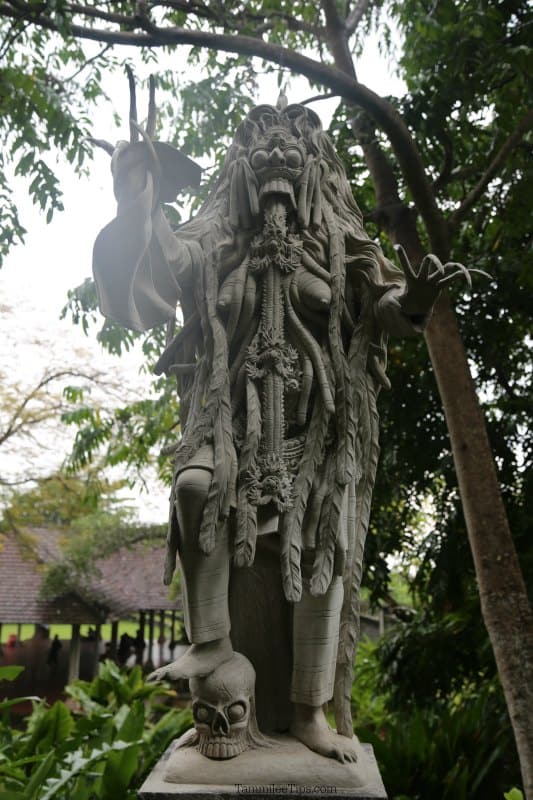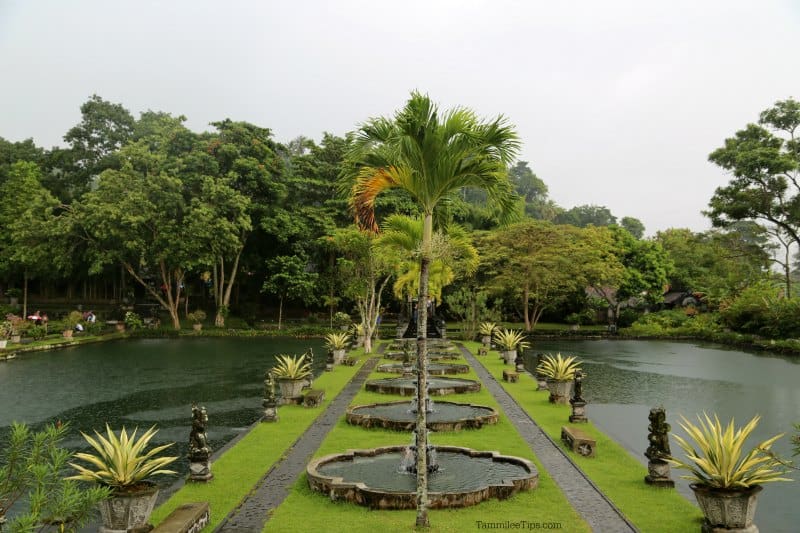 If you are taking a trip to Bali we highly suggest making time to visit Tirta Gangga Water Palace.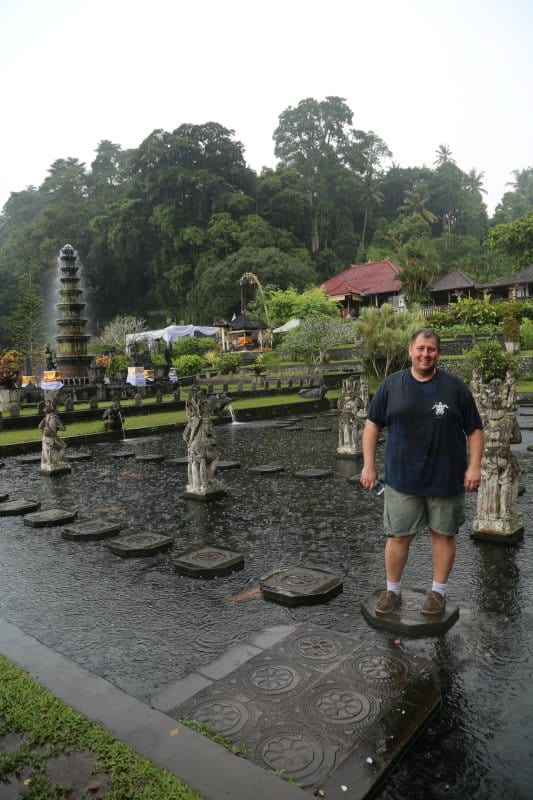 Additional Bali Articles
Check out all of our Bali Travel Guides
Bali Travel Guide available on Amazon