Visiting the Ulun Danu Beratan Lake Palace in Bali was absolutely fantastic. This stop was not on our list of things we had planned for our visit.
Ulun Danu Beratan Lake Palace
Our guide Wayan told us he thought we would love it and wanted to make sure we saw it.
We totally trusted him and went with his suggestions. He was my parent's tour guide 10+ years ago while they were there. If you are going to Bali let us know and we will get you his info. He is amazing!
During our visit to Ulun Danu Beratan Lake Palace, there were buses of kids from Java on tour with their classes. It was pretty interesting seeing what they were wearing and how they checked out the lake palace.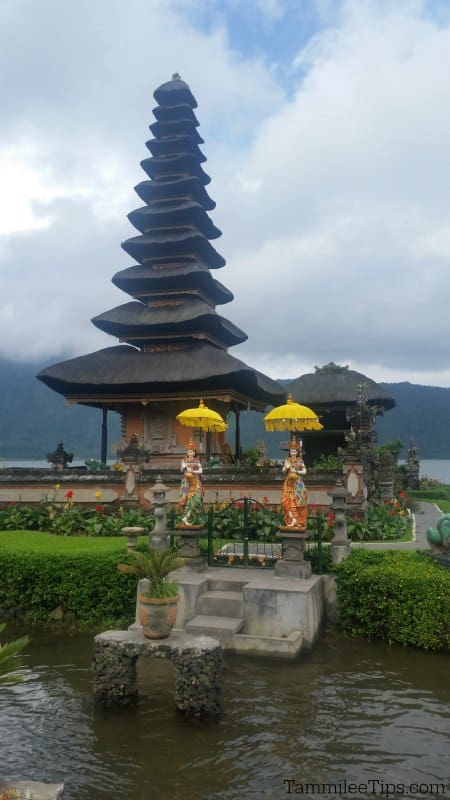 It was a bit of a gloomy gray day but still gorgeous during our visit.
Ulun Danu Beratan is also listed in guide books as Pura Ulun Danu Dratan Temple. It seems to depend on which book you are looking at what it is called. The temple is located on Lake Bratan which offers a variety of water activities based on the time of year you visit.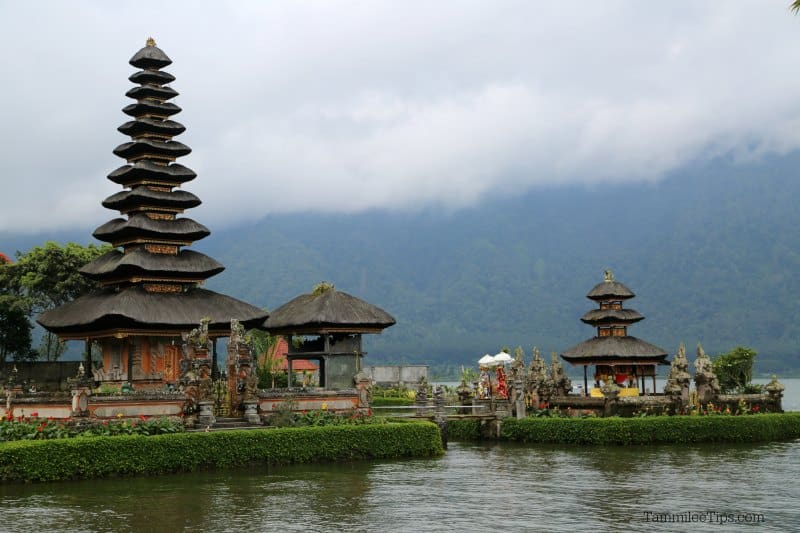 Located about an hour or so from Ubud this lake palace is so worth visiting! The grounds are filled with statues, temples, and things to see. You can spend your time wandering the grounds or just relaxing and checking out the view.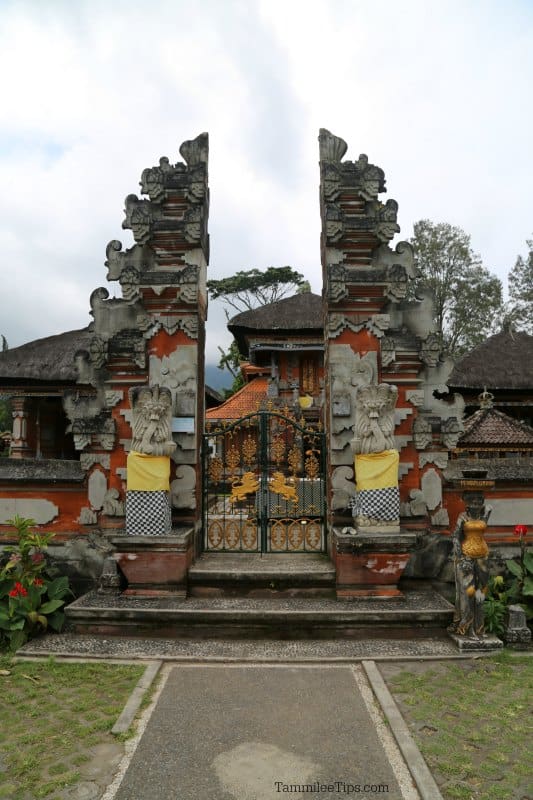 Photo tour of Ulun Danu Beratan Lake Palace in Bali, Indonesia. One of the great things to do during a trip to Bali! A must-see temple.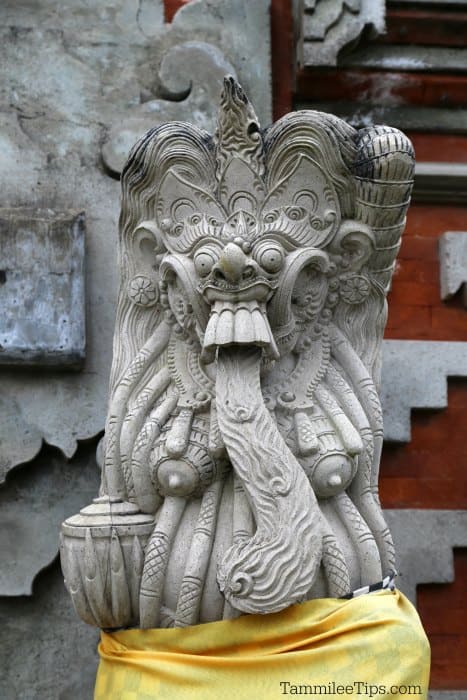 Additional Bali Travel Articles
Check out all of our Bali Travel Guides