During our visit to Bali, we had the opportunity to enjoy a Barong and Kris Dance. This was our first experience with Barong and Kris dancing. The show depicts the battle between good and evil.  The Barong and Kris Dance in Bali near Ubud was included in our guided tour. We did hear that many guests were able to grab a taxi to see the show.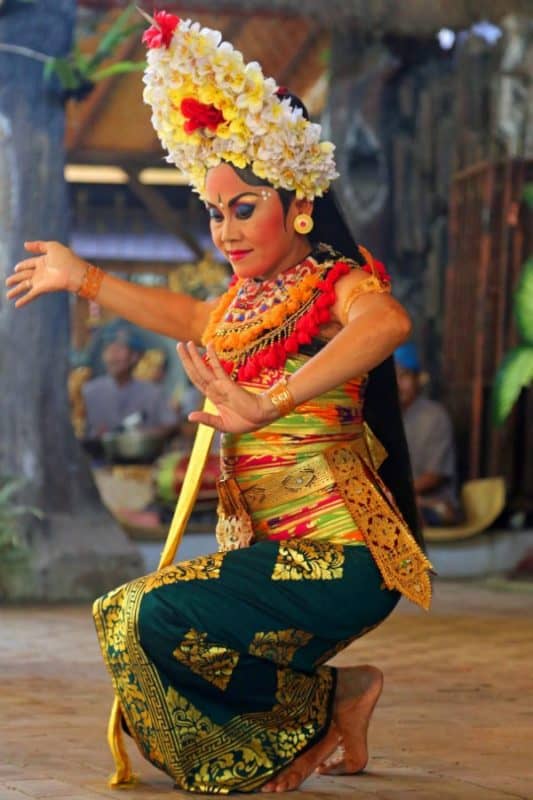 Barong and Kris Dance in Bali near Ubud
We were given a story description when we entered the theater.  This helped a lot in following along with the dance. Most of the time we put the paper down and just enjoyed the show. There are moments of interesting humor to be aware of. The humor is something adults will get but kids would look over in a second.
The dancer was really interesting to watch. They use small movements of their eyes and fingers to convey the story.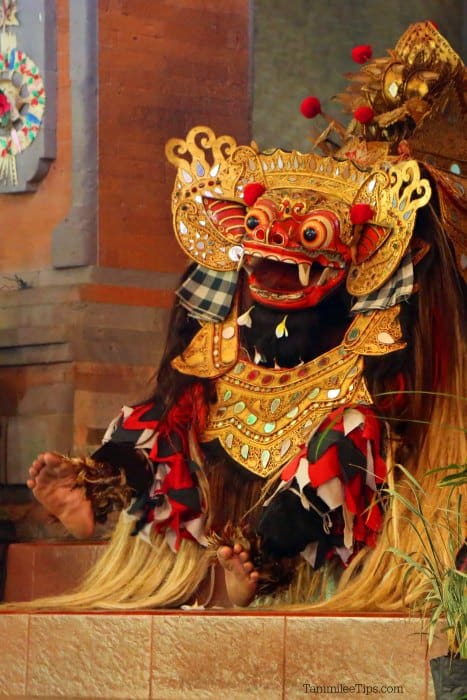 At the end of the show, guests were invited up on stage to take a picture with the lion. This was a great opportunity to see the costumes up close. Be prepared for a mad rush of people as soon as they are told the stage is open.
Most of the guides met guests outside after the show. There is a bathroom on site but it is sort of clean. The theater we were in was covered but extremely warm and muggy. If you have a fan I would suggest bringing it with you.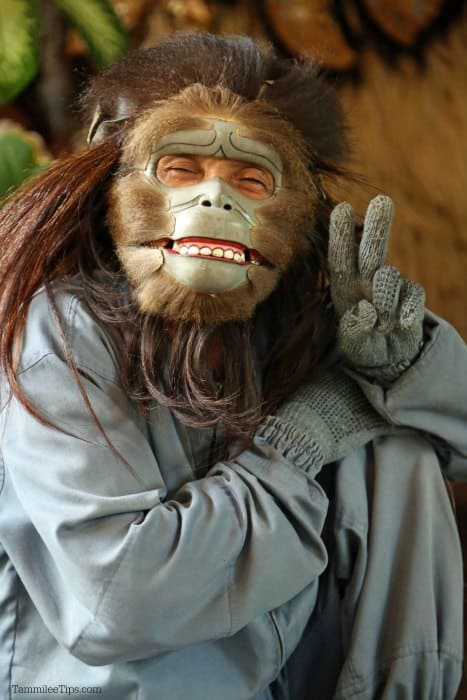 During the show, one of the actors paused and gave us the peace sign for a photo. We couldn't help but giggle that in the middle of the show he just stopped and posed for us.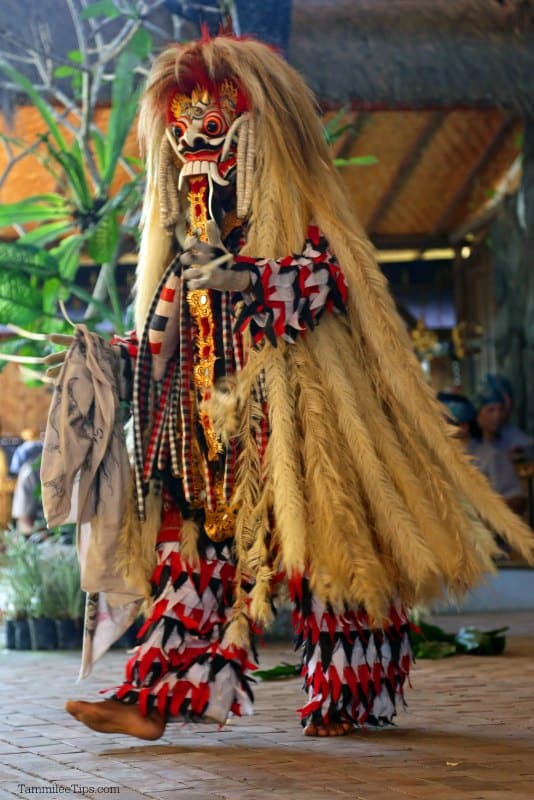 Additional Bali Resources
Check out all of our Bali articles.