A creepy visit to the Bat Cave in Bali! When our guide told us we were visiting the Bat Cave Temple Bali, I honestly was not prepared for it to be an actual cave of bats. I figured it was going to be a temple with bat statues and symbolism. Well, there is that and real bats in a cave.
I took this video to share what it is like up close to the bat cave.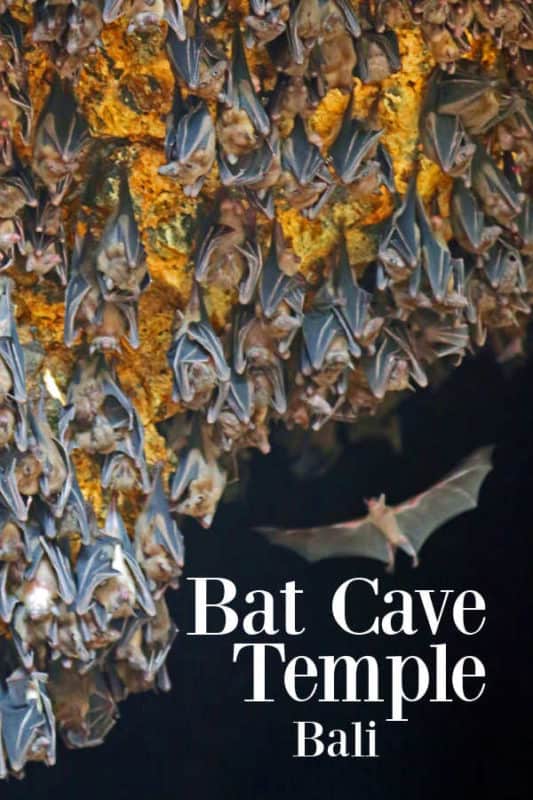 Bat Cave Temple Bali
So cool yet so creepy at the same time. Thankfully the bats stayed within the cave the entire time we were there. It also did not smell as bad as I thought it would. I figured that many bats would produce a strong smell but it really wasn't noticeable.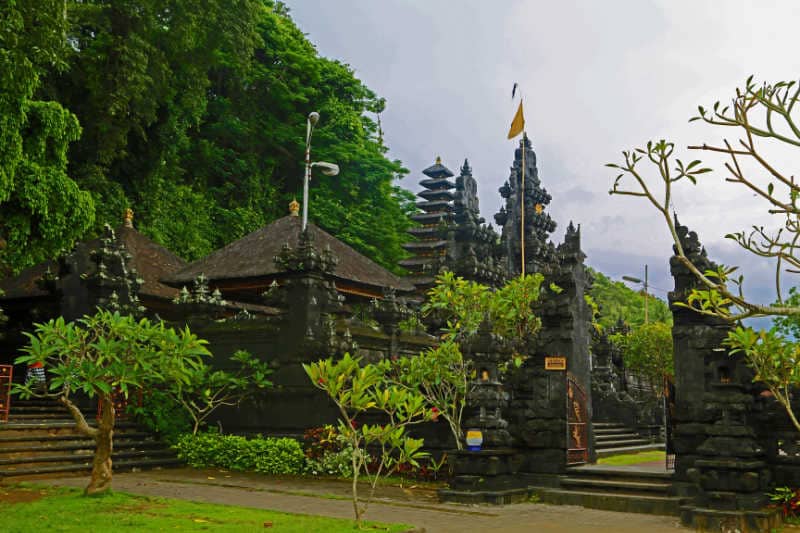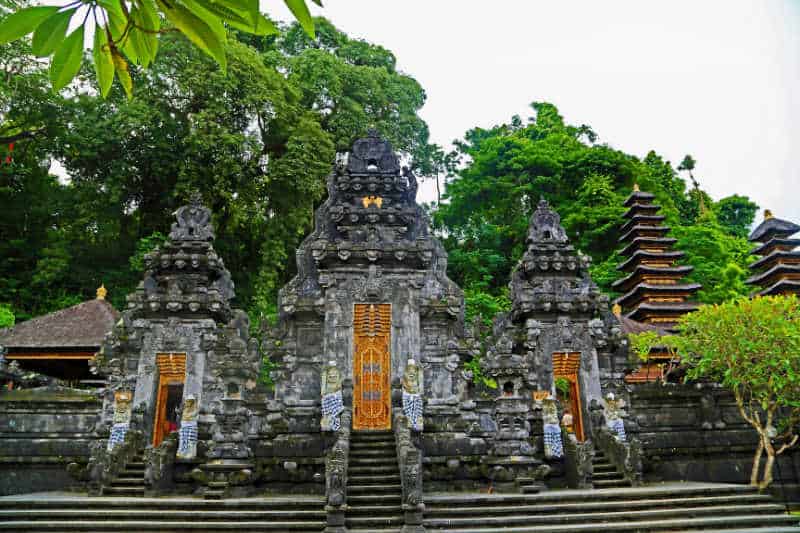 I have to admit I did not notice the golden bat above the door until after we got home and were going through pictures. Such a fun surprise.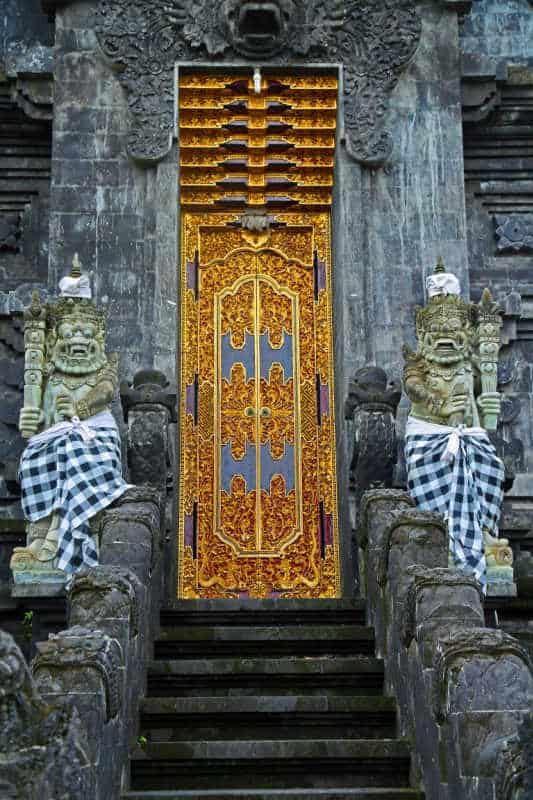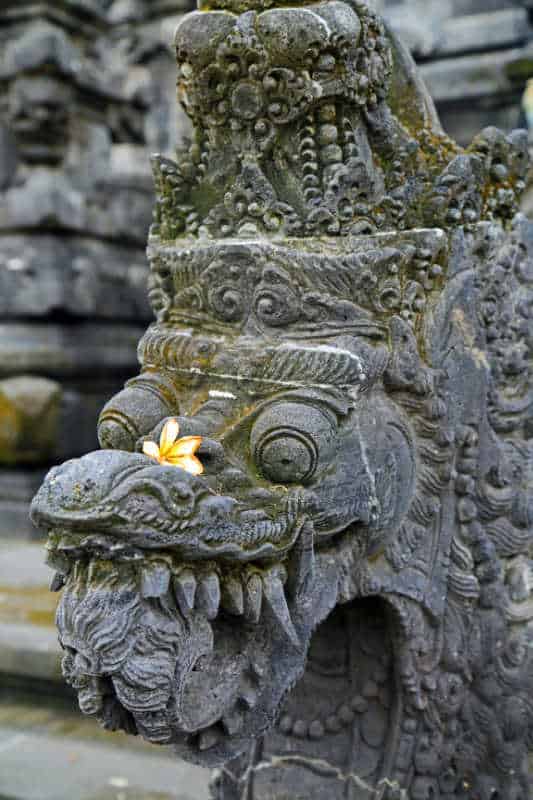 If you are visiting Bali, I would suggest stopping at the Bat Cave. It is a gorgeous temple complex. Be prepared that you will need to wrap in a sarong or covering to enter the temple. They are available at the front entrance.
We were also offered a necklace for free from a shopkeeper. I am not sure if this was them being nice or marking us as their territory. Our guide placed it in his car and didn't say anything, so I am not sure.
If you are heading to Bali make sure and check out our Bali Travel Tips! Make sure to visit the Bali Monkey Forest in Ubud!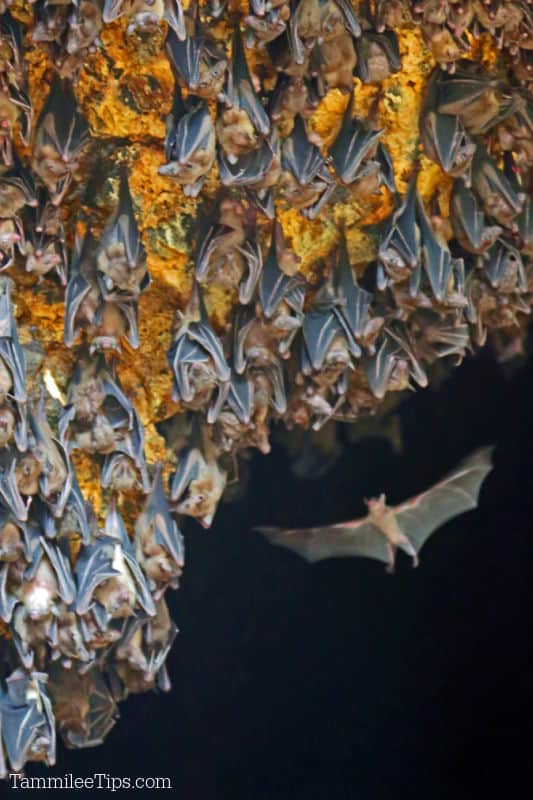 Additional Bali Travel Articles
Check out all of our Bali Travel Guide