The Goa Gajah Elephant Cave in Bali was one of our must-see things to do during our trip. We wanted to visit at as many temples as we could during our trip. The Elephant Cave was so interesting to see and photograph.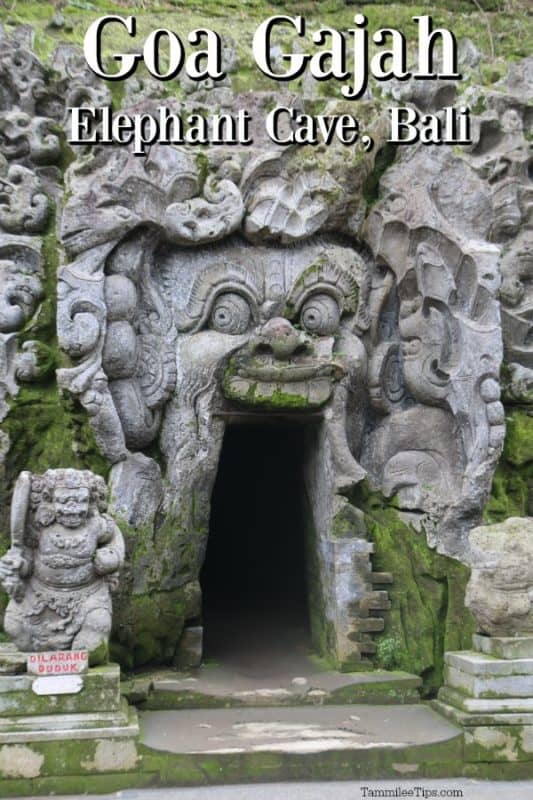 Goa Gajah Elephant Cave Bali
I wasn't sure what to expect when reading about the Elephant Cave. I had a lot of images in my mind and none of them were correct. Today we are excited to share a photo tour of the Elephant Cave in Bali! These are our favorite photos from our visit to the temple.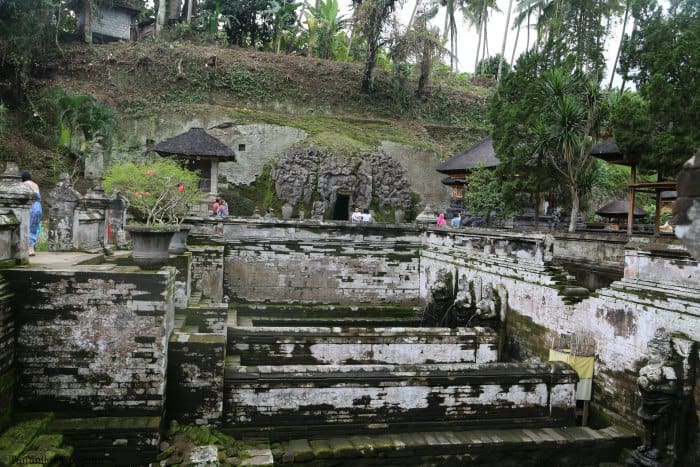 The Elephant Cave is also known as Goa Gajah Temple. One thing to remember when visiting a temple in Bali is that you will need to wear a scarf or sarong.
These are available at the main entrance to the temple. Make sure and check out our Bali Travel Tips post for more information on planning your trip to Bali and what to do and see once you are there.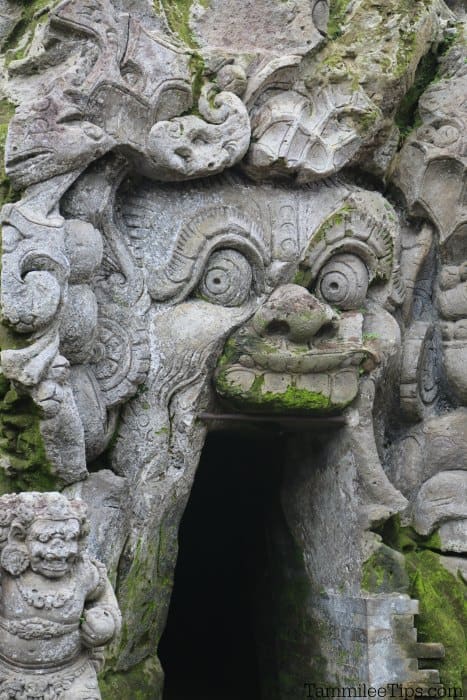 The Elephant Cave is thought to date back to the 11th century. One thing to know when visiting this temple is there are quite a few steps to get down to the temple.
If you have knee or back problems these steps may pose an issue. You can definitely take your time going down them but please be aware there are quite a few of them.
Inside the Elephant Cave, there is a T-shaped chamber that holds Shivite and Buddhist statues and offerings. The complex around the Elephant Temple contains a spring and more shrines.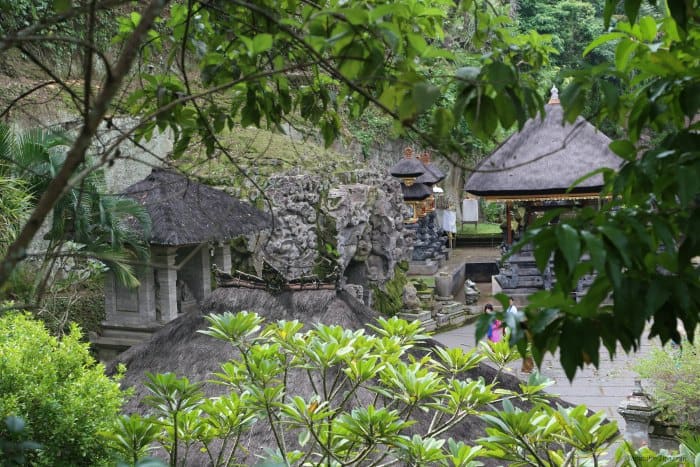 Additional Bali Travel Articles
Check out all of our Bali Travel Guides