Over the past few weeks and months, I have been sharing my visit to LAIKA to learn about the Boxtrolls movie!
Today I am excited to talk about the anatomy of a stop motion film set, specifically The Boxtrolls Movie set. The first thing I have to say is I was amazed at how big the sets are.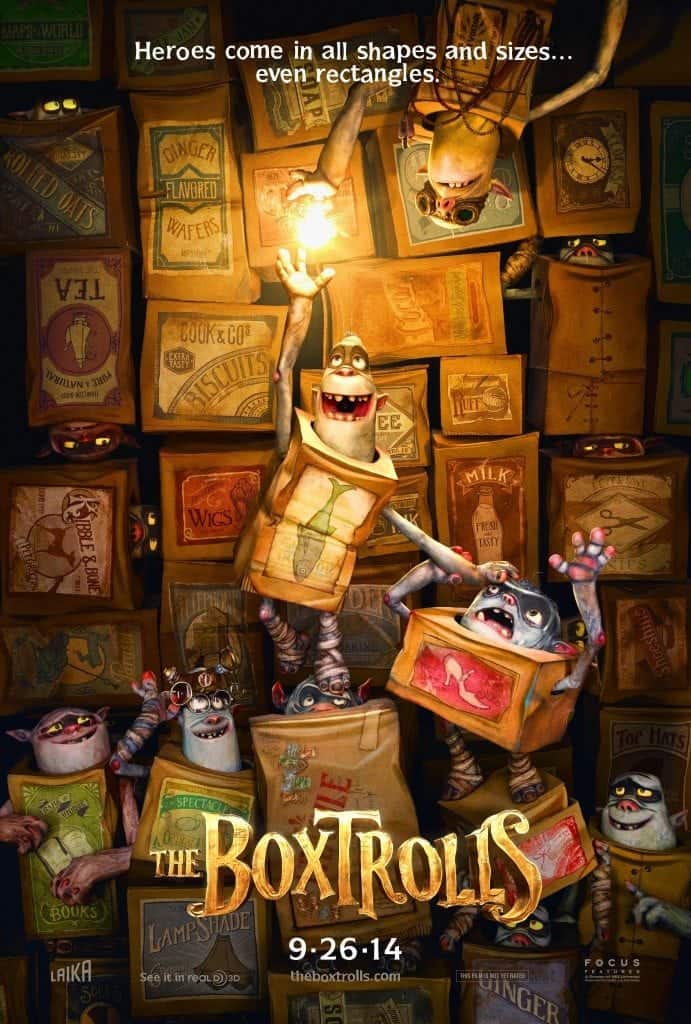 Anatomy of a Stop Motion Film Set The Boxtrolls Movie
For some reason, I pictured teeny tiny sets that were maybe a couple of feet tall with miniature puppets. Well, I was completely wrong!
Some of the sets were 10-15 feet tall! The puppets range in size from a few inches to close to over a foot tall.
To help give you an idea of just how big the sets are. Check out this group picture taken in front of one of the sets.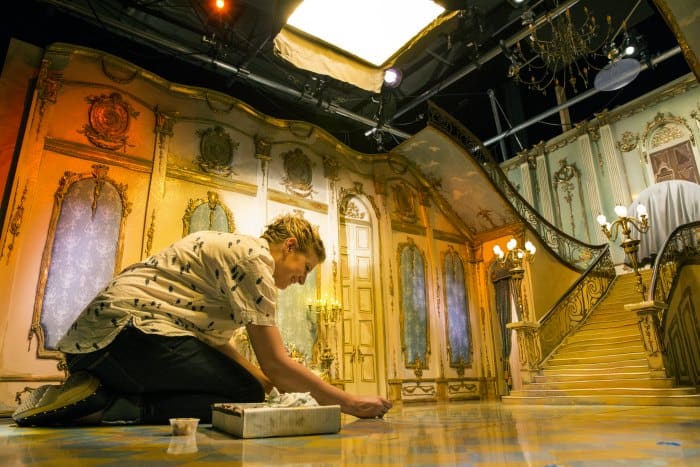 It was honestly amazing to see how big each of the sets are. The animation studio is broken into sections by huge black curtains.
Each set has a section and they rotate the pieces to different sets.
Imagine trying to schedule out each set for 100's of puppet pieces....it makes my brain hurt a bit just trying to picture it all.
There may only be 1 smile puppet face for a character and that face needs to be used in multiple scenes. So they have to schedule out and keep track of who has each individual piece of the puppet.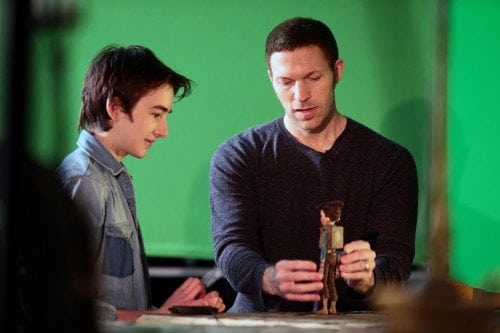 Get social with the Boxtrolls:
https://www.facebook.com/TheBoxtrolls
http://instagram.com/TheBoxtrolls
http://www.TheBoxtrolls.com/
#TheBoxtrolls
THE BOXTROLLS releases in theaters on September 26!
Story: A family event movie from the creators of "Coraline" and "ParaNorman" that introduces audiences to a new breed of family – The Boxtrolls, a community of quirky, mischievous creatures who have lovingly raised an orphaned human boy named Eggs (voiced by Isaac Hempstead-Wright) in the amazing cavernous home they've built beneath the streets of Cheesebridge. When the town's villain, Archibald Snatcher (Academy Award winner Ben Kingsley), comes up with a plot to get rid of the Boxtrolls, Eggs decides to venture above ground, "into the light," where he meets and teams up with fabulously feisty Winnifred (Elle Fanning). Together, they devise a daring plan to save Eggs' family.
Directors: Anthony Staachi and Graham Annable
Writer: Based on the novel Here Be Monsters by Alan Snow
Voice Cast: Ben Kingsley, Isaac Hempstead Wright, Elle Fanning, Jared Harris, Toni Collette, Simon Pegg, Nick Frost, Richard Ayoade, Tracy Morgan
MPAA Rating: PG
Additional Movie Posts
Avengers Infinity War Red Carpet