Marvel AVENGERS: INFINITY WAR World Premiere Photos and more! 
I have had the amazing opportunity to walk a few red carpet events for Marvel including Iron Man 3 and Thor Ragnarok. I am pretty sure these events were preparing me for the Avengers Infinity War Premiere experience.  The world premiere of Marvel's Avengers Infinity War was held at the El Capitan theater, Dolby Theater and the TLC Chinese Theater on Hollywood Boulevard Monday, April 23rd.
This movie premiere was unlike any that I have experienced before!! It was HUGE!!! So big that there were three theaters full of people attending. Monday night was the first time anyone outside of Marvel's executive team and editing team had the opportunity to view this move that has been 10 years in the making. Even the stars of Avenger Infinity War had not seen the full movie until the world premiere. Walking up to the event you could feel the energy and excitement in the air. Everyone wanted to know if their favorite characters survived the movie, what would happen, would the Avengers be able to beat Thanos...so many questions floating around as we walked the purple carpet.
Yes, I said a purple carpet! I am so excited to share photos from the World Premiere of Avengers Infinity War!
Marvel Avengers Infinity War World Premiere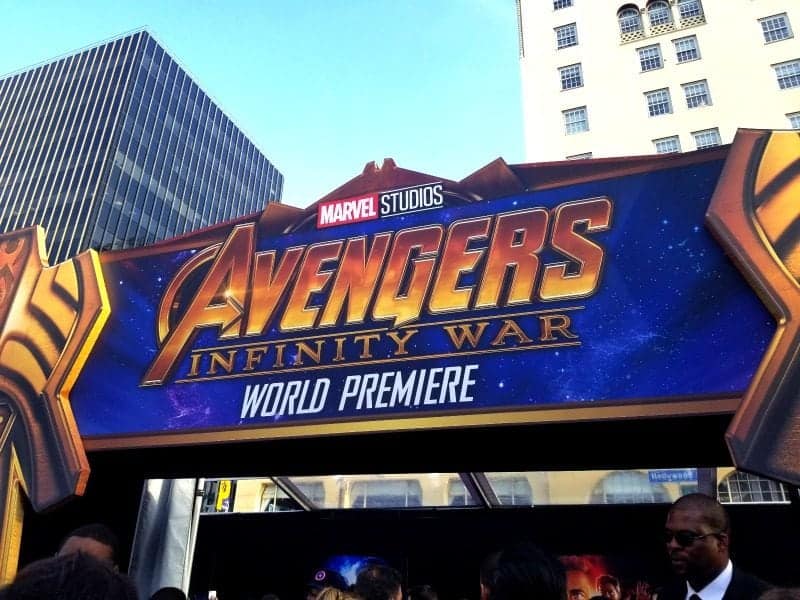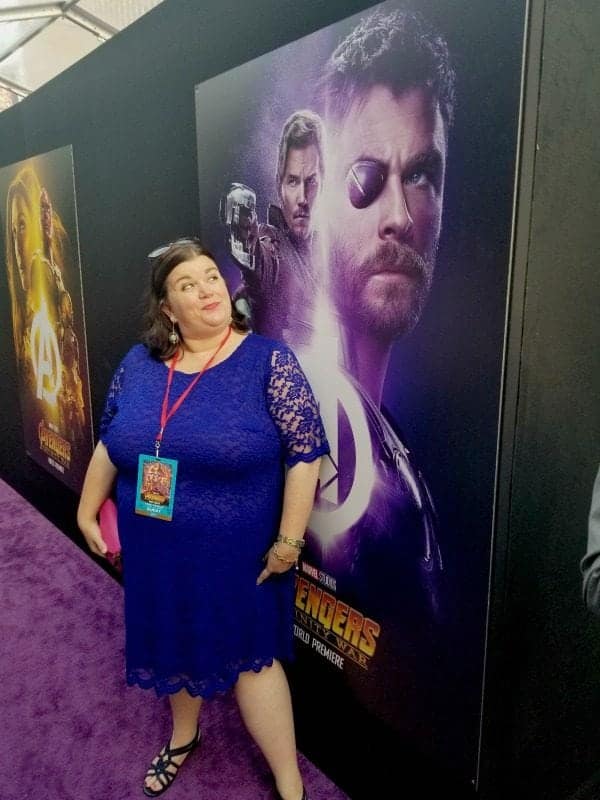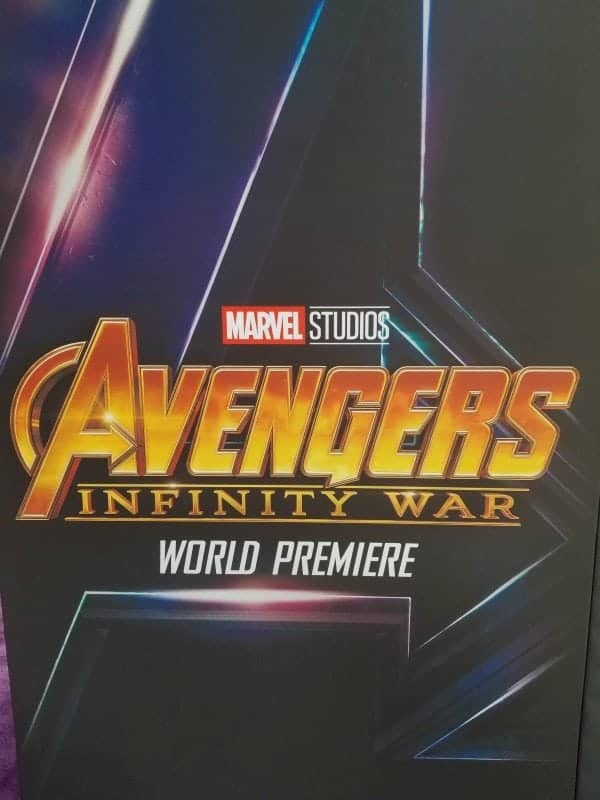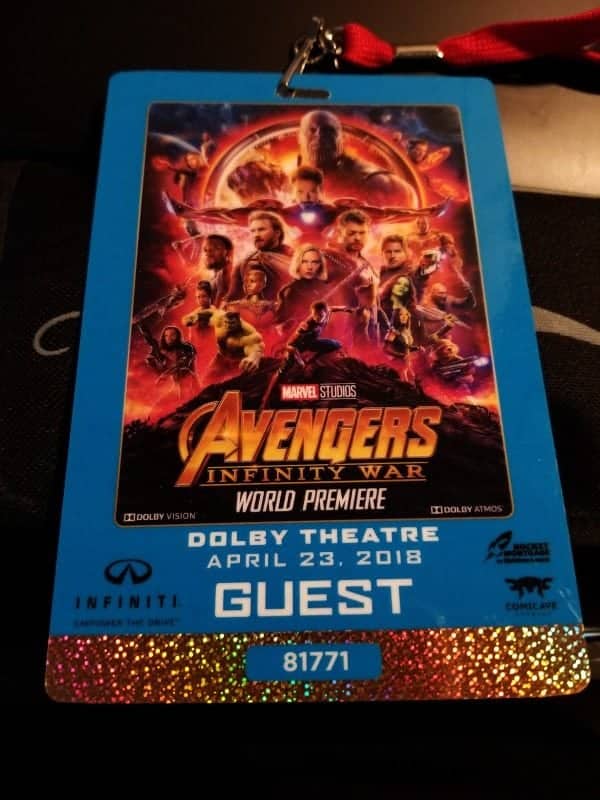 One of the coolest parts of the entire Avengers Infinity War premiere was the hall of costumes we walked through. It felt like we were honoring characters that we have fallen in love with and having a chance to celebrate them before starting the movie. Here are some of my favorite photos from the hall of costumes.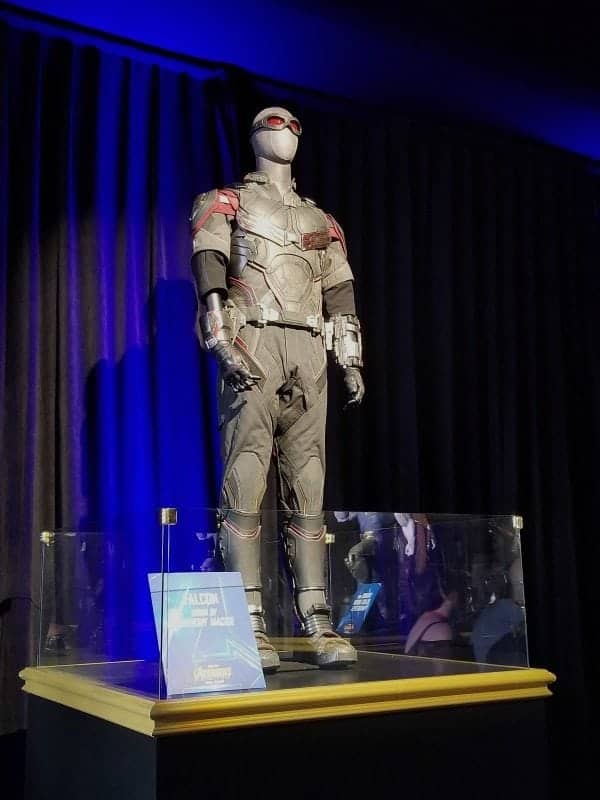 Falcon Costume worn by Anothny Mackee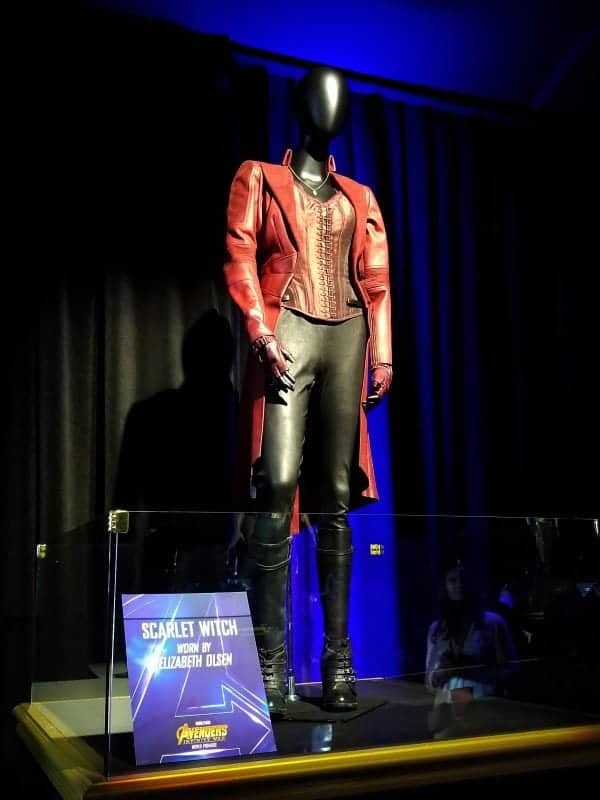 Scarlet Witch Costume is worn by Elizabeth Olsen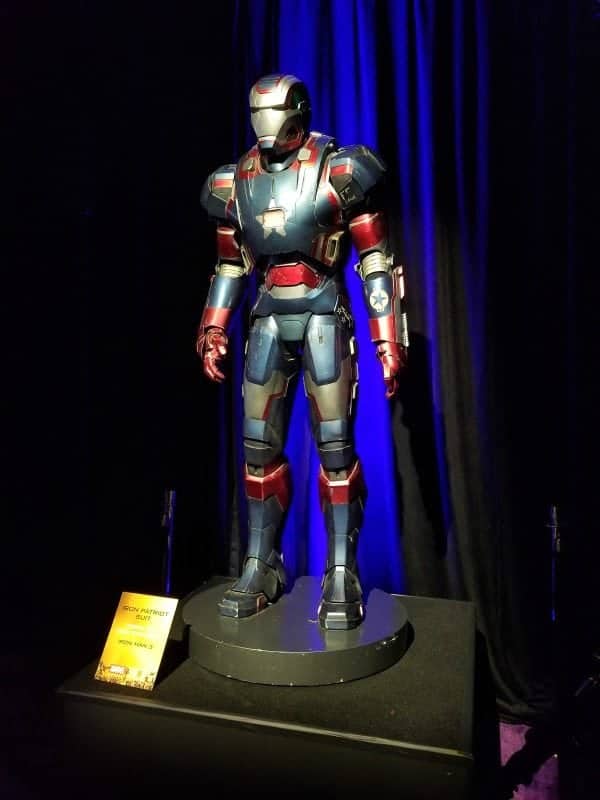 Iron Patriot Suit from Iron Man 3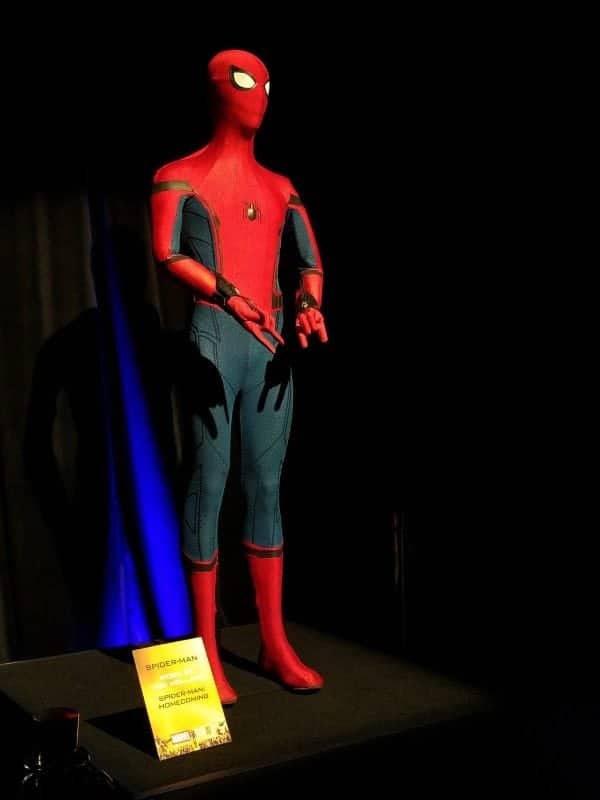 Spider-Man costume from Spider-Man Homecoming worn by Tom Holland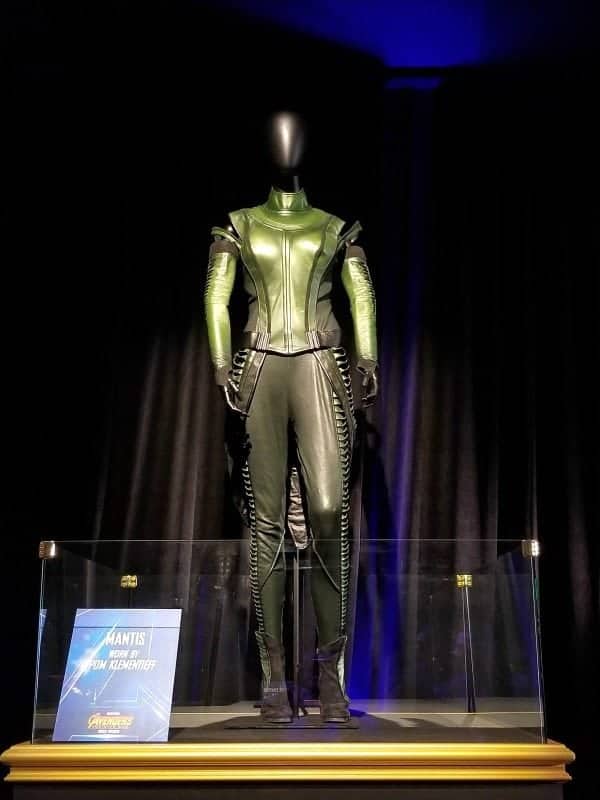 Mantis Costume from Guardians of the Galaxy worn by Pom Klementieff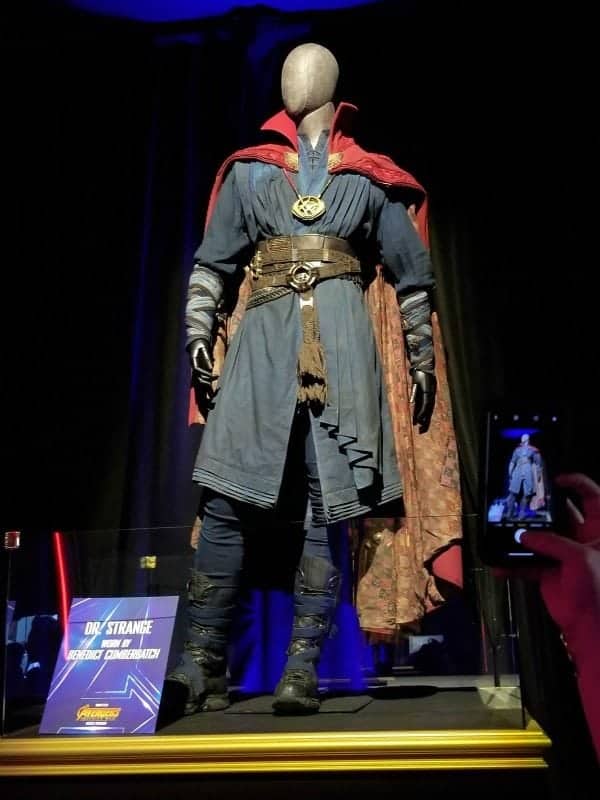 Dr. Strange Costume worn by Benedict Cumberbatch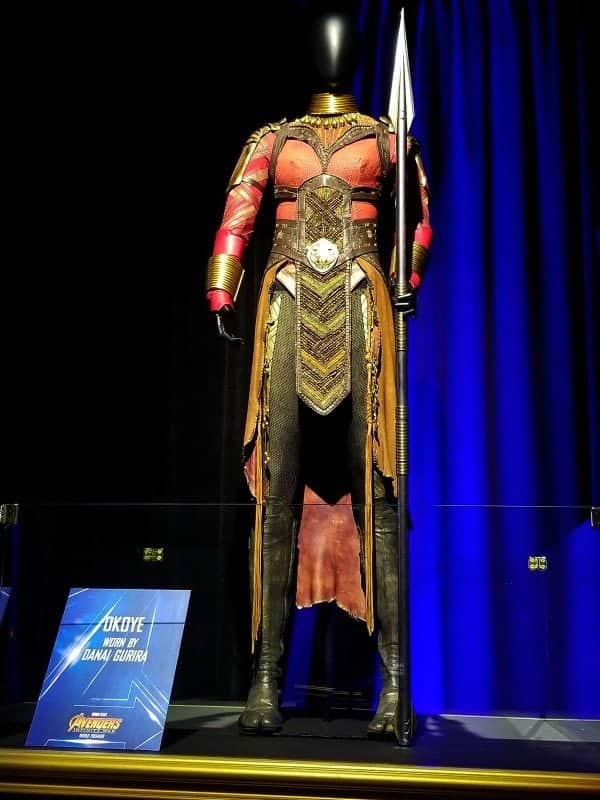 Marvel Black Panther Okoye costume worn by Danai Gurira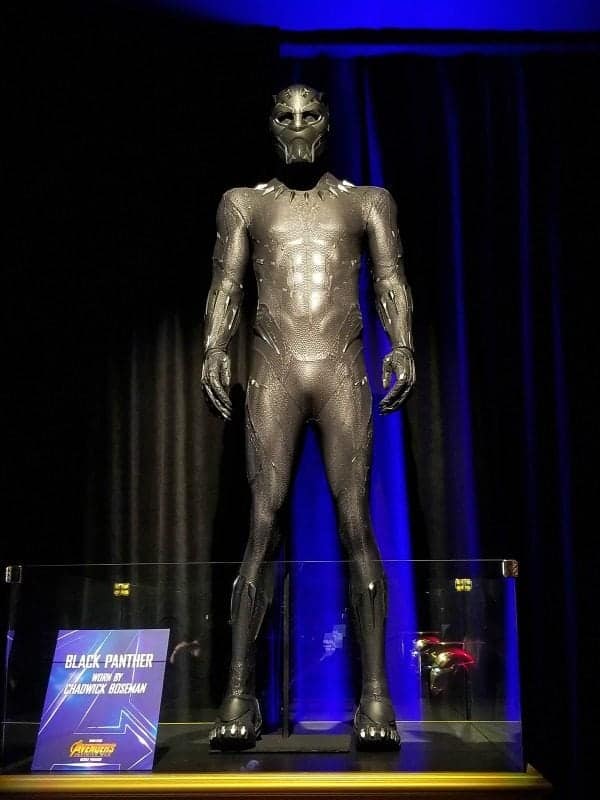 Black Panther Costume worn by Chadwick Boseman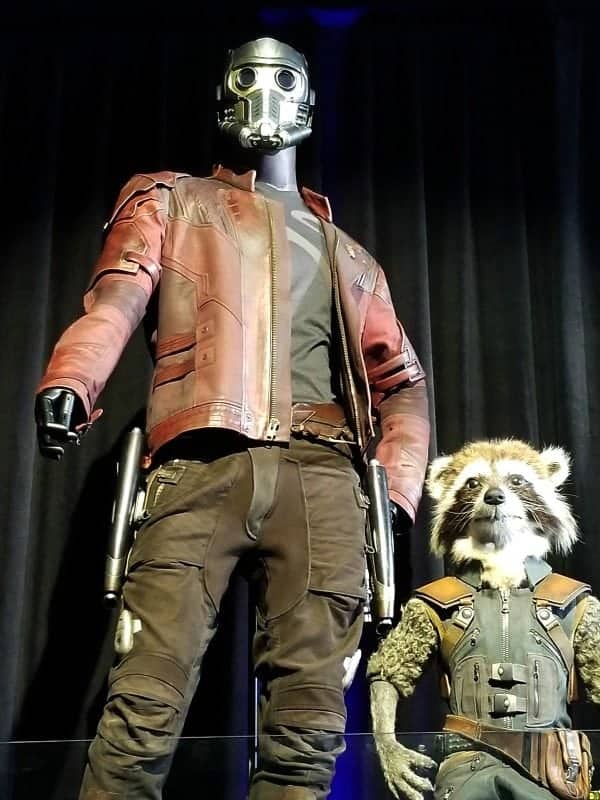 Guardians of the Galaxy Star-Lord costume worn by Chris Pratt and Rocket Costume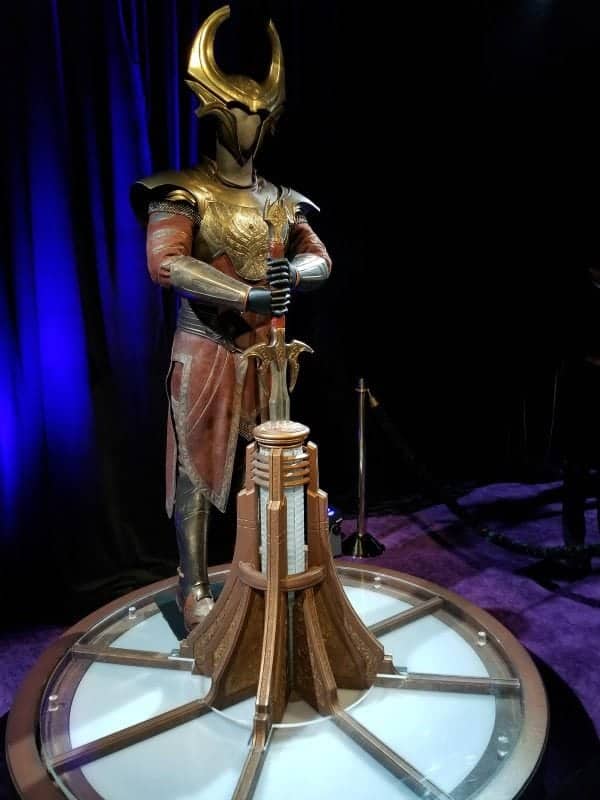 Thor Heimdal Costume is worn by Idris Elba
There were also displays of props and models from previous Marvel movies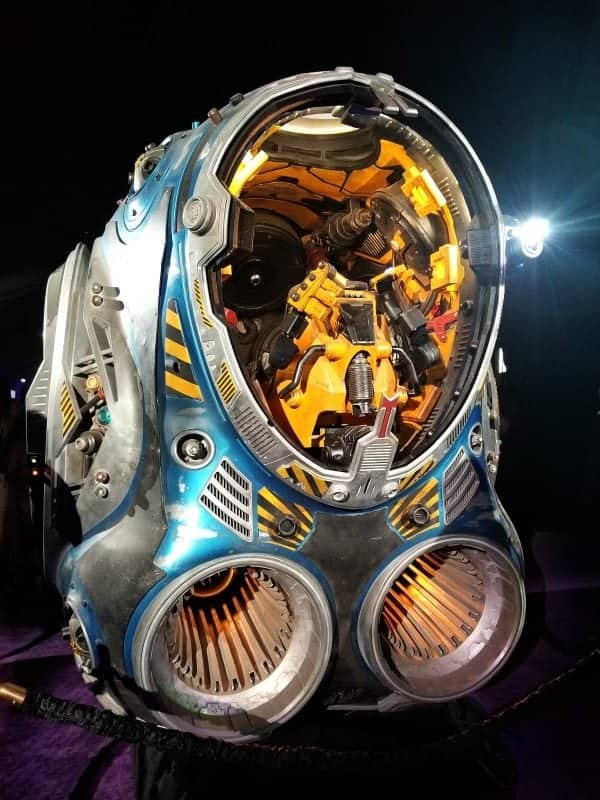 Rockets pod from Guardians of the Galaxy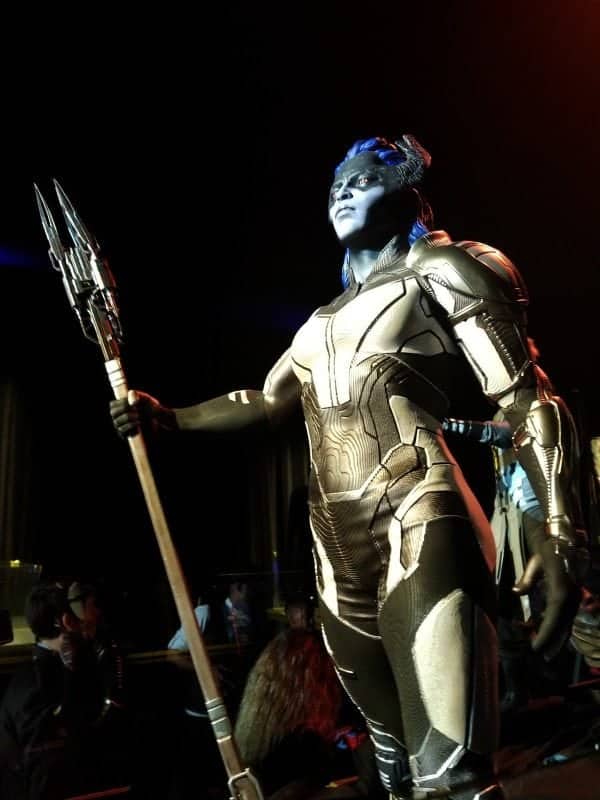 Thanos Black Order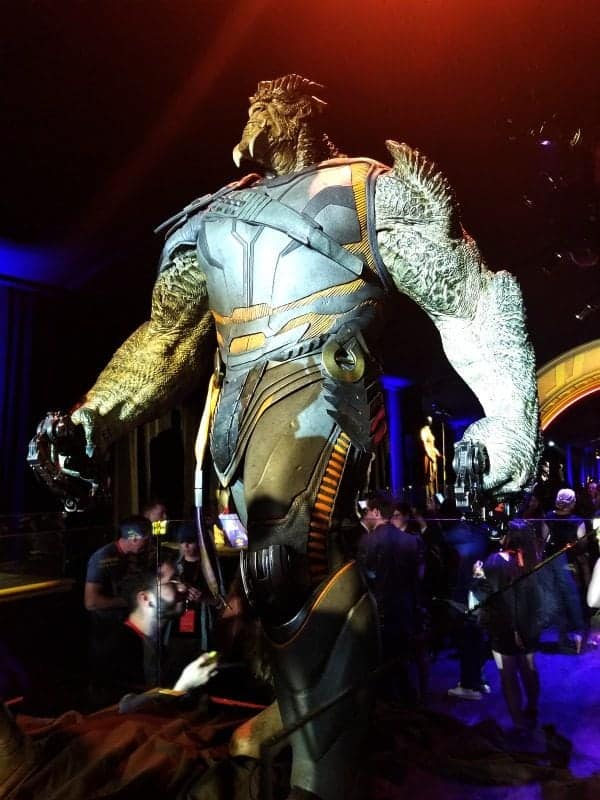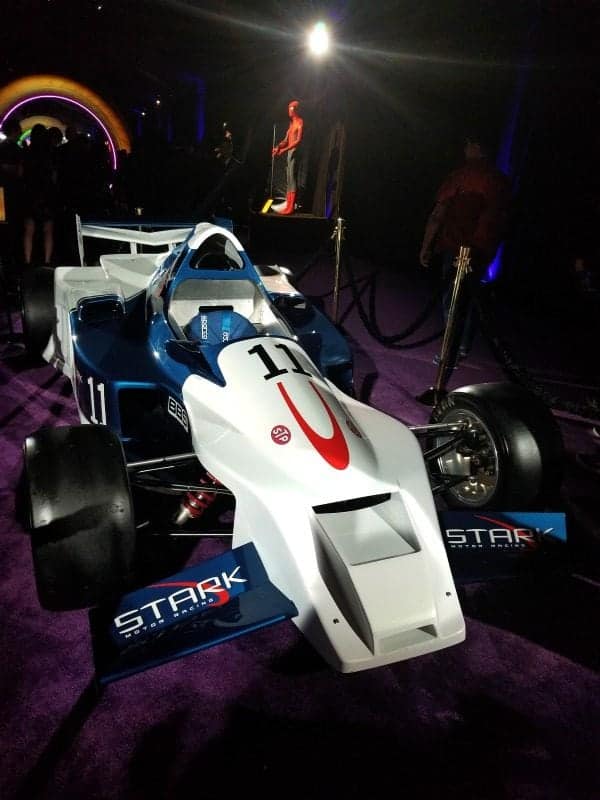 After walking the hall of costumes we headed to the Dolby Theater to view the film. This is the part where my heart started racing because soon we would get answers to all of our burning questions about Infinity War.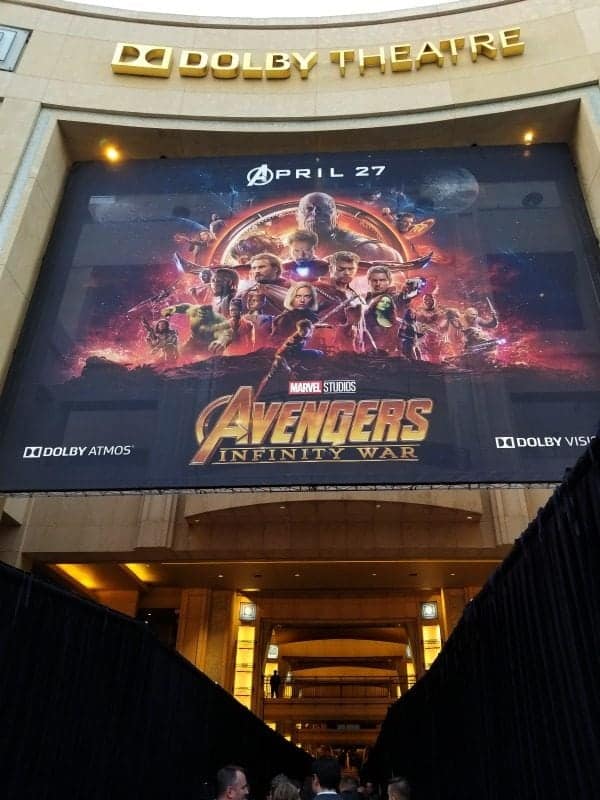 Avengers Infinity War hits the theaters on April 27th! Make sure and pick up your tickets now so you can see the show before any spoilers are released! Check out my no spoilers Avengers Infinity War review!
I can barely put into words how important it is for you to see this movie before the spoilers start ruining it. You want to go and see this before it is no longer a surprise. TRUST ME! This movie is one you need to see roll out on screen not as you read a spoiler post.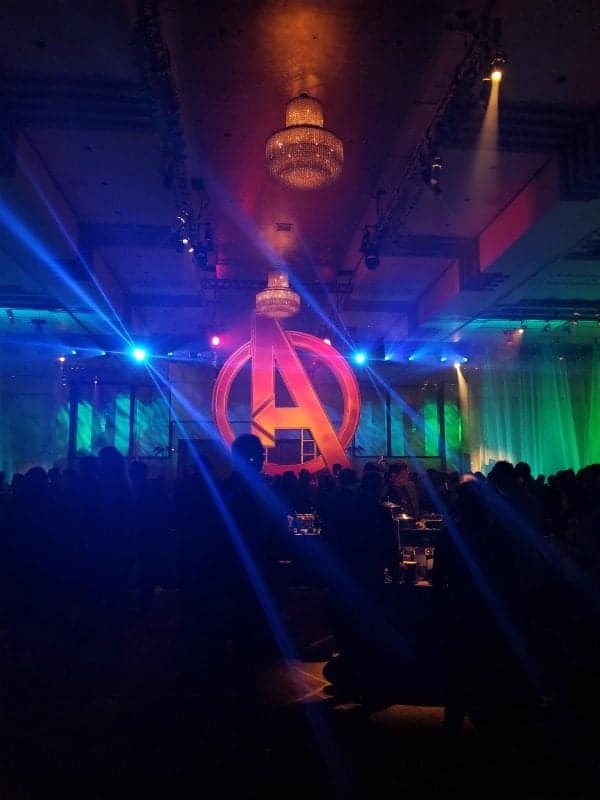 Marvel Avengers Infinity War World Premiere After Party
For the first time, press and writers were allowed to attend the Marvel Avengers Infinity War World Premiere Afterparty! I have to tell you it was huge! You honestly didn't know who you would bump into as you were standing in the room.  I wish I could have bottled the energy and excitement in the room. It was amazing and so exciting to be there seeing everyone celebrating 10 years of Marvel Cinematic Universe history. Truly an amazing experience.
Additional Disney/Marvel Articles