Sitting in the interview room you could feel the electricity, excitement, a bit of trepidation and so much more.
Each of us thinking about our questions, hoping we didn't have a piece of fruit stuck in our teeth while waiting for one of Hollywood's biggest stars to walk into the room.
I sat there wondering if Angelina Jolie would be friendly, would she be open to talking with a group of bloggers, and really just thinking about how out of body it was for me a blogger from Spokane to be chatting with a mega star.  Dreams really do come true!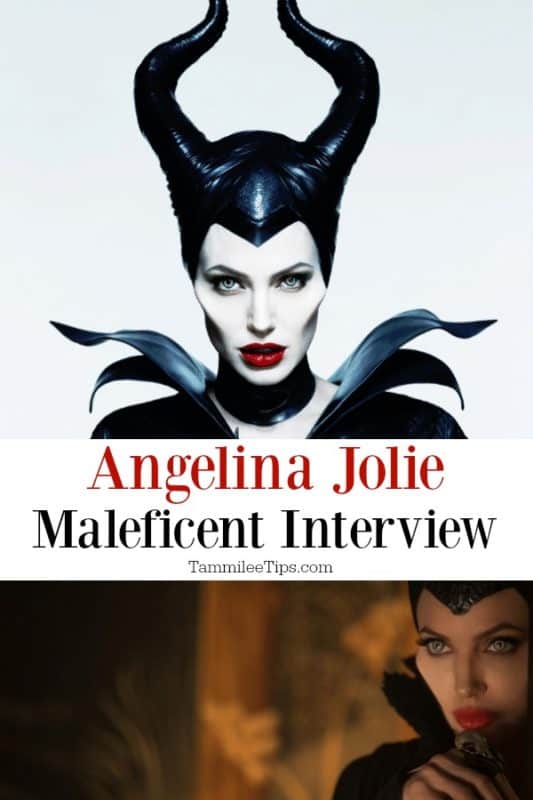 Angelina Jolie on Maleficent, being a mom and so much more!
When we got the word that Angelina was about to walk in the room it was incredible. We all sat up in our chairs, made sure we had great posture, and just waited with bated breath until in walked Angelina.
And......she was more than we could have asked for.
Angelina Jolie walked into the room with a sweet smile, welcoming greeting and open arms. She was friendly, open, real, and honest during our talk. I am so excited to share with you our interview, my thoughts and so much more!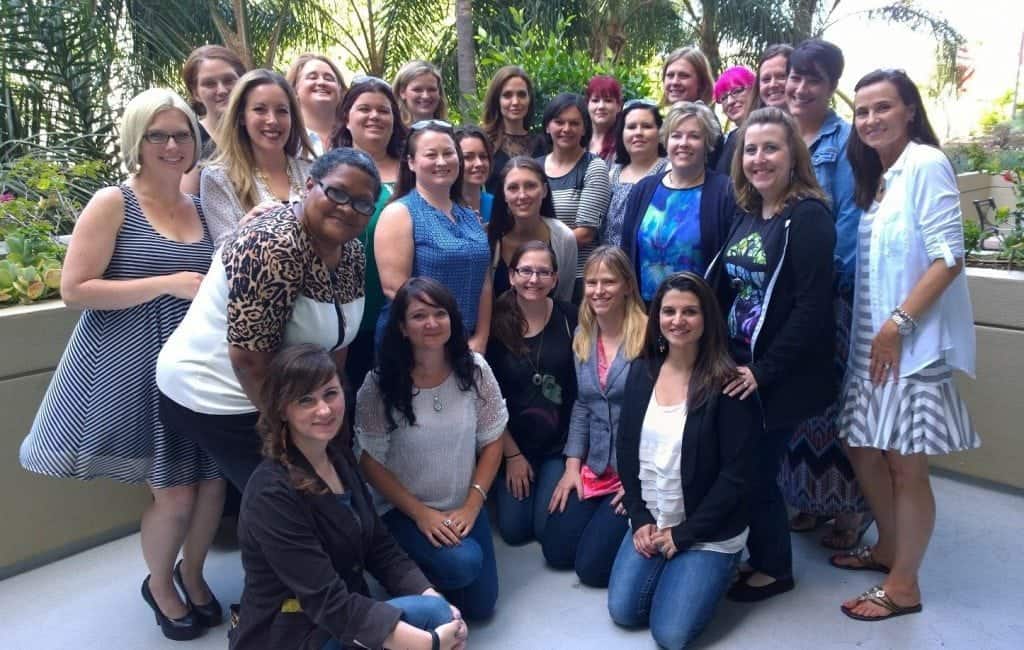 We started by asking Angelina what in life prepared her for the role of Malefiect. What brought her to this family Disney film......
Angelina told us that the script moved her as a woman and as a mother. She spoke of putting walls up, becoming darker and not being able to be the soft person you are born to be. Wondering what can bring you back to the person you want to be after the walls are built up. How the very thing that brought her back to being the person she wants to be is the same thing that happens in Maleficent.
But I was also really moved by it because I thought of myself as a little girl, and I thought of all the kids I know, and I just think of that-that thing of feeling, ah, it, feeling different, feeling outside, and also as a woman, feeling abused and this ideal if you've ever been abused and then you kind of, as a woman, put your, put this wall up.

And you become darker and you're not able to be this soft person that you were born to be.  And then what could possibly ever bring you back?  And the, however much we can say, but the thing that brings her back is very much the thing that brought me back.  And so, I was very, very connected to it. ~Angelina Jolie
Angelina spoke of being a Mom and the significance this roll has played in her life. This truly was a family film for her.  Angelina's brother called her when he heard the movie was going to be made and told her she needed to call Disney about the part.  Angelina and Brad's daughter Vivienne plays a role in this movie. Their kids were on set daily during the filming which brought about some interesting moments.
When trying to find her voice for Maleficent Angelina would practice while giving her kids baths. They were open and honest in telling her which ones made them laugh and which ones made them cringe. As she gave them baths she told them stories and a few times the kids even asked her to stop  since they didn't like the voice she was using. When she did the voice that was used in Maleficent the kids couldn't stop laughing. She knew then that she had found the voice that worked, was engaging and also fun for all ages.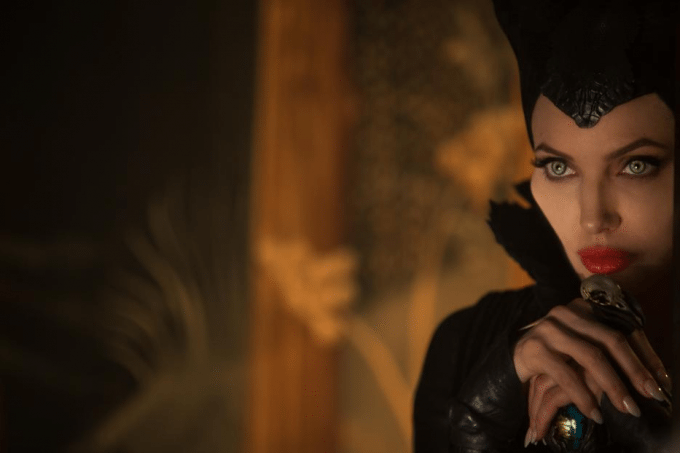 When we asked what it was like to see herself in the full Maleficent costume Angelina told us she was really happy with the look. Angelina not only acted for this movie but was part of the costume creation and so much more. Angelina helped with everything from the creation of her colored contacts to costume designs. She told us that at one point they were looking at a more feathery approach to the costumes and well that wasn't quite right. They decided at the end of the day that Maleficent has to do real scenes, emotional scenes and the look can't be entirely based on makeup. That the soul of the character has to come through.
The costume was so amazing that kids on set would run away or get mad when Angelina walked up to them. She was over 7 feet tall in the costume and quite imposing. When they thought of what four or five years old would not be scared of her they realized it would probably be her daughter Vivienne. Angelina spoke about how her and Brad had to decide it was the right thing to do. As parents, they wanted to make the best decision for their daughter.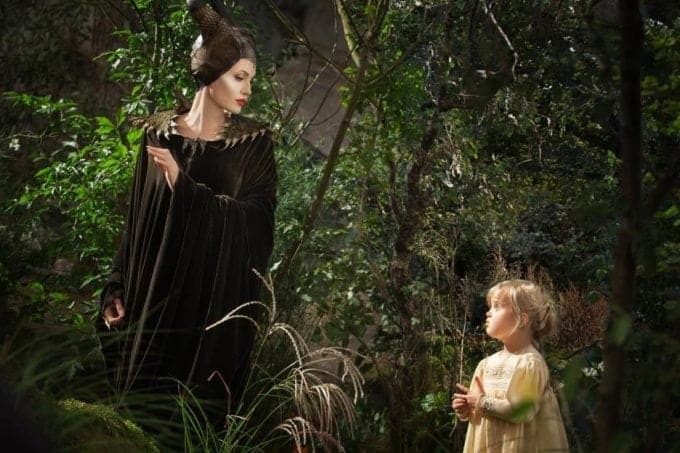 I wish I could share the excitement, brightness, and joy that showed on Angelina's face when she talked about filming with her daughter. The moment was honestly magical to watch. You could tell that this was a family event that they will cherish for years to come.
Angelina told us that Vivienne decided as any 4-year-old can that the day of filming was just not the day she wanted to chase a tennis ball and play in front of the cameras. Angelina said that the outtakes from that day of filming are beyond funny and she can't wait to see them again. She mentioned that Brad, yes Brad Pitt, was at the end of the cliff area dancing around and trying to get Vivienne to jump into his arms. While Angelina has a stick with a blue ball attached that is supposed to be a butterfly and is running along trying to get Vivienne to play.
With a soft smile and look of pure happiness, Angelina said "It was lovely, It was lovely to do it"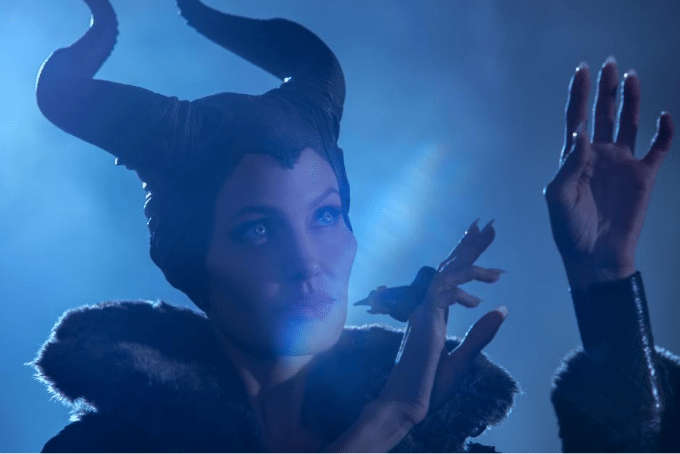 Did I mention how humble and gracious Angelina was during our interview? She mentioned multiple times how amazing the team on this movie was and how everyone worked together and did a fantastic job. She spoke of the movie crew as a team and not as an individual. I could tell how intimately involved in the movie she was and how much she loved it. There was no ego in her comments she was truly appreciative of the cast and crew that came together to make this movie.
When asked how she keeps up with everything as a Mom of 6, humanitarian and actress Angelina was again humble in her response! She spoke of how supportive Brad is, how they take turns working, and setting her schedule around her kids.
 Well I don't, you know, I, you all know as moms, I'm at a very lucky position.  I have a supportive, ah, partner and he and I are able to take turns working often.  So, and when you make a film, it doesn't take all year around.  When I direct it does, but I get to decide when I leave in the morning and when I come home at night, and I can edit in my bedroom, and sometimes, and would be there in case there's an emergency with the children.  So I have a very rare luxury with my job to be able to have my kids with me on set every day and home school, and, um, other mothers have it much harder than I do, and don't have the means to have the assistance I do.

I don't feel like I, by any means, do anything exceptional.  My mom was a single mom and she had a lot of difficulty and she gave up her dreams to make sure she could take me to my auditions and support me. And nobody acknowledged her for what she did, you know, so that was hard.  But, you know, my-mine's not too bad at all.  I can't complain.
One thing I never expected during our interview was for Angelina to talk about being a bad parent when ......
What did your kids think the first time they saw you in full costume?
 Angelina~ They, well some of, it was, I realized it was a bad idea, it was bad parenting on my part that I should have brought them in early and have them watch me get in my makeup.  But I thought it would be really fun to surprise them.  And they came on and they did, some of them were fine, they just got a little, you know, quiet.  And-and one, Pax, ran away from me.  And I made the mistake of thinking he was playing a game and I chased after him.  And then realized he was upset.

And so, he had to come in the makeup trailer and watch me take everything off.  Um, it was interesting because we wondered, we actually wondered about Maleficent, we talked with Disney, like why is she considered the most evil?  I mean, obviously what she does, but what is it about children that they see her, and I think that's what happened to my children.  It was that because it's a woman, and an older woman, its mom.  And to my kids it was that a woman that should be like nurturing, the figure that should be nurturing was now the figure that was slightly terrifying.

And on top of my kids, the mom had disappeared and they were really wanting to know where mom went.  But-but I do, I think that's actually what's-why it's so, why she's particularly disturbing for children. Why it maybe children will embrace her, because it does feel that you should be safe with an older woman, you know.
There was a moment during the interview that my eyes welled up and I had tears while listening to Angelina speak. She truly touched so many of us in the room with her candor and honesty.
When asked how can a regular mom, who doesn't have all the things you do, start small in our own community and do good for others?
Angelina~   Well I think the, you know, first of every mom, the most important thing we do is we raise our children with love and compassion to become great people and thoughtful of others and that's the most important thing.  If everybody did just that, we'd have a very different world.

And encourage our children's education and help them to be conscious of the world around them.  I think mothers have the most powerful role.  There was even examples of Taliban fighters who stopped because their mothers stopped them.  Because the mothers became educated.  They couldn't stop the men, but they, educate the mothers and the mothers got them back home.

So the mother's a powerful thing.  I think beyond that it is everybody know it, especially with being online, there is so much to connect to and there is so much that can be done.  And-and it is, as you see now with the situation with the Nigerian girls, that's not government, that's the masses speaking out.  And pushing for government change.  And so it's sometimes doesn't feel like every voice counts, but it really does.

There's a conference in June I'd love you to be aware of that I'm doing, the Foreign Secretary of England, June tenth to the thirteenth. PSBI, it's the largest summit ever to end sexual violence in conflict.  And it's in England, it's open to the public.  We've realized that it can't, it's not just governments, and it's not just NGO's, and it's not just, it's the, everybody has to come together. So NATO will be there, peace keepers will be there, governments will be there, and it's open to the public, and NGO's, and victims, and doctors will be there.  So everybody together will spend four days.  I think that's what these things take, it takes all of us very tightly working together.
Interviewing Angelina was amazing, inspirational, out of the body and so much more! She truly is as beautiful on the inside as she is on the outside.  This interview was one of the highlights of a truly incredible trip to LA. Disney put together this trip and again blew my mind with the opportunities they arranged. I can't wait to share with you in the upcoming weeks our interviews with Elle Fanning who plays Aurora, Sharlto Copley who plays King Stefan, and Sam Riley who plays Diaval. We also had the chance to sit down with Director Robert Stromberg.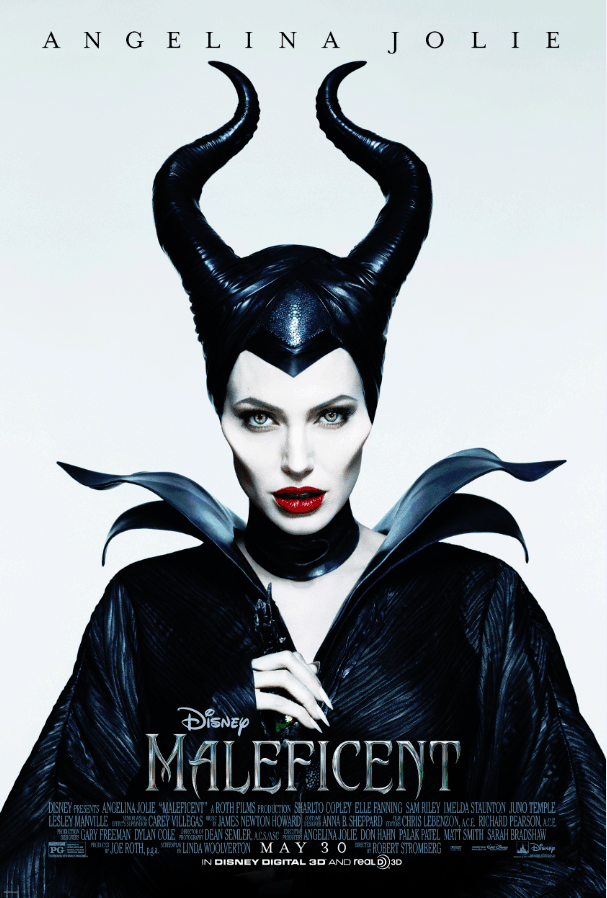 Maleficent opens in theaters on May 30th!
MALEFICENT is rated PG and releases in theaters everywhere on May 30th!
Additional Disney Articles
Check out all of our Disney Articles
Disney flew me to LA to interview Angelina Jolie. All flight and hotel accommodations were covered.