During our recent trip to Las Vegas, we stayed at the Aria Hotel. From the moment you walk into the Aria Hotel Las Vegas you are greeted with friendly smiles from the staff.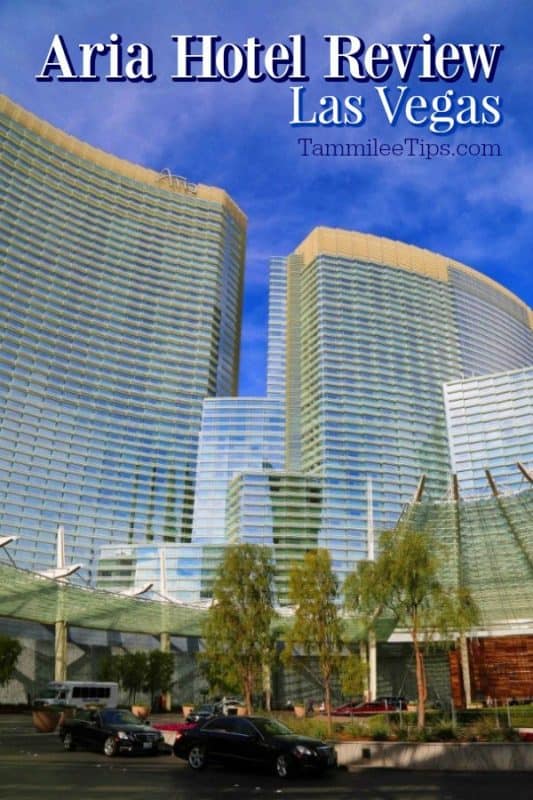 Aria Hotel Las Vegas Review
The front desk staff was incredibly friendly during my check-in process. They made sure we had everything we needed and were genuinely friendly.
I have to say that this was true of all of the staff we interacted with during our stay. They all smiled and asked how things were going. From the housekeeper to the restaurant staff each one made our stay incredibly pleasurable.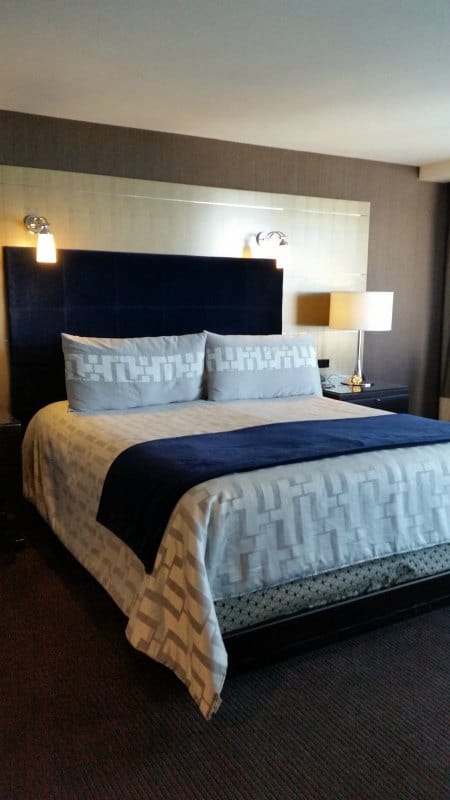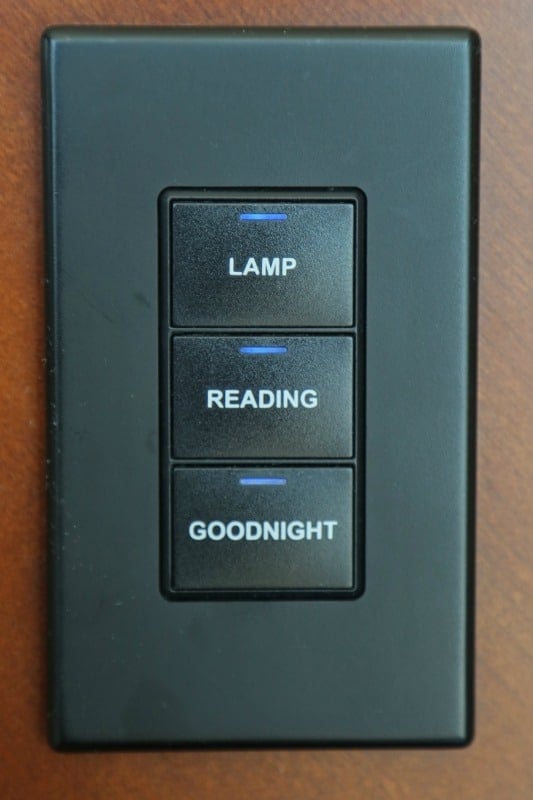 Let's talk about the room for a moment!
First I have to tell you about the goodnight button that I really want in our house now.
Do you ever crawl into bed and then realize there are lights on that can't be reached from the bed and you grumble and mumble as you get back out of bed to turn them off….this is not a problem at the Aria. You simply press the goodnight button and all of the lights turn off and the curtain closes.
I seriously need this button at home!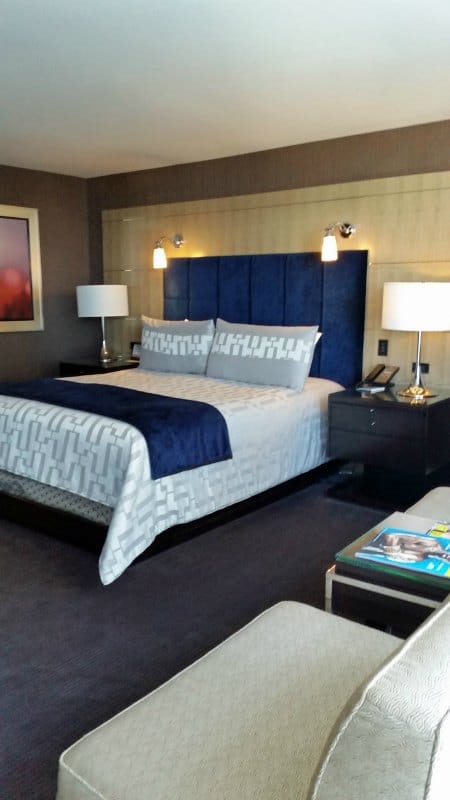 Now let's chat about the Aria beds. I have to confess that the entire reason we flew to Las Vegas was to sleep in the Aria bed again.
I know that sounds crazy but it's true. We stayed at the Aria in July and fell madly deeply in love with the bed.
It was so unbelievably comfortable we have been talking about buying one since July. We figured it would be a good idea to sleep in the mattress one more time before buying one.
I am so over the top happy to say the mattress was just as lovely as we remembered. We ordered an Aria mattress the day after we got home from Vegas. We are waiting for it to be delivered hopefully in the next few weeks. So excited!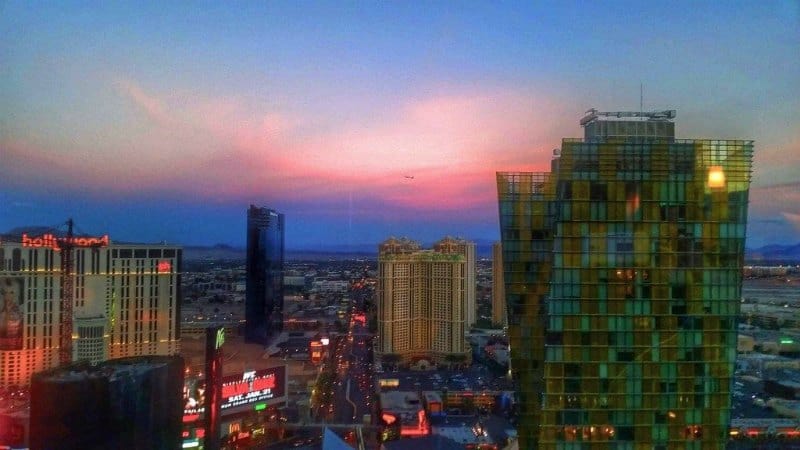 Our room had a view of the strip that was simply amazing. We spent a lot of time just relaxing in the comfy chairs near the window watching Las Vegas.
In the evenings the sunset was phenomenal and then all of the Vegas lights really showed. It was so much fun just relaxing and watching Vegas.
The bathroom at the Aria is fantastic. Our room had a soaking tub along with a walk-in shower. There are ample counter space and lighting in the bathroom for getting ready.
The room has a huge bank of closets so you can easily unpack and enjoy your trip to Vegas.
You can have a date night at Bardot Brassiere and see a show and never have to leave the hotel!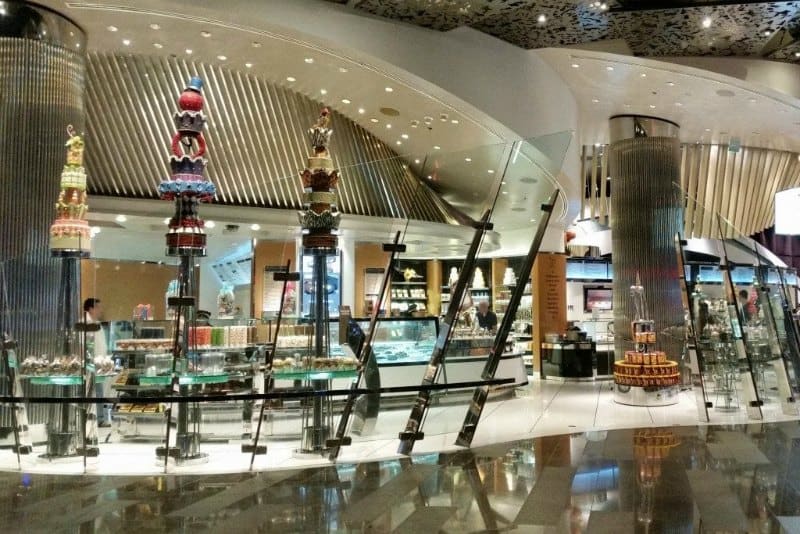 ARIA Patisserie
The ARIA Patisserie is a must-visit! Oh my goodness the crepes are mouth-wateringly good!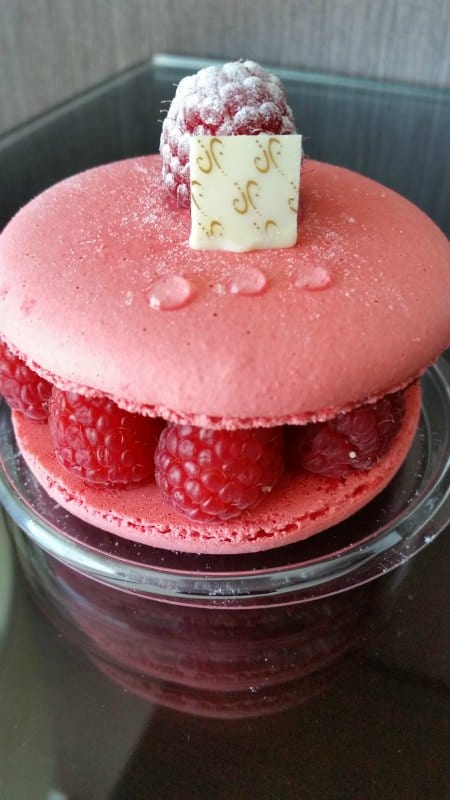 Also, the macaroons and treats from the pastry shop are sooooooooo good!
I had to stop myself from visiting the pastry shop multiple times.
They also have a huge selection of gelato perfect for a hot Vegas day.
It is divine, delicious, and we devoured it. So GOOD!!!!
If you are attending a conference at the Aria it is really easy to get from your room to the conference center.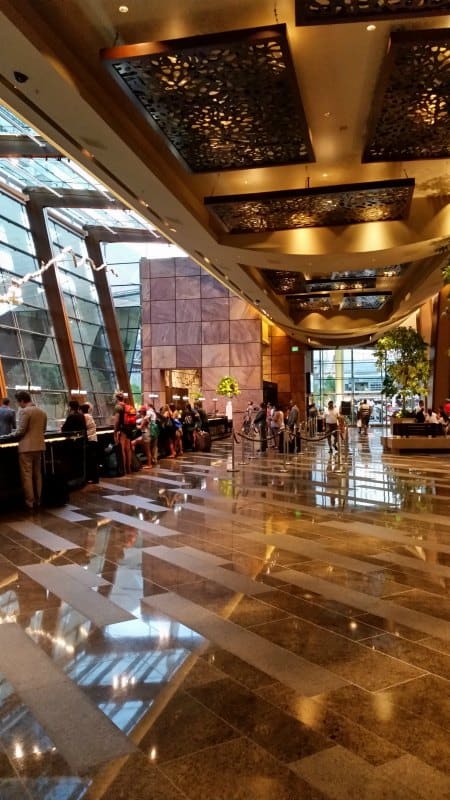 One bonus is there is an onsite Starbucks between the rooms and the conference center! You can load up on caffeine and snacks before heading into the conference area.
To find out more about Aria check out their Website, Facebook, and Twitter!
ARIA RESERVATIONS: 866.359.7757
ARIA SKY SUITES RESERVATIONS: 877.580.2742
The Aria is located at 3730 LAS VEGAS BLVD, LAS VEGAS, NV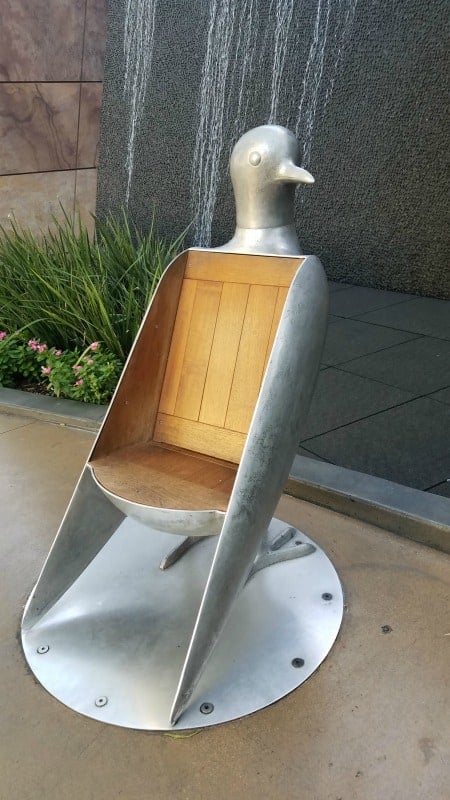 Additional Las Vegas Travel Articles
101+ Things to do in Las Vegas
Harvest Restaurant by Roy Ellamar - Bellagio
Elvis Las Vegas Vow Renewal - yes we did it!
Check out all of our Las Vegas Travel Guides