Our week of cocktails continues with a frozen cocktail that is perfect for hot summer days or nights! These Black Cherry Lemonade Boozy Ice Pops are soooo easy to make and tastes delicious!
I can't believe it is already August and I am just now making cocktail ice pops.......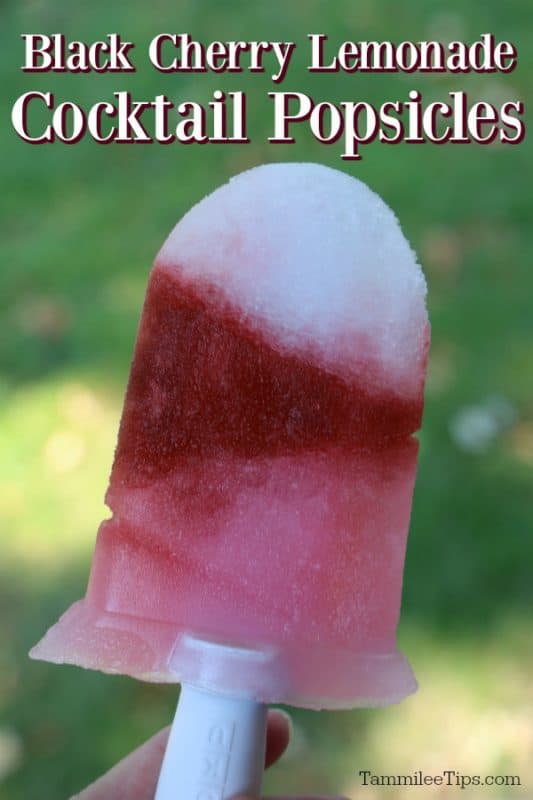 Black Cherry Lemonade Boozy Ice Pops
How did I not start making these a few months ago when Spokane started getting super hot.
Oh well at least I have at least a few weeks of summer left to make different varieties of Boozy Ice Pops!
To make these Black Cherry Lemonade Boozy Ice Pops I used our Zoku Quick Pop Maker
to make them quickly.  To get the stripes and diagonal pattern I used the tools inside the Zoku Quick Pop Tools
. This tool kit is fantastic and helps make great designs in your ice pops.
There are only 2 ingredients  to make these boozy ice pops
1 can of Mike's Hard Lemonade Black Cherry and one can of Mikes Hard Lemonade
After freezing the Zoku overnight in the freezer I was able to make a couple of these ice pops before it needed to be frozen again.
Since there is alcohol in these ice pops they take a bit longer to freeze. Make sure and give each layer extra time to freeze before adding the next layer.
Additional Boozy Popsicles