Let's face it, no trip to Dublin is complete without visiting the Guinness Storehouse. This stop is on every beer drinkers bucket list and is loved throughout the world. The hop on-hop off bus even has a dedicated stop for it and pretty sure every cab driver in town can find it too.
We had so much fun exploring the Guinness Storehouse in Dublin. There is so much to see and do at the storehouse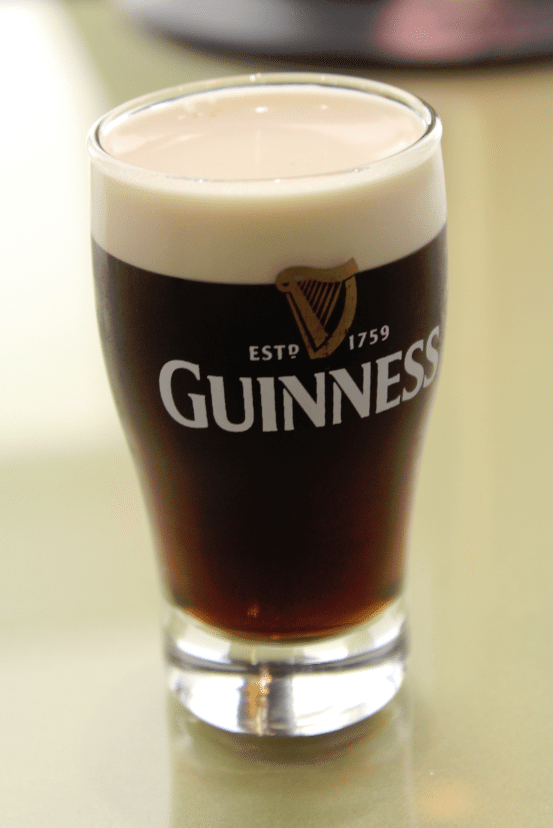 I believe the Guinness Storehouse is the undisputed champion of brewery tours. The seven story building resembles a pint glass with each floor having its own theme.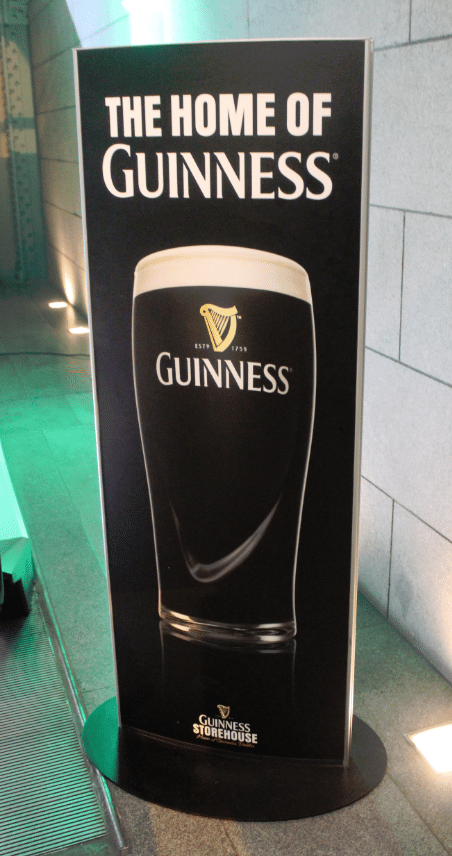 The Guinness Storehouse is filled with a ton of displays and educational areas. Educational in that you get to learn each step that goes into perfecting Guinness.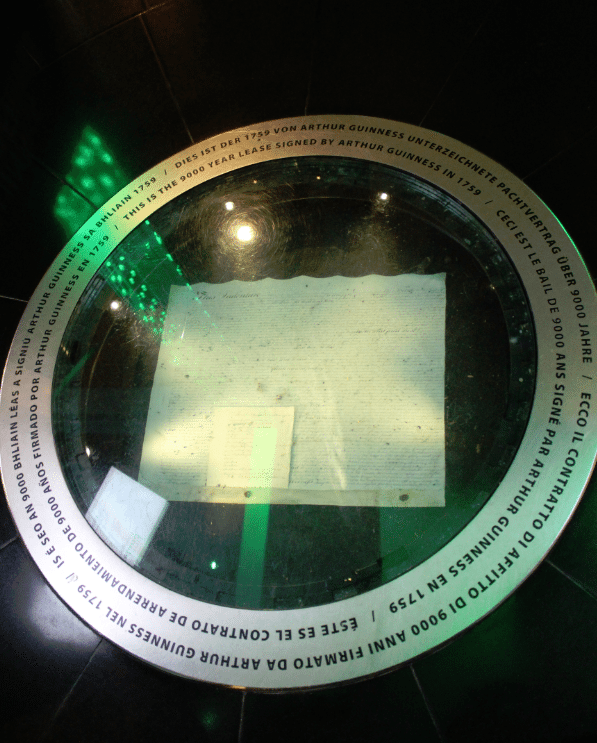 This is the 9000 year lease that Arthur Guinness signed. Can you imagine have the forethought to sign a 9000 year lease!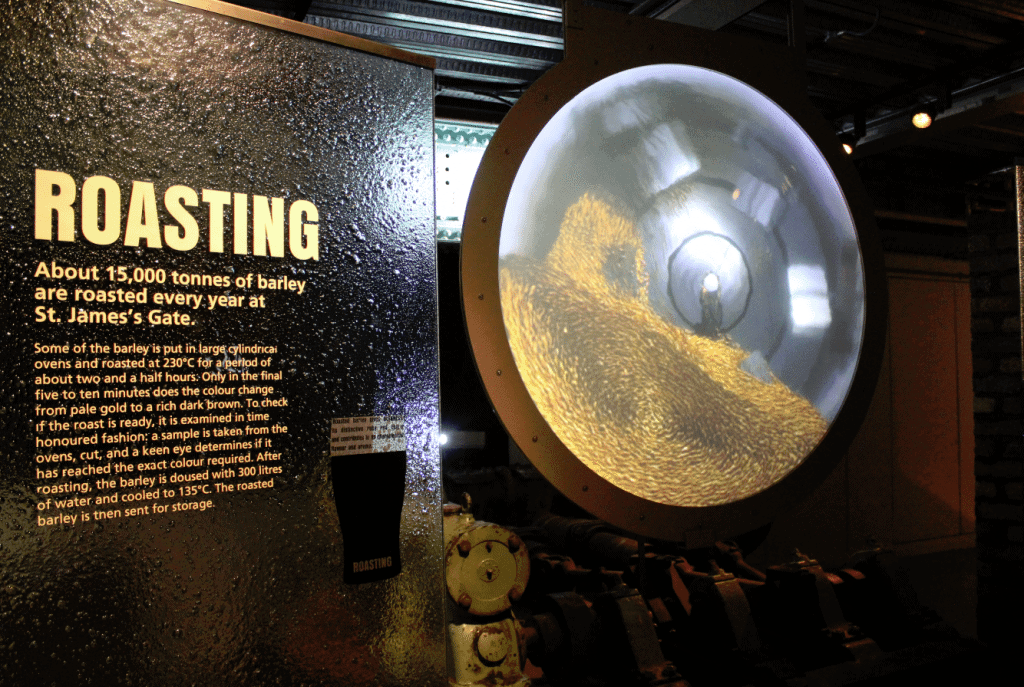 Each floor of the Guinness Storehouse teaches you about making and producing Guinness. The displays are incredibly high tech and fun to look at. We are not talking about boring signs that you walk by there are screens that are motion activated and talk to you.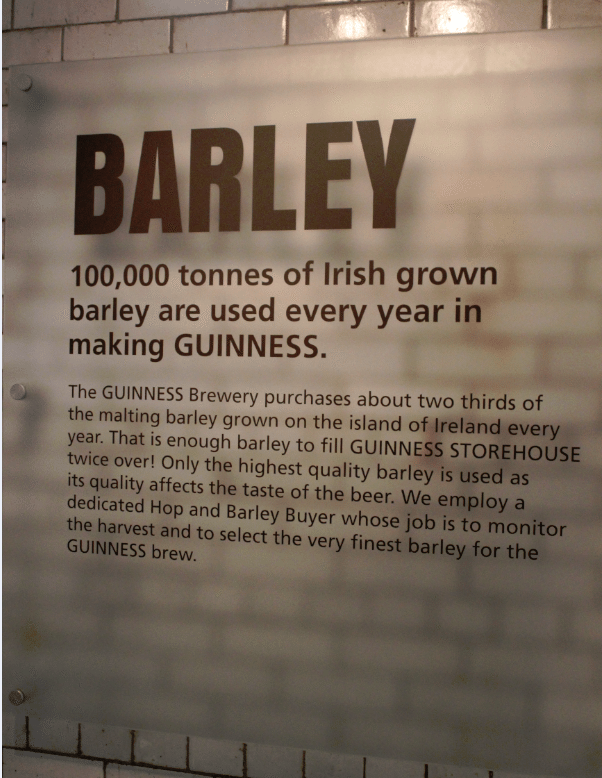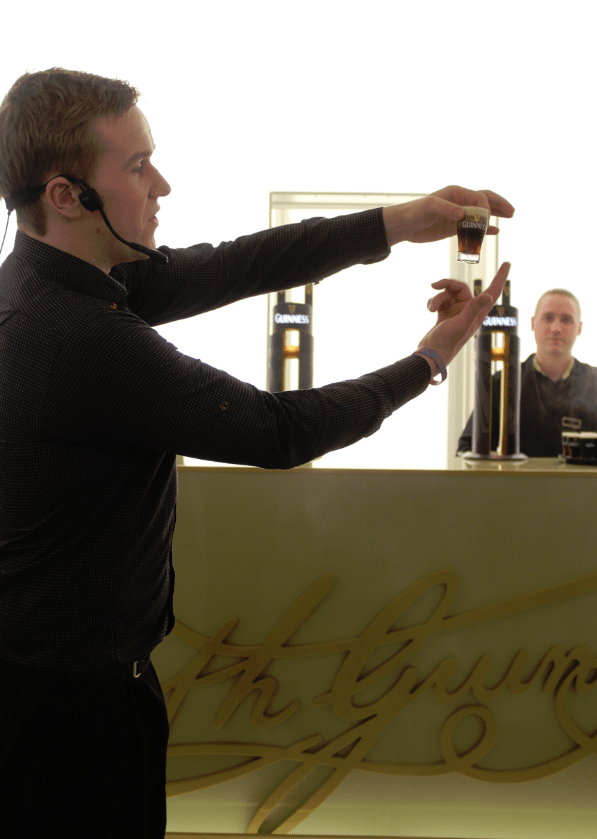 You are taught the perfect way to pour a pint of Guinness and what to look for in a pint of Guinness. You then enter a room where a employee guides you through how to taste your Guinness and truly enjoy it.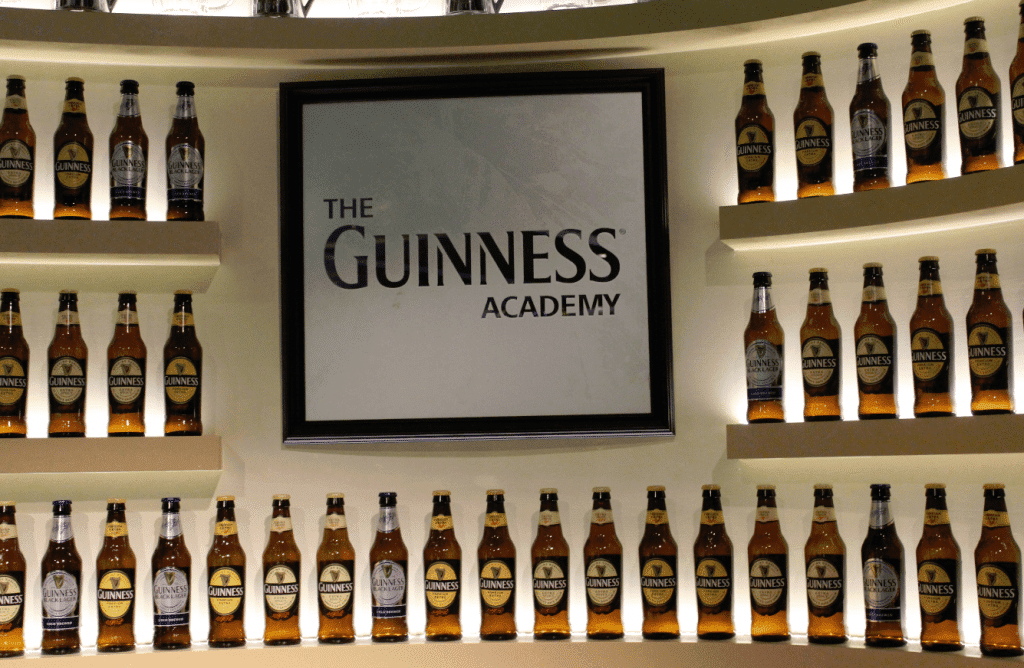 You can attend the Guinness Academy and learn how to pour the perfect pint.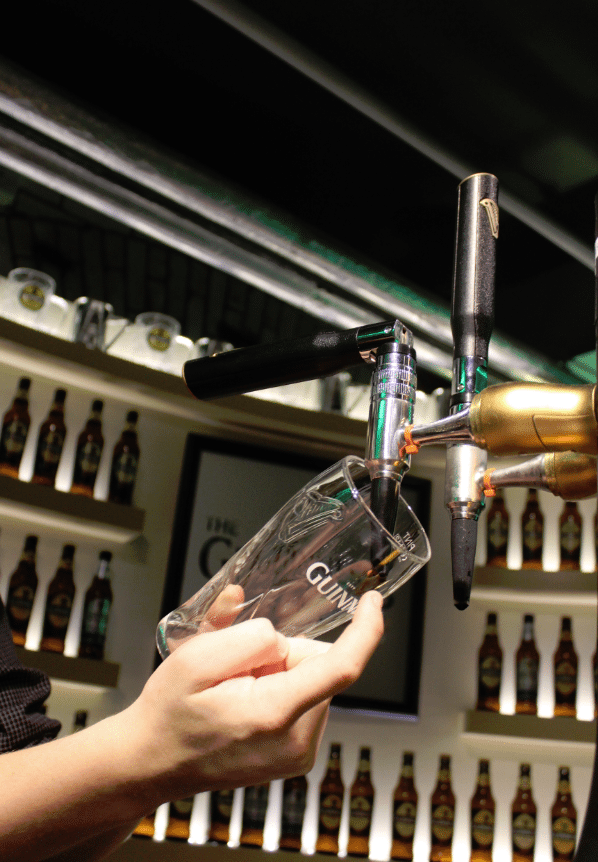 We learned that pouring the perfect pint is all about holding the glass at the correct angle and pouring at the right speed.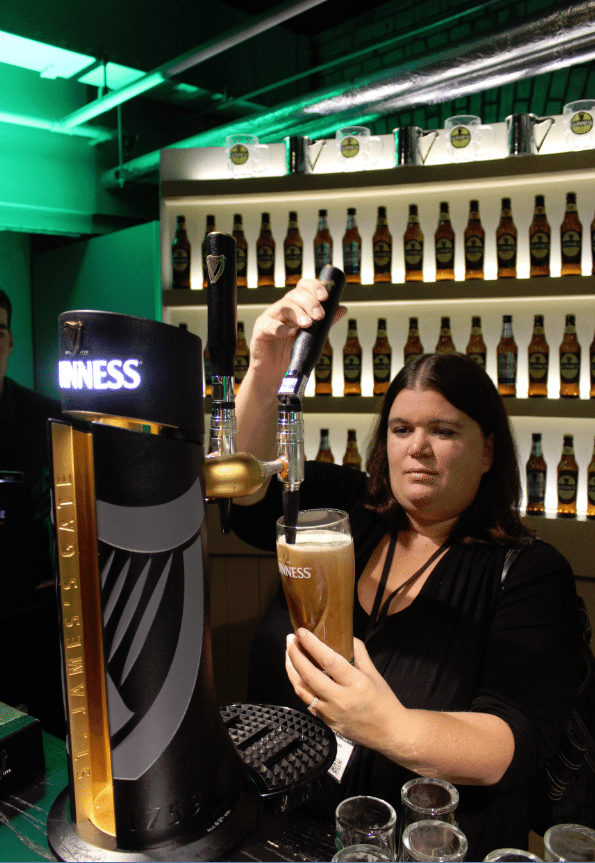 Pouring the perfect pint of Guinness took a lot of concentration 🙂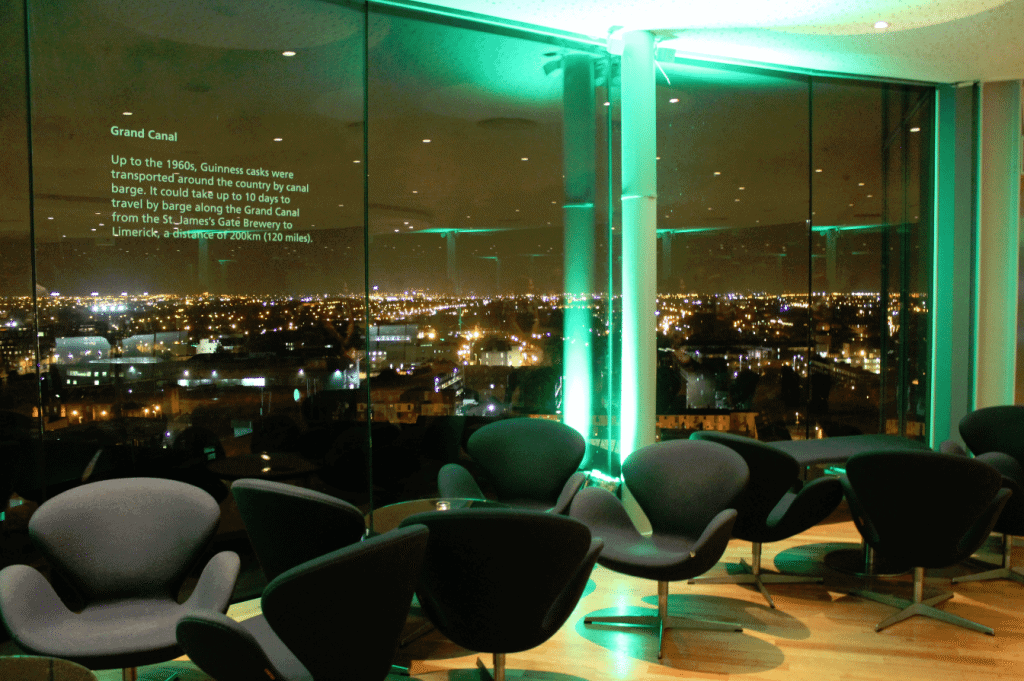 The views from the bar include Trinity College, Aviva Stadium and St. Patrick's Cathedral.  This is the perfect place to enjoy the sights and a beer.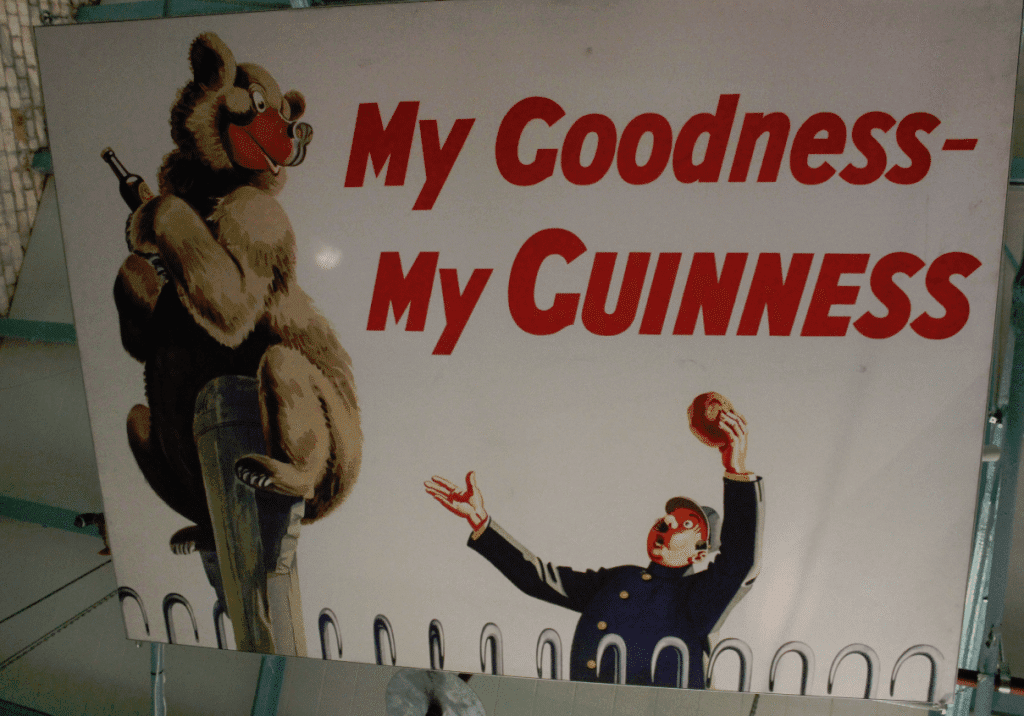 By the end of the tour you will agree, it's a lovely day for a Guinness.