When I sat down to decide on my word for 2017 word/phrase for the year I chose Spread JOY and never could have imagined all the ways this would be possible.  One of my favorite ways to spread JOY was from an alligator float during the Lake Charles, Louisiana children's parade. I still can't believe I got to participate in the Lake Charles Mardi Gras Parade
Wearing purple, green, and gold beads, a hat, and a smile I threw myself into this experience. I became a Mardi Gras queen for a moment and LOVED it.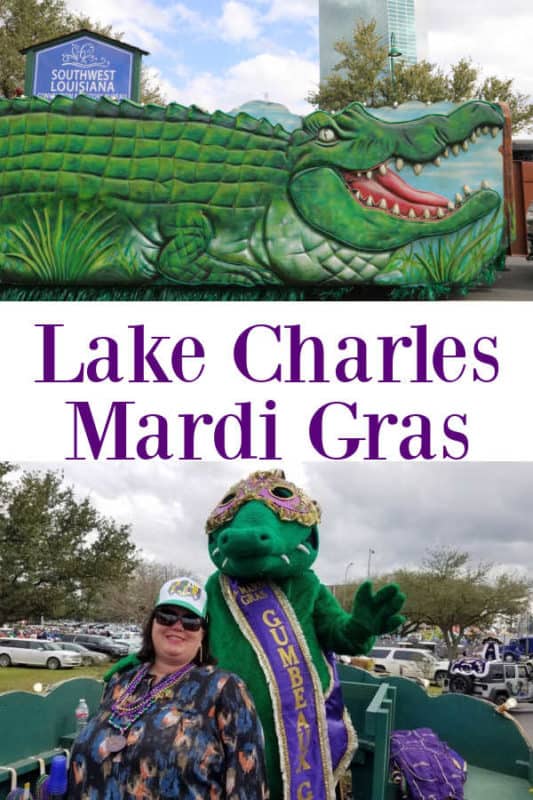 Lake Charles Mardi Gras
The children's parade meanders over 6 miles through the heart of Lake Charles on the Sunday before Fat Tuesday.
Families line the street with everyone from 5 to 95 grabbing beads from the air and laughing. This is a full community event that brings everyone out.
Decked out in their Mardi GRAS regalia ranging from tutus to chicken run costumes. Along with sparkles, glitter, and sequins galore everyone is in the mood the celebrate.
Music blares from floats ranging from Zydeco and Cajun to rap and reggae. Each krewe has a float decorated in Mardi Gras colors and themes. The Krewe of Contraband has a pirate float. There were also floats with Minions, crawfish, and gumbo on the sides.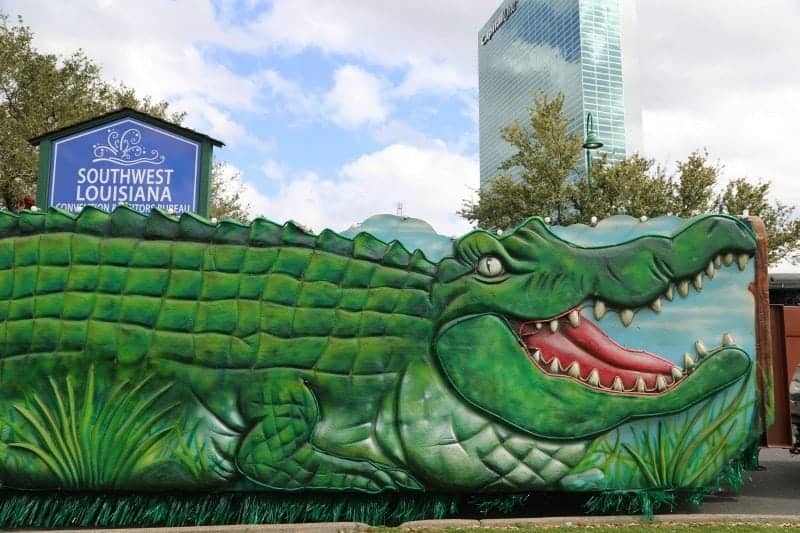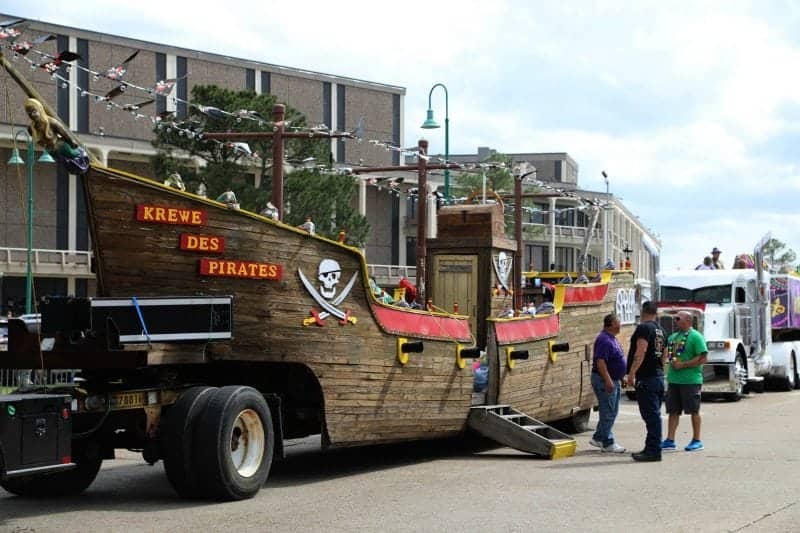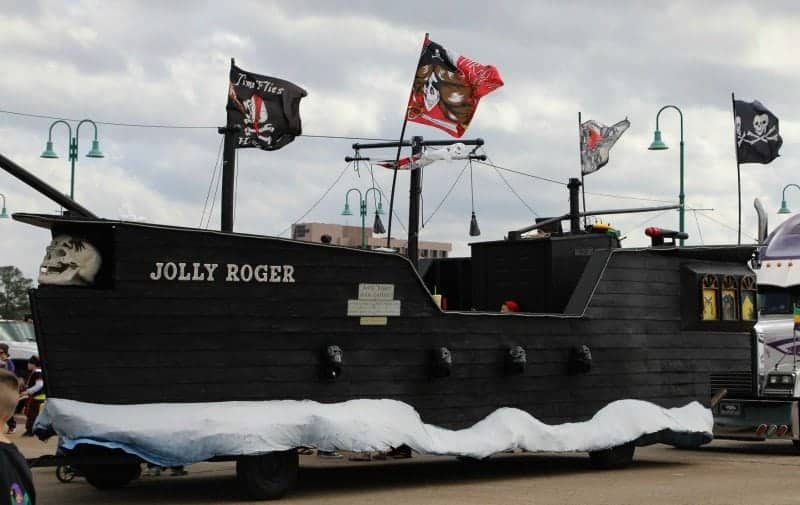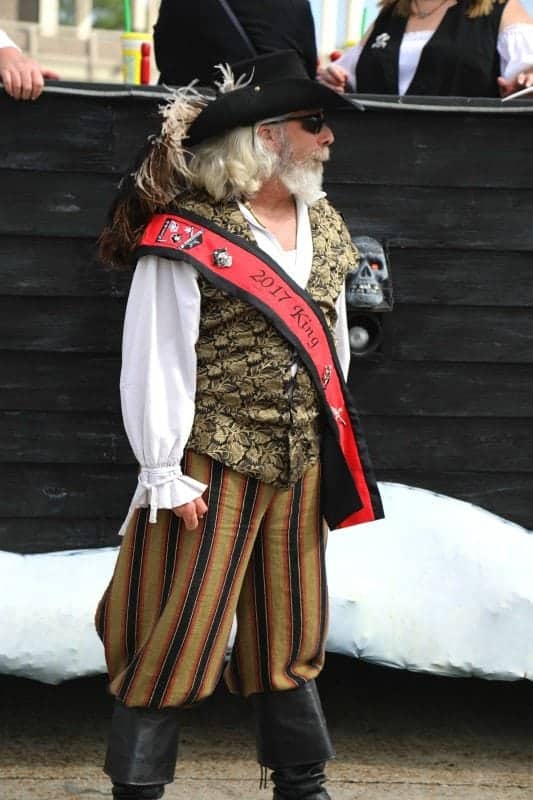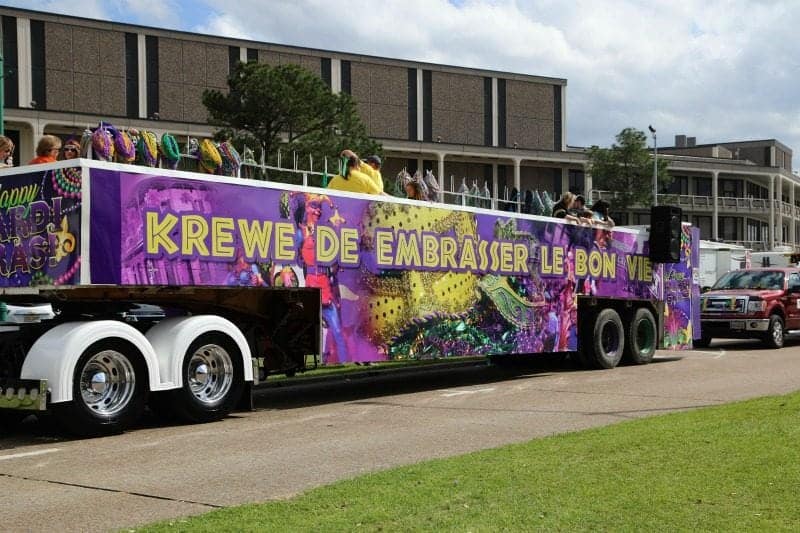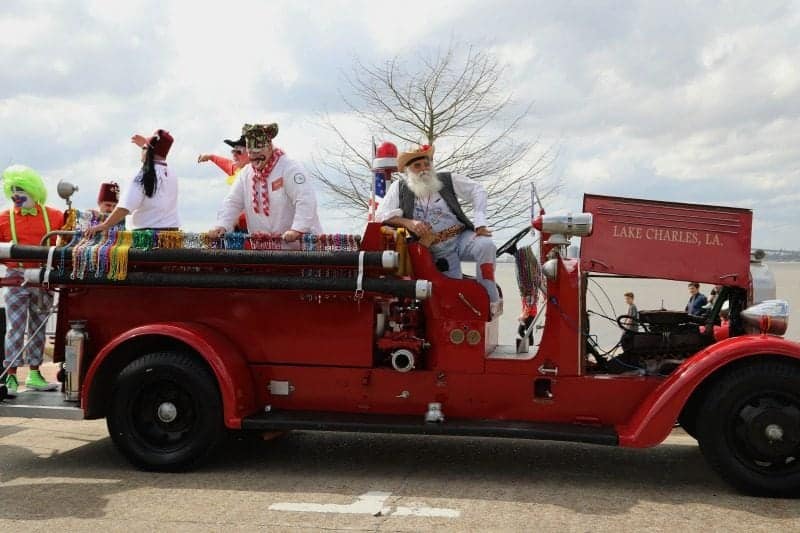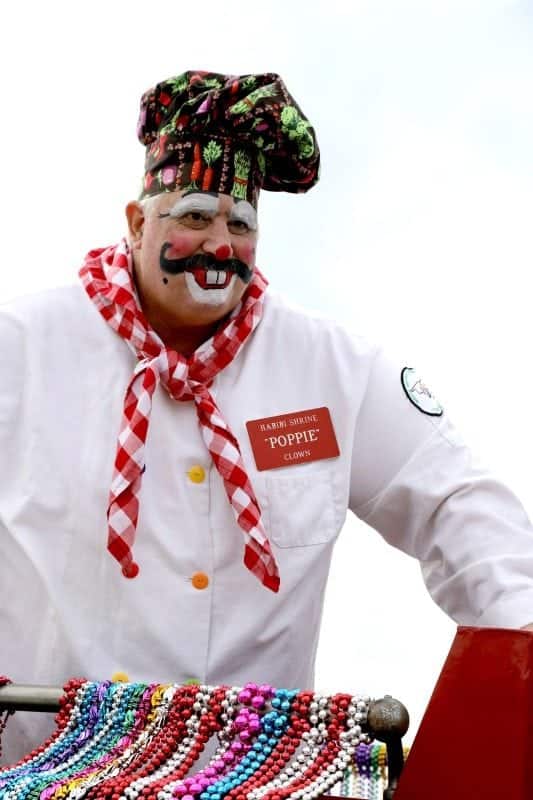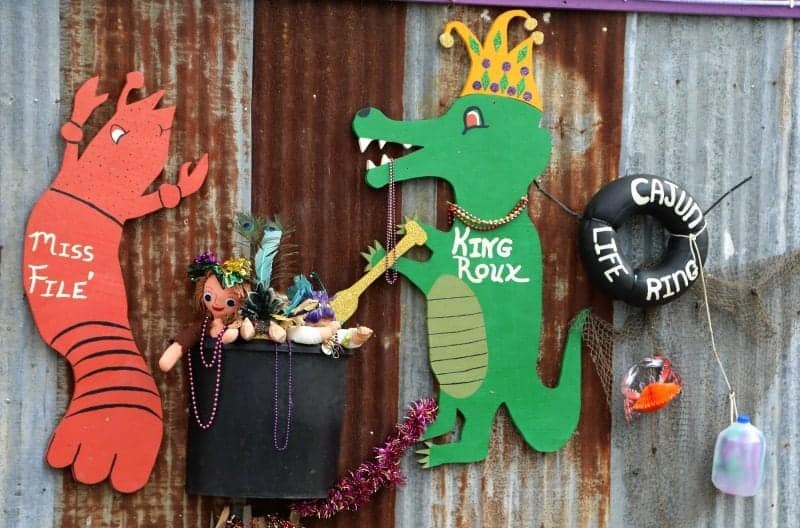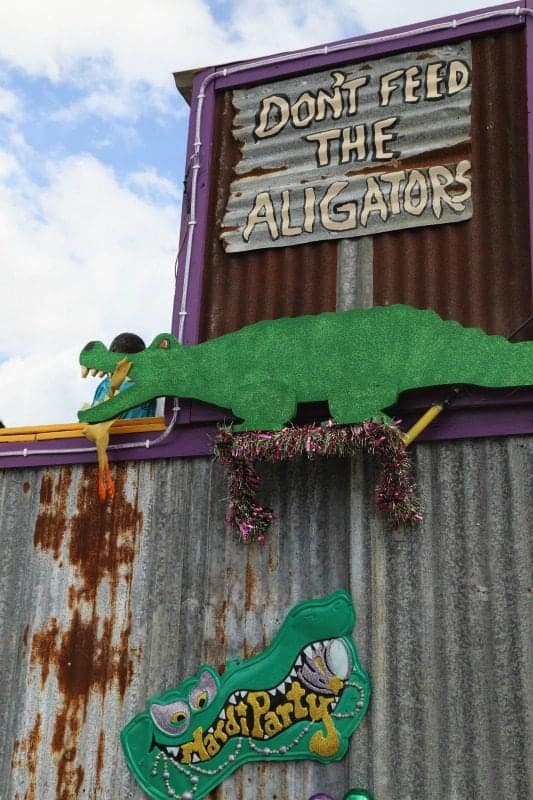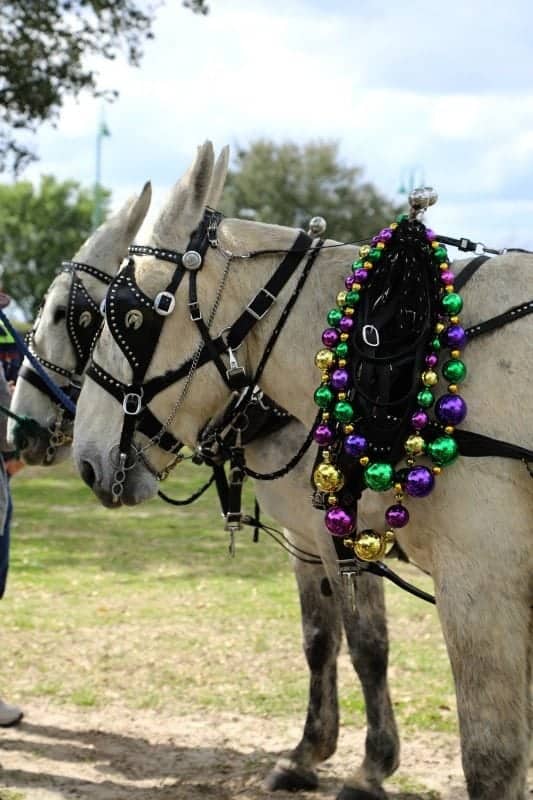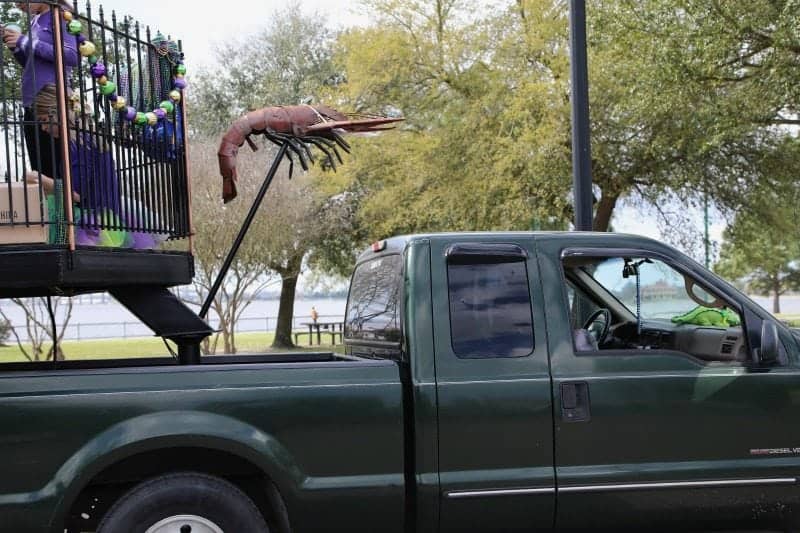 When we boarded the float it was stacked with boxes of beads. Thousands of bead necklaces line the sides of the float on hooks. I looked around and figured we would never run out or even run low.
Well, I was wrong....very very wrong. We each through thousands of beads to families along the side of the roads.
The joy in the kids and adults faces when they grab a necklace from the air was contagious. My cheeks hurt from smiling and laughing by the end of the parade. Let alone my throwing arm which was definitely feeling it. We were warned to take some Advil for sore muscles after the parade.
The six miles parade route past in a blink of the eye. So much joy flowed along the route both on and off the float.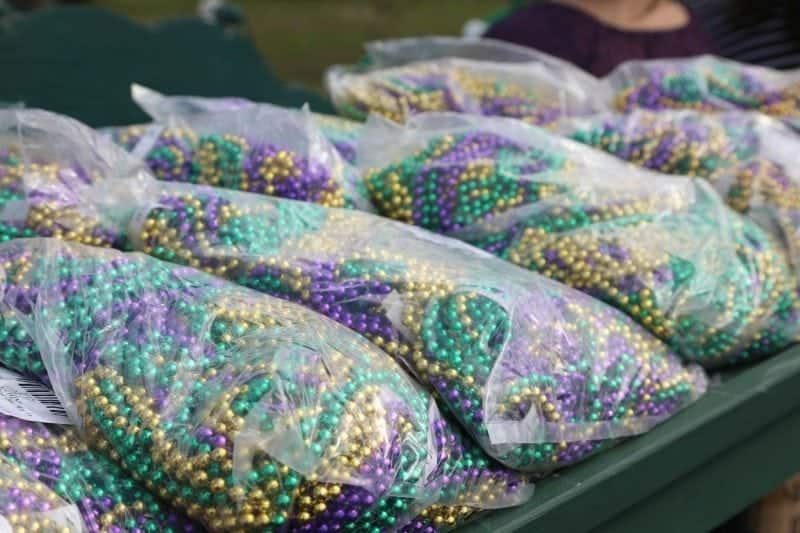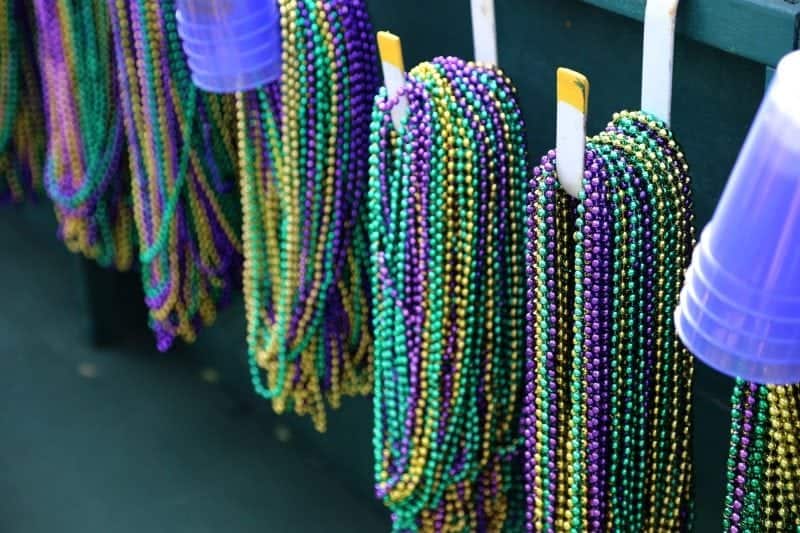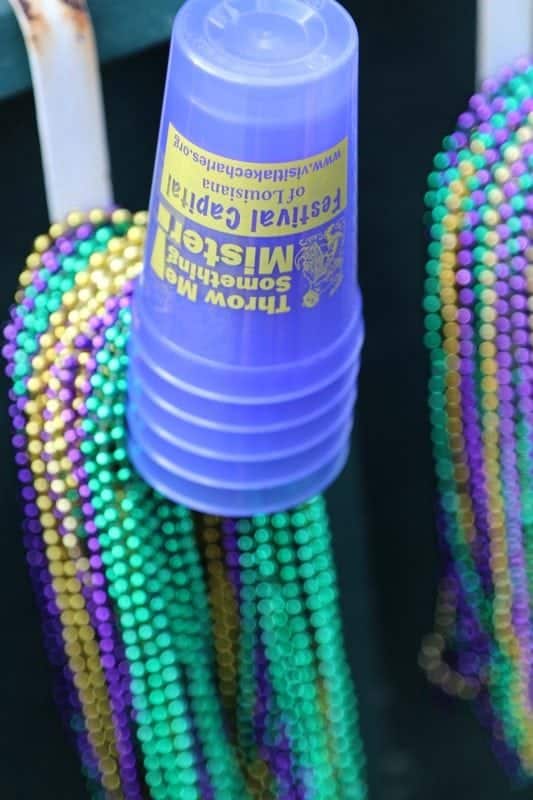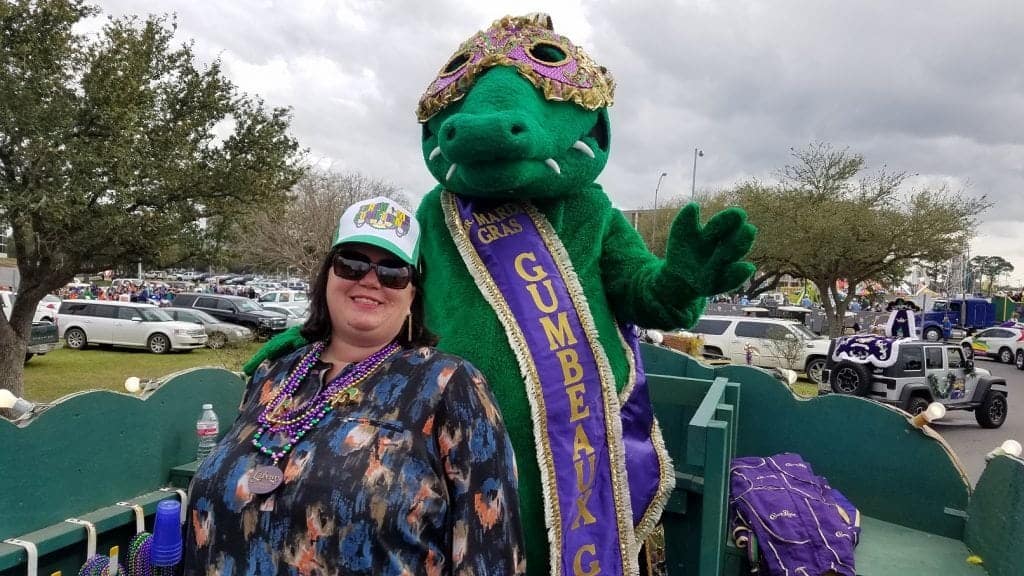 A huge thank you to the Lake Charles Visitor Bureau for hosting me for the Lake Charles Mardi Gras! It truly was a bucket list dream experience! Are you heading to Lake Charles? Check out our top things to do in Lake Charles for great ideas on what to do during your visit
Additional Louisiana Travel Articles
Check out all of our Louisiana Travel Guides