Meet Doris the tequila-soaked gummy worm best friend you didn't know you needed in your life. Her smile is infectious, and you can't help but giggle and take the aforementioned gummy worms. Did I mention these gummy worms have been soaking for 24 hours in a bottle filled with tequila? I might not have felt my tongue for a few minutes after enjoying the 1st one. By the time I enjoyed the second one I had a warm feeling in my stomach, and my feet were tapping away to the Zydeco band on the truck in front of us.  It was time for the Iowa Chicken Run!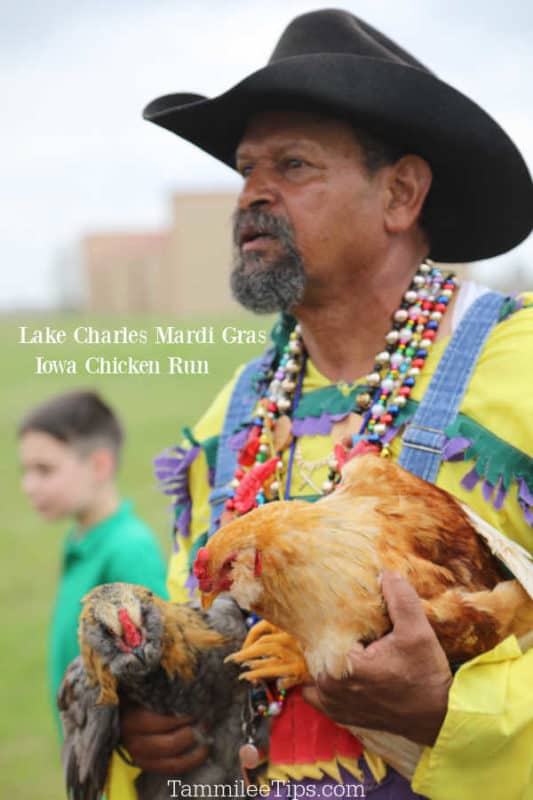 Iowa Chicken Run - Lake Charles Mardi Gras
2021 Update - Due to health concerns the 2021 Iowa Chicken Run has been canceled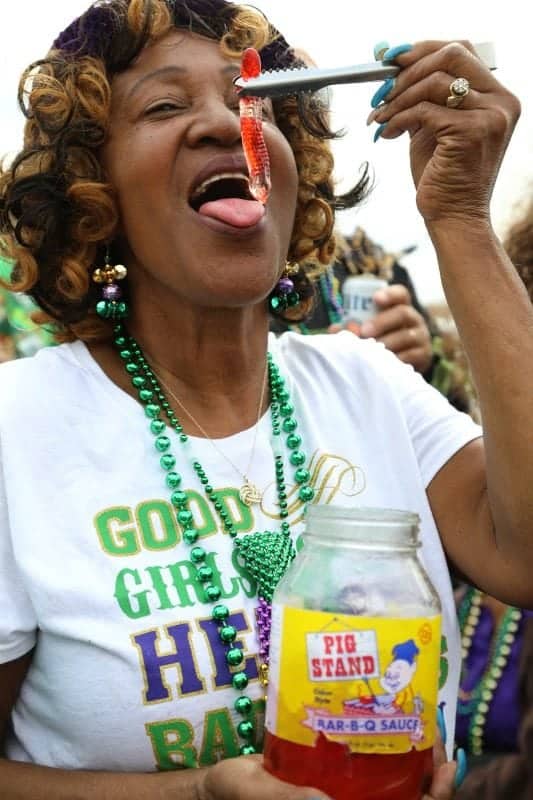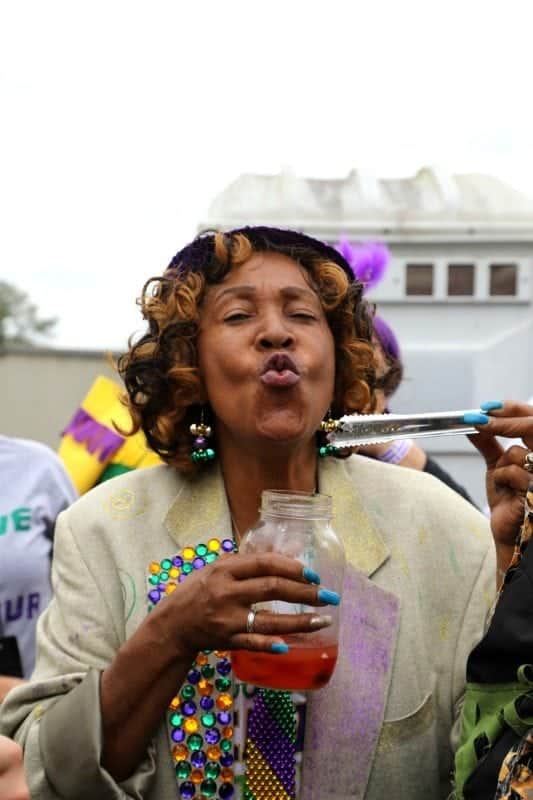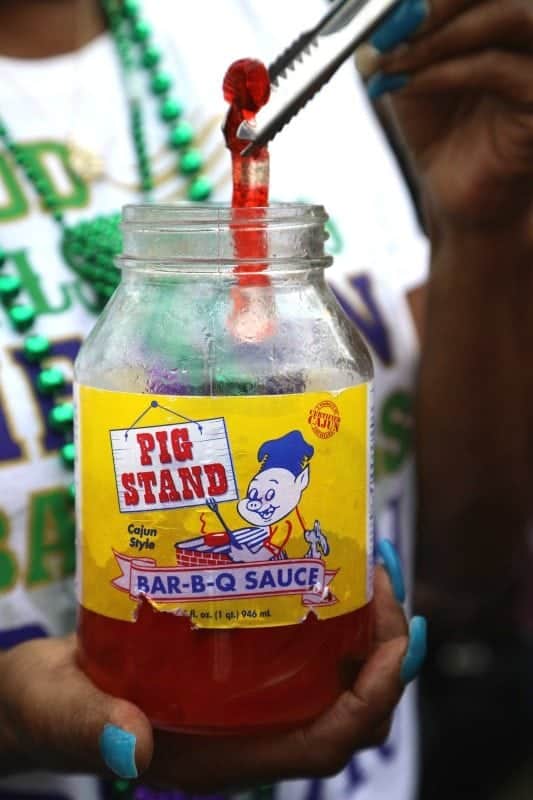 The spirit of the Iowa chicken run flowed around me filled with laughter, hugs, and so much love. This community celebration brought families out of their houses to the sides of the roads to hug each other and celebrate.
During the Iowa chicken run everyone is family. Everyone needs a hug and a Happy Mardi Gras.
Beads, candy, and love are thrown from the back of trailers with glee. It doesn't matter if you are 2 or 92 you are included in the celebration.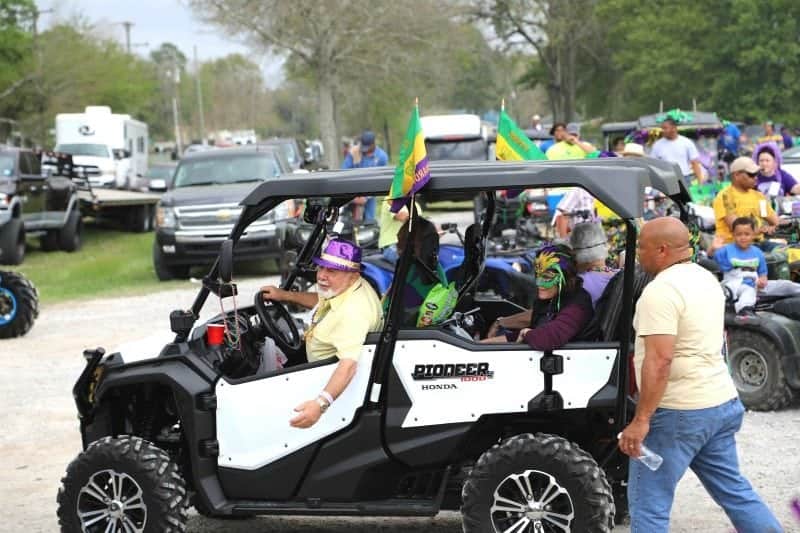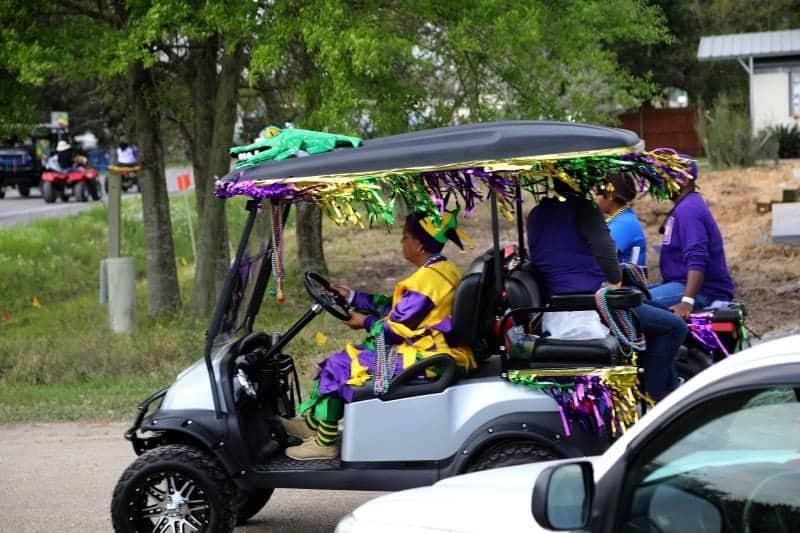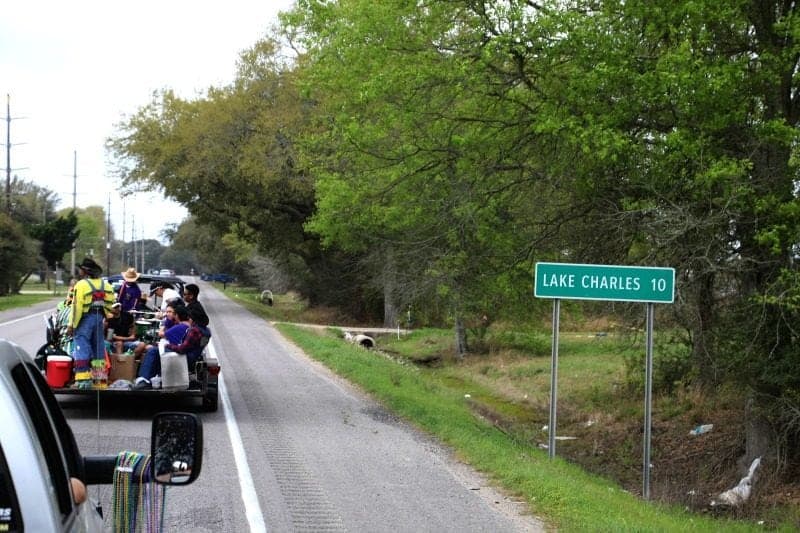 Originally started years ago when community members went house to house asking for ingredients to make a huge community gumbo. Today, Rodney Victorian. keeps the tradition started by his grandfather, Mr. Willie Bushnell alive and growing. Rodney acts as the spirit leader, whistleblower, and all-around great guy! Rodney is the man in charge and he makes sure that everyone is having a great time!
The train of ATVs, trucks with trailers (some even have port-a-pots on them), cars, and horses convoys through town stopping at houses of community members who are unable to participate in the event.  Everyone is included in this Mardi Gras celebration that has been passed down for generations.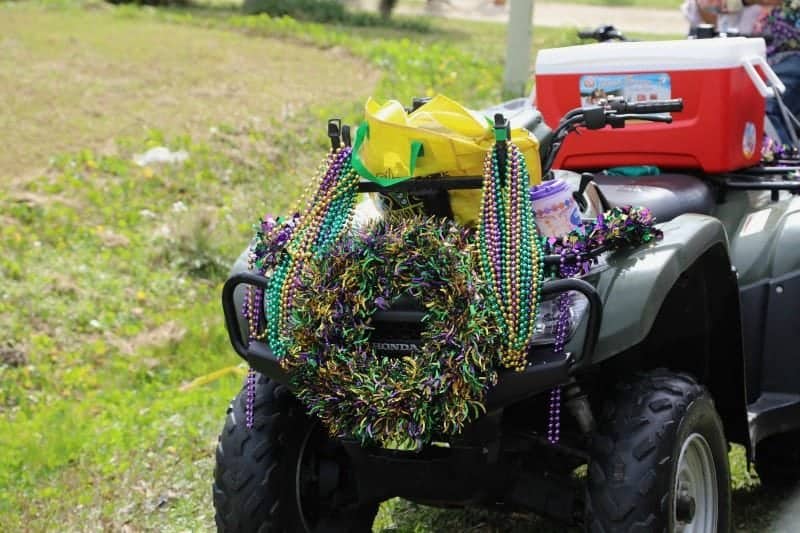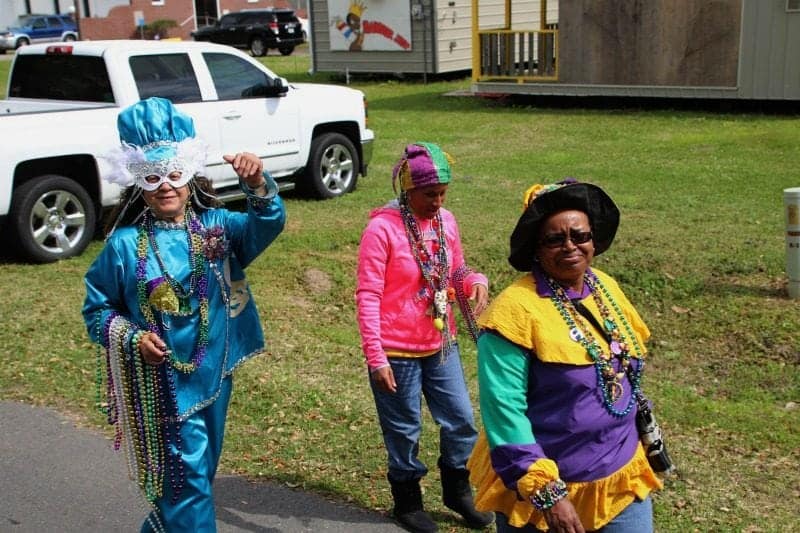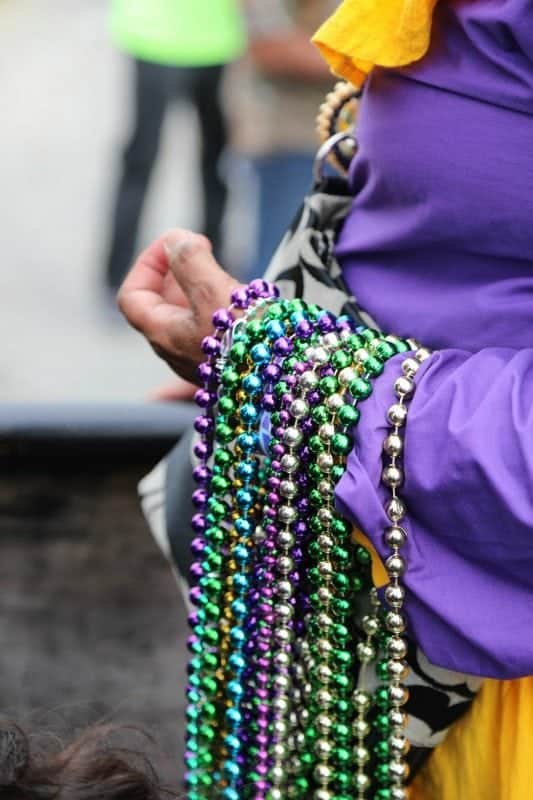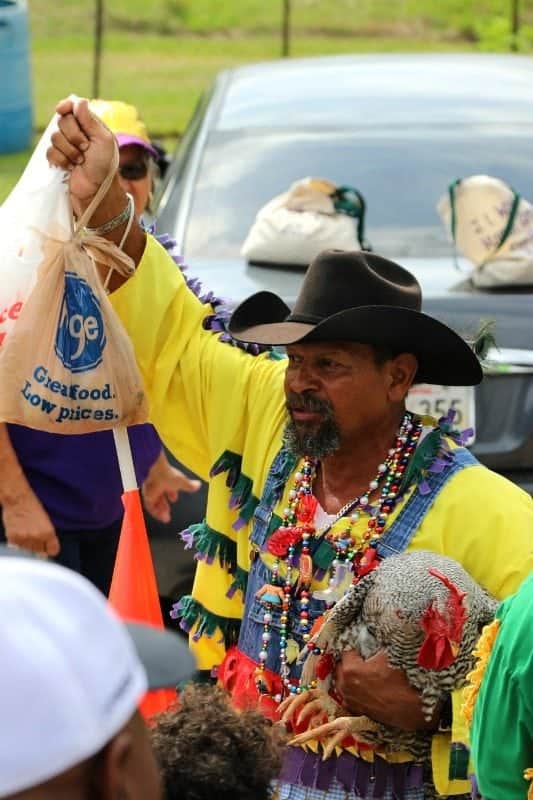 Be prepared to dance, smile, laugh, truly feel the Laissez les bons temps rouler! Let the Good Times Roll!!!!!
At each stop, Rodney carries a chicken which is thrown in the air and the kids run to catch it. Don't worry the chicken is not actually used in the gumbo. There are multiple chickens who are used during the processional. The kids chase the chicken and then bring him/her to Rodney who has collected ingredients for the gumbo from each house.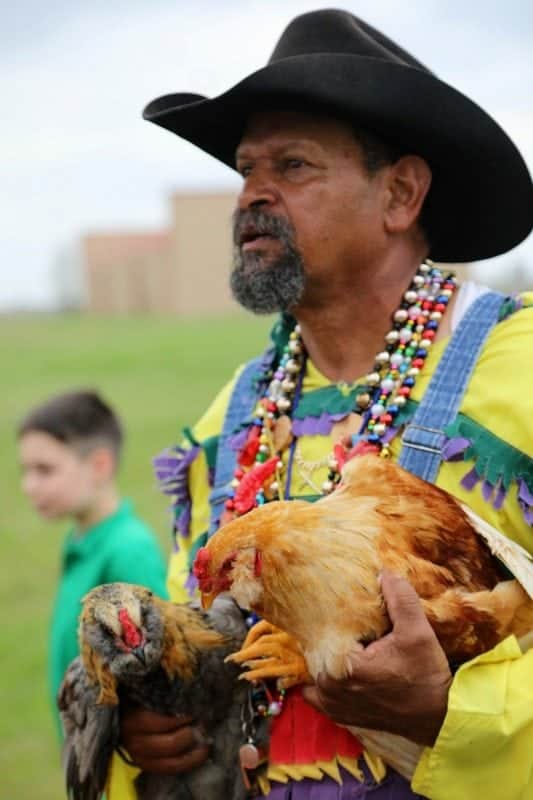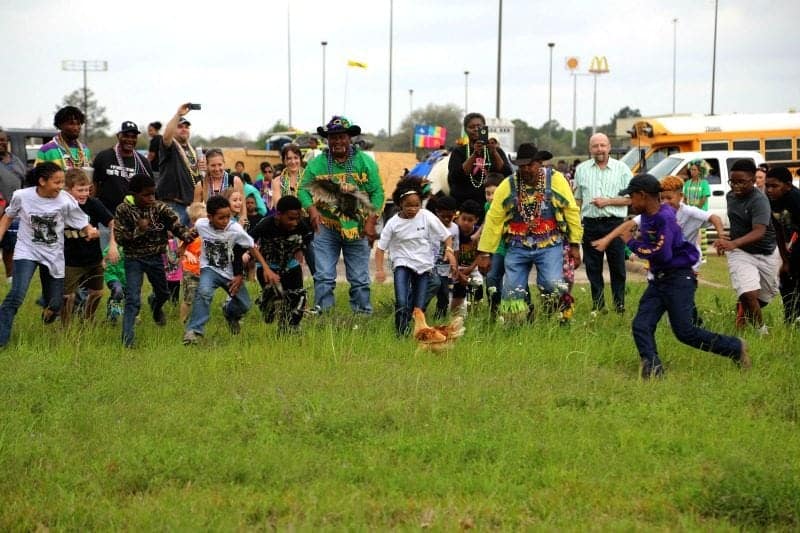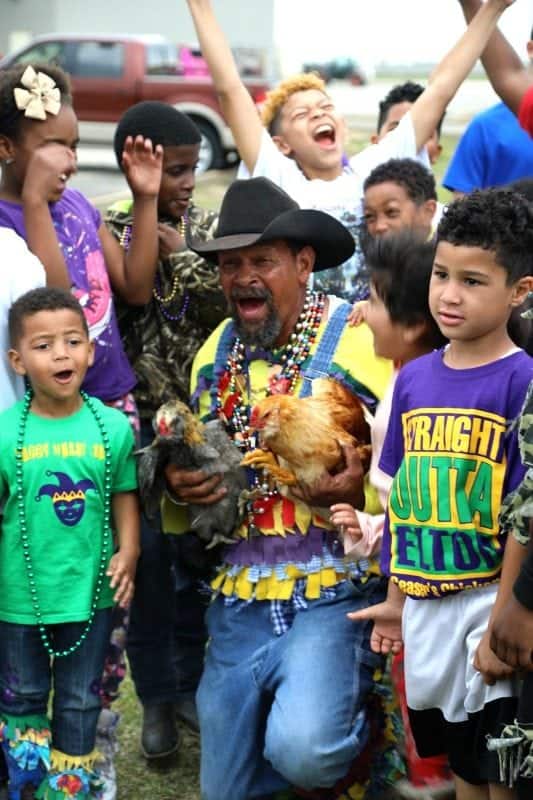 To finish off the Iowa Chicken Run everyone pulls into a giant parking lot for one last chicken run, Zydeco dancing, and fun!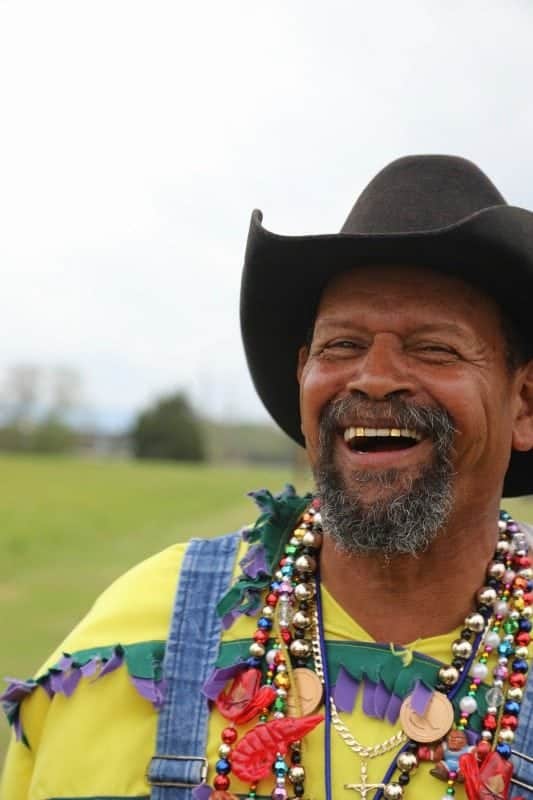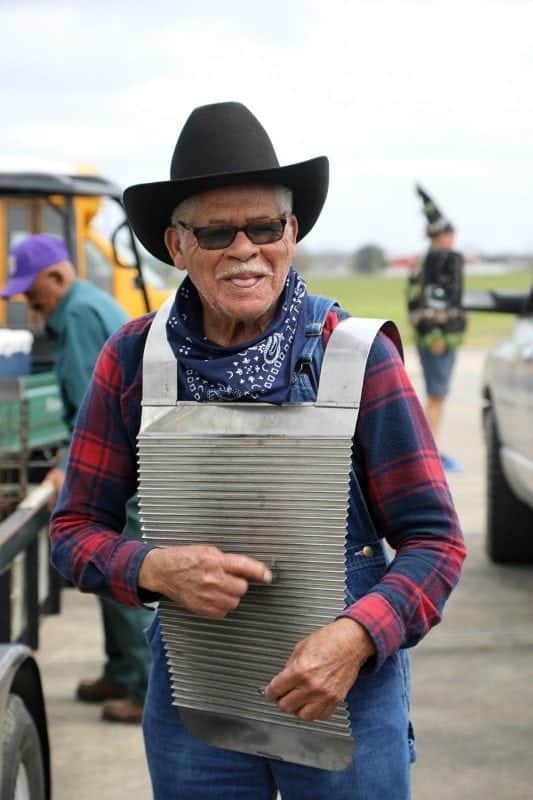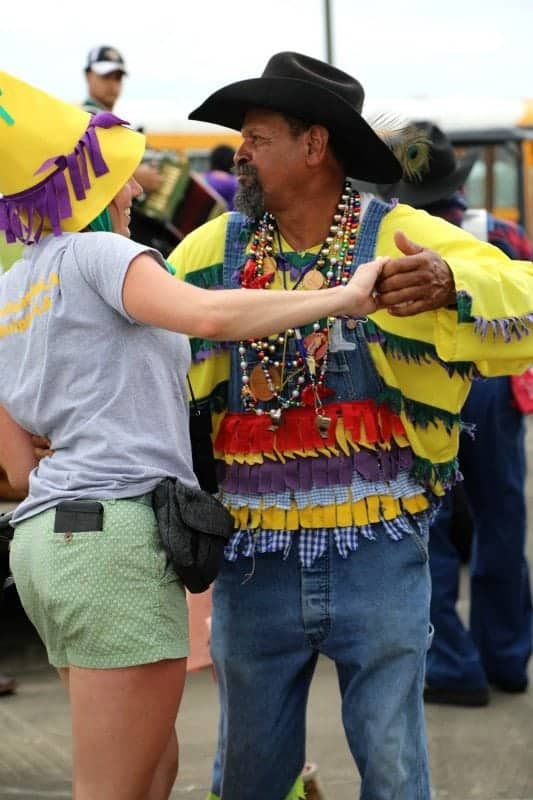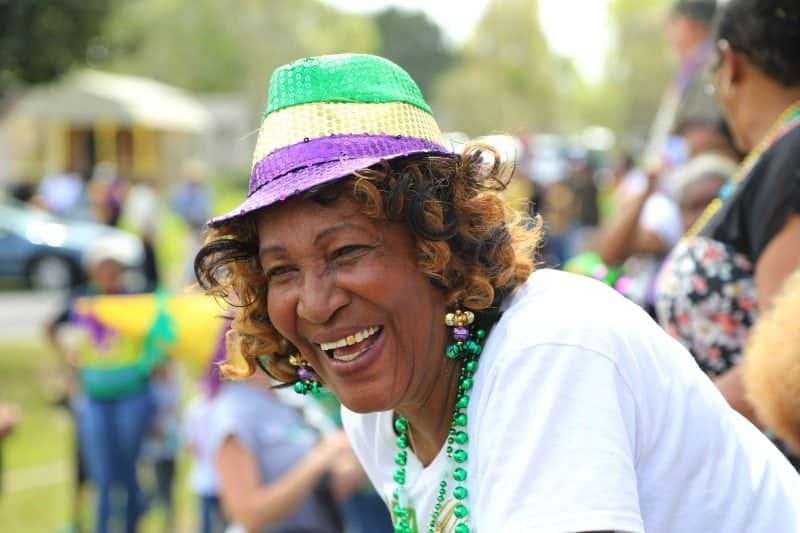 Doris is 70 years old and wants everyone to know that we only have one life to live so we need to do it to the fullest!!!!
A huge thank you to the Lake Charles Visitor Bureau for hosting me and giving me the chance to experience a Lake Charles Mardi Gras celebration!
If you are heading to Southwest Louisiana for Mardi Gras check out the Lake Charles Mardi Gras Parade, Royal Gala of the Krewe, and best things to do in Lake Charles!
Additional Louisiana Articles
Cameron Prairie Wildlife Refuge
Check out all of our Louisiana travel guides