You round the corner and all of a sudden you can't help but squeal at the cuteness that is walking towards you. The Krewe of Barkus Parade in Lake Charles, Louisiana is a spectacle of cuteness, costumes, and all things Mardi Gras.
Oh, Did I mention that the cuteness is super cute puppies and dogs dressed up in their finest Mardi Gras Couture Costumes! YES! You read that right. These dogs are strutting their stuff showing off their Purple, Gold and Green sparkles, boas, tiaras, and more.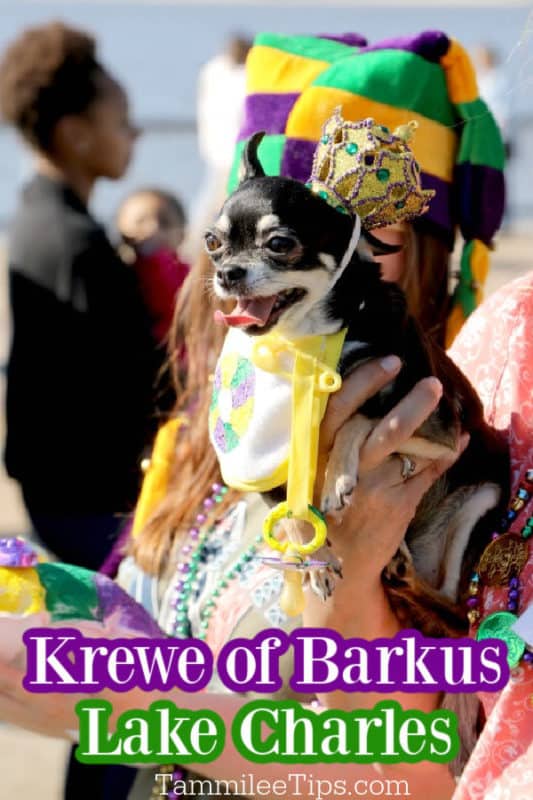 Krewe of Barkus Parade
I wasn't sure what to expect when I heard we would be attending the Barkus Parade but I knew deep in my heart I would love it. How can you go wrong with dogs in costumes walking in a parade..answer you can't.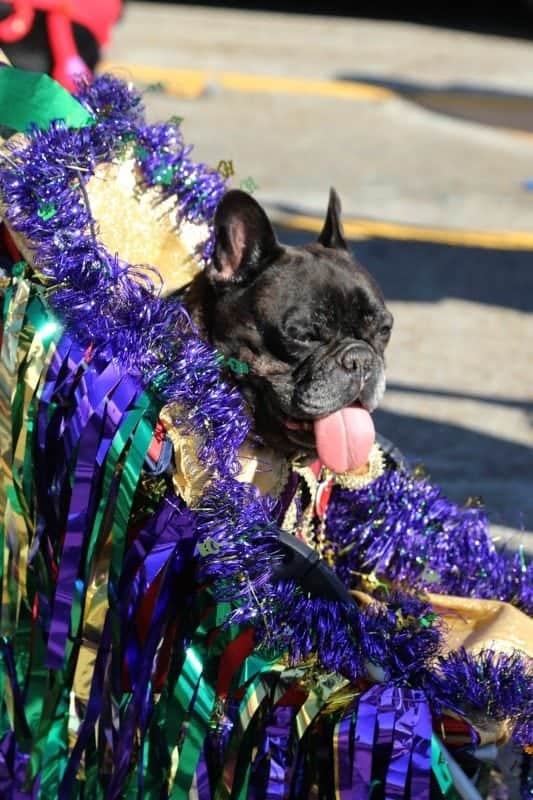 This is a must-see event and thing to do in Lake Charles during Mardi Gras season! Make sure and arrive early to get prime seating and your spot for the parade.
I suggest getting down low so you can enjoy puppy kisses and furry new friends as they walk by you. Bring your camera!!!! You are going to want to have these pics to look back on and smile.
You can't really have a bad day when you look at a pic of a dog in a costume.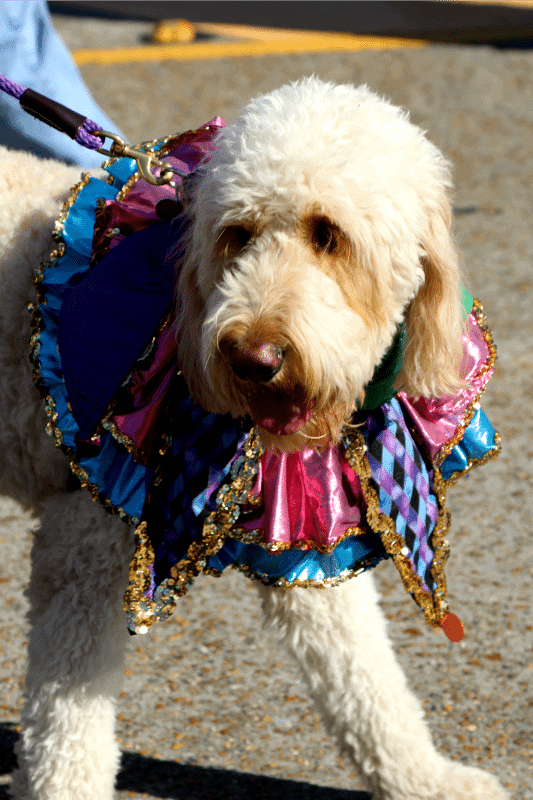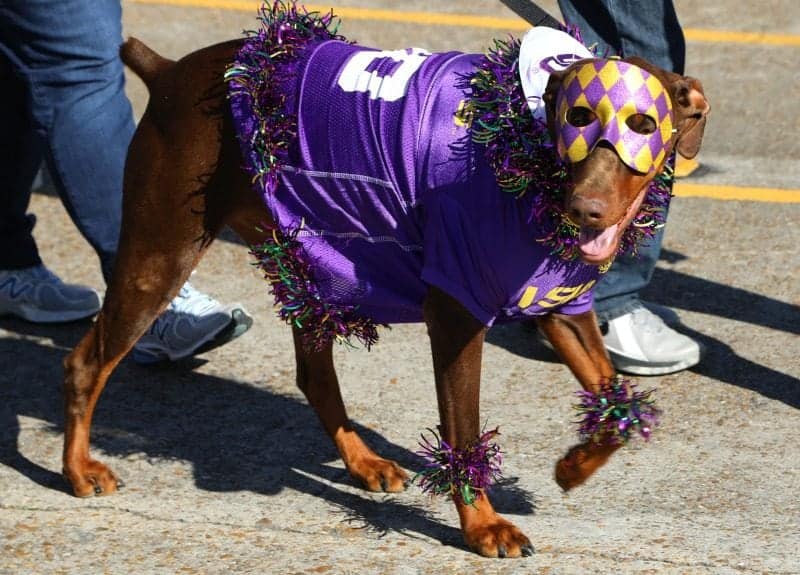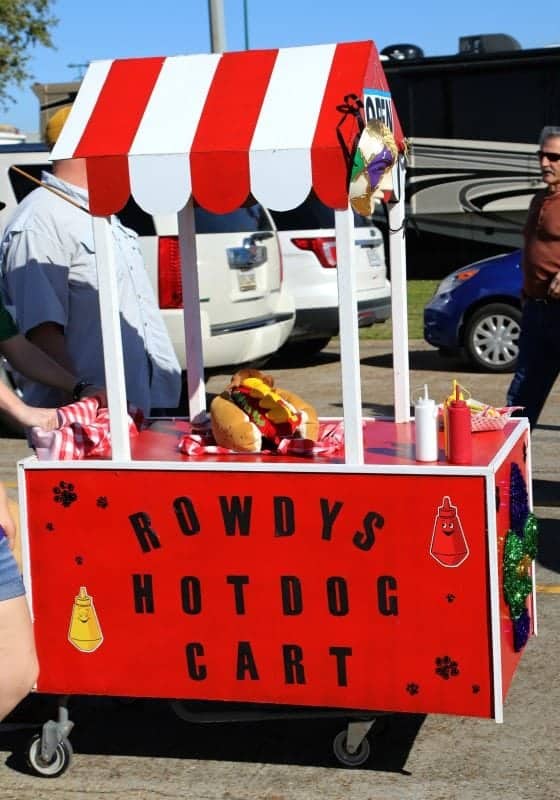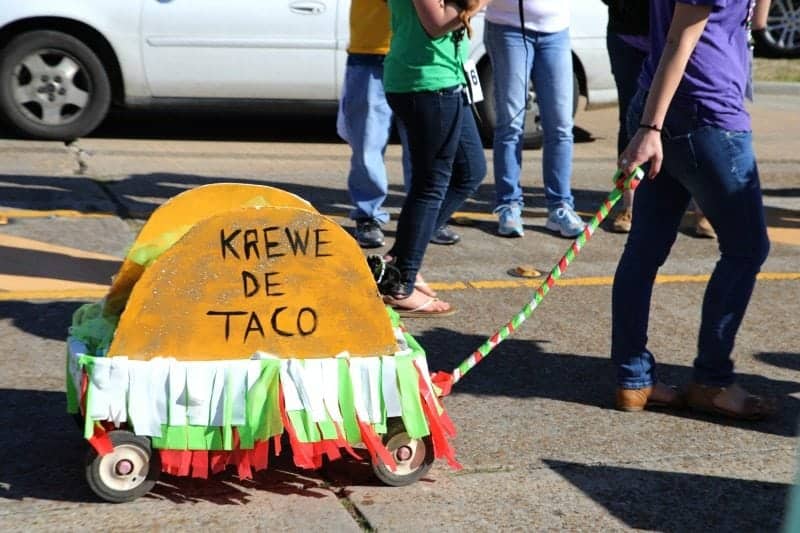 I mean seriously can you handle this cuteness!!!
Sadly we did not get to see the presentation for the title of Mystical Dog! There is a competition for the best costumes and I heard that it gets seriously competitive. People go all out making sure their pups look the best possible in their Mardi Gras gear!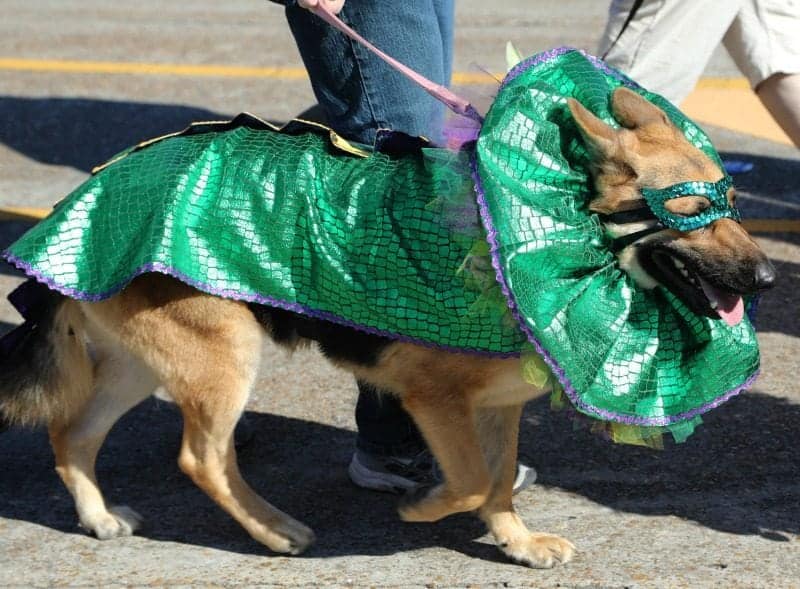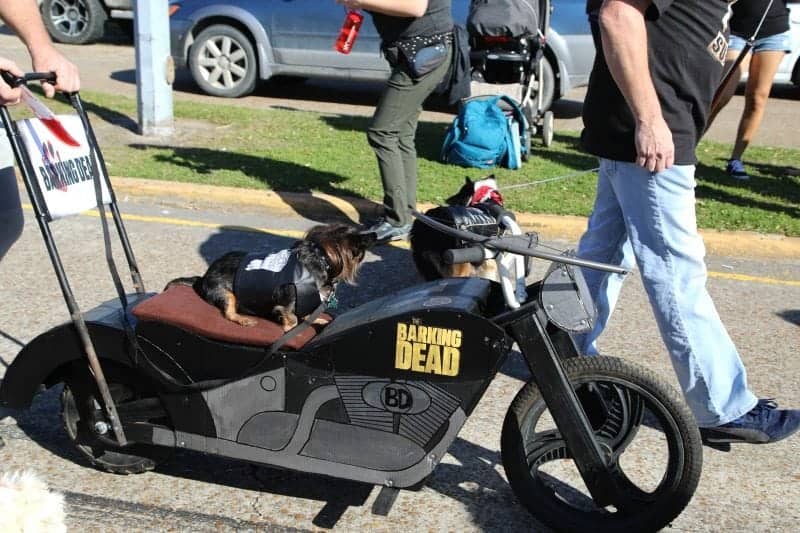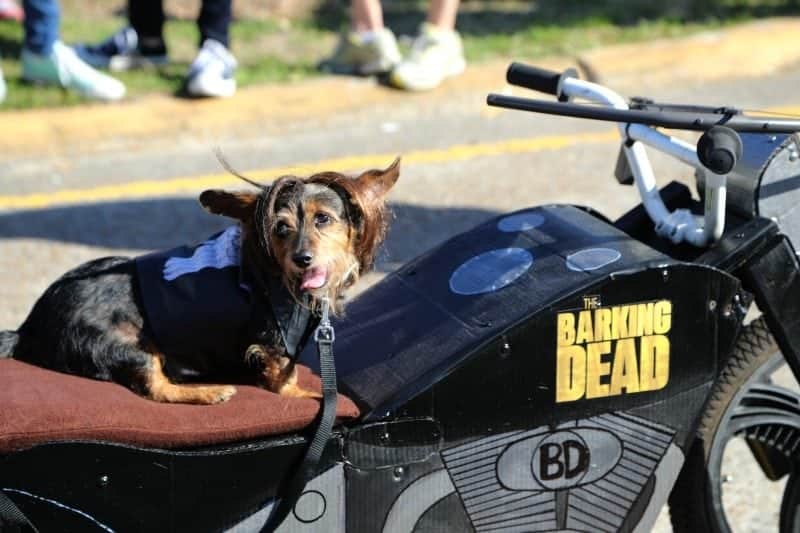 The Krewe of Barkus parade was our introduction into all things Mardi Gras in Lake Charles, Louisiana! I am so excited to share more of the amazing events we attended during this trip. A huge thank you to the Lake Charles CVB for hosting me for Mardi Gras!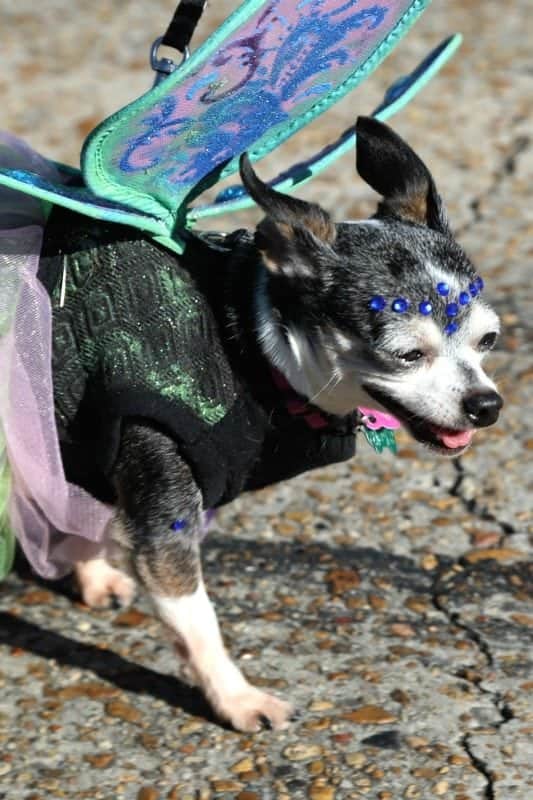 If you are in Lake Charle for Mardi Gras make sure and check out the Royal Gala of the Krewe, Lake Charles Mardi Gras Parade, and the Iowa Chicken Run!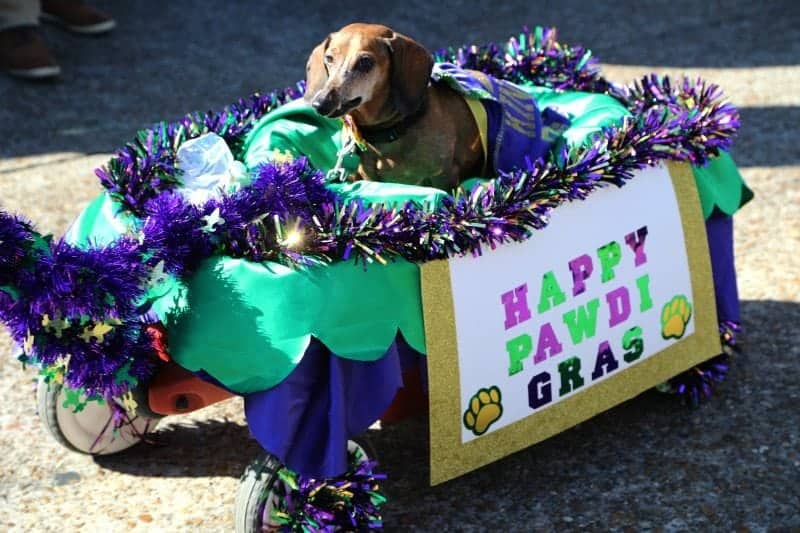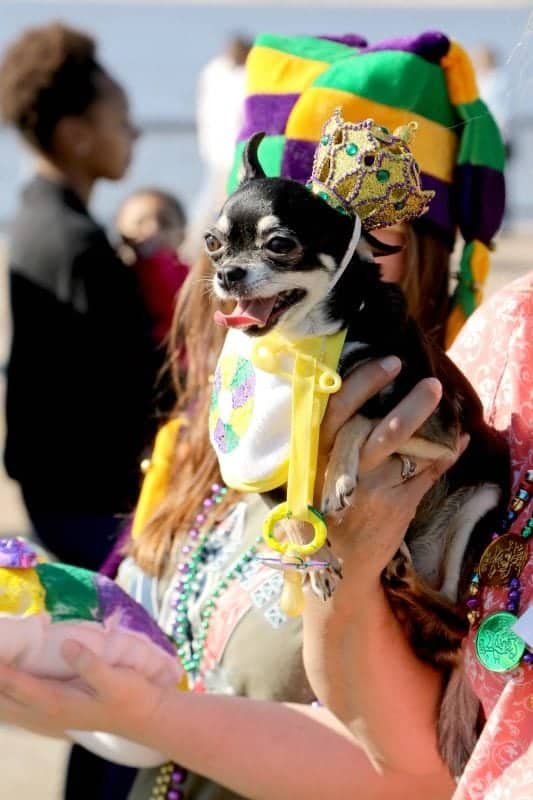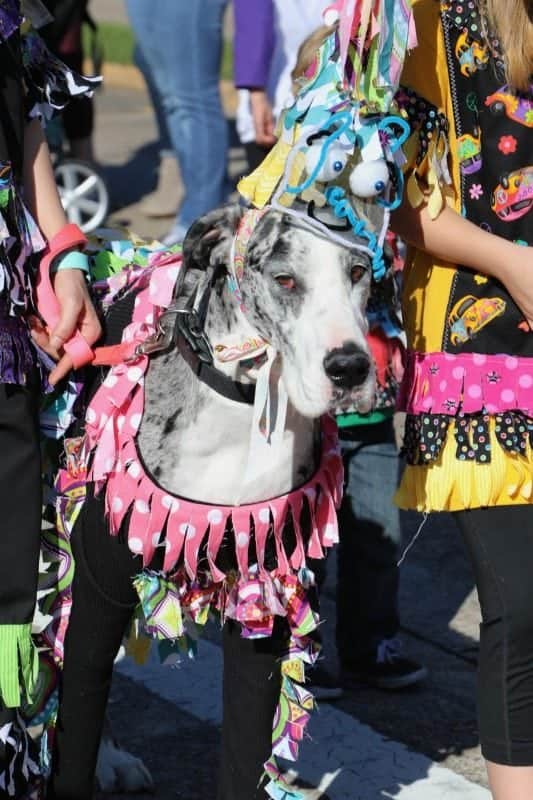 Additional Louisiana Travel Articles
Lake Charles Mardi Gras Celebration
Southwest Louisiana Boudin Trail
Birdwatching near Lake Charles
Check out all of our Louisiana Travel Guides