I am excited to share our top things to do in Lake Charles La. Get ready to have some fun and soak in all that Southwest Louisiana has to offer!  Lake Charles, Louisiana has so much to see and do that you may need to plan a couple of trips. I am already planning a return trip to get another massage at the Golden Nugget Spa, Spend days bird watching and eat way too much amazing food.
Lake Charles is located in Southwest Louisiana in the Calcasieu Parish. Lake Charles is filled with so many great activities, events, and festivals that you can easily spend days and weeks exploring this great city and surrounding towns.
Top Thing to do in Lake Charles LA
Creole Nature Trail 
If you are a bird watcher or nature lover than driving the Creole Nature Trail will make your year! I am a total bird nerd and fully admit to geeking out over all of the birds we saw during our tour. From Purple Gallinule to Roseate Spoonbills you have the opportunity to see some amazing birds!
The Creole Nature Trail is a 180-mile road tour that has been named an All American Road. One of only 43 so designated scenic byways in the USA, and affectionately known as Louisiana's Outback!  If you are heading out on the Creole Nature Trail make sure and download the Creole Nature Trail App available for both iPhones and Androids.  The Creole Nature Trail app is available in English, Mandarin Chinese, French, German, Spanish and Japanese.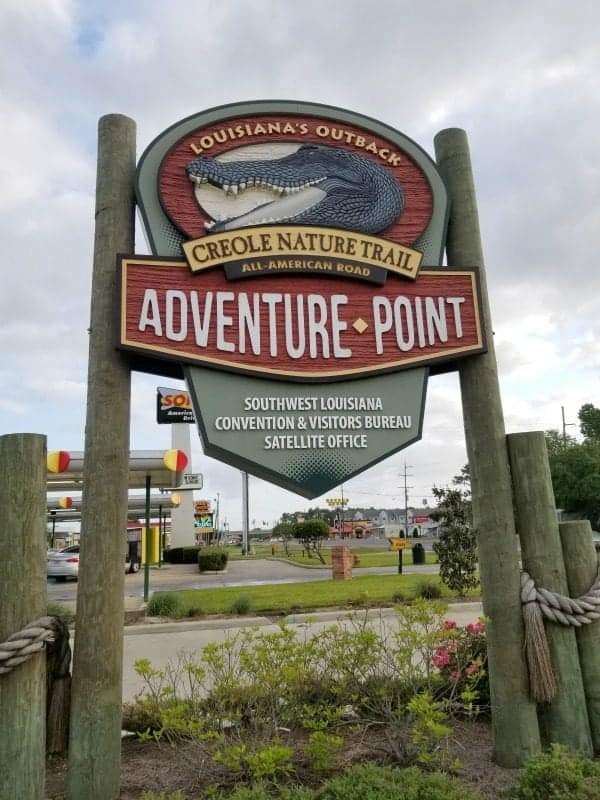 Creole Nature Trail Adventure Point
Creole Nature Trail Adventure Point is the perfect place to start a days adventure on the Creole Nature Trail. Talk with the great front desk guides about the trail and the best places to see wildlife during your visit. Also check out the displays on zydeco, cajun food and so much more.
Address - 2740 Ruth St, Sulphur, LA 70665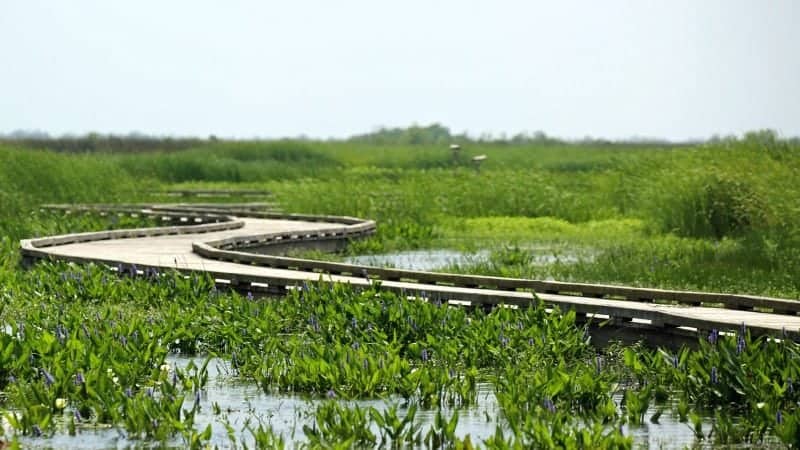 Cameron Prairie National Wildlife Refuge
The Cameron Prairie National Wildlife Refuge visitor center has a ton of great information on the bird and wildlife viewing spots along the nature trail. Check out John's post on the Cameron Prairie Wildlife Refuge to see more of our photos from our time in Lake Charles.
Address - 1428 Highway 27, Bell City, LA 70630
Grosse Savanne Eco Tours
For an up-close look and a different perspective book a boat tour with Grosse Savanne Eco-tours. They offer boat tours on 50,000 acres of private land. You have access to rookeries, private marshes and so much more. We saw more birds than I could count during our boat tour.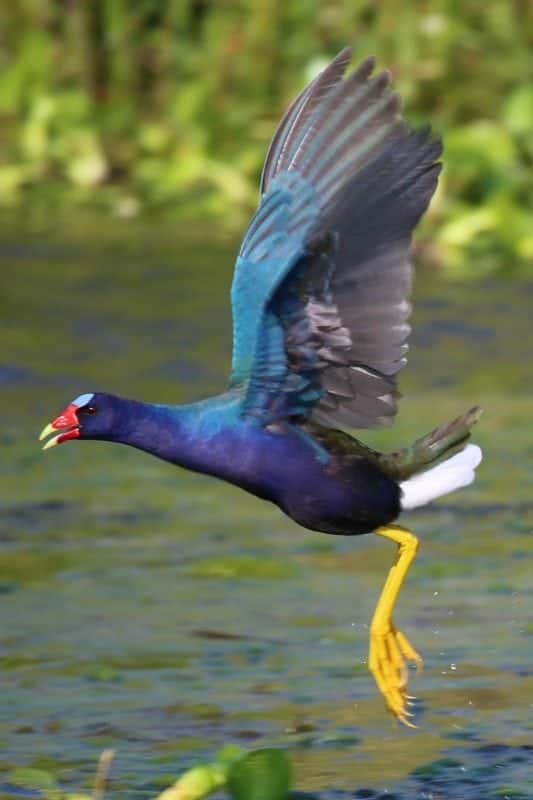 Pintail Wildlife Drive
Pintail Wildlife Drive is a 3-mile driving loop that you should plan on doing at least once or twice during your visit. I could have honestly spent all day driving the loop watching the birds. We saw more Purple Gallinule than I could count! More than what I have seen in the Everglades. It was amazing! There is a half-mile boardwalk that you can enjoy and stretch your legs on. Keep an eye out for snakes, alligators, and other great wildlife.
Eat and then eat some more!
You will not go hungry in Lake Charles unless you choose too! There are so many amazing restaurants and places to try a bit of Cajun cuisine. Food in Lake Charles ranges from a small boudin shop to fine dining. You can truly find something for everyone. Be prepared to feast on a ton of food and not know how you are going to eat another meal but don't worry you can handle just one more bite!  Check out all of the great restaurants in Lake Charles!
Southwest Louisiana Boudin Trail
The Boudin Trail highlights 25 stops in Southwest Louisiana that produce Boudin and other Cajun delicacies. Are you wondering what Boudin is? It is a combination of pork, rice, liver, onions, and special spices made into a sausage. Each of the destinations on the Southwest Louisiana Boudin Trail has its own recipes. Many of these have been passed down from generation to generation.
Make sure and stop in at B&O's Kitchen and Grocery and try some of their specialty items. This family-owned business has an amazing array of Cajun specialties including Hog Head Cheese, Tasso, Boudin, Jerky, Cracklins, and more. You can find B&O at 3011 E Burton in Sulphur, LA.
Another great stop is LeBleau's Landing. This family-owned Cajun market has a little bit of everything and then some things you would never think of. They have a viewing window so you can see into the kitchen and watch when they are making Boudin. LeBleu's Landing is located at 202 Henning Dr. in Sulphur, LA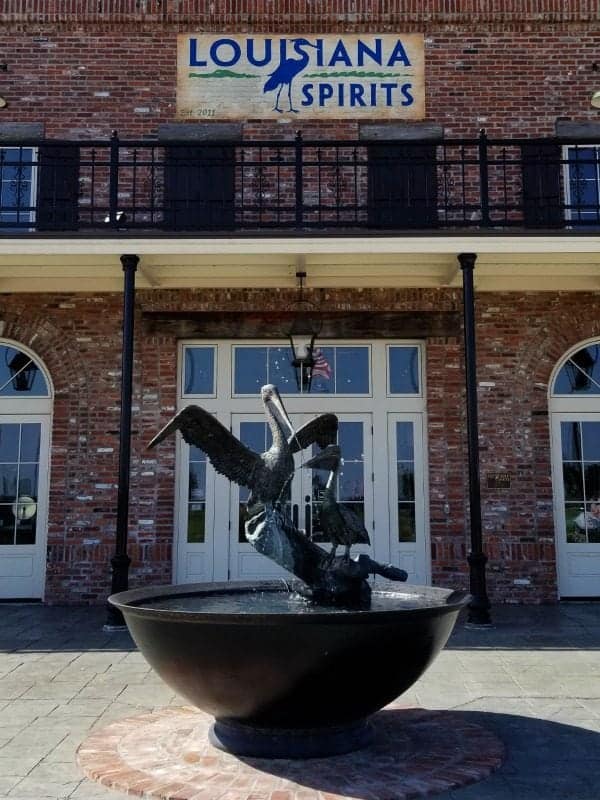 Take a tour and enjoy a tasting at Bayou Rum
Located in Lacassine, Louisiana just a short drive from Lake Charles Bayou Rum is well worth visiting! The tour starts with a short video that truly shows not only the heart and soul of Bayou Rum but also of SW Louisiana. The best part of the tour is the tasting when you get to sample the delicious rums that are being produced with Louisiana sugar cane. If we would have had more space in our bags we would have been bringing home a ton of the satsuma rum. oh my goodness it is delicious
The Distillery & Visitor Center is open Tuesday through Saturday from 9:00 am to 5:00 pm
Distillery Tours are offered Tuesday – Saturday at 10:00 AM, 11:00 AM, 1:00 PM, 2:00 PM, 3:00 PM, and 4:00 PM
Address - 20909 S. Frontage Road, Lacassine, LA 70650
Check out a drive-through Daiquiri Shack
Yes! It is true! You can drive through a daiquiri shack in Lake Charles and pick up a frosty beverage of your choice. The one we visited had 39 flavors you could choose from. You can get anywhere from a 12oz cup to a gallon of frozen frosty daiquiri to go. Don't worry they are legal because there is tape over the top so of course, no one is going to drink them in the car. You are just transporting them.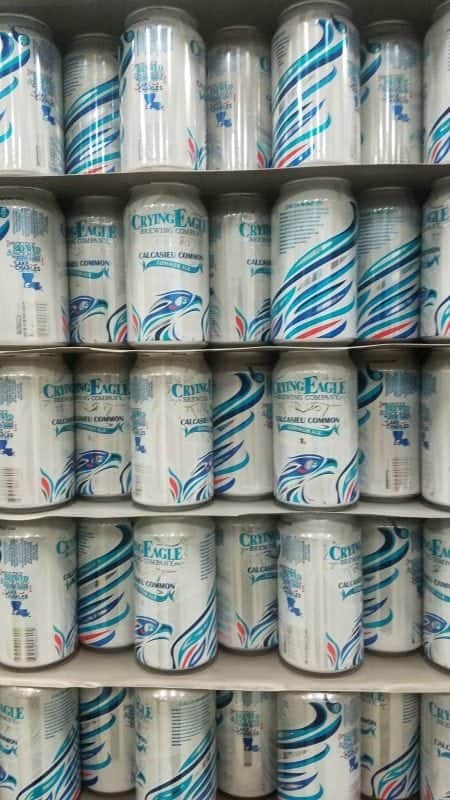 Visit Crying Eagle Brewing Company
Check out this local brewery that produces great beers and has a tasting room and brewery in Lake Charles. They also now have the Bistro at Crying Eagle serving pizza and sandwiches. Along with Boudin of course!
Address: 1165 E McNeese St, Lake Charles, LA 70607
Phone - (337) 990-4871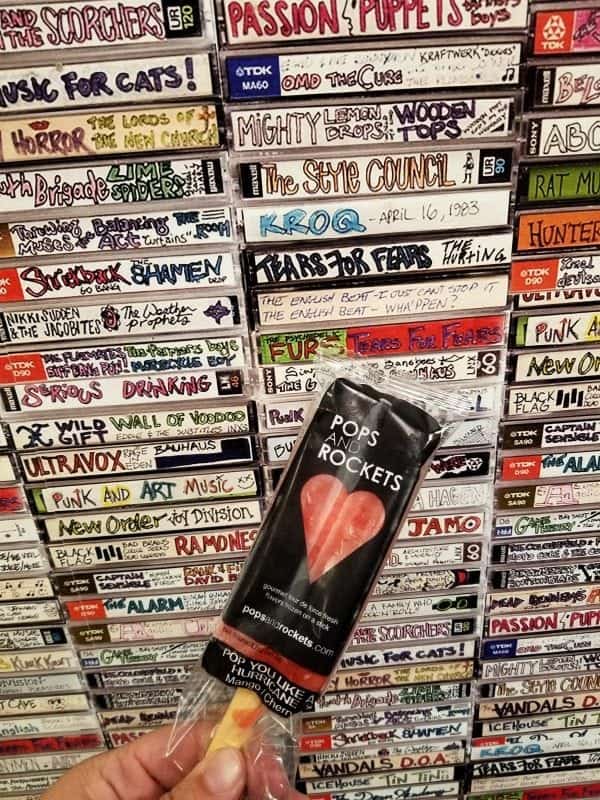 Pops and Rockets
Pops and Rockets is an 80s themed mecca of popsicles and ice cream! You can wear your headbands, leg warmers, and stirrup pants and fit right in with the 80's cassette tape wall. All of the popsicles are themed and you can't go wrong with any of them. I enjoyed a Pop You Like a Hurricane mango cherry popsicle and it was amazing!
Address - 104 West Pujo Street Lake Charles, LA
Phone - (888) 978-POPS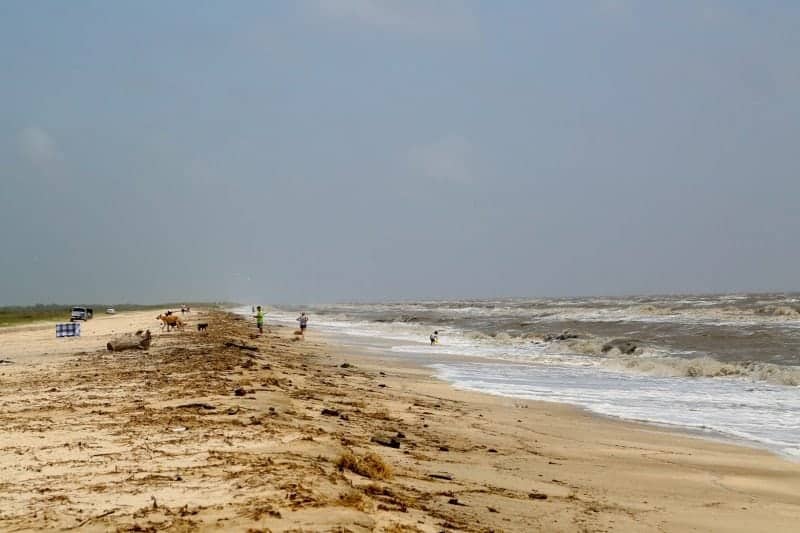 Hit the Beach
Some days you just need sand between your toes and a nice gulf breeze to cool you off. On those days head south to Rutherford Beach and other Gulf of Mexico Beaches! Enjoy time in the surf, relaxing on the beach and soaking in the breeze.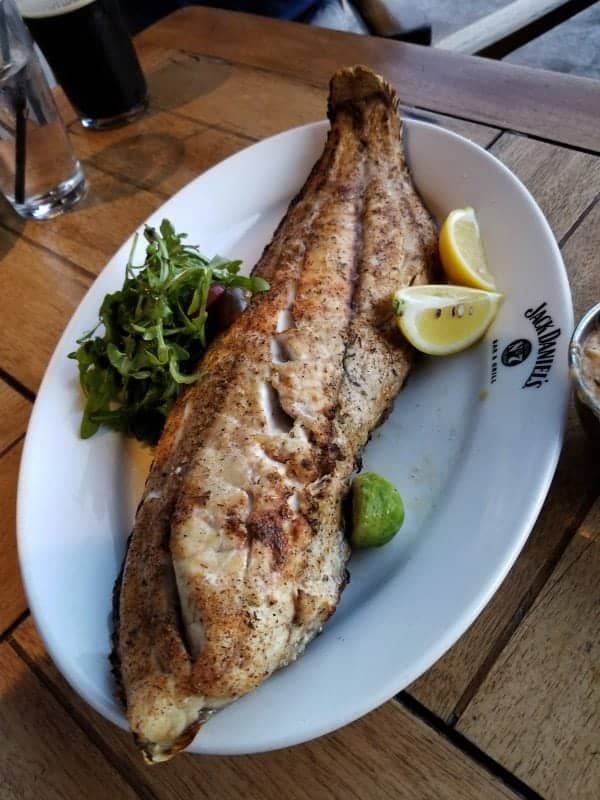 Participate in the Catch and Cook program
Did you know you can catch your own fish and have it cooked for dinner at participating restaurants?  The area waters are great for catching bass, bream, catfish, flounder, trout, and redfish.
Lake Charles Museums 
There are quite a few museums and galleries to visit in the Lake Charles area. From local history to Mardi Gras costumes you can find a museum you will love.
Mardi Gras Museum
Sparkles and glitter await you at the Mardi Gras Museum. Prepare to be in awe of the amazing costumes and Mardi Gras outfits that are literally overflowing from this amazing museum. You can even try on a headdress and see how it feels to walk around with a giant sparkly costume.
Give yourself more than enough time to explore the museum! I could have spent hours taking pictures and looking at the details in the costumes. They are truly a site to see! The Mardi Gras museum is located at 809 Kirby St in Lake Charles. Find out more on their website www.swlamardigras.com Admission is $5 an adult and $3 for children.
Address: 809 Kirby Street , Second floor, Parking in back of the building, Lake Charles, LA 70601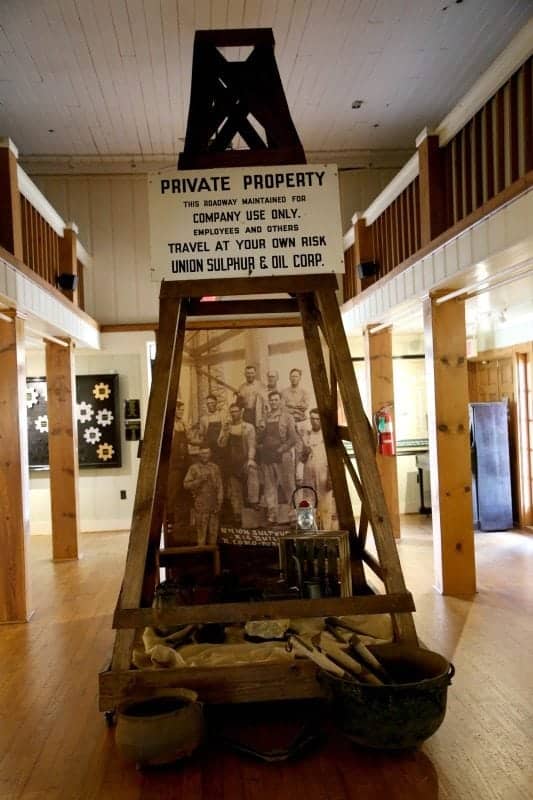 Brimstone Museum
The Brimstone Museum focuses on the early sulfur mines and the City of Sulphur. The museum is a great way to see how sulfur mining created and effected Southwest Louisiana.
Address: 900 S Huntington St, Sulphur, LA 70663
Phone: (337) 527-0357
Website - BrimstoneMuseum.org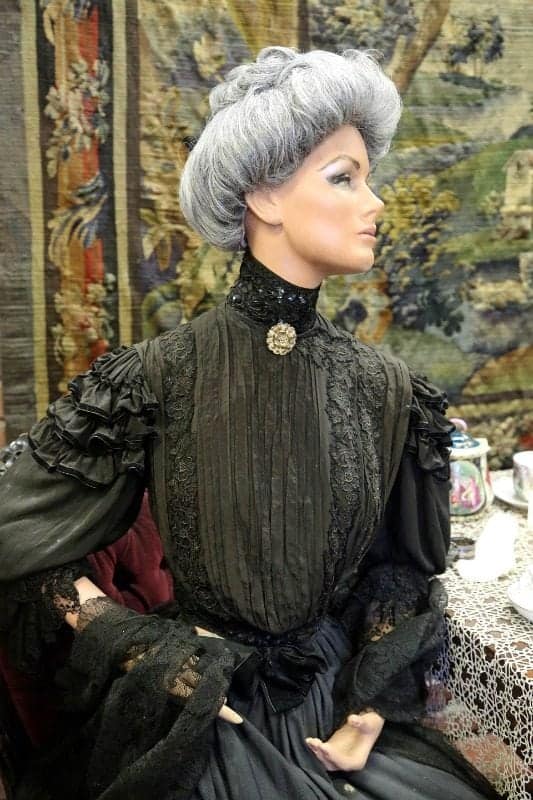 Imperial Calcasieu Museum
This museum explores the history of Calcasieu Parish and has a fantastic John James Audobon exhibit. There is a gorgeous 375+-year-old Sallier Oak in the back of the museum. The museum was established in 1963 and serves five parishes. The museum is located on land originally owned by Charles Sallier, one of the first settlers in the area and Lake Charles namesake.
Address: 204 W Sallier St, Lake Charles, LA 70601
Phone: (337) 439-3797
Website - imperialcalcasieumuseum.org
Historic Naval museum featuring the USS Orleck DD886 WWII destroyer which served during the close of WWII through the Vietnam era. USS Orleck offers fun activities on board the ship such as Laser Tag and a Haunted Ship during Halloween. For more info visit http://orleck.org/
Address - 604 N Enterprise Blvd, Lake Charles, LA 70601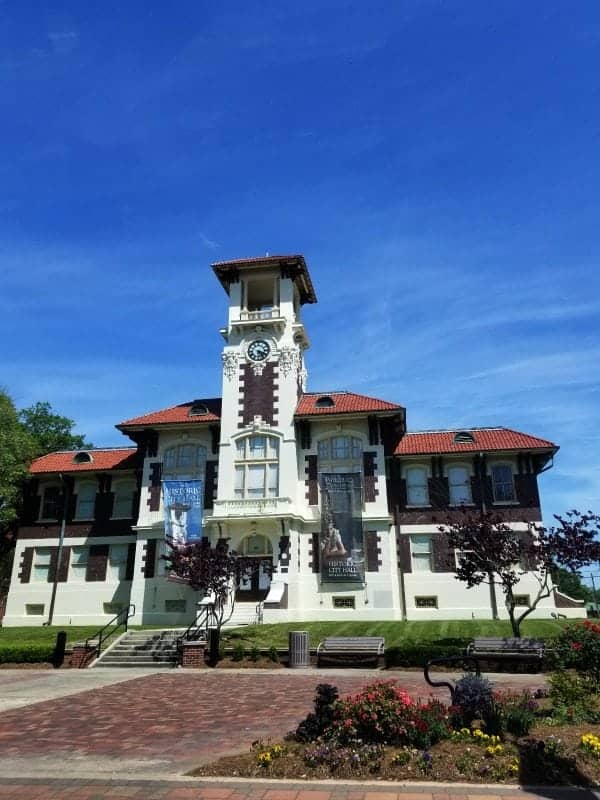 1911 Historic City Hall
The historic 1911 City Hall in Lake Charles has been renovated and is now an art and cultural center for the city. There are three floors of gallery space along with the clock tower and landscaped brick courtyard. This amazing gallery space has featured amazing artists including Pablo Picasso, Ansel Adams, and Norman Rockwell.
The HCH A&C Center is open Monday through Friday from 10:00 a.m. to 5:00 p.m. and Saturday from 10:00 a.m. to 2:00 p.m. Admission to all exhibitions is free to the public.
Address - 1001 Ryan Street, Lake Charles, LA 70601
Phone - 337-491-9147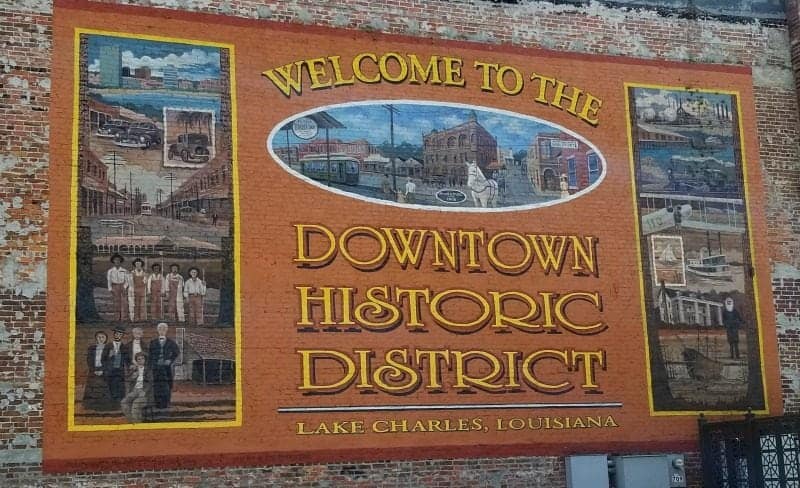 Downtown Historic District
While you are Downtown Lake Charles make sure and check out the buildings and art that fill the city. It is really cool checking out the historic buildings as you wander around town. Maybe pick up a Pops & Rocket popsicle to cool you off during your stroll.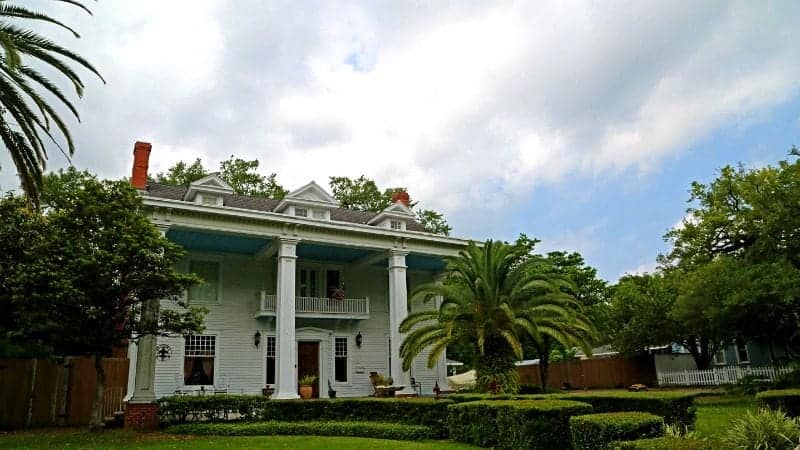 Charpentier Historic District
Step back in time and check out the gorgeous houses in the Charpentier Historic District. Some of the architecture dates back to the late 1800's. Make sure and download the Lake Charles Historic Tour app on your phone to learn more about the area.  There are 30 minutes and 1-hour tours on the app that shares the amazing history of the area. While you are visiting don't forget to stop at the Mardi Gras Museum.
The distinctive architecture found in the Charpentier Historic District is nationally recognized as having Lake Charles-style architecture on the National Register of Historic Places. You can see signs on the buildings that designate how old they are.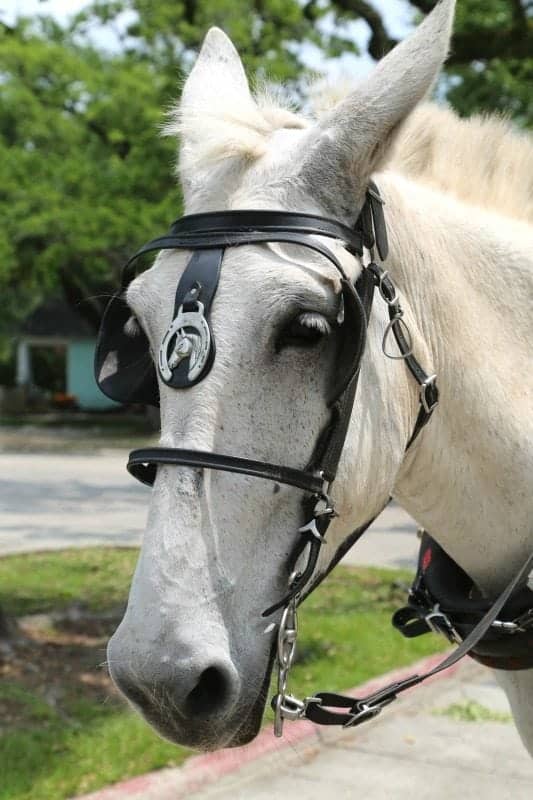 Horse Drawn Carriage Ride in Lake Charles
Book a carriage ride with J&R Carriage for a guided tour of the area! Sit back and relax as your guide tells you about the amazing architecture and great stories of the area. You can focus on taking pics and enjoying yourself!
Lake Charles Festivals
Did you know Lake Charles is the festival capital of Louisiana with more than 75 fairs and festivals?
Louisiana Pirate Festival
The Louisiana pirate festival is so much fun. The mayor walks the plank, there is more food than you could ever eat, fireworks and live music!
When: May 3-13, 2018
Where: Lake Charles Civic Center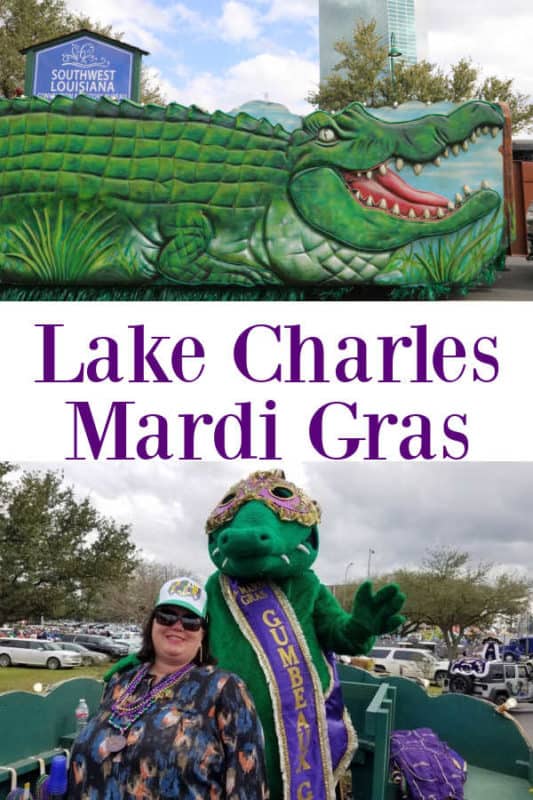 Mardi Gras in Lake Charles is a not to miss event!  The entire city celebrates Mardi Gras and lines the streets for the Mardi Gras Parades! If you can make it to Lake Charles for Mardi Gras you will have the most amazing time!
Lake Charles Mardi Gras Events
Lake Charles Mardi Gras Parade
Krewe of Barkus Parade - yes it is cute dogs on parade dressed up for Mardi Gras!
Lake Charles has so many great festivals and events they have an amazing Lake Charles Events App to help you find out what is happening today or any day in Lake Charles!
Other great festivals in Lake Charles:
Louisiana Railroad Days Festival
The Original Downtown Lake Charles Crawfish Festival
Flea Fest - don't worry it is a spring flea market, not sketchy little bugs
Cajun Food & Music Festival
Gulf Coast Shrimp and Jazz Festival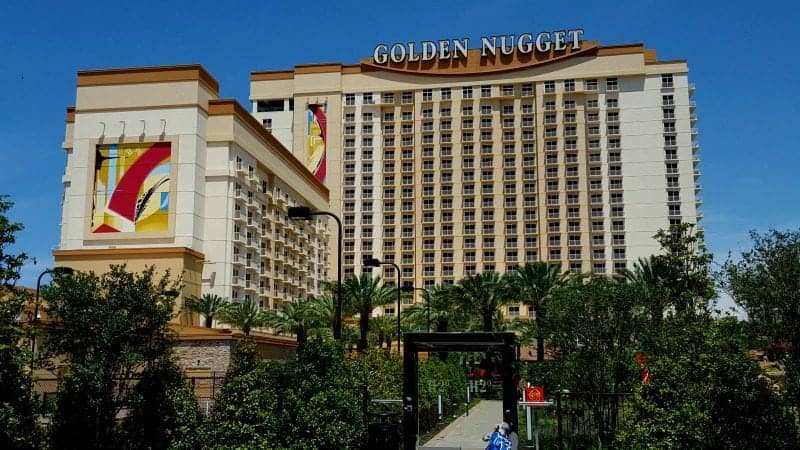 Casinos in Lake Charles
There are multiple casinos in Lake Charles that offer so much more than just gambling. The Golden Nugget has an 18-hole golf course, an amazing spa, so much shopping, and great restaurants. The pool complex is amazing. You could easily lounge the day away in the pool with a great frosty beverage.
Get a massage from Celine at the Golden Nugget Spa!
This may be my top thing to do the next time I am in Lake Charles. Oh my goodness! You have to get a massage from Celine at the Golden Nugget Spa. Ask for her and you will not be disappointed! I am pretty sure of all the massages I have had around the world the one I received from Celine was the best one I have ever had. She is that good. After my massage I had to sit for a few minutes to get my brain to function again I had melted that much into the massage table.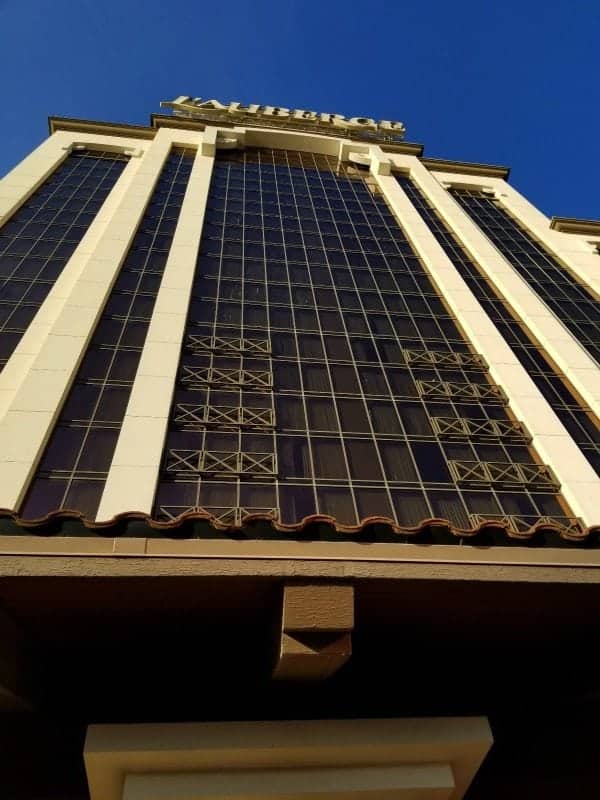 L'Auberge Casino
L'Auberge Casino has an 18-hole Tom Fazio Golf Course, a world-class spa, pool with a lazy river, eight great restaurants, and shopping! If you are looking for a place to stay the L'Auberge pillows and bed are amazing! I have thought about ordering their pillows for our new house they were that amazing.
Don't forget to download the Lake Charles apps on your phone before your visit. Apps include the Lake Charles event app, Creole Nature Trail app, and the Lake Charles Historic app. Also, check out the hashtag #visitlakecharles on instagram to see what is happening in town.
Additional Lake Charles Articles
Check out all of our Louisiana Travel Guides 
I visited Lake Charles at a press event, all opinions expressed are my own.