Catalina Island by Cruise Ship Guide!! Catalina Island is 20 miles from Los Angeles but feels like you are a world away from the busy crowded streets and jam-packed traffic of LA.  The island welcomes you with quaint restaurants, boutiques, and gorgeous views over the Pacific Ocean.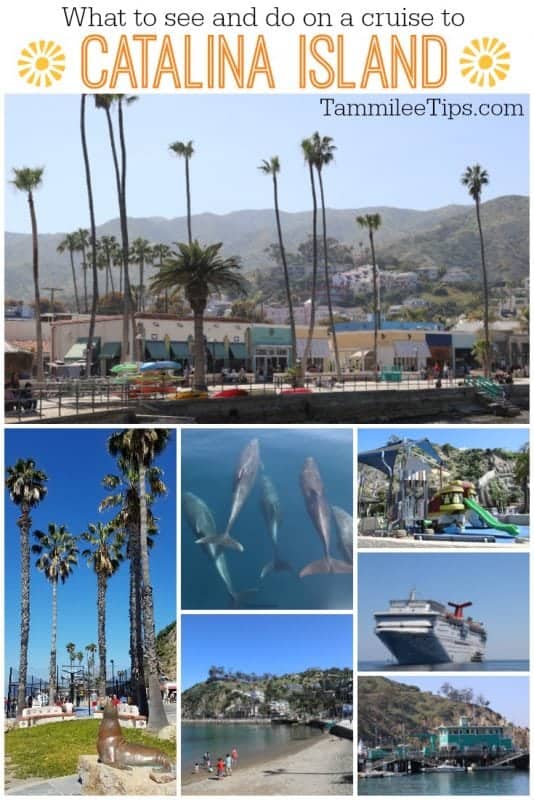 What not to miss on Catalina Island
You can easily spend the day wandering around the shops in Avalon, enjoying a glass of wine as the sunsets over the water and taking in the feeling of being on the island.
One thing I didn't know is a heard of bison have been wandering the hills of the island since 1924. It is believed that they were brought to the island for a movie and have been there ever since.
Catalina Island became famous for being a Hollywood Getaway in the 1930s. Famous actors and actresses that relaxed on the island include Charlie Chaplin, Joan Crawford, and Clark Gable.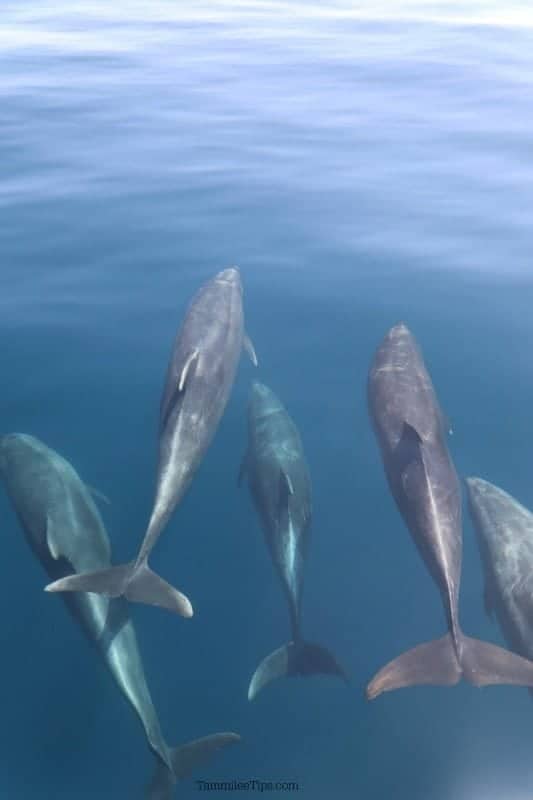 Dolphin Excursion
This excursion was absolutely amazing! We had the chance to photograph bottlenose dolphins right under the boat and see them throughout the afternoon! I would happily take this excursion again.
Check out our full Dolphin Excursion from Catalina Island post for more info.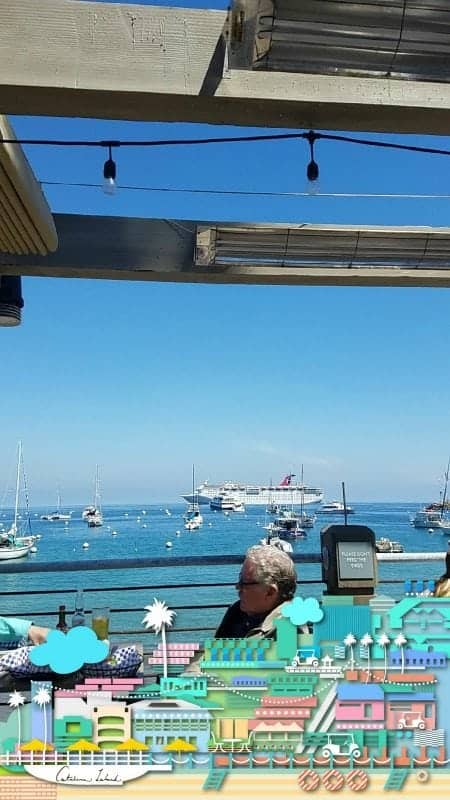 Eating lunch overlooking the water
There are a ton of great restaurants right next to the water that offers beautiful views of your cruise ship and delicious locally made food.
A lot of the excursions on Catalina Island are only a few hours giving you time to wander into the city if you want to. One thing to keep in mind if you are looking at booking a snorkeling or water-based excursion is the time of year you are cruising. The water may be quite cold!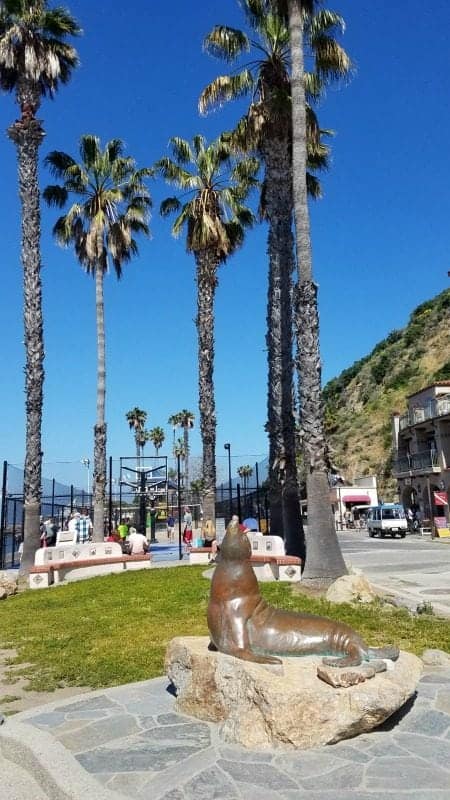 Shop and explore Avalon
The main streets of Avalon are only a five-minute walk from the cruise tender area. You can visit really cute boutiques, savor a delicious ice cream cone and soak in the Southern California weather!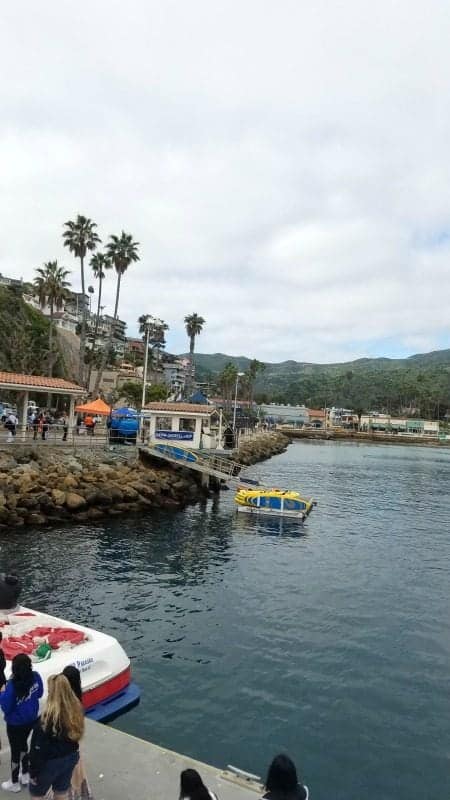 Things to know for Visiting Catalina Island
The cruise ships use a tender to reach Catalina Island. Plan to bring all of your things for the day with you to avoid going back and forth to the ship.
Wear comfortable walking shoes to explore the port!
It is about a 5-minute walk from the tender area to the main part of Avalon the main city on Catalina Island. Most of the shops and restaurants are on Crescent Avenue the main street.
We hope that this Catalina Island by Cruise Guide helped you plan your day on Catalina Island. There truly is a ton to see and do while visiting this beautiful island off the coast of California.
I was amazed at how cute the city of Avalon was. I could easily spend a long weekend wandering around the island and exploring. Catalina is the perfect weekend getaway in Southern California.
Avalon is the perfect combination of Southern California weather with a Mediterranean feel.
Additional California Articles
Top things to do in Death Valley
Island Packers Cruise to Channel Islands
Glamping in Southern California
Disney's Grand Californian Hotel
Check out all of our California Travel Guides