Dolphin Excursion Catalina Island with Carnival Cruise line!!! Are you heading to Catalina on a Carnival Cruise? I have a must-do excursion for anyone who likes dolphins and let's be honest who doesn't like dolphins! You need to check out the dolphin excursion!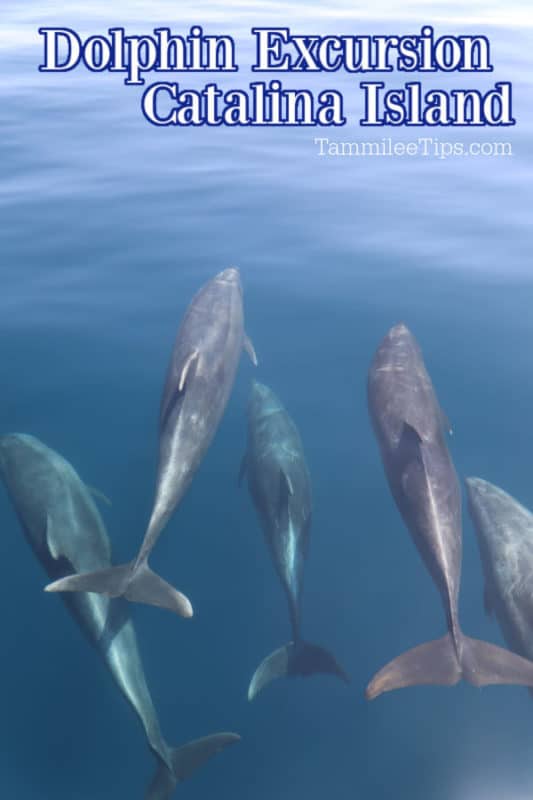 Dolphin Excursion Catalina Island
This may be one of my favorite excursions I have done on any Carnival Cruise. There is just something so magical about seeing dolphins in the wild. We had an epic day on this excursion!
To the point that I had a hard time getting a photo that didn't have my feet in the shot because the dolphins were so close to the boat.
Our excursion left from the pier in Catalina mid-morning. They also offer other times but this one worked out best with our schedule and as luck would have it the Dolphins played along.
The excursion starts with a quick safety briefing and then you are on your way to look for dolphins. A bonus for this excursion is the great views of Catalina Island from the boat. You can get beautiful photos of the harbor and historic buildings on Catalina Island as you head out to sea.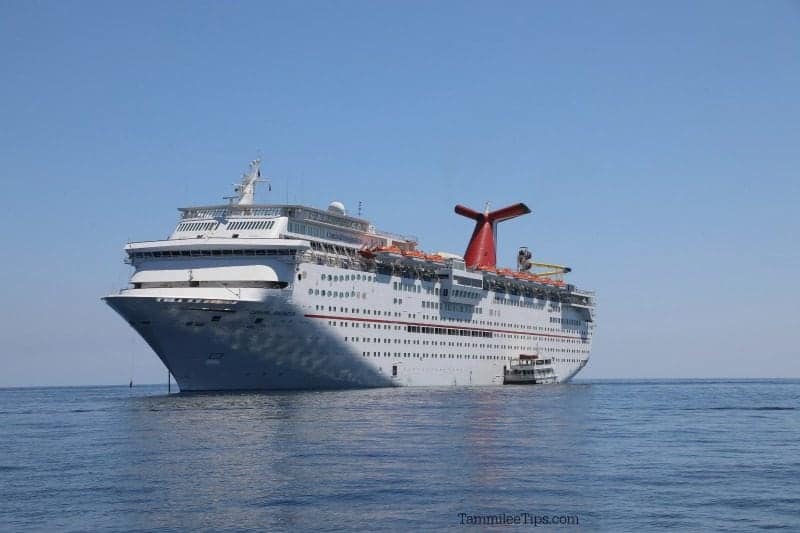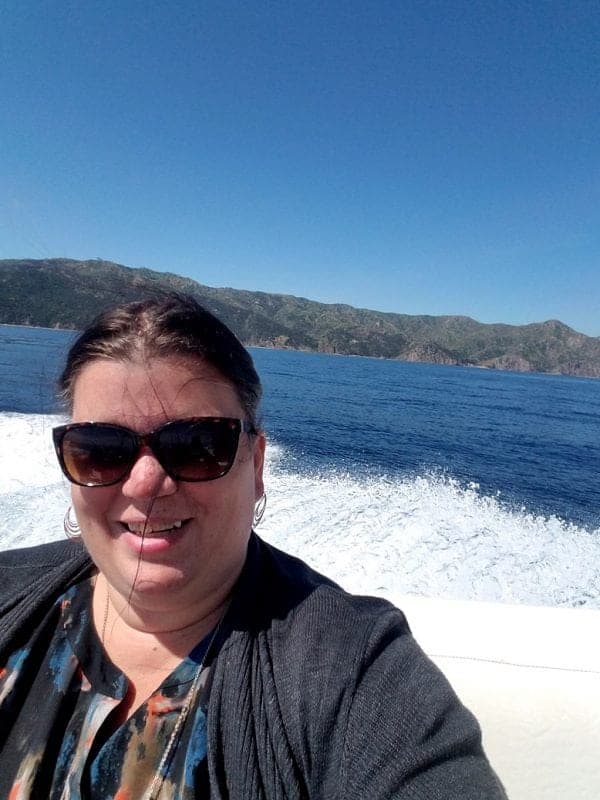 It didn't take us long to find a post of Bottlenose Dolphins that were happy to play around the ship. If you have the chance head to the front of the boat and sit with your feet hanging over the side. This will depend on the weather and waves during your trip.
We were able to observe the dolphins for quite a while during our excursion. I was so in awe of being able to just sit at the front of the boat and watch them play in the waves.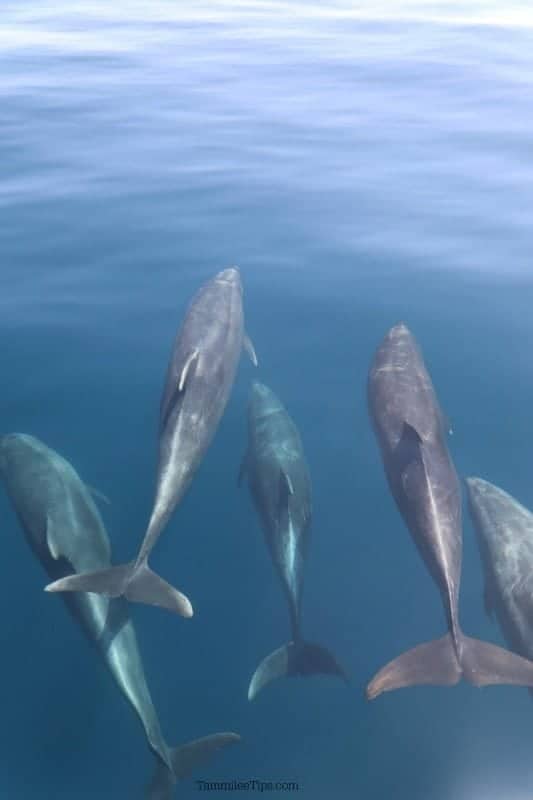 I will say that this excursion passed by way too quickly. I felt like we could have spent hours just floating and watching the dolphins but sadly all good things must come to end or we might miss the cruise ship.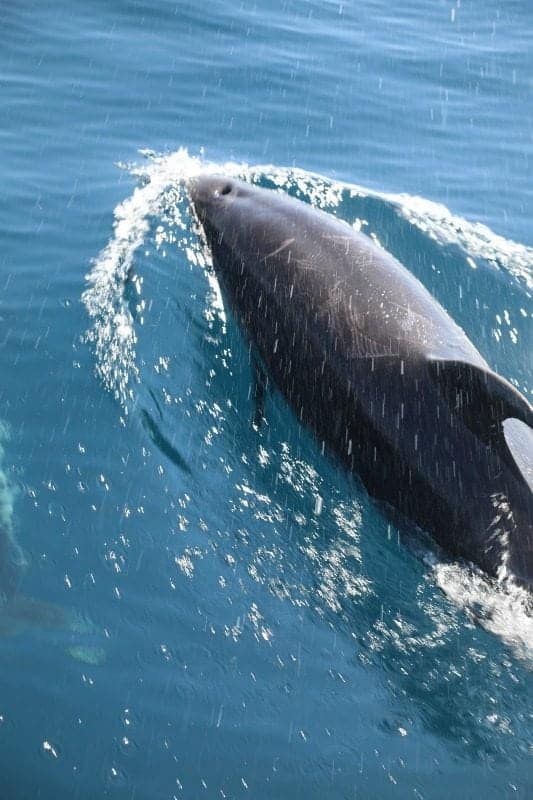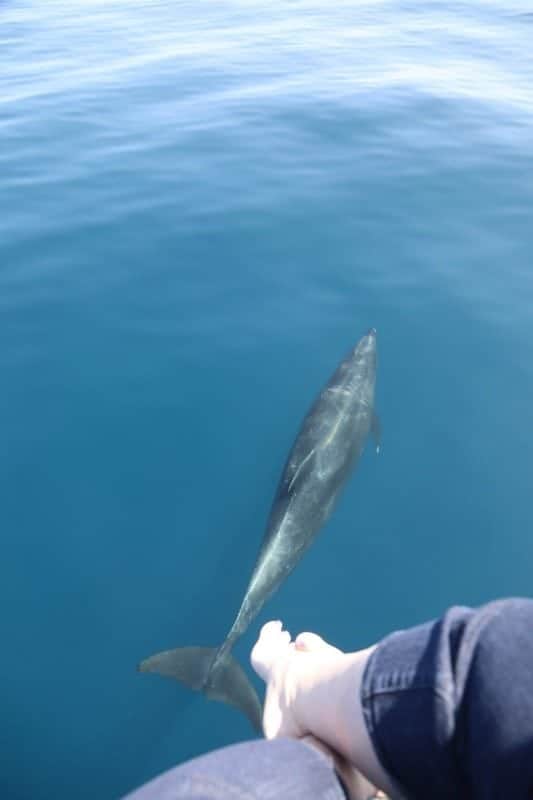 The Dolphin Excursion was the perfect way to spend a few hours in Catalina. We had more than enough time to grab lunch in town, wander into the shops and enjoy the excursion.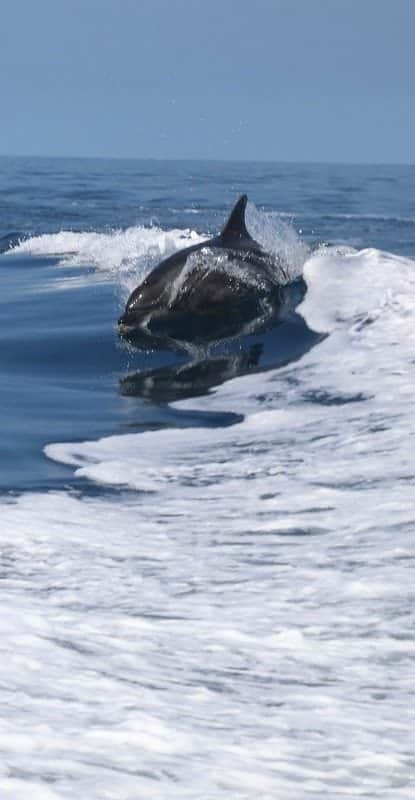 This was such an epic day out on the water. I had a hard time choosing which pictures to share! I took hundreds of them! The dolphins were so close and so easy to watch. I still can't believe how amazing this day on the water was.
I am so thankful to Carnival Cruise for hosting me on the Carnival Imagination! I can't wait to share more posts and pictures from my trip.
Catalina Island Resources
Have you seen our post about why you will love the Carnival Hub app? It is one of my favorite new technology advances on the Carnival cruise ships.
Catalina Island by Cruise Ship - find out more about what to expect when cruising to Catalina Island.
Additional West Coast Cruise Resources
Photo Tour of the Carnival Imagination
Cruise excursions frequently asked questions
1st Time Cruise questions Answered