Yesterday we had the chance to celebrate Halloween on the Carnival Cruise Conquest as we head towards the Caribbean.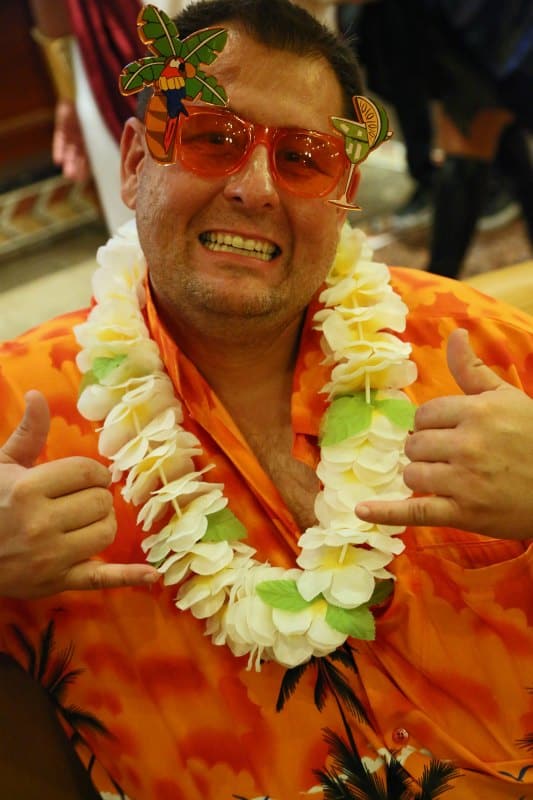 Carnival Halloween Cruise
This is our 3rd maybe 4th time celebrating Halloween at sea. Our first cruise 7 years ago for our honeymoon was over Halloween.
It is hard to believe this is now our 13th cruise. To say we fell in love with them might be an understatement.
There is just something so fun about celebrating Halloween at sea. We put together extremely last-minute costumes when we found out our sailing friends would be dressing up.
We searched through the closet to put together Tacky Tourist costumes. They were a lot of fun to wear.
It was so fun seeing all of the costumes on board. Some of them were amazing! Seriously so much thought and work went into some of the costumes.

Before we got on board the ship we visited CVS and loaded up on Halloween candy and even a cute candy bucket. We walked around the ship passing out sweet treats to the kids on board and the staff. It was so fun passing out candy to the cruise staff. Some of them were so excited to try candy they had never seen before.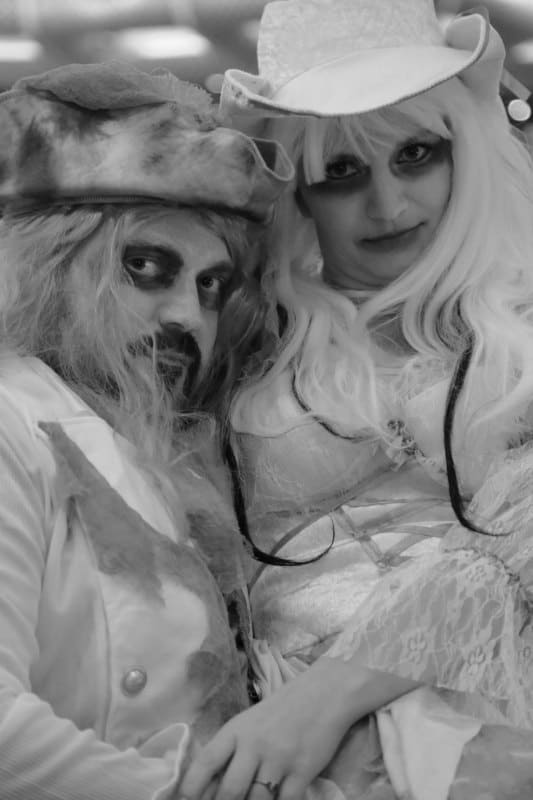 Stacey from This Lil Piglet and her Husband dressed up as ghost pirates. Their costumes were amazing! Other passengers were stopping them as we walked around the ship to take their pictures.
Julie from Sober Julie and her Husband were also fun pirates!
It was so much fun spending time with friends on board the ship for Halloween. There was a costume parade for kids and for adults. There was also a costume contest.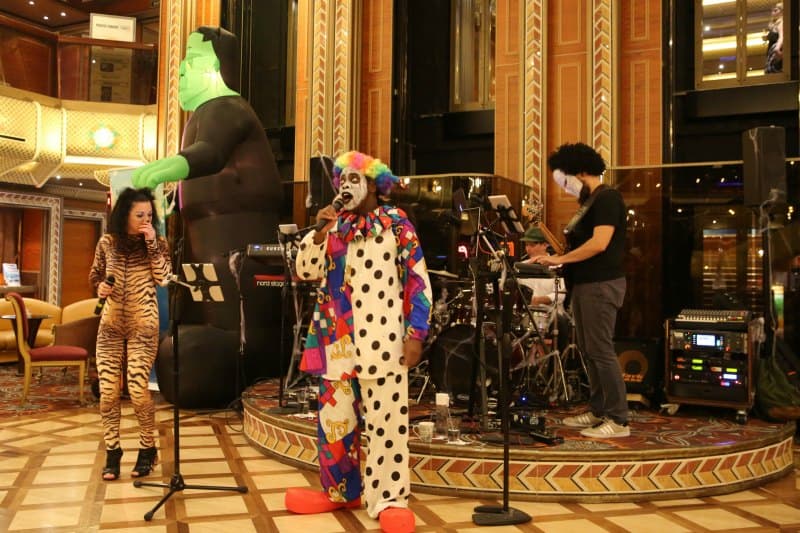 The band members from Shiplash even dressed up!
Guest relations on the Carnival Conquest was decorated with the staff all in costume.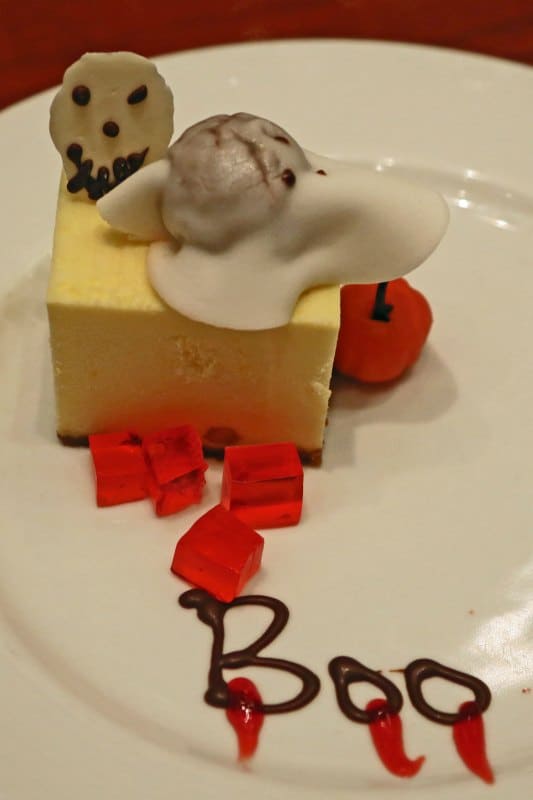 Even the main dining room got into the Halloween spirit with spooky desserts! This is the spooky cheesecake! They also had a chocolate pumpkin dessert.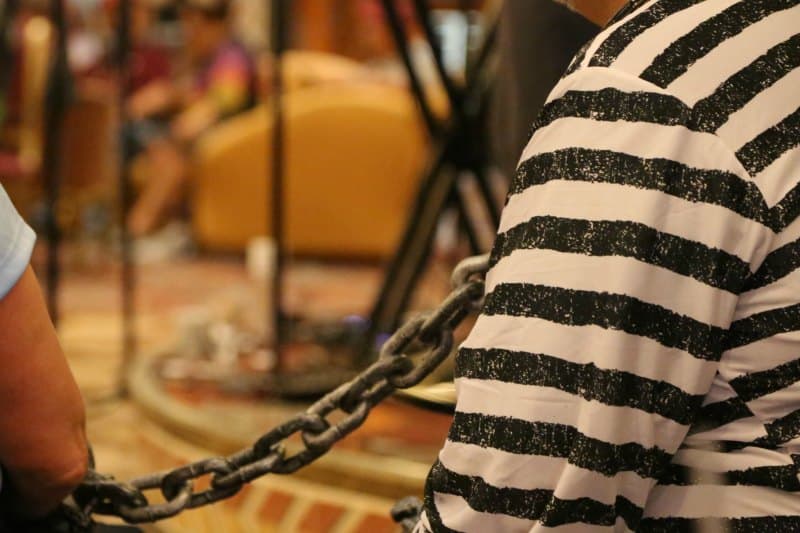 Great Carnival Cruise Articles
Check out all of our Carnival Cruise Travel Guides
We are on a press trip with Carnival. All opinions expressed are our own.