This may very well be the easiest Cherry Fudge recipe in the world. With that being said it is also quite dangerous because it is so easy. I used to make fudge only a few times a year. It is not that it is too time-consuming it is just one of those things I never really thought to make that often. Now that I have this recipe that may change quickly.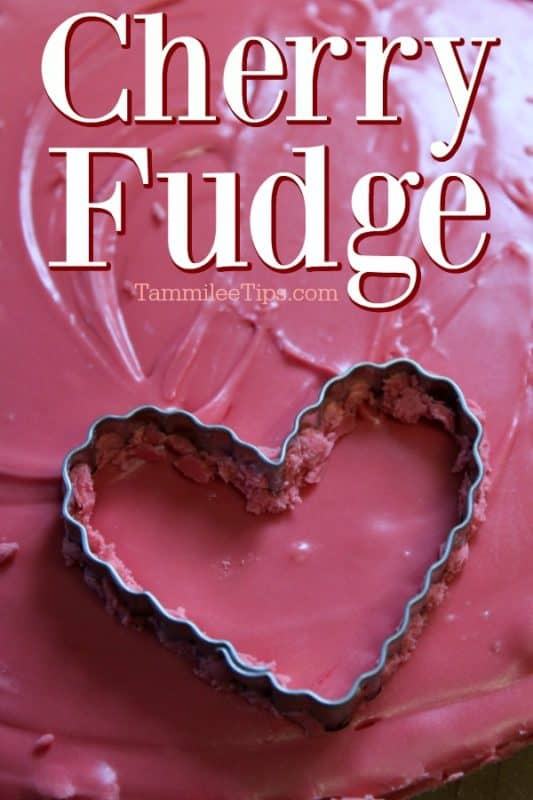 2 Ingredient Cherry Fudge
This recipe only takes 2 ingredients! I can not believe how easy it is to make and how quickly it comes together.
This cherry fudge recipe is great for a quick afternoon snack, dessert after dinner, Valentine's Day, or any time you need a sweet treat.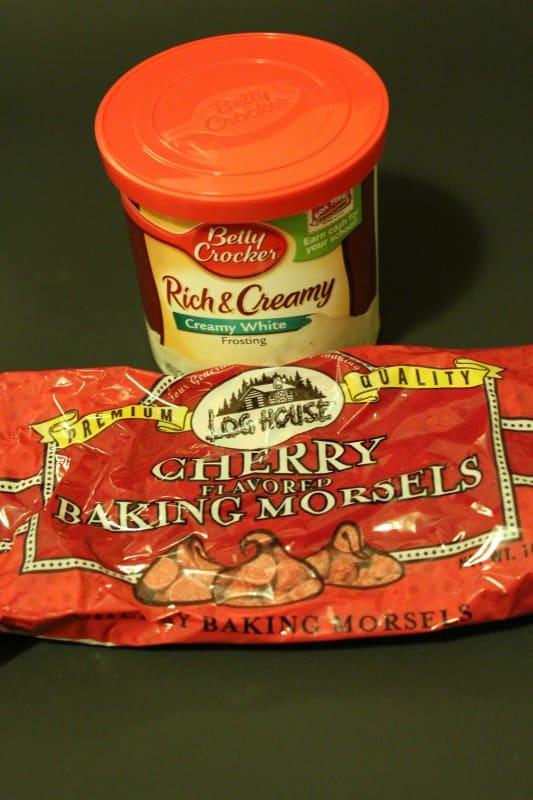 Ingredients
1 package Cherry Flavored Chips

1 container white icing
Equipment needed
Microwave-safe bowl
Parchment paper
8 x 8 pan
I used  Wilton From The Heart Nesting Cookie Cutter Set
 to cut the fudge into heart shapes for Valentine's Day
Easy Simple Dessert Recipes
Do you love recipes? Check out our copy cat recipes, dessert recipes, and our Crock Pot Recipes.
We hope you enjoy this easy Cherry Fudge Recipe as much as we do!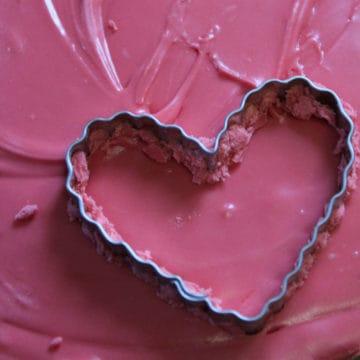 Instructions
Combine Cherry Flavored Chip and White Icing in a microwave-safe bowl.

Microwave for 30 seconds, stir together.

Microwave for another 30 seconds and stir.

The Cherry chips and icing should combine to a nice smooth texture with no lumps.

Pour the mix into a parchment-lined pan and place in the fridge for a few hours.
Nutrition
Nutrition Facts
Cherry Fudge
Amount Per Serving
Calories 178
Calories from Fat 72
% Daily Value*
Fat 8g12%
Cholesterol 3mg1%
Sodium 51mg2%
Potassium 7mg0%
Carbohydrates 27g9%
Protein 1g2%
Vitamin A 40IU1%
Vitamin C 1mg1%
Calcium 21mg2%
Iron 1mg6%
* Percent Daily Values are based on a 2000 calorie diet.