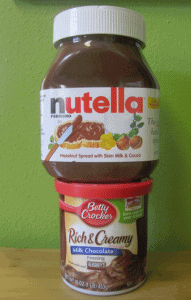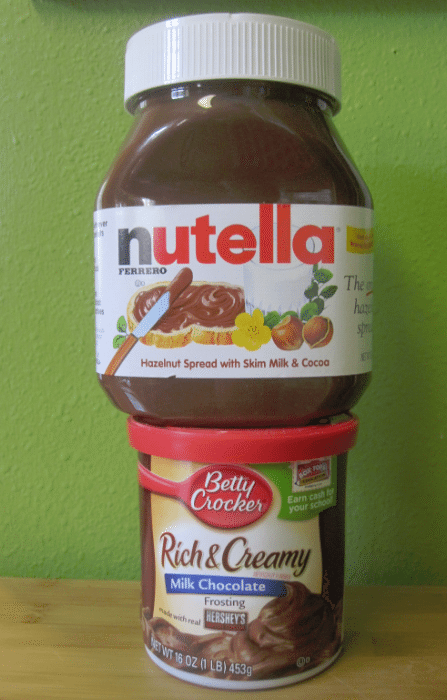 Nutella Fudge
Are you a fan of Nutella? I have to share the easiest Nutella Fudge recipe I have ever made! When I say easy I mean super crazy easy. This recipe take 2 ingredients and maybe 3 minutes and you are done. I am so excited about this recipe. Michele from Money Saving Michele told me about this recipe and I love it. I adapted her recipe and used Nutella instead of Peanut Butter. John is a huge fan of Nutella so I like playing with it and seeing if I can adapt recipes to include Nutella. I have to say this fudge recipe is dangerously easy. If you have Nutella and a can of icing in your house you are on your way to amazing Nutella Fudge!
Ingredients
Nutella
Chocolate Icing Tub
Directions
I used about 1/3 of a Costco tub of Nutella and 1 full tub of Milk Chocolate Icing.
Mix the icing and the Nutella in a microwavable bowl.
Microwave them together for 30 seconds, stir
Microwave again for 30 seconds and stir
You are done!
Just pour the batter into a pan and place it in the fridge for an hour or so. I lined my baking dish with parchment paper to help with cutting the fudge.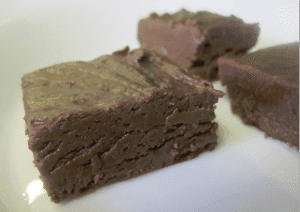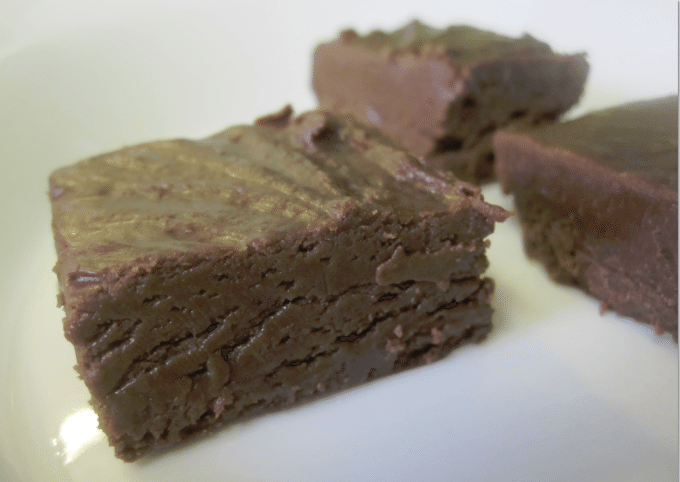 Great Nutella Recipes