This is a sponsored post written by me on behalf of Andre Champagne. All opinions are 100% mine.
I can't believe we are only a few days away from September. How did the summer go by so quickly! We have been trying to do everything summery we can while it is still nice out.
We had plans to do a picnic outside on the deck and soak up a bit of the sunset this week. Sadly Spokane has been hit with a crazy amount of wildfire smoke this week. We decided to bring the party inside and create a #EpicWithAndre evening in!
We made this delicious frosty Peach Moscato cocktails recipe and it is well oh so good! Oh my! The Andre Peach Moscato is just plain delicious! Fruity, sweet, and oh so good! The perfect sparkling wine to enjoy on a summer evening.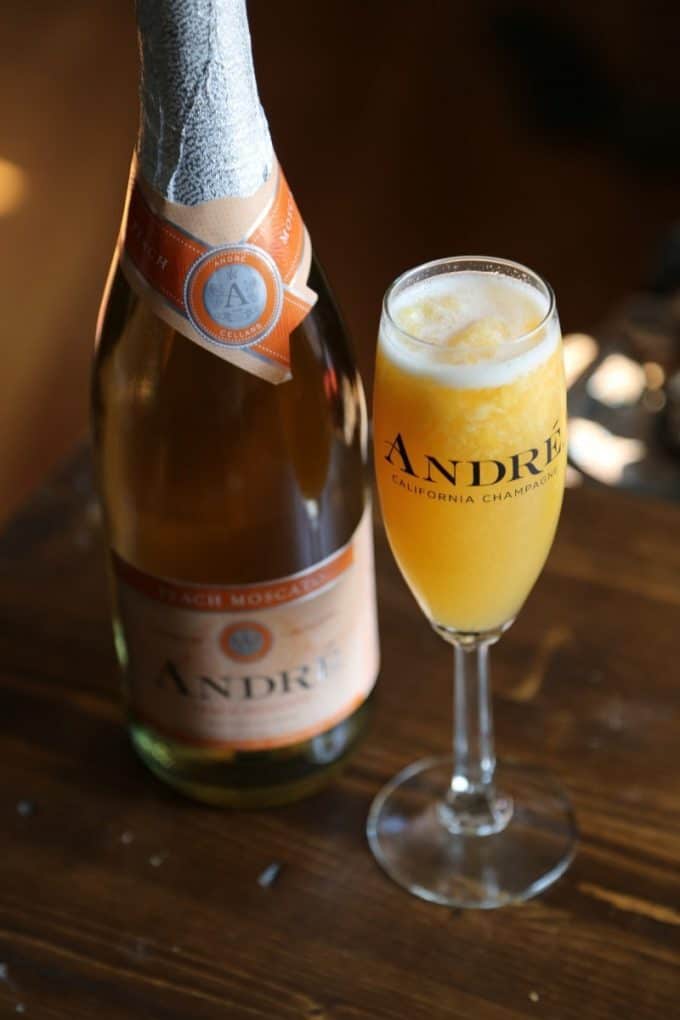 So delicious and so easy to make!
All you need is a bottle of Andre Peach Moscato and a package of frozen peaches.
I placed the peaches in the blender with a cup or two of Andre Peach Moscato and blended them.
Pour the blended peaches into a pitcher and top with chilled Andre Peach Moscato. That's it! You have a delicious Andre Peach Moscato Cocktail Recipe!
The chilled peaches help keep the Andre Peach Moscato cold without watering it down. PLUS they just taste so good!
I placed a peach slice in our champagne glasses for a treat after enjoying the Andre Peach Moscato Cocktail. The peach absorbs some of the peach Moscato and tastes so good!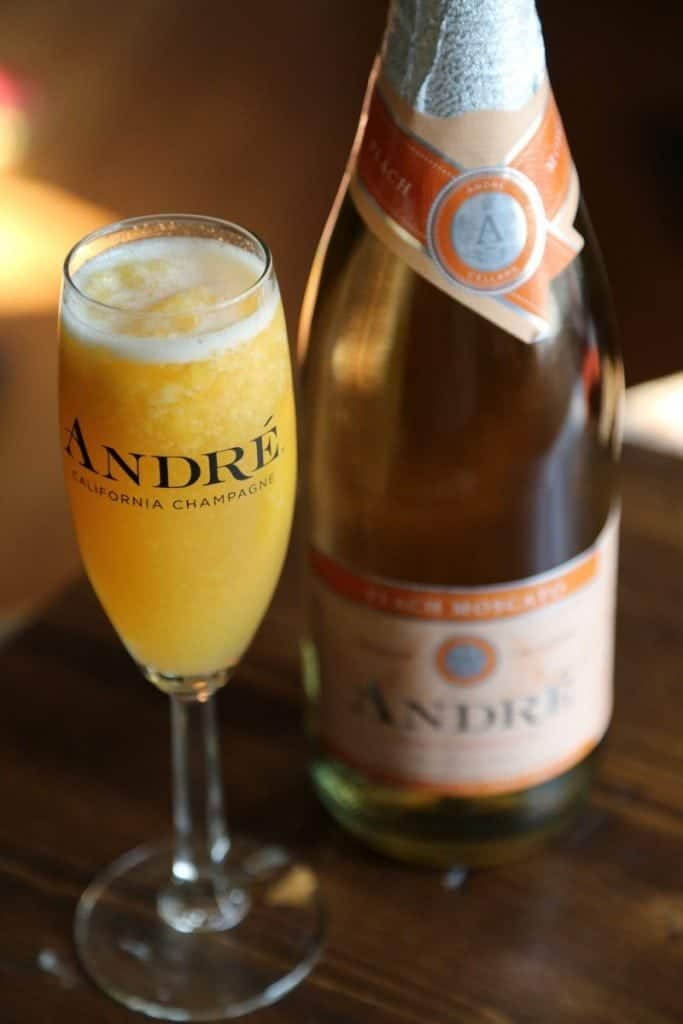 Did you know that Andre offers 9 different California Champagnes and Sparkling Wines. From Andre Brut to Moscato, there's something for everyone and every occasion, so you can kick it all the time.
Andre Champagne Selection:
·Brut
·Extra Dry
·Blush
·Cold Duck
·Moscato
·Pink Moscato
·Spumante
·Peach Moscato
·Strawberry Moscato
Check out the #EpicWithAndre page for additional recipes and ideas for making any night epic!