Aruba is one of our favorite islands in the Caribbean!
We have visited the island multiple times on Caribbean Cruises. Today we are sharing our best things to do in Aruba on a cruise! Most of the time the cruise ship is only docked for a partial day in Aruba. You want to maximize your time on the island and make sure you are getting as much in as possible.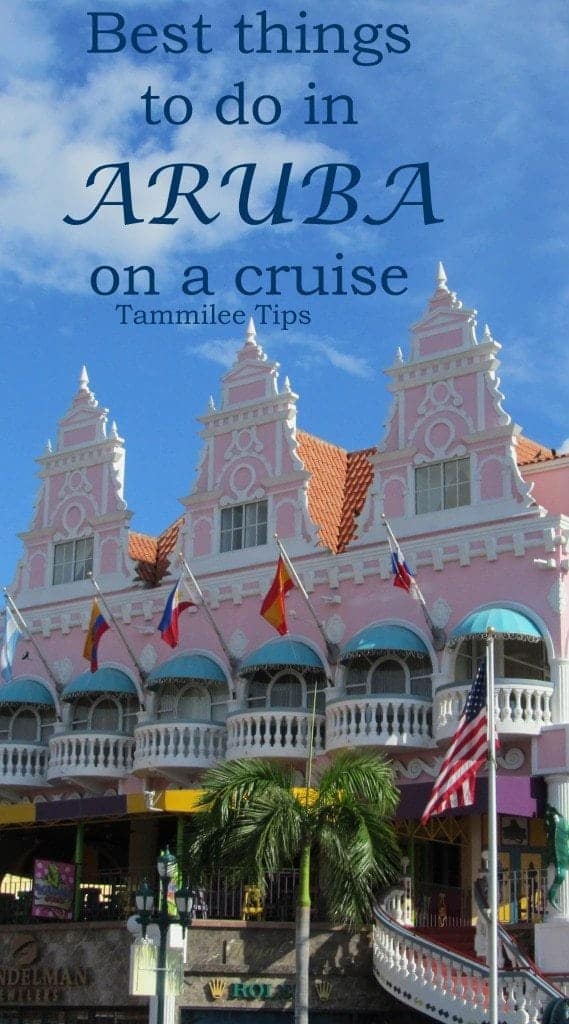 Best things to do in Aruba on a cruise!
Starbucks
I know that is probably not what you expected me to write but I am hooked on Starbucks chai tea. There are not many places to get Starbucks in the Caribbean so grabbing a tea in Aruba is always something I look forward to. The Starbucks in Aruba is located at the Renaissance Mall. You can easily reach the store by foot from the cruise terminal.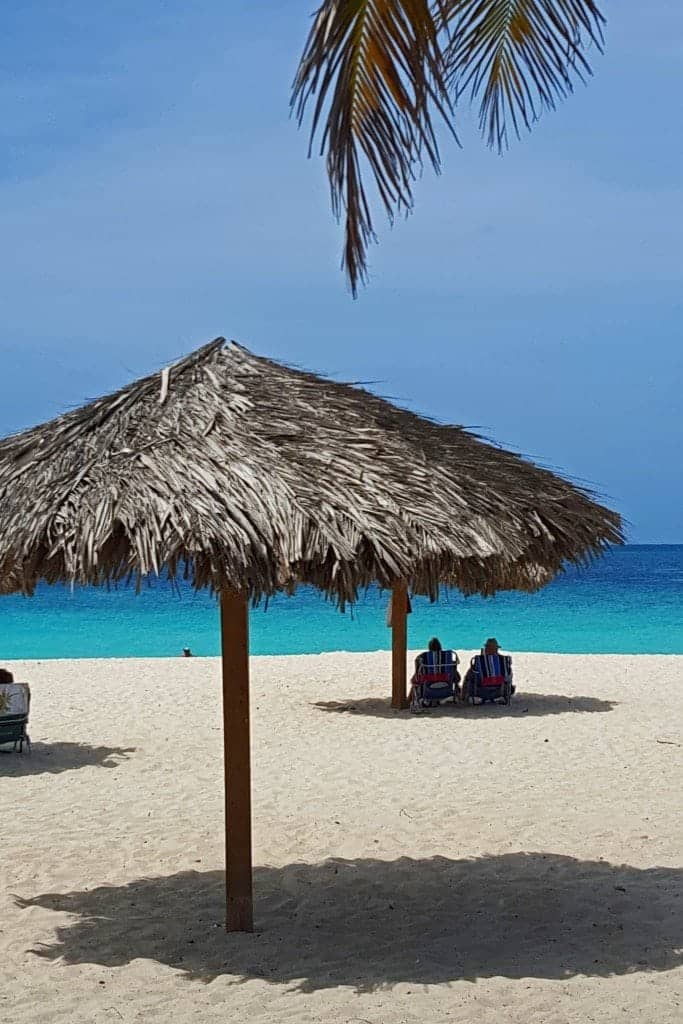 Visit the beach
You can easily reach a local beach by taking the public bus across from the cruise terminal. It is a quick 5-10 minute ride to some of the most amazing beaches in the world. If you are worried about grabbing the bus for your return you can always flag down a local taxi.  We normally visit Eagle Beach or Palm Beach when we are on the island.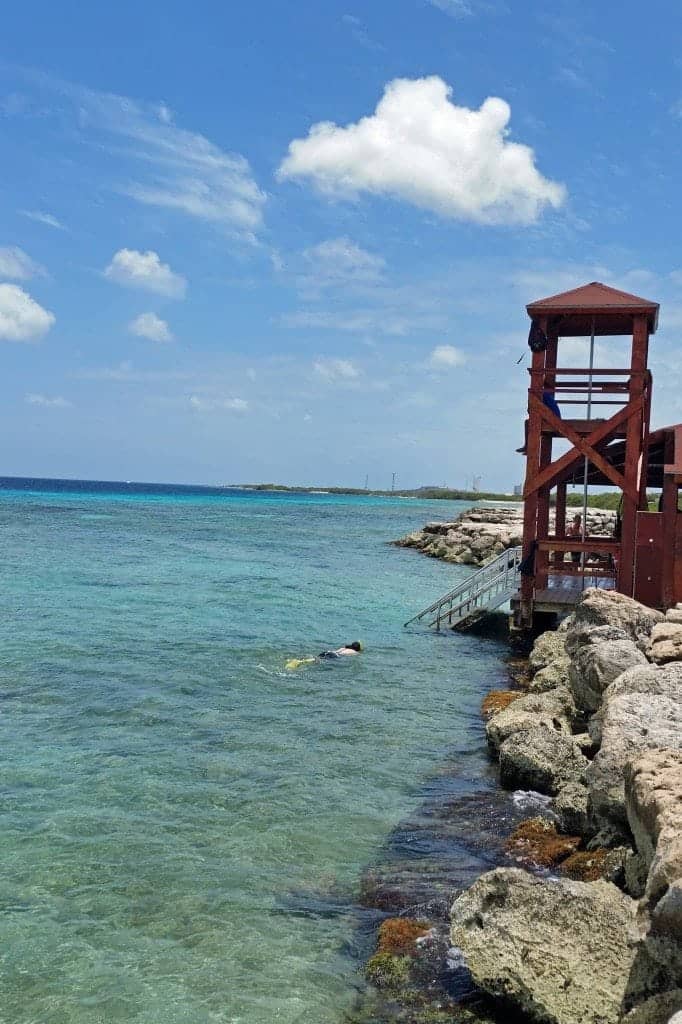 De Palm Island Excursion
The nice thing about De Palm Island Excursion is you are on a private island. You can snorkel, enjoy some frosty beverages and the kids can play in the water park.  The cruise excursion includes transportation to the island. You take a water taxi to the island and they make sure you are back on the ship at the right time. This is a great excursion for families. There is something on the island for all ages.
Take an island tour
There are tons of taxi's right outside the cruise terminal ready and available to drive you around the island and show off the highlights.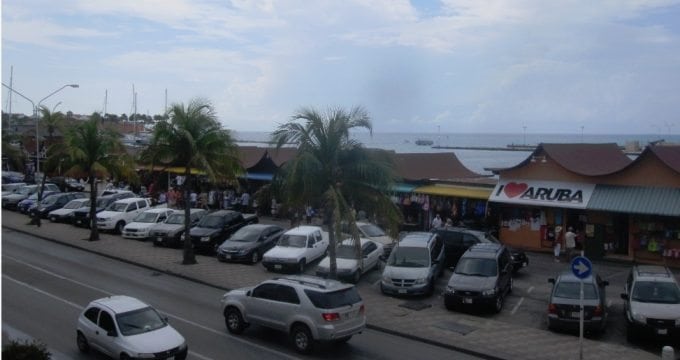 SHOP!
Shopping is a quick and easy walk from the cruise terminal. You can find everything from high-end fashion to local arts and crafts within a few minutes walk from the cruise ship.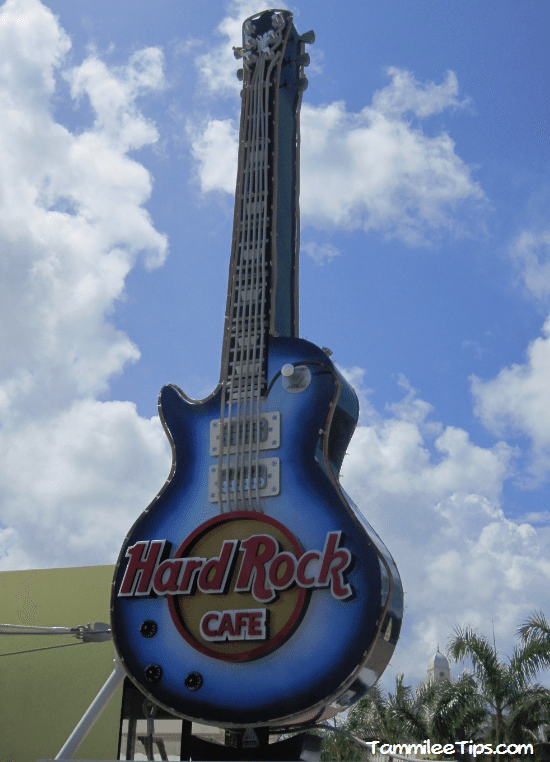 The actual cafe is located in the resort area of the island about 15-20 minutes from the cruise terminal. There is a Rock Shop right near the cruise terminal if you want to grab a t-shirt or Hard Rock Pin to take home with you.
Aruba is a really easy cruise port to explore. You can easily do this port on your own and just wander through the city. There are tropical beach type bars right in town where you can enjoy a frosty beverage or 2 and easily make it back to the ship.
Like most port terminals there is ample shopping everywhere you look.