Imagine letting all of your stress drift away as a tropical breeze dances over you. Your favorite Starbucks in hand as you gaze out at the turquoise blue water surrounding your private island for the day. That is exactly what you can do on Carnival's Balmoral Island  Private Island Beach Day Excursion Nassau, Bahamas!
When you leave for your excursion in the morning, you can toss your worries and stresses over the side of the boat and just relax in an island paradise.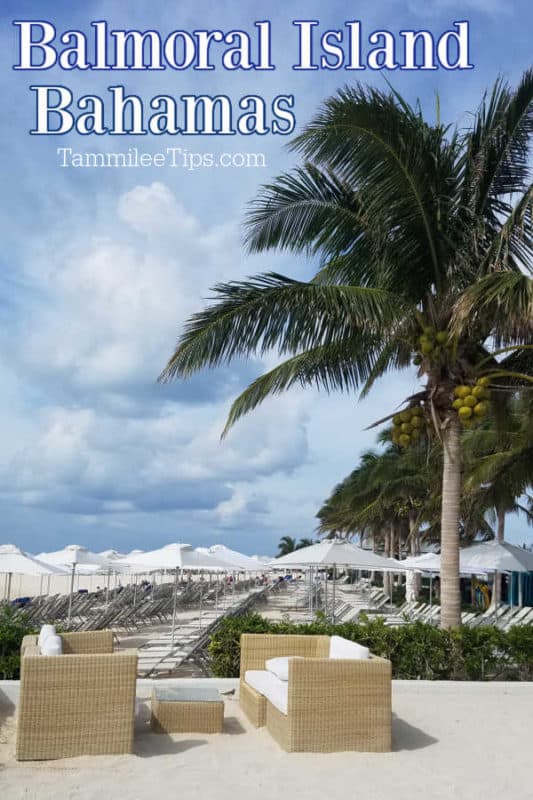 Balmoral Island Private Island Beach Day
Everything you need is at your fingertips tips on Balmoral Island. Including the only Starbucks located on a private island.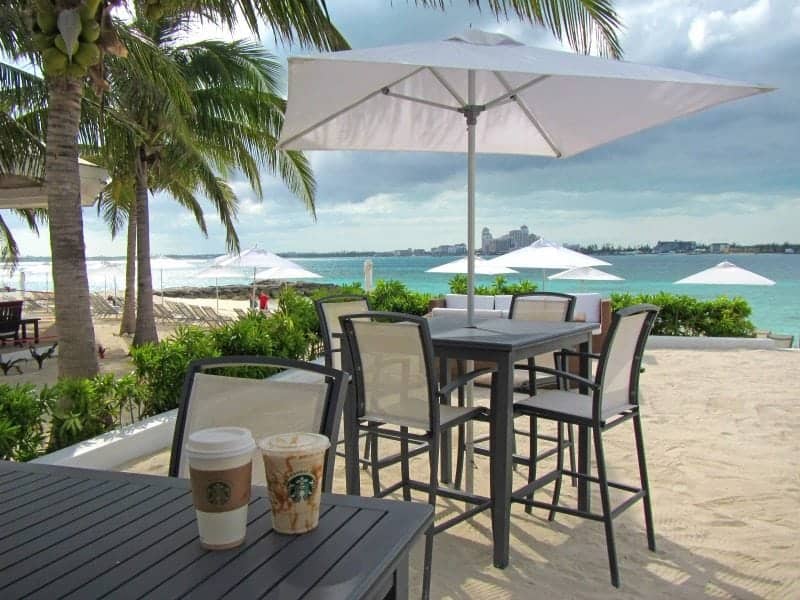 The island also offers stingray and dolphin encounters that you can book onboard the ship. We skipped all encounters except for encountering a chai tea and an island Frappuccino along with a comfy beach couch.
Time stood still as we melted into the lounge chairs listening to a fun mix of oldies music and basking in the Bahamian sunshine.
This excursion is perfect for any age. Want to run into the water and play all day...you can do it.
Want to sit and just watch the world go by..you can do it.
Want to drink more tropical beverages than you care to admit ...you can do it but I should warn you it is a bit of a walk to stumble back on board the ship.
Want to drink a Kalik Bahamian beer and dip your toes in the sand..you can do it.
As you can see this excursion truly has something for every person and their tropical beach dreams.
Step away from the real world for a few hours and take the time to let this tropical private island take care of you!
We could all use a little more chill time and this is the perfect excursion for it!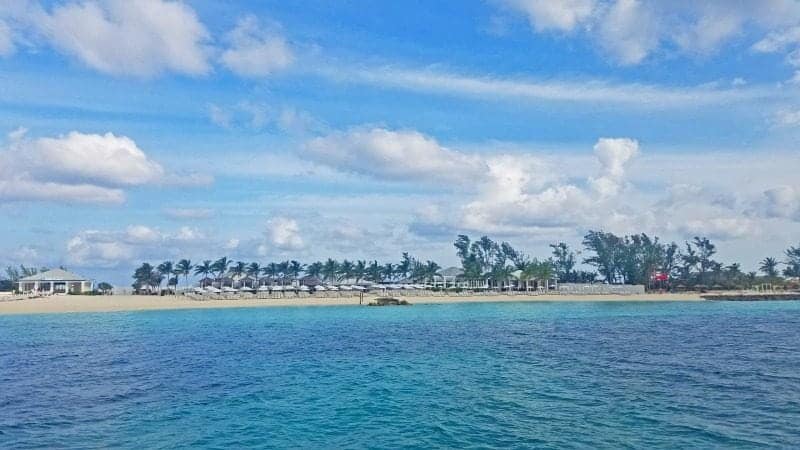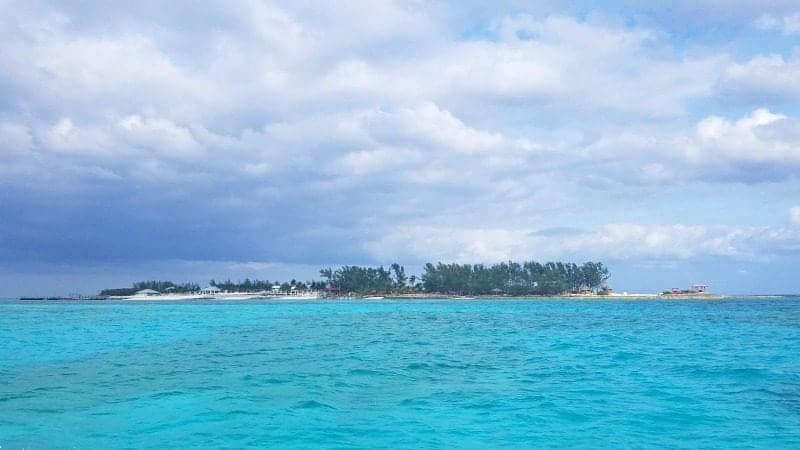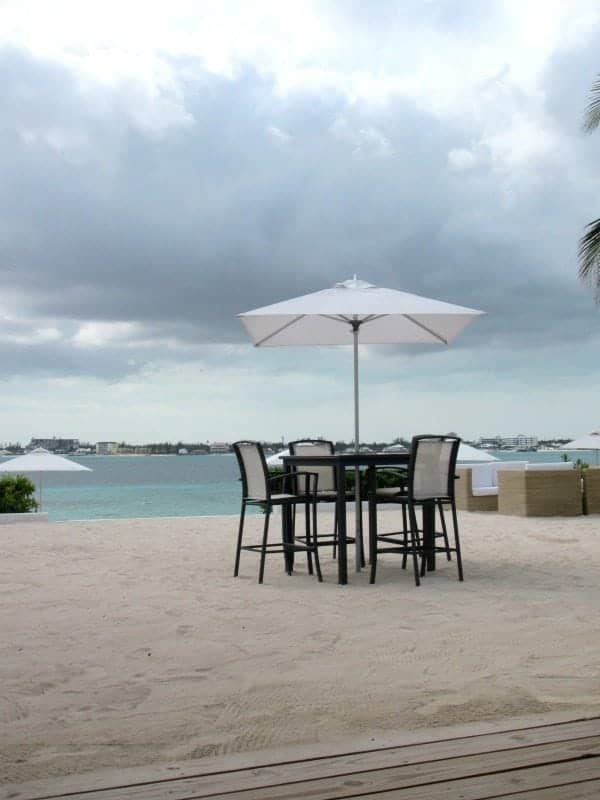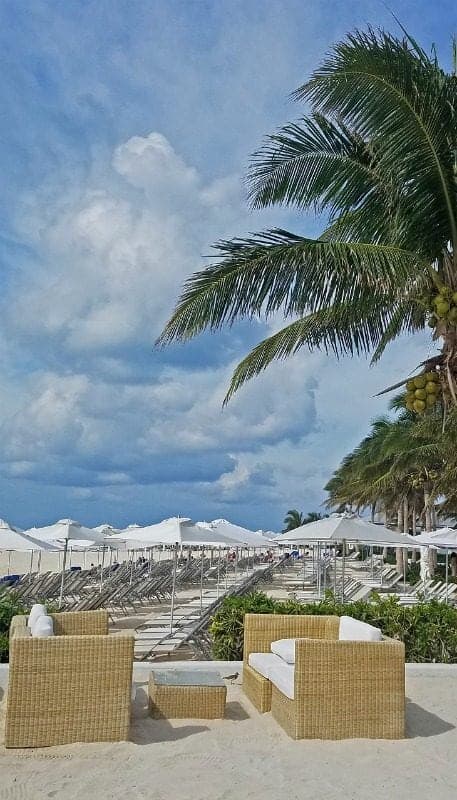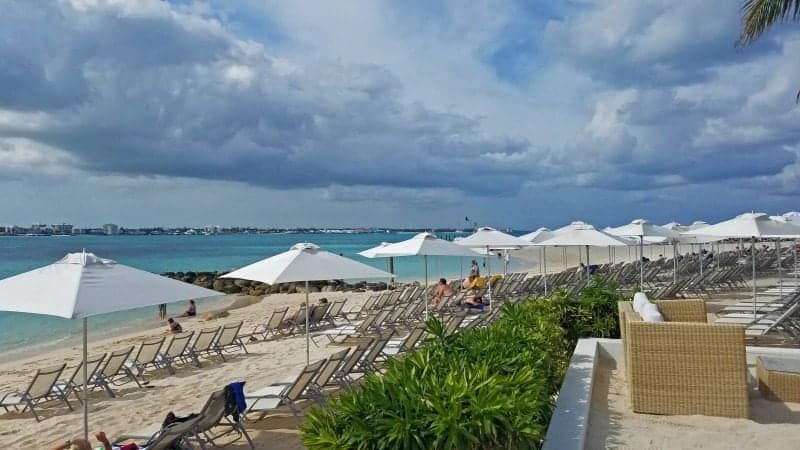 Now I would be remiss if I didn't mention the BBQ lunch that is included and a bit of a warning. Here's the thing this burger is not a Guy's Burger...it is a well interesting burger and if I am being completely honest John took one bite and put it back in the bag. Lunch also comes with a bag of chips and a non-alcoholic drink (soda or water).
Just so you are aware and don't go in expecting a feast.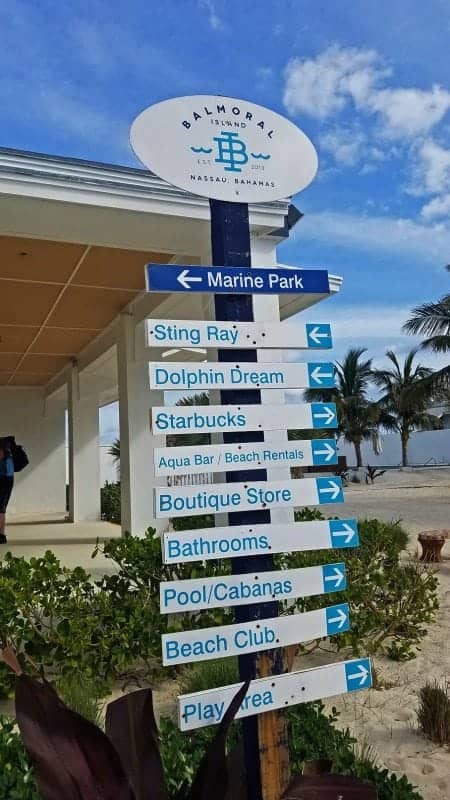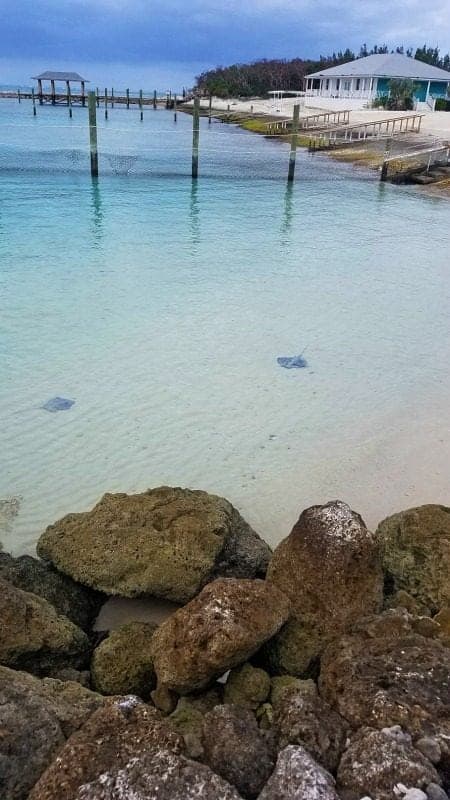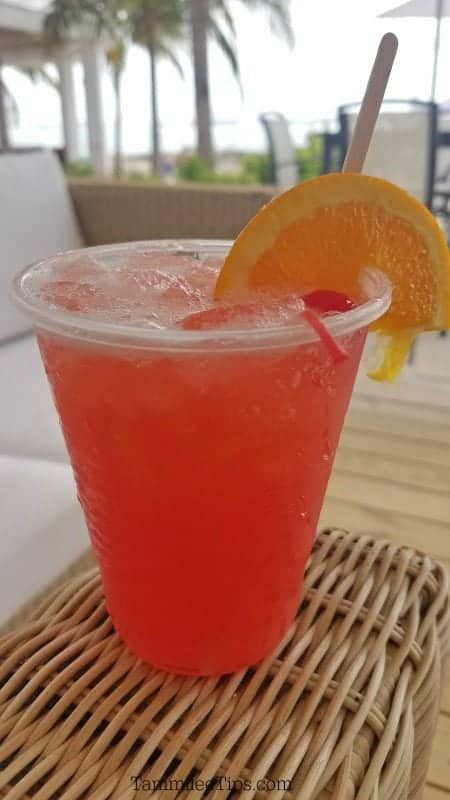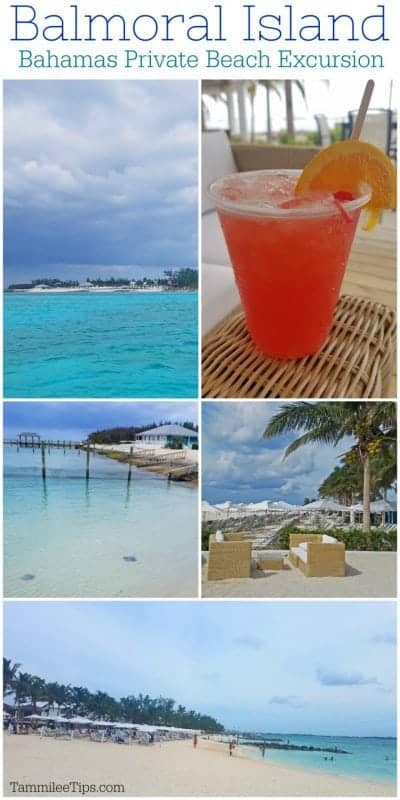 Additional Caribbean Travel Articles
Bayahibe Beach - Dominican Republic
Deep-Sea Fishing in Grand Turk
I can't wait to explore more of Atlantis Bahamas on our next trip to the islands!
Check out all of our Caribbean Travel Guides
A huge thank you to Carnival for hosting us on this excursion. We had so much fun.