One of the things I love about travel is it opens you up to new experiences and life moments. Some of these moments are amazing, and some of them are downright scary. Today I am sharing things I didn't know I needed to experience in life until I went to Jamaica! This past week I headed to my 52nd country to attend a photography/blogger retreat.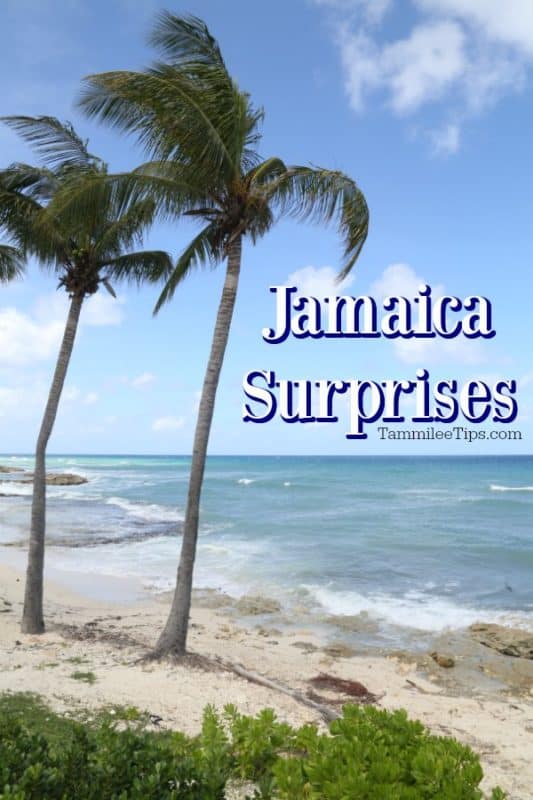 Things I didn't know I needed to experience in life until I went to Jamaica!
I met up with my friends Amy from Mom Spark and Amy from Living Locurto, and we had an amazing time. Yes, I seem to have a thing for friends named Amy. I also met a new friend Tracy from Shutterbean who is crazy amazing! She is also a Leo and a wonderful photographer!
While I was in Jamaica, I participated in a blog/photography retreat that brought together some seriously amazing bloggers in one place. I love any time I get to be in the same room with other female business owners who get it. Who really understands what it is like to live this crazy life and try to balance it all.
But back to the things I didn't know I needed in my life until I arrived in Jamaica...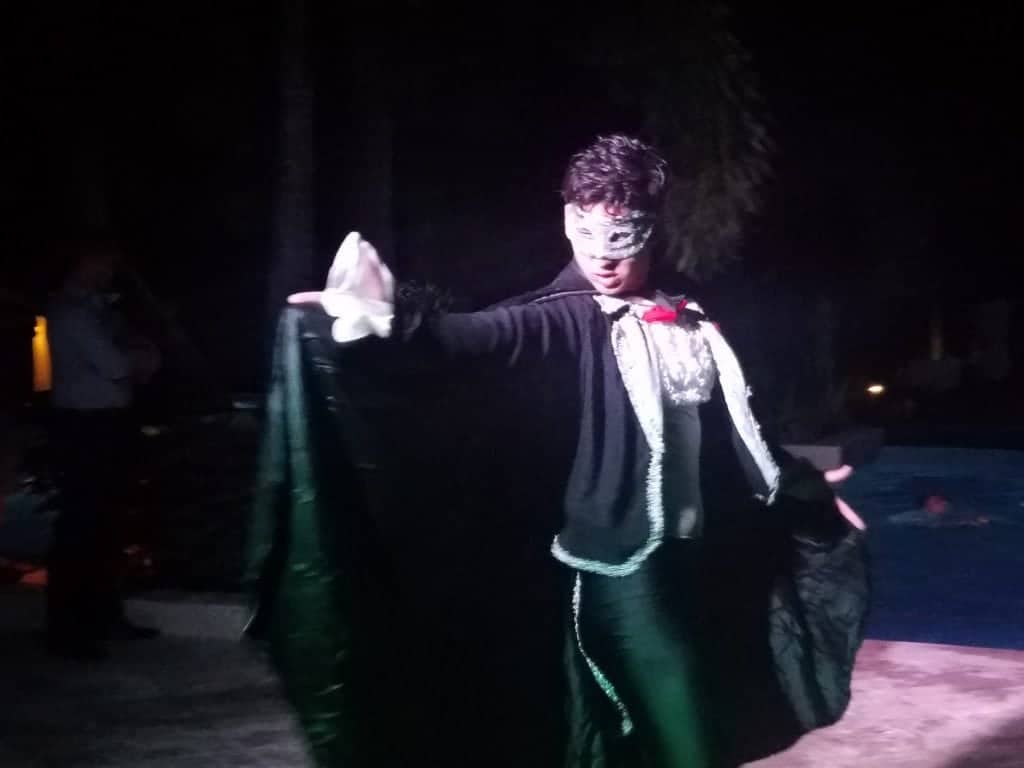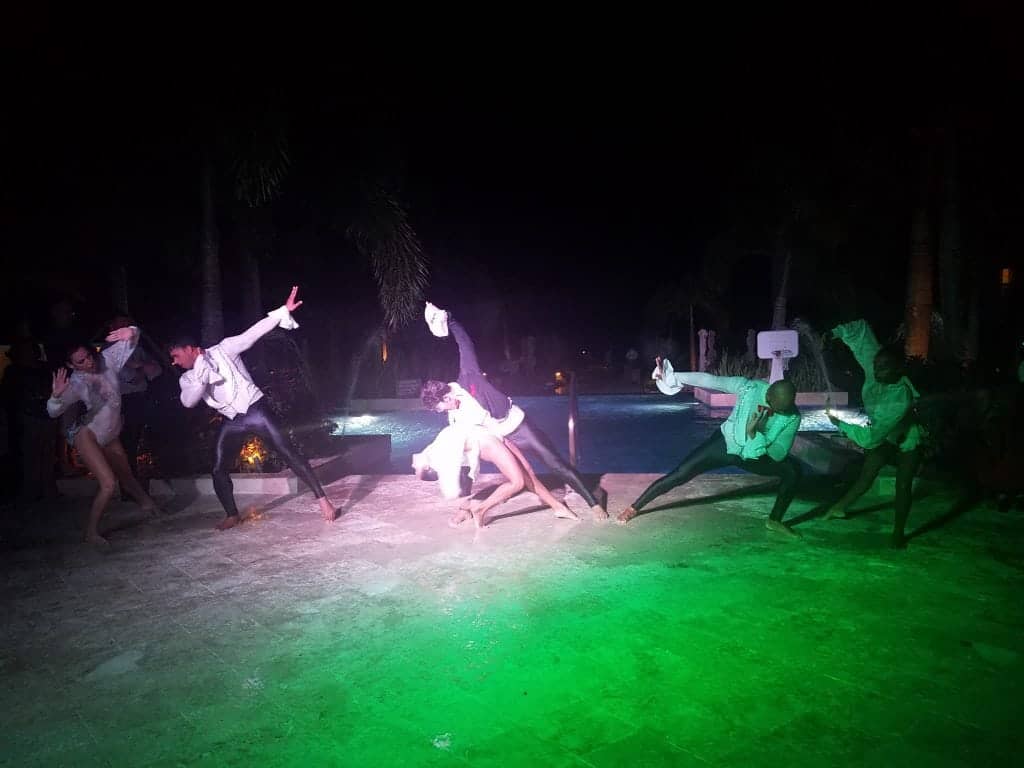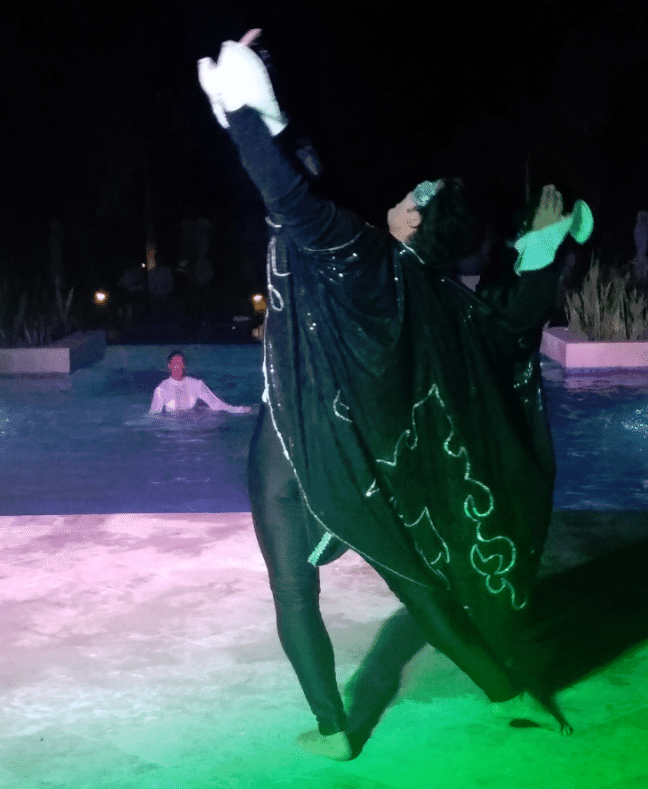 See a synchronized swimming show featuring the Phantom of the Opera...
Seriously, it's a thing! We walked out of dinner at the Hyatt Zilara and walked right into a fire and water show. The water show included costumed swimmers performing amazing/interesting acts in the water.
Not going to lie most of the show my mouth was wide open and I wasn't sure that I was really seeing what I was seeing. No, I hadn't had that many cocktails or wine it was just so spectacular it was hard to imagine it was real.
This was one night that I am so beyond sad my phone was dying and I couldn't get a video of the production.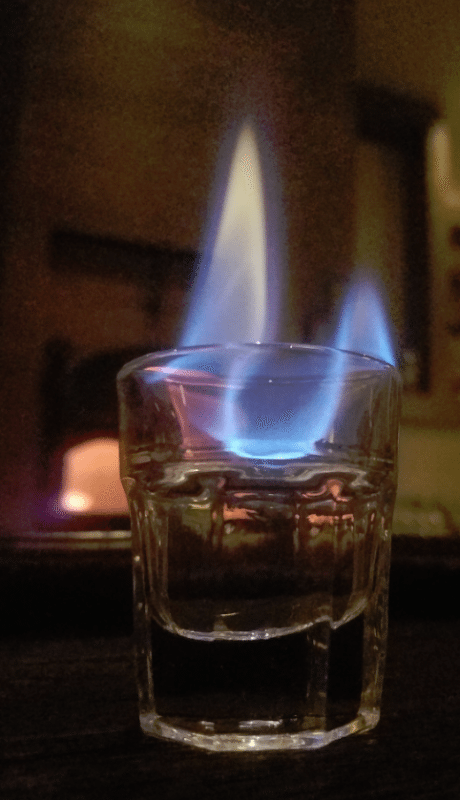 Take a fire shot
Ok, the shot we took was not on fire but the waiter lit one of the shot glasses, and it burned the entire time we were taking the shot. He told us that pretty ladies couldn't leave Jamaica without trying a shot of rum.
Not sure what kind of shot it was but oh my god did it burn on the way down.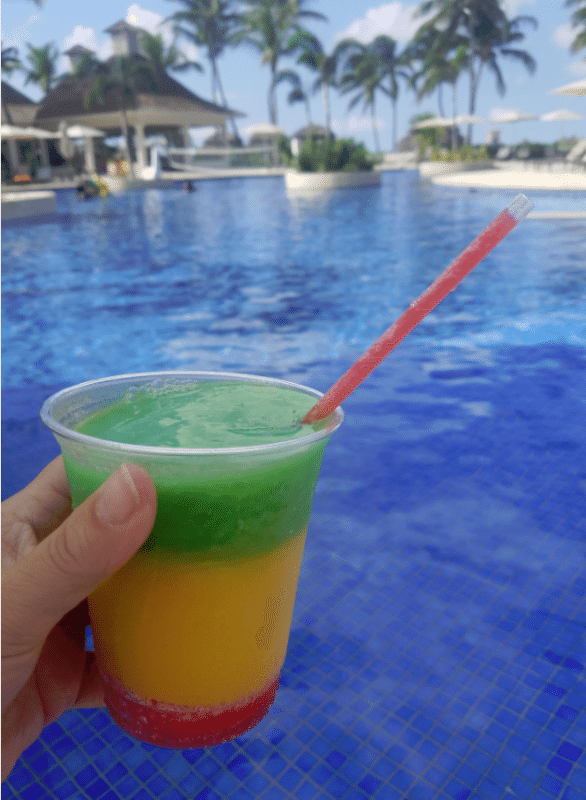 Drink a Bob Marley Cocktail
Honestly, this is something I knew I needed in my life but wasn't sure if it was going to happen. I have seen these drinks all over social media but had never had the chance to try one.
The first drink I ordered by the pool was the Bob Marley, and it was SOOOO GOOD! HELLO YUM!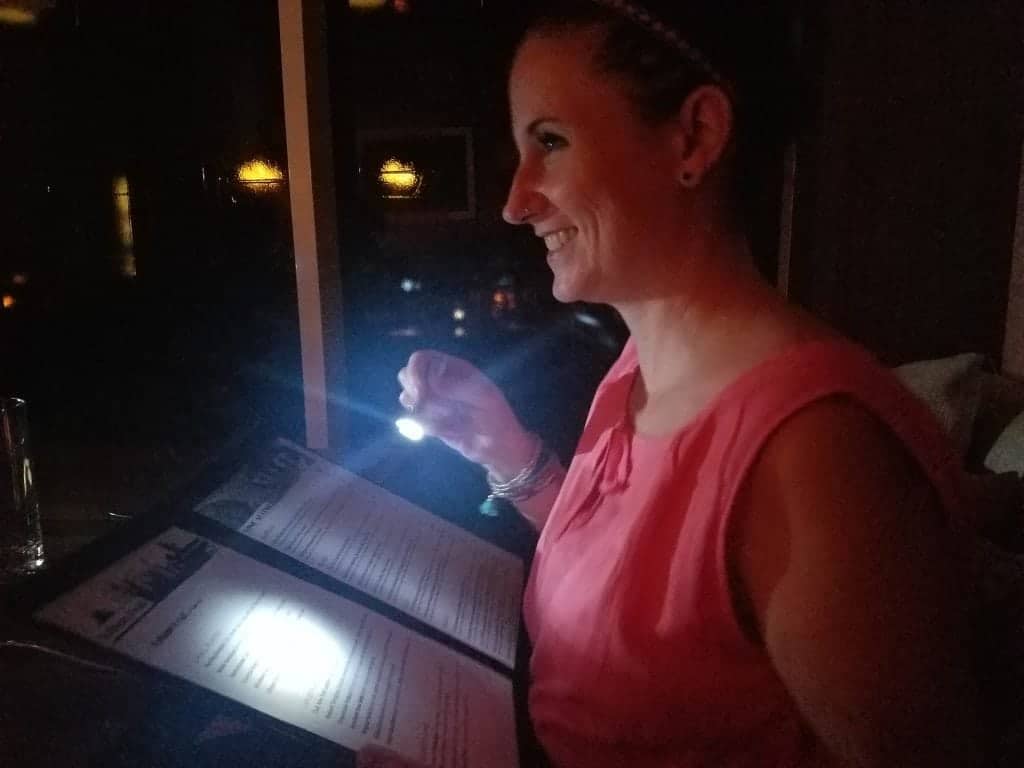 Eat in almost complete darkness
One of the nights we were at the Hyatt Zilara we had dinner at Urban Heatz which is their international cuisine restaurant. When we sat down we were told to not move our silverware.
Of course, this is after we had all moved our silverware around so we could make room for our phones (Blogger priorities). The silverware was put back in place, and we were told to wait....all of a sudden our waiters whipped our silverware to the side and placed our napkins on our laps.
Very random but a good indicator of how dinner was going to go.
Did I mention that the restaurant is so dark that they give you mini flashlights to see the menus? We had to use our cell phones to light up our plates to see what we were eating.
This is a dinner that was very random but hilarious at the same time. A bonding experience between me and my table mates as we kept wondering what was going to happen next.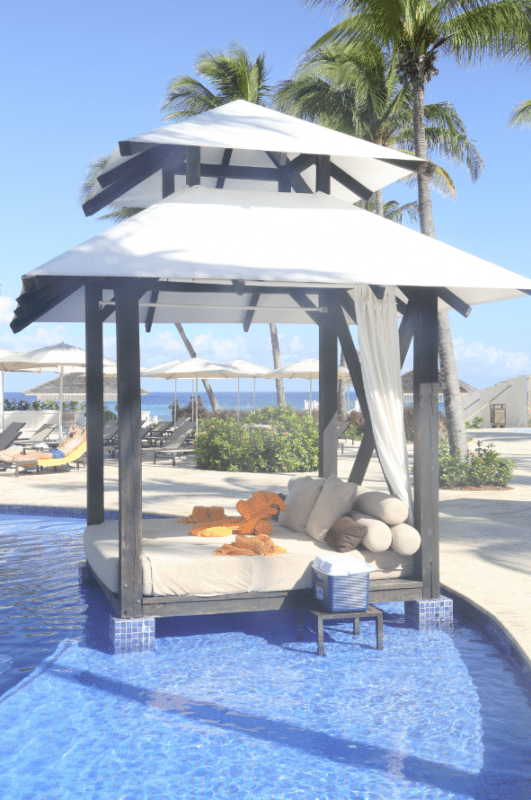 Have a cabana with butler service
This is something I have dreamed about having in my life! Not going to lie, who doesn't dream of having a cabana over the water and a butler to bring them whatever they need.
For a single day, I had the opportunity to experience this, and it was magical and lovely. At one point I realized that I had indulged in a few Bob Marley cocktails but had not had any lunch...in walks our butler who brought me french fries and a salad.
He also made sure we had plenty of cold water to balance out the Bob Marley cocktails.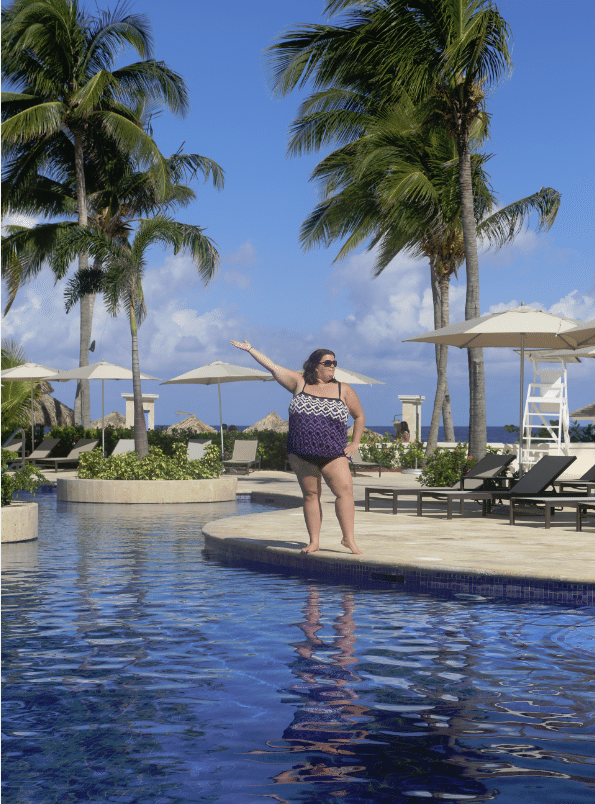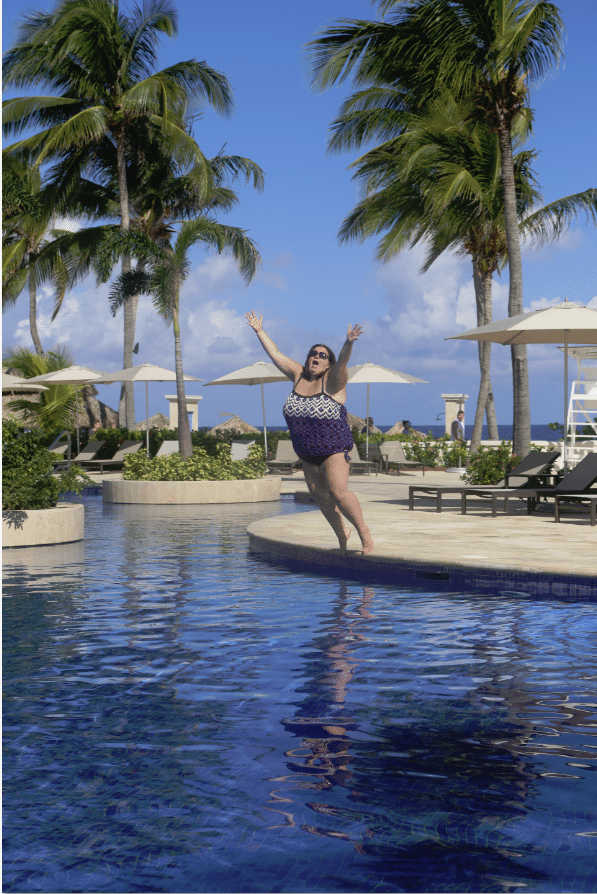 Take pictures in my swimsuit
Let's be honest for a moment and say most of us do not pose very often in our swimsuits. Well, it seems my time of hiding behind the camera needed to end while in Jamaica. I was happily taking pics of all the other girls jumping in the pool when I was called out and told that it was my turn...um no. How about no! Seriously NO! But I did it and I have to say I am damm proud of myself for doing it.
Posing in my swimsuit and attempting to leap through the air or really catch any air while jumping in the pool was not on my to-do list but I am glad it happened. I broke through a fear and now I am even posting the pics..holy heck what is happening in this world.
Focus on the color blue
During the retreat, we separated into groups and went on photo walks focused on a specific color. Our team had the color blue...um pretty darn easy in Jamaica. I found myself looking for unexpected pops of blue throughout my entire time in Jamaica. This photo walk reminded me to look for the unusual or try and find things that are not what I plan to photograph.
If you are a photographer I challenge you to pick a random color and make that your color of the moment. What things can you find that surprise you and make you take a new type of photo.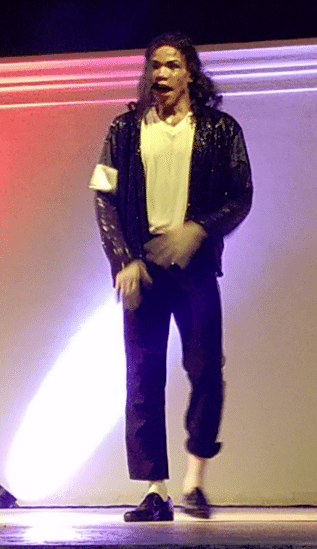 Attend another Michael Jackson Impersonator Show
I seem to be on a spree of seeing Michael Jackson impersonator shows. I recently saw one while in Puerto Vallarta and then another one while in Jamaica. This show was well WOW!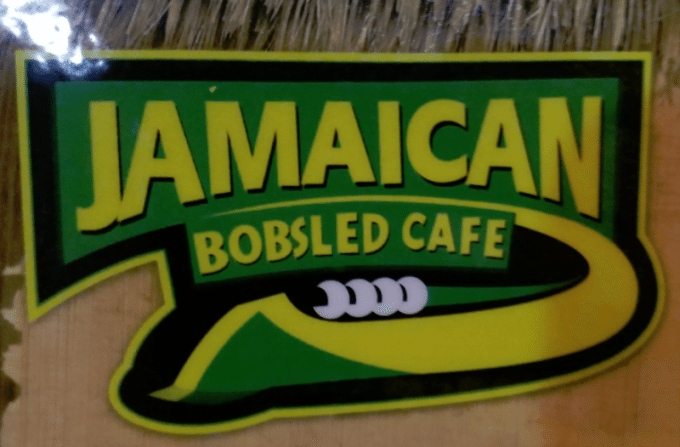 Watch Cool Runnings while in Jamaica
Somehow I have never seen the movie Cool Runnings about the Jamaican Bobsled Team. On my way home I had a few hours to chill in the Montego Bay airport.
I enjoyed a lovely breakfast at the Bobsled Cafe and they had Cool Runnings playing on every TV. Now I feel the need to watch the entire movie even though I am pretty sure I know how it ends.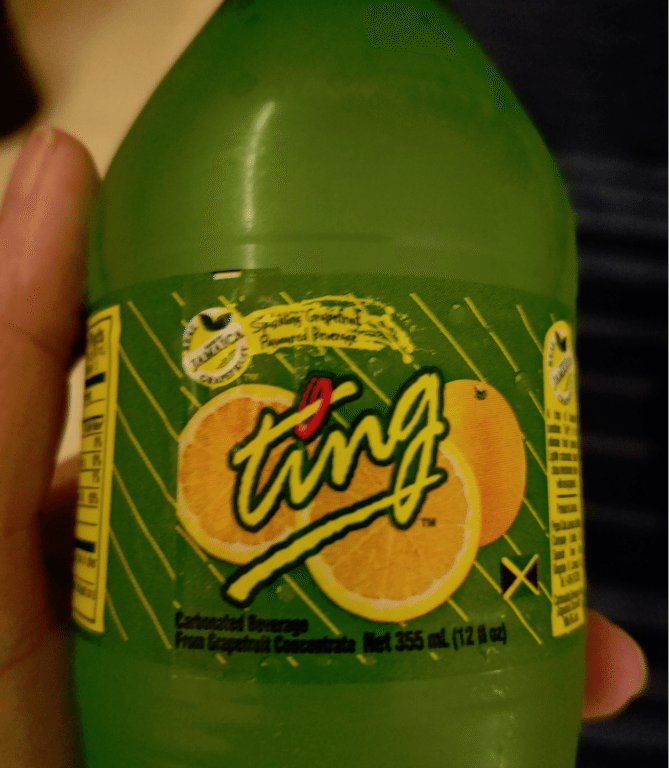 Try a Ting
Are you wondering what in the heck I am talking about and worried that I may have lost my mind? Don't worry a Ting is a grapefruit soda that is from Jamaica.
I have seen them at the Red Frog Pubs onboard Carnival Cruise ships but have never tried one before my time in Jamaica. We are not big soda drinkers so the first thing I noticed was the carbonation but after that, the Ting has a nice sweet citrus flavor.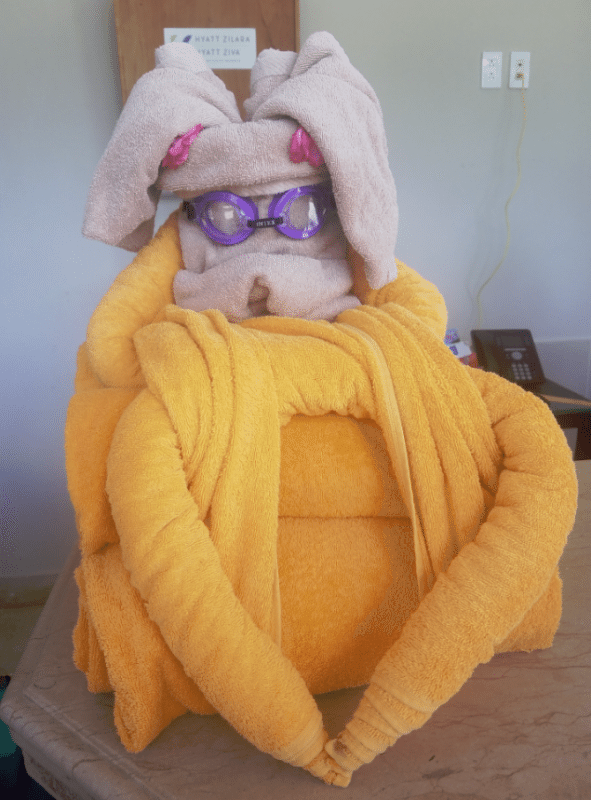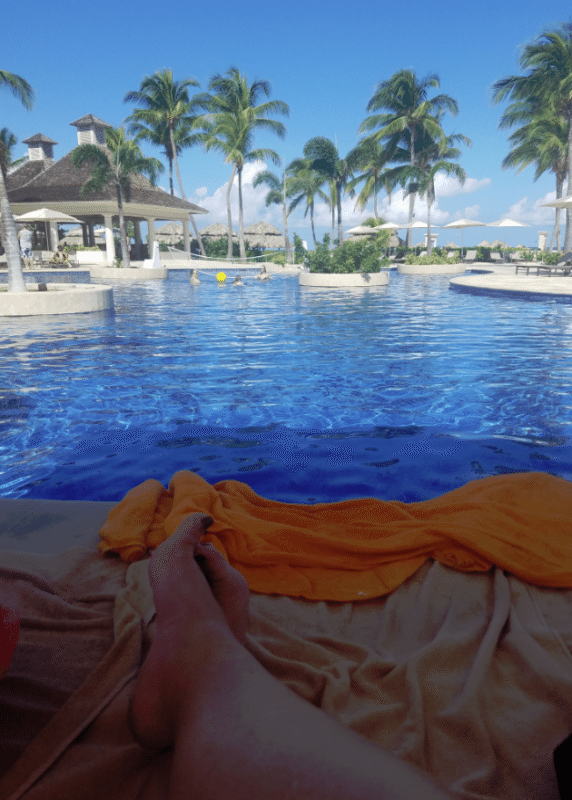 Listen to Bob Marley while soaking up the rising sun, though 3 little birds did not sing on my doorstep.
While relaxing in the cabana we decided we had to listen to Bob Marley! It just seemed like a mandatory life moment while in Jamaica.
I was honestly a bit surprised at how little I heard of Reggae music or Bob Marley while I was in Jamaica. Granted we were at the resort the entire time and they are big fans of the Cupid Shuffle and the Wobble. LOL!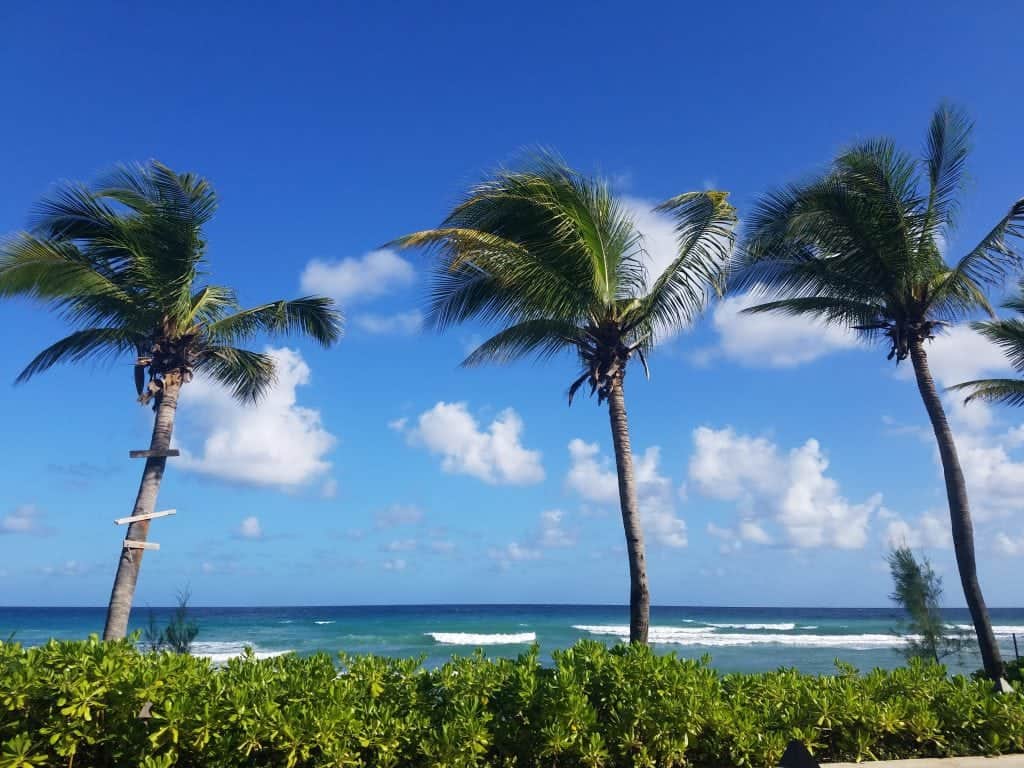 I had so much fun during my short time in Jamaica! Even with all of these things I didn't expect to experience in Jamaica I still have a few things I really wish I would have experienced. These are a few of the things that I hope to see/do the next time I am in Jamaica
~See Jamaican Rasta Man (The only Rasta Man I saw during my entire trip was at the Seattle Airport...not sure how that is possible)
~Listen to the Steel Drums
~Explore more of the island, not just the resort
~Find a white sand beach and spend the day exploring
~Hear live reggae music
So there we go...the crazy, the hilarious, the unexpected, and most of all the amazing things I didn't expect to experience in life until I visited Jamaica 🙂
Additional Caribbean Articles
Check out all of our Caribbean Travel Guides